DF INTERVIEW: MARK SABLE TAKES READERS 'WHERE STARSHIPS GO TO DIE'
05/23/22 @ 8:31 am EST
Source:
Dynamic Forces
| Categories:
MIsc
|
Comments
(0) |
E-mail Article
|
Add a Comment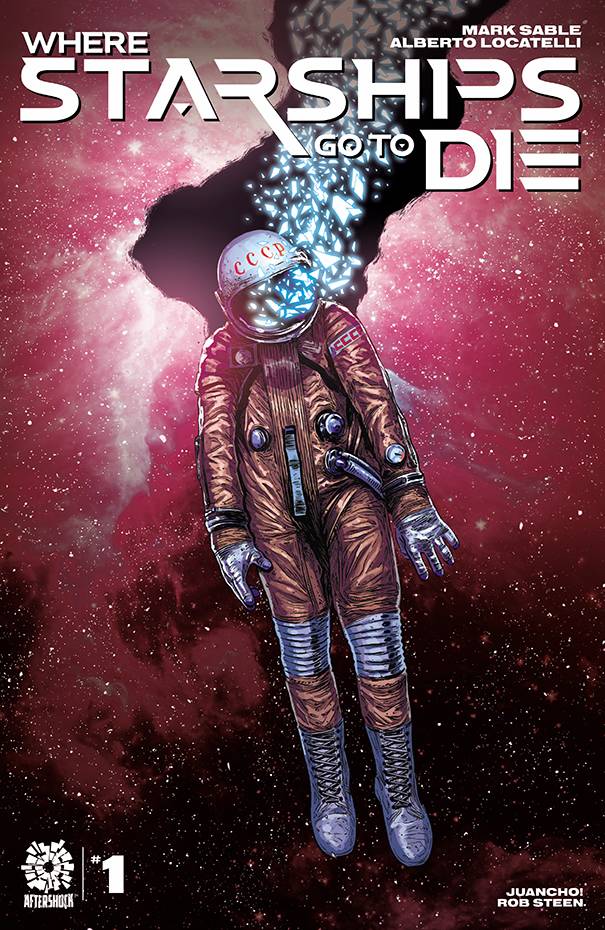 DF Interview: Mark Sable takes readers 'Where Starships Go To Die'
By Byron Brewer
Point Nemo: the farthest oceanic point on Earth from any landmass. A spacecraft graveyard where rockets and satellites can be safely ditched on the ocean floor. In a near future ravaged by climate change, an African astronaut teams with an Indian shipping magnate to mount a dangerous salvage mission to recover the wreck of humanity's first interstellar starship. But what they find is beyond their worst nightmares.
Mark Sable (Miskatonic, War on Terror: Godkillers) and Alberto Locatelli (The Believers, Cinque) bring you Where Starships Go To Die, a sci-fi horror tale that will make you rethink the space race. Speaking of which, I put on my running shorts, hopped into the space race, and chatted up this new genre mashup book with my friend, scribe Mark Sable.
Byron Brewer: Mark, from the solicit it sounds like we have some space horror here with an Aliens vibe… except – very cool – it takes place in the oceans of Earth! Voyage to the Bottom of the Sea meets Aliens? Tell readers about the inspiration for this book.
Mark Sable:
The initial idea for Where Starships Go To Die was in the discovery of the existence of a real world location called "Point Nemo" (the original title for the book). It's a spot in the South Pacific that's the farthest oceanic point from land on Earth. More importantly, it's a spacecraft graveyard. Nations have been intentionally ditching rockets, satellites and space stations there for decades. Its remote location means that if they miscalculate it's still very unlikely the wreckage will hit a populated area.
My mind started reeling at the possibility of what might be found down there… and what's on them.
We created an alternate history of over a century worth of secret space programs and doomed missions. And, I think, a unique threat that we've rarely seen in sci-fi.
From a fictional point of view, Ridley Scott's Alien, John Carpenter's The Thing and James Cameron's The Abyss were all influences. I like the idea of mixing sci-fi and horror, and of a small, isolated crew dealing with survival against the unknown.
Byron: Without going into plot or characters, can you lay out our canvas a bit? Talk about the world you and Alberto Locatelli are preparing for readers for this adventure.
Mark Sable:
Where Starships Go To Die takes place in 2075. It's a world that's been further ravaged by climate change and war.
When the story begins, it seems there's some hope, though – we're about to receive the first message from the Deadalus, humankind's first interstellar starship. It should be reaching Barnard's Star, a star with a possibly inhabitable exoplanet theoretically reachable by a sub-light ship.
But the Deadalus is sent hurtling back to Earth at seemingly impossible speeds, coming to rest at Point Nemo. The race for the wreckage is on.
Byron: Introduce us please to your main protagonists, an African astronaut and an Indian shipping magnate. What can you tell us (non-spoilers) about their character, their collaboration and their mission?
Mark Sable:
A decade before Where Starships Go To Die begins, Captain Samkeli "Sam" Dlameni is set to become the first African in space as the commander of the Daedalus. But his native South Africa is drawn into a war with corporations trying to take over debtor nations. Not only does he miss his chance at making history, he becomes an avowed pacifist due to his wartime service.
When the Daedalus crashes, he's reluctantly recruited by Kiara Kiathra, a woman who has made her fortune from the world's largest shipbreaking yard in India. Commander of the salvage vessel known as the Nautilus, she's determined to recover the Daedalus' experimental fusion reactor, which she hopes can be used to share free energy with the poor of the global south, who have been the greatest victims of climate change.
She persuades Sam to take up the mission because she presents him with convincing evidence that the Daedalus is somehow still intact, giving him a chance to finally realize his dream of piloting it. But where he's cautious and peaceful, she's a ruthless risk taker who believes she's descended from Jules Verne's Captain Nemo. They are very clearly headed for a collision course.
Byron: What other important characters can you spotlight here for us?
Mark Sable:
One of the things I'm most proud of is this book's diverse global cast. Rounding out the crew are:
Dr. Varella, an Argentinian naval surgeon. She's there to study the corpses on the Daedalus to see the effects of deep space on the human body, with the hopes of using that knowledge to make us more resilient to the worsening conditions here on Earth. A noble goal, but having your ship's doctor be so cold and clinical is a recipe for conflict when things start to go bad.
Eka, an Indonesian warrior in charge of the Nautilus' security, has got a dark past. A supposedly reformed pirate, the methods he chooses to defend the crew puts him into immediate opposition with Sam's pacifism.
Finally, there's Danilo, a Filipino oceanographer is maybe the most critical character to the crew's survival. He pilots the Nautilus' DSRV – Deep Sea Recovery Vehicle. The Daedalus is located at the very bottom of the ocean, and they simply cannot reach it without him. He's maybe my favorite character because he's filled with a childlike sense of wonder…but when he's tested, Danilo shows a surprising amount of courage.
Byron: There is something or someone aboard the wreck of humanity's first interstellar starship. Any non - "read the book" clues?
Mark Sable:
Oh man, that's a tough question! I'd direct readers to one of my other sources of inspiration, a podcast called Josh Clark's The End of the World. It poses the question of why we haven't found life on other planets. One of the possible answers is something so terrifying it makes me thing we're better off alone in the universe.
Byron: Could you give readers a summation, an extended overview of this series?
Mark Sable:
Initially, Sam, Kiara and the rest of the crew is faced with the challenge of locating and raising a wreck from the most remote spot on Earth. But soon, they find themselves competing with the warring U.S. and Chinese navies, discovering other wrecks from doomed missions constituting secret space programs from history's worst regimes, and finally, confronting something not of this world that is hunting them one by one. All the while, trying to survive in the most hostile environment on this planet. Each issue ups the stakes considerably.
Byron: Talk about your collaboration on this mag with artist Alberto Locatelli.
Mark Sable:
Alberto was a revelation. His storytelling and characterization are incredible, filled with a tremendous amount of energy and emotion.
Because this is a project with sci-fi and horror elements, I wanted to ground this series with as much reality as possible. I threw a ton of reference at him, and he not only nailed all of it, he imbued it – and the book as a whole – with tremendous heart.
He might be the real star of this book, and I wouldn't be surprised to see everyone clamoring to work with him.
Byron: Mark, are there any other projects in which you are involved you can tell readers about?
Mark Sable:
I'm currently working on two more projects for AfterShock, which has been a great home for me since doing Godkillers and Miskatonic with them over the past couple of years. Only one has been announced, a collaboration with artist Andrea Olimpieri, and all we can say about it is that it's hard sci-fi.
I'm doing another sci-fi book with Jeremy Haun (who did the covers for Where Starships Go To Die and my other AfterShock books) at Comixology Originals and Dark Horse, which published The Dark and Dracula: Son of the Dragon last year. I wish I could say more, but if you've seen Jeremy's work, you'll love it.
And I'm completing work on Chaotic Neutral, a combination fantasy comic/fantasy role-playing adventure that artist/co-creator Chris Anderson and I did a successful Kickstarter for in the fall. The comic has been long done, and I'm currently playtesting the module with my weekly D&D group. At some point, we hope to make it available to those who missed the Kickstarter via Backerkit – follow me on social media for updates on that front.
There's more in the works, but that's all I'm allowed to mention for now. I'm really grateful to my readers and publishers for keeping me so busy and giving me the opportunity to tell stories with such great collaborators.
Dynamic Forces would like to thank Mark Sable for taking time out of his busy schedule to answer our questions. Where Starships Go To Die #1 from AfterShock Comics is slated to be on sale June 8th!
For more news and up-to-date announcements, join us here at Dynamic Forces,
www.dynamicforces.com/htmlfiles/
, "LIKE" us on Facebook,
www.facebook.com/dynamicforcesinc
, and follow us on Twitter,
www.twitter.com/dynamicforces
.
'SKYBOUND PRESENTS AFTERSCHOOL' #2: THE STORK WILL LEAVE TERROR ON YOUR DOORSTEP
06/24/22 @ 8:13 pm EST
Source:
Image Comics
| Categories:
Skybound
|
Comments
(0) |
E-mail Article
|
Add a Comment
Skybound has revealed a first look at Skybound Presents Afterschool #2, the latest issue of the new teen horror anthology miniseries that takes the familiar cautionary tales we've all learned in our youths and flips them on their heads. Afterschool #2 is out July 20 with the story of a monster stork that's never been told before.
In this issue, the acclaimed writing duo of Kate Herron (Marvel Studios' Loki, Sex Education) & Briony Redman (the BAFTA Rocliffe-winning Pont Brec) team up with artist Leila Leiz (M.O.M.: Mother of Madness, Horde), colorist Giovanna Niro (Two Moons) and letterer Pat Brosseau (Manifest Destiny) to present a standalone horror story soaked in blood and feathers. Afterschool #2 also features a stunning cover by acclaimed artist Veronica Fish (Archie, Sabrina the Teenage Witch).
"Scratches to mark you, a feather to warn you, then it comes..." According to the urban legend, if you try to get rid of your baby, a monstrous stork will force you to keep it. But surely, that can't be true, can it? For Leah and her friends, they're about to find out about just how true it is in...The Storkening!
The team behind this Afterschool special joins the impressive roster of lauded writers and all-star artists from comics, television and beyond working on the miniseries, including Justin Benson & Aaron Moorhead (Marvel Studios' Moon Knight) and Greg Hinkle (The Rattler, Airboy); Jill Blotevogel (Scream: The TV Series) and Marley Zarcone (Shade, the Changing Girl; Effigy); and Leon Hendrix III (Two Sentence Horror Stories, Mayor of Kingstown) and Eric Zawadzki (Heart Attack, House of El). Each stand-alone Afterschool special features a unique creative team to give each issue a distinct horrifying feel, with its own relatable characters and truly chilling lessons.
The series debuted June 8 with Skybound Presents Afterschool #1, a tale of an emotional support dog with a killer secret by Benson, Moorhead, Hinkle, Niro and Brosseau.
Skybound Presents Afterschool #2 (MAY220267) will be available at 
comic book shops
 and digital platforms including Amazon Kindle, Apple Books, comiXology, and Google Play on Wednesday, July 20, 2022.
GET YOUR FIRST LOOK AT CHRIS CLAREMONT'S RETURN TO X-MEN IN 'GAMBIT' #1
06/24/22 @ 8:07 pm EST
Source:
Marvel
| Categories:
X-Men
|
Comments
(0) |
E-mail Article
|
Add a Comment
The legend returns! Chris Claremont, the writer who defined the X-Men and crafted the franchise's most influential stories, is back with a brand-new X-Men saga starring one his most popular co-creations—GAMBIT! Featuring artwork by rising star Sid Kotian, GAMBIT will be a five-issue limited series that invites fans back to the exciting time when Gambit and a de-aged Storm forged an everlasting bond as they thieved their way along the Mississippi River!
The series will unearth a wide range of previously untold adventures, from a brush with the Shadow King to an array of earthbound and out of this world escapades, that gives Claremont a chance to further explore Gambit's path to becoming a heroic X-Man as well as reveal new insights into another trademark character of his, Storm, at a pivotal moment in her history.
When asked why he chose to revisit this specific era, Claremont said: "Because I considered it somewhere that provided the opportunity for a whole-lotta-fun to be had by all involved. Think about it: who notices kids? The way Remy dresses, not to mention his great body and gorgeous looks, most of the time all eyes turn towards him. [Kid] 'Ro remains functionally invisible. Target looks to Remy, 'Ro picks his pocket. But the true reason, frankly, is that the story turned out to be a whole lot more fun this way."
Get charged up for this long-awaited X-Saga when GAMBIT #1 hits stands on July 27!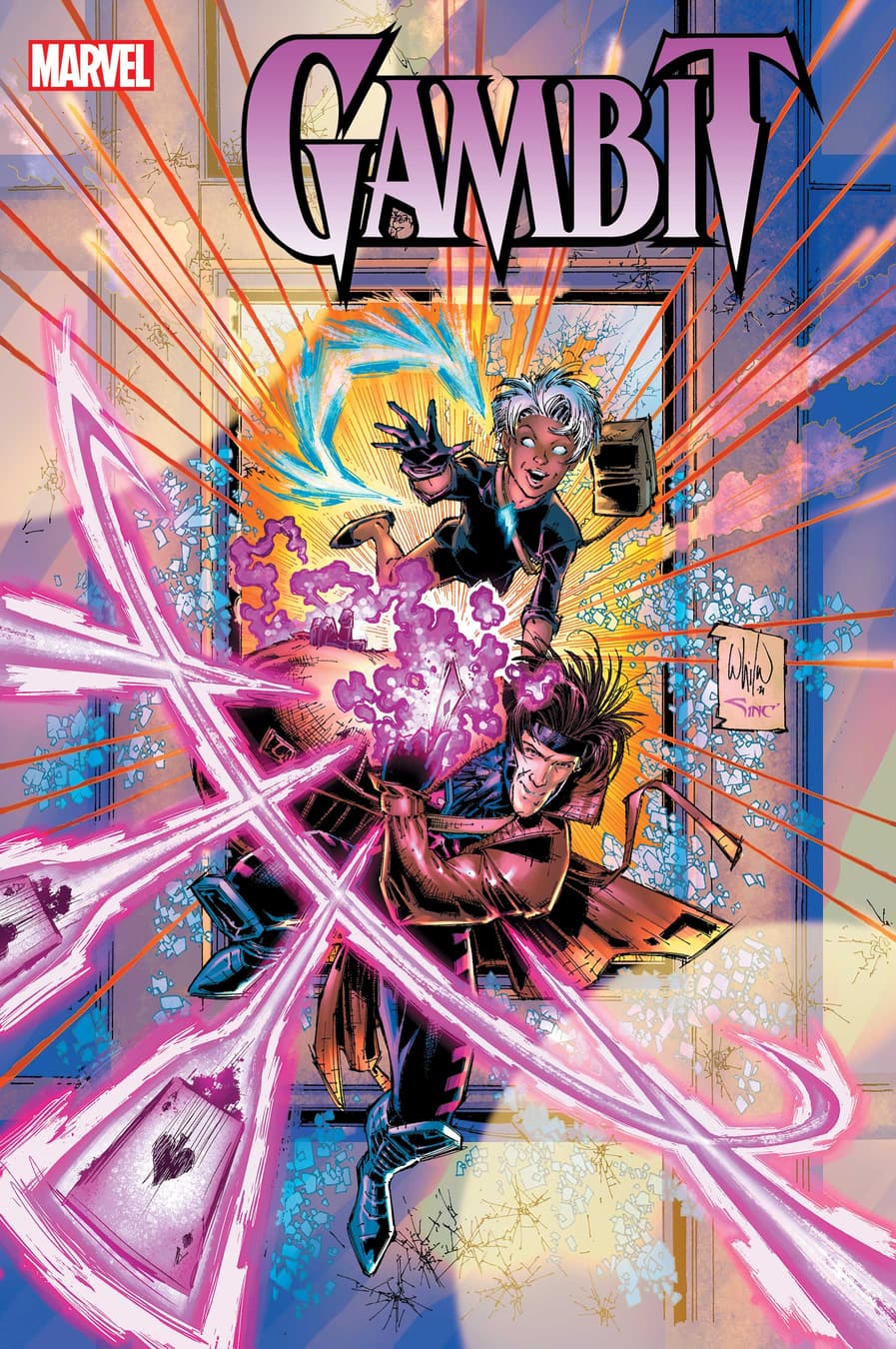 'CREEPSHOW' RETURNING IN ALL ITS GORY DETAIL
06/24/22 @ 7:58 pm EST
Source:
Image Comics
| Categories:
Skybound
|
Comments
(0) |
E-mail Article
|
Add a Comment
Skybound has announced the superstar creative teams and stories behind Creepshow #1, the debut issue of the hugely anticipated five-issue comic book anthology based on Greg Nicotero's hit Shudder TV series which is produced by Cartel Entertainment, which is also acting as the studio for the TV series. Creepshow #1 will arrive in comic book shops September 21, 2022.
In the spirit of all iterations of Creepshow in pop culture, each issue of the Creepshow comic anthology series will come packed with two spine-chilling stories.
All-star writer/artist Chris Burnham (Die! Die! Die!) kicks off the debit issue with a terrifying tale of trick or treaters who are taught what happens when you mess with the wrong house.
"I first saw Creepshow in third or fourth grade...right around the time I had the initial germ of the idea for the story in this issue!" said Chris Burnham. "I was absolutely terrified to take more than one candy bar from the TAKE ONE bowl. What if the owner of the house was hiding in wait? And what would they do if they caught me?!? I've chewed these questions over for thirty years...and this story is the definitive answer!"
Then, legendary writers Paul Dini (Batman: The Animated Series) and Stephen Langford (Creepshow TV series) team up with artist John McCrea (Hitman) to petrify readers with the party antics of Shingo, the birthday clown with an appetite for more than cake!
"Parents might fool themselves into believing that anything big, cute and silly is good for kids, but little ones recognize a monster when they see one. Stephen Langford and I put ourselves back into that childlike mindset when we dreamed up Shingo," said Paul Dini. "In the world of Creepshow, kiddie birthdays are rarely fun, parents often have worse outbursts than their kids, and that strangely grinning party character is not as friendly as it seems."
"Writing for Creepshow was mind-blowing but having co-written a Creepshow comic goes beyond any of my expectations as a writer," said Stephen Langford. "It's hard to believe that Paul and I created the character Shingo and he's finally come to life!"
"Working on the Creepshow book was thrill enough, but to be teamed up with Stephen and Paul was the gory icing on the creepy cake," said John McCrea. "And the character Shingo is such freaky fun to draw, it's a dreamscream!"
In addition to the main cover by Chris Burnham featuring the iconic Creep, Creepshow #1 comes with an impressive lineup of variant covers. A cover by Declan Shalvey (Moon Knight) and a 1:10 incentive cover by singular artist Vance Kelly will also be available.
The lineup behind this Creepshow issue joins the superstar roster of creative teams from the worlds of comics, film, television, and beyond working on the anthology, including Josh Malerman (Creepshow TV series, Bird Box), David & Maria Lapham (Stray Bullets), Steve Foxe (Razorblades: The Horror Magazine), Kelley Jones (Batman, The Sandman), and Steve Orlando (Spider Man 2099), with many more to be announced. Brian Witten is overseeing on behalf of Nicotero's Monster Agency Productions. Each issue of the five-part anthology will feature uniquely horrifying standalone stories guaranteed to SCARE YOU TO DEATH.
The Creepshow comic miniseries deal was brokered by Striker Entertainment, a global licensing IP accelerator.
Creepshow #1 (of 5) will be available at 
comic book shops
 and digital platforms including Amazon Kindle, Apple Books, comiXology, and Google Play on Wednesday, September 21, 2022.
The full list of covers is below:
CREEPSHOW #1 CVR A by Chris Burnham (JUL220023)
CREEPSHOW #1 CVR B by Declan Shalvey (JUL220024)
CREEPSHOW #1 CVR C by Vance Kelly (1:10 Incentive) (JUL220025)
NEIL GAIMAN AND MARK BUCKINGHAM 'MIRACLEMAN' SERIES RETURNS
06/24/22 @ 7:50 pm EST
Source:
Marvel
| Categories:
Miracleman
|
Comments
(0) |
E-mail Article
|
Add a Comment
The wait is over! Just in time for the 40th anniversary of Miracleman's modern era, Marvel Comics is thrilled to announce that Neil Gaiman and Mark Buckingham's groundbreaking MIRACLEMAN: THE SILVER AGE SAGA will return this October! The two visionary comic talents will complete their unfinished MIRACLEMAN storyline "The Silver Age," including remastered editions of the first two published issues, complete with new artwork and bonus material. The series will follow the previously announced MIRACLEMAN BY GAIMAN & BUCKINGHAM BOOK 1: THE GOLDEN AGE TPB, the new collection containing Gaiman and Buckingham's first MIRACLEMAN series. After 30 years, fans will finally see the full incredible story of Young Miracleman with more to come!
Young Miracleman — the lost member of the Miracleman Family — is back! His last memories were of a 1963 world of joy and innocence. Now, he's been thrust into the 21st century, where his best friends have become gods and monsters. Where can a hero from a simpler time call home in this brave new world?
"We're back! And after thirty years away it is both thrilling and terrifying," Buckingham said. "Neil and I have had these stories in our heads since 1989 so it is amazing to finally be on the verge of sharing them with our readers.
"I have pushed myself to my limit to craft something special for these issues. Cinematic in approach, clean and elegant, drawing on the best of my own style but also paying homage to the exceptional talents of all who came before us, whose unique visions have shaped this ground-breaking series over forty years, and the 1950's Marvelman foundations on which it was built."
It's the story the comic book industry has waited decades for! Don't miss this historic moment when MIRACLEMAN BY GAIMAN & BUCKINGHAM: THE SILVER AGE #1 arrives at long last this October!
'SUPERMAN & LOIS': 'THE FLASH'S TOM CAVANAGH TO DIRECT SEASON 3 PREMIERE
06/24/22 @ 7:46 pm EST
Source:
ComicBook
| Categories:
DC
|
Comments
(0) |
E-mail Article
|
Add a Comment
The latest chapter of
Superman & Lois
is almost in the books, with CW series airing its Season 2 finale next week. While we'll have to wait and see what that closing episode has in store — and what components of DC Comics canon it could possibly tee up — the show is already looking ahead to its third season, with the help of a fellow DC TV star.
The Flash
star Tom Cavanagh will reportedly be directing the upcoming Season 3 premiere of
Superman & Lois
. Cavanagh, who has portrayed a wide array of characters on
The Flash
, previously directed
Superman & Lois
' Season 1 finale.
"I'm super excited to play with the fancy technical tools they have over there," Cavanagh said in an interview. "With the anamorphic lenses, my God, you're making a wide-screen movie all the time over there."
Cavanagh previously spoke about the experience of helming
Superman & Lois
' Season 1 finale, and how it differed from his previous experiences directing
The Flash.
"They asked me to direct their finale," Cavanagh said in a 2021 interview. "As you know, I directed the 100th episode of
Flash
and I embraced the pomp and circumstance of these types of episodes, and I'm really grateful to be jumping on board
Superman & Lois
. And let's talk about that for a second. It's a funny thing to say, like, 'Wait... Superman!' I love the fact that's a Warner Bros. property that's getting yet another go-around. I love the fact that they're getting to the emotional and familial heart of it. I'm just really looking forward to directing their finale. That doesn't start for a couple weeks when we [head into] prep. I'm just so grateful for the invitation." (via
ComicBook.com
)
ARCHIE COMICS DRAMA 'JAKE CHANG' IN WORKS AT CW FROM OANH LY, VIET NGUYEN AND DANIEL DAE KIM'S 3AD
06/24/22 @ 9:52 am EST
Source:
Deadline
| Categories:
Archie
|
Comments
(0) |
E-mail Article
|
Add a Comment
With
Riverdale
coming to an end after its upcoming seventh season, The CW is eyeing another soapy, noir thriller teen drama set in the world of Archie Comics.
Jake Chang,
which is in development at the network, comes from writer Oanh Ly and writer-director Viet Nguyen, who both worked on the Archie Comics-based
Chilling Adventures of Sabrina;
Daniel Dae Kim's 3AD; Archie Studios; and Warner Bros Television.
Jake Chang
is an Asian-American–led mystery following a 16-year-old private investigator as he navigates the racially and socioeconomically diverse worlds of his ever-gentrifying home of Chinatown, and the elite private high school he attends. The show will blend soapy teen drama with the neon noir aesthetic, all while flipping nearly every Asian stereotype—honor, martial arts, destiny, lineage, parental sacrifice—on its head.
Jake Chang is brand new character in the Archie Comics universe. His existence first came to light in February when Archie Comics filed paperwork to trademark it. In April, it was announced that Jake Chang will make his comic debut July 27 in the "Mystery of the Missing Mermaid" Betty and Veronica story. Above is a sketch of the character.
The TV adaptation is being developed as a stand-alone series; there are no current plans to introduce the character on
Riverdale'
s final season. (via
Deadline
)
'GAME OF THRONES' CREATOR GEORGE R.R. MARTIN REVEALS JON SNOW SEQUEL'S "WORKING TITLE", SHOWRUNNERS ON BOARD
06/24/22 @ 9:53 am EST
Source:
Deadline
| Categories:
MIsc
|
Comments
(0) |
E-mail Article
|
Add a Comment
The
Game of Thrones
sequel starring Kit Harington will be called
Snow,
and it has all been instigated by the actor, author George R.R. Martin says.
"Yes, there is a Jon Snow show in development," Martin wrote on his personal blog. "Our working title for the show is
SNOW
."
In the entry on his blog, the author on whose books the award-winning HBO blockbuster was based, teased out a few more details of the potential series, which seems to be much further along than previously presumed.
For one thing, reiterating what
GoT
star Emilia Clarke has told the BBC, Martin says that it was Harington himself who initiated the idea for the new show. The scribe once called the "American Tolkien" by
Time
magazine also revealed that
Snow
is partially staffed up.
"Yes, it was Kit Harrington (sic) who brought the idea to us," the self-described "way too busy" Martin wrote. "I cannot tell you the names of the writers/showrunners, since that has not been cleared for release yet… but Kit brought them in too, his own team, and they are terrific."
"SNOW has been in development almost as long as the other three, but for whatever reason it was never announced and it never leaked… until now," Martin noted.
HBO had no response to Martin's blog post. (via
Deadline
)
'THOR: LOVE AND THUNDER' CLIP REVEALS CHRIS HEMSWORTH'S INSPIRING SPEECH TO THE GUARDIANS OF THE GALAXY
06/24/22 @ 9:26 am EST
Source:
ComicBook
| Categories:
Marvel
|
Comments
(0) |
E-mail Article
|
Add a Comment
Thor: Love and Thunder
is set to show fans what happens next with Chris Hemsworth's Thor in the Marvel Cinematic Universe.
When we last saw Thor in
Avengers: Endgame
, the God of Thunder was at a bit of a crossroads. He gained a lot of weight after killing Thanos for the first time, and then when he goes back in time he sees his deceased mother and she gives him some advice that he takes to the heart. During the first trailer for the fourth Thor film, we see the character working out and he has officially dropped all the weight. He's chosen a life of peace until the Guardians of the Galaxy bring him back into the fight.
And now, Marvel Studios has released a new clip that shows off Thor's very inspiring speech to the Guardians of the Galaxy as they're being attacked by an unknown foe. Thor reveals that this is his first battle since he chose to use his hands for peace and then removes his robes to show off his Ravager Thor outfit. (via
ComicBook.com
)
Thor: Love and Thunder
hits theaters on July 8th.
Watch the new clip here:
https://twitter.com/i/status/1540102126176796673
'INVISIBLE MAN' DIRECTOR LEIGH WHANNELL EYEING 'GREEN HORNET AND KATO' PIC AT UNIVERSAL
06/24/22 @ 9:13 am EST
Source:
Deadline
| Categories:
Green Hornet
|
Comments
(0) |
E-mail Article
|
Add a Comment
One of the more highly sought open directing jobs may have just been filled.
Deadline
is reporting that Leigh Whannell is in negotiations to direct
The Green Hornet and Kato
for Universal.
Execs have been meeting with directors over the past couple of weeks, but insiders close to the meetings felt as soon as Whannell threw his name in the mix he had the edge as the studio has wanted to get back in business with him after he delivered
Invisible Man
to critical acclaim and box office success.
The studio got a
Green Hornet and Kato
script from David Koepp early this year they are high on, and once a deal closes the film should be fast-tracked to the pre-production stages.
Universal optioned rights to
The Green Hornet
from Amasia in the spring of 2020, after co-founders Michael Helfant and Bradley Gallo acquired control of the motion picture franchise from the family of the original creator George W. Trendle in a competitive bidding war that January.
The Green Hornet
was one of early radio's most popular adventure shows (predating
Superman
) before being turned into 1940s movie serials (from Universal) and the 1966 TV series that introduced Bruce Lee (Kato) to the U.S. The classic story focuses on Britt Reid, owner-publisher of
The Daily Sentinel
. Armed with knowledge from his sources, cool weapons, a supercar known as the Black Beauty, and teamed with his trusty aide Kato, Reid became The Green Hornet, a vigilante crime fighter wanted by the police and feared by the criminal world.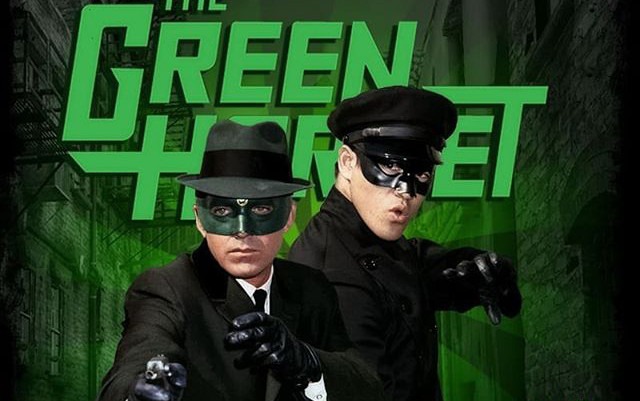 DC'S ZATANNA AND RED HOOD ARRIVE ON WEBTOON THIS SUMMER
06/24/22 @ 9:04 am EST
Source:
GamesRadar
| Categories:
DC
|
Comments
(0) |
E-mail Article
|
Add a Comment
Webtoon and DC have announced launch dates for the next two titles in their joint digital comics initiative: Zatanna & The Ripper launches July 11, and Red Hood: Outlaws launches August 14,
GamesRadar
reports.
Written by Sarah Dealy and illustrated by Syro, Zatanna & The Ripper meets the titular magician on her 21st birthday when she witnesses a fight between her father, Giovanni Zatara, and the sorceress Allura. To prevent Allura from getting to Zatanna, Giovanni sends her back to 1800s London, trapping her there until he brings her back to the present.
Zatanna can pull things from the past and future, so she's able to fill her small 19th-century apartment with modern technology. She's basically resigned to living in this era forever, but then John Constantine shows up and tells her how to get home: solve the Jack the Ripper murders. Unfortunately, Zatanna is on the notorious serial killer's list of targets, which means she'll be hunting him as he hunts her back.
Red Hood: Outlaws is written by Patrick R Young and illustrated by Nico Bascuñán. When the Justice League issues a challenge to Red Hood, Artemis of Bana-Mighdall, and Bizarro, the Outlaws have to replace their "goody-two-shoe counterparts" and battle supervillains and superheroes alike, but the real fights are amongst themselves. Spoiler alert: the Outlaws attempting to go legit doesn't end well. In fact, DC says they "fail spectacularly."
Zatanna & The Ripper debuts July 11 and Red Hood: Outlaws debuts August 14 on Webtoon.