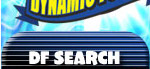 MARK WAID INTERVIEWS SHANNON ERIC DENTON ABOUT DOC SAVAGE!

03/21/14 @ 10:29 am EST

Source:

Dynamite

|

Comments

(0) |

E-mail Article

|

Add a Comment

MARK WAID INTERVIEWS SHANNON ERIC DENTON ABOUT DOC SAVAGE!

A DYNAMITE.COM EXCLUSIVE INTERVIEW!!!

MARK WAID: Prove to me that you love Doc Savage more than I do. This will be harder than you think. Go.

SHANNON ERIC DENTON: I LOVE DOC SAVAGE! (imagine I just yelled that really, really loud…at a Dodgers game…and I everyone is staring but I don't care. It's that kinda love.)

MARK WAID: What's your take on Doc? What era are you setting your story in?

SHANNON ERIC DENTON: My story is right at the start of the 1930's. It's a moment in time right before the first novel, The Man of Bronze. We're going to see a slightly less experienced Doc Savage stepping into an adventure that will hopefully lead folks to want to pick up the original novels and the regular Doc Savage series (if they aren't already)! I hope the readers walk away after reading the issue with as much love and admiration for this character as I have.

MARK WAID: What kind of crazy-ass pulp-fiction menace is he facing?

SHANNON ERIC DENTON: We've got a secret league of scientists, a ghost-army, and South American death-temples so I tried to cover the bases! Roberto is probably cursing my name with every panel but I wanted to make sure this issue was epic!

MARK WAID: You're trapped on an island with one of the Fabulous Five, Doc's sidekicks, but NOT Monk or Ham. Which one do you choose, and why?

SHANNON ERIC DENTON: As a professional writer it'd be in my best interest to cheat at this point and establish the lovely Patricia Savage as one of the Fabulous Five! However, in fairness to the question I'd pick Johnny. Not only would all his geology and archaeology skills potentially help out in a stranded-on-a-deserted- island scenario but he was often referred to as the "Professor"…so Mary Ann Summers and Ginger Grant could potentially show up in this imaginary situation as well. I think I hear Jimmy Buffet calling…

MARK WAID: For newer readers, answer this: if you like (blank) and (blank), you'll really like this Doc Savage story.

SHANNON ERIC DENTON: If you really like "superheroes" and "Indiana Jones", you'll really like this Doc Savage story!

COMIC CONVENTION HITS MYRTLE BEACH, CONTINUES SUNDAY

03/29/15 @ 4:14 pm EST

Source:

Myrtle Beach Online

| Categories:

MIsc

|

Comments

(0) |

E-mail Article

|

Add a Comment

Portland, Oregon, is not the only city hosting a comic convention this weekend. Let's look toward South Carolina!

This weekend, the Grand Strand became home to a second comic book convention with the launch of the inaugural Myrtle Beach Comic Con, the brainchild of husband-and-wife team Drew Johnson and Lindsay Johnson – owners of Coastal Comics on S.C. 707 in Myrtle Beach.

Myrtle Beach Comic Con runs this weekend at the Crown Reef Resort Convention Center, bringing with it renowned writers and artists like Marvel Silver Age icon Jim Steranko (Nick Fury, Agent of S.H.I.E.L.D.), Frank Brunner (Dr. Strange, Man-Thing, Howard the Duck), and Bob Layton (Iron Man).

"We are bringing in mainly people who created comic books that have been around for years," said Drew Johnson. "We have a lot of vendors that will be selling pretty much strictly comic books."

In addition to the writers and artists, there are panels, presentations, vendors, face painting and more.

The convention concludes today.

Read more here: http://www.myrtlebeachonline.com/2015/03/28/4871107/comic-convention-hits-myrtle-beach.html#storylink=cpy

GUARDIANS OF THE GALAXY CONCEPT ART REVEALS UNSEEN CHARACTER

03/29/15 @ 4:01 pm EST

Source:

Comicbook

| Categories:

Guardians of the Galaxy

|

Comments

(0) |

E-mail Article

|

Add a Comment

Storyboard and concept artist Thomas Nelson has updated his website with artwork that he created for James Gunn's Guardians of the Galaxy.What's interesting about this is that there is storyboards of a scene that did not happen in Marvel's

Guardians of the Galaxy

. You can see that Gamora is holding a blade to the neck of Drax.There's also concept art of Lord Tantalus, a character that did NOT appear in the film, but was originally in the script. "Tantalus was in for a while," James Gunn told AMC Movie News. "If we're fortunate enough to make another film in the future, there's plenty of characters to bring in." Welp, the first was a hit so there is a good shot that Tantalus can be included in the sequel.

MARC ANDREYKO TALKS ABOUT WRAPPING UP LEGENDERRY: RED SONJA

03/29/15 @ 3:41 pm EST

Source:

Bleeding Cool

| Categories:

Legenderry Red Sonja

|

Comments

(0) |

E-mail Article

|

Add a Comment

As the spinoffs from

Bill Willingham's Legenderry: A Steampunk Adventure

come to a close,

Byron Brewer

got to catch up with

Marc Andreyko

and talk about the fifth and final issue of

Dynamite's Legenderry: Red Sonja

. Cover art by

Sergio Davil

.

BYRON BREWER: In June, this great steampunk look at the She-Devil with a Sword comes to an end. How fun has it been to put everyone's favorite red head through her paces in this world, Marc?MARC ANDREYKO:

It has been a blast and getting to play in the steampunk world created by the great Bill Willingham has been an added bonus. I love Red's voice and would love to revisit this world and her again!

BB: How did you ever come up with poor ol' Victor Frankenstein as the big-bad for Sonja's seemingly very nautical and swashbuckling morality play?MA:

I was looking for someone with a familiar backstory for the reader that I could turn on its head and Victor and his "science" felt like a perfect fit. Making him a megalomaniac seemed in keeping with his God Complex.

BB: You really have done some good character work with Elizabeth. How important has she been to this story, in your opinion?MA:

Her story is the truly tragic one: a victim of her husband's ambition and, later, his guilt, she now has to be proactive in her unlife since she wasn't when she was alive.

BB: Franken-Nemo? Where did THIS concept come from?MA:

Too much espresso? (

smiles

) I wanted to show how powerful Victor was and by having him defeat the imposing, dangerous Nemo seemed a great way to do that. And how could I not use the

Nautilus

?

BB: Has artist Aneke delivered for you on this mini?MA:

More than delivered: She has aced it. She is going to be a superstar. Her art is so expressive and smart and her storytelling skills are top notch. I'd love to work with her again … on anything!

BB: Since we are coming to a close with June's issue, did you get to tell the story you set out to tell and where next will we see Legenderry Red?MA:

I did. The story had it all: monsters, high seas adventures, betrayals and redemption. I'm not sure where Legenderry Red will end up, but the last few pages of this mini set her up well for some new and unexpected adventures. Hopefully, the readers will clamor for more!

HUGH JACKMAN TEASES 'WOLVERINE 3' WILL BE HIS FINAL AS THE MARVEL MUTANT

03/29/15 @ 3:31 pm EST

Source:

Hollywood Reporter

| Categories:

Wolverine

|

Comments

(0) |

E-mail Article

|

Add a Comment

Hugh Jackman

is teasing that his third Wolverine solo film will be his last outing as the iconic X-Men character.

Jackman shared a photo on Instagram of Wolverine's claws — three to be exact — with the caption "WOLVERINE ...ONE LAST TIME. HJ."

Fox previously slated an untitled Wolverine project for March 3, 2017. Jackman has appeared as the gritty character in seven

X-Men

films since 2000 (counting a one-scene cameo in 2011's

X-Men: First Class

).

Jackman last appeared as the character in 2014's

X-Men: Days of Future Past

. The follow-up to that film,

X-Men: Apocalypse

is set for a May 27, 2016 release, and will feature the

First Class

castmembers including

James McAvoy

,

Michael Fassbender

and

Jennifer Lawrence

, along with different actors playing younger versions of characters from the original X-Men trilogy, including

Sophie Turner

(Jean Grey),

Tye Sheridan

(Cyclops) and

Alexandra Shipp

(Storm).

There is no confirmation if Jackman will appear in that film in some capacity as well.

EMERALD CITY COMIC CON WEEKEND!

03/29/15 @ 3:21 pm EST

Source:

Facebook

| Categories:

MIsc

|

Comments

(0) |

E-mail Article

|

Add a Comment

KEVIN SMITH EARNS BIOPIC WITH 'SHOOTING CLERKS' TRAILER

03/29/15 @ 3:09 pm EST

Source:

Comic Book Resources

| Categories:

MIsc

|

Comments

(0) |

E-mail Article

|

Add a Comment

Filmmaker Kevin Smith may be revisiting his past work

in the buildup towards

Mallrats 2

, but the "fan made good" icon on '90s indie cinema is getting another part of his past revived through a different outlet: the biopic.

Deadline has the first trailer for

Shooting Clerks

, a movie about the making of Smith's iconic first film

by newcomer Christopher Downie. The movie tells the story of how the New Jersey director went from college dropout to Sundance favorite with more than a little of Smith's trademark slacker humor.

See it here:

https://youtu.be/nCYSK0R-Sxw

ECCC: VALIANT ANNOUNCES BOOK OF DEATH

03/28/15 @ 11:56 pm EST

Source:

Comic Vine

| Categories:

MIsc

|

Comments

(0) |

E-mail Article

|

Add a Comment

HARBINGER WARS

UNITY

ARMOR HUNTERS

THE VALIANT

BOOK OF DEATH

SO LET IT BE WRITTEN.

SO LET IT BE DONE.

COMING JULY 2015

Artwork by

Robert Gill

… announcing at ECCC..

The Book Of Death

from Valiant in July.

ECCC: DC COMICS: CHAMPIONS OF JUSTICE, HEAVY ON THE BATGIRL

03/28/15 @ 8:51 pm EST

Source:

Comic Book Resources

| Categories:

DC

|

Comments

(0) |

E-mail Article

|

Add a Comment

The talent behind some of the most unique successes in DC Comics' current slate gathered Saturday afternoon at Emerald City Comicon in Seattle, for the "DC Comics: Champions of Justice" panel. Talent on hand include the "Batgirl" team of Cameron Stewart, Brenden Fletcher and Babs Tarr, plus "Sinestro" and "Lobo" writer Cullen Bunn and "Batman '66" writer Jeff Parker.

Hank Kanalz, moderating the panel, asked about the genesis of the current "Batgirl" run.

Stewart shared that originally he was approached to write and draw the series himself, but had just committed to "Fight Club 2" at Dark Horse Comics -- thus bringing in his longtime friend Fletcher as co-writer, and Tarr, who he discovered on Tumblr and had never drawn sequential pages before. Stewart had been drawing layouts for "Batgirl," but Tarr revealed that she's taking on sole art duties with issue #41.

Fletcher also writes DC's latest take on "Black Canary," set to debut with a #1 issue in June 17. Fletcher said he's looking to reestablish Black Canary as the premier martial artist in the DC Universe, and, "while she's doing it, she has to suffer through being on tour with a band, which is just her current circumstances."

Bunn talked "Sinestro," saying he definitely sees the title character as a villain, though Sinestro sincerely believes in what he's doing.

"He's struggling with the idea of saving his people and building up his forces," Bunn said. "He's building up these forces for something only he knows is coming -- we won't reveal that for a while."

Next up: "Lobo." "I don't consider him an antihero, he's a pretty terrible person," Bunn said.

An upcoming issue of the series will have, Bunn said, "one of the most violent climaxes of a battle I've ever written, it's really grotesque. I think it's just the tip of the iceberg in where Lobo is going, in terms of how mean and violent he is."

"Convergence" starts imminently, and Parker is writing two of the tie-in series -- "Convergence: Hawkman" and "Convergence: Shazam."

"Hawkman," illustrated by Tim Truman, returns to the Joe Kubert era of Hawkman and Hawkgirl fighting crime while acting as museum curators.

Of "Shazam," Parker said he realized he couldn't "phone this one in" after reading the Stewart-illustrated "The Multiversity: Thunderworld." Parker said the real star of the issue is artist Evan "Doc" Shaner, and that Shazam is the character he was meant to draw.

Parker also talked "Batman '66," and said that if Solomon Grundy -- who features in an upcoming installment of the comic -- appeared on the '60s "Batman" TV series, he would be played by Ted Cassidy, Lurch from "The Addams Family."

Turning to audience questions, a young fan asked if the pulled "Batgirl" #41 variant cover meant that there will be references to "The Killing Joke" in the series.

"Pretty sneaky, somebody sending a kid up there to ask that question," Parker joked.

"The whole purpose of the storyline we just concluded was to kind of move past 'The Killing Joke,' and not have that be a defining aspect of the character," Stewart answered. "'Killing Joke' still exists, it's still canon, but we're not going to dwell on it anymore."

"That dancing scene is the final answer to it," Fletcher added. "Batgirl wins."

Stewart said upcoming issues of "Batgirl" will see more familiar DC characters brought to the mix." (Source: CBR)





ECCC: MARVEL: FROM "BLACK VORTEX" TO "SECRET WARS"

03/28/15 @ 8:25 pm EST

Source:

Comic Book Resources

| Categories:

Marvel

|

Comments

(0) |

E-mail Article

|

Add a Comment

Saturday afternoon in Seattle, Marvel turned its attention at Emerald City Comicon to the "From 'Black Vortex' to 'Secret Wars'" panel, focusing on -- but not limited to -- the two titular events. In attendance were Marvel Executive Editor Mike Marts, Marvel VP of International Business Development C.B. Cebulski and writers Kelly Sue DeConnick, Rick Remender and Charles Soule.

Marts started the panel by asking Remender to discuss the recently announced "Secret Wars"-related series he's writing, "Hail Hydra."

"We've never seen what happens when Hydra wins," Remender said of "Hail Hydra." "There's a bridge from 'Captain America' that connects directly into this."

Soule discussed "Inhumans: Attilan Rising," which he compared to "Casablanca." In "Attilan Rising," Medusa and Black Bolt -- long-married in the traditional Marvel Universe -- will be at odds.

"It's very dramatically emotionally, with huge action," Soule said. "It's a lot of fun. 'Secret Wars' gives us the opportunity to twist things and do things we wouldn't normally be able to do. I'm having a lot of fun with the mash-up element of it."

The other Soule-written "Secret Wars" event is "Civil War."

"You probably know that story," Soule said of the 2006-2007 original. "Having the opportunity to tell a new story set in that idea is super-fun."

In Soule's "Civil War" series, "It's not just the superheroes, we're all a part of it. It's gigantic. It's the biggest thing, scope-wise, I've ever done."

The panel moved on to fan questions. When asked about a perceived suppression of the Fantastic Four within Marvel publishing, Cebulski dismissed the notion that the characters are being held back. "There will be a 'Fantastic Four' book," Cebulski said, adding that the characters play an important part in "Secret Wars." "The characters are still loved." Cebulski also pointed out that Human Torch will be a part of "Uncanny Inhumans," as revealed earlier this week.

Marts said that several characters will have "lasting effects" as a result of "The Black Vortex" storyline. "Not just minor characters, big characters."

Winding down the panel, an attendee asked if Miles Morales "becoming the main Spider-Man" have anything to do with the Sony and Marvel Studios live-action Spidey deal? Cebulski said they can't speak to that film deal, and stated, "Miles becoming the main Spider-Man, I think you're speculating a little bit there. Peter Parker is still going to be around, he's not going anywhere."

Will there still be an "Amazing Spider-Man" series after "Secret Wars"? "Wait and see," Cebulski responded. (Source: CBR)





ECCC: DC ENTERTAINMENT ALL ACCESS: WEEKLIES CONVERGE

03/28/15 @ 7:45 pm EST

Source:

Newsarama

| Categories:

DC

|

Comments

(0) |

E-mail Article

|

Add a Comment

Moderator Hank Kanalz kicked off DC's All Access: Weeklies Converge panel at ECCC on Saturday by introducing panelists James Tynion IV, Dan Jurgens, Marguerite Bennett, Stuart Moore and Jeff King.

Kanalz showed a video trailer for Convergence, featuring Dan DiDio explaining Convergence's multiversal plot, where worlds that were destroyed in previous Crisis events come together in a single world, brought together by Brainiac.

King spoke on the challenges of bringing disparate characters and worlds together. "To me, the challenge was balancing the epic and the intimate, and I think we did that. Dan kind of teased a big finish to Convergence in that video, and it certainly explains a lot about Multiversity, and why there's that question mark on the map of the multiverse."

Moore discussed Convergence: Superboy and the Legion of Super-Heroes, which draws on the 1980's Legion. "It's really a story about a war between two futures. We're seeing Superboy at a point where we've never really seen him before, where he's just about to become Superman, and he's now stuck in this situation where he's not sure he's going to make it through to be the hero he knows he's destined to be."

Issue #1 will be drawn by Moore's partner on Image's Egos, Gus Storms, and issue #2 will feature art by Peter Gross. Mark Farmer inks both issues.

Attention then moved to Tynion, who discussed Batman Eternal. "We've only got one issue left, and it's all building to this one giant moment. Taking on a weekly comic series I thought would be one of the most difficult experiences of my life, but working with so many talented writers and creators really made it a great experience. It was a room with no ego. We tried to make it really exciting, and I think we did a damn good job."

Kanalz then passed the baton to Jurgens to discuss Future's End. "We started with Batman Beyond in the future, but we kind of moved into introducing a wildly different Brainiac that shows that there's one Brainiac who's behind the appearance of every Brainiac in every other time period."

"It was really fun and sort of surreal. It forces you to get in every character's head very sincerely, and find that one thing that, as the world is destroyed around them, remains that center core, that philosophy that drives them." "It's rare that you tell a story where you don't win," said King.

"Yeah, but we knew that's what we had to do, that there was no other way it could end."

Gail Simone also joined the panel to discuss Convergence: Nightwing/Oracle. "Dan DiDio is a tricky bastard," said Simone. "I thought I was done writing Oracle forever. Then I got an e-mail from Dan one day that said, 'Hey, Gail, what about Oracle?' and that was it. He offered me the opportunity to tell the Nightwing/Oracle story I've always wanted to tell." (Source: Newsarama)





RECENT NEWS

Latest News
Updated: 03/29/15 @ 4:14 pm

1. COMIC CONVENTION HITS MYRTLE BEACH, CONTINUES SUNDAY

2. GUARDIANS OF THE GALAXY CONCEPT ART REVEALS UNSEEN CHARACTER

3. MARC ANDREYKO TALKS ABOUT WRAPPING UP LEGENDERRY: RED SONJA

4. HUGH JACKMAN TEASES 'WOLVERINE 3' WILL BE HIS FINAL AS THE MARVEL MUTANT

5. EMERALD CITY COMIC CON WEEKEND!