MARVEL WELCOMES ARTIST DAVID BALDEON TO DOMINO
01/16/18 @ 5:19 pm EST
Source:
Marvel
| Categories:
Marvel
|
Comments
(0) |
E-mail Article
|
Add a Comment
Marvel's femme fatale returns to comic books this spring – and so does superstar comic writer Gail Simone! DOMINO will unleash her risqué, hard-core action on the Marvel Universe in an all-new story, and Marvel can now announce the full creative team that will help to bring the soldier of fortune to life.
Joining Simone in crafting Domino's journey is rising star David Baldeon (
Spirits of Vengeance, Nova
), who will bring his unique style to the pages of Simone's story.
"I am so very thrilled to be a part of Team Domino! I am a fan of Gail's work, and I've been wanting to work with her for a long time now. The fact that it is with a character like Domino is the icing on the cake!" said Baldeon. "She's strong, she's tough, she´s fun and she´s thrilling, and hopefully the art will bring through all of that. We've given her a new, sleek look that plays on all of her strengths, her history, and who she is as a character. Plus, this book is a completely different animal from my previous work style-wise, and therefore a chance to go into new grounds. This is going to be an exciting ride!"
"Since Marvel first asked me to write Domino, I knew there was one element that attracted me SO MUCH to her, but for some reason, I couldn't quite name the exact word," added Simone. "Was it stubbornness? Snarkiness? Other characters have those traits, too, but with Domino, there was this THING that represents her, but the word escaped me, and it was vexing. Wonderful editor Chris Robinson had someone in mind for the book, bless him! We immediately started getting the sketches and designs from David Baldeon Gonzalez, and I knew instantly the concept I had been trying to name, because he drew it right into her eyes. It's MISCHIEF. Domino has a sense of mischief, of high-stakes play, even in the roughest times. She's lethal and she KNOWS it."
With Simone's excitement and Baldeon's explosive design, DOMINO's creative team is officially ready to blast off this April.
"That really sealed the deal for me," continued Simone. "David was our guy and I could not be happier. He draws gorgeous people doing dirty deeds, and it's just exactly the roller-coaster ride I had hoped for. He's adding so much heart and fire. I just love him."
With gunplay and glitz galore, DOMINO brings you action, adventure, and antics like you've never seen before. Join Gail Simone and David Baldeon this spring when DOMINO hits your local comic shop!
DOMINO #1Written by GAIL SIMONEArt by DAVID BALDEONCover by GREG LAND & FRANK D'ARMATAVariant Cover by DAVID BALDEON & JESUS ABURTOVOn-Sale 4/11/18
MARVEL BRINGING BACK 'SHIELD' THIS MAY
02/16/18 @ 6:39 pm EST
Source:
ComicBook
| Categories:
Marvel
|
Comments
(0) |
E-mail Article
|
Add a Comment
ComicBook
is reporting that the long- (VERY long) awaited finale to Jonathan Hickman's "SHIELD" is actually happening.
The 2010 comic by Hickman and artisrt Dustin Weaver never concluded, and fans have been awaiting word lo these many moons.
The CB announcement makes clear that "SHIELD" #s 5 and 6 will be forthcoming this May, as well as a new "SHIELD" one-shot.
LION FORGE ANNOUNCES THE PUBLICATION OF EZRA CLAYTAN DANIELS' UPGRADE SOUL
02/16/18 @ 6:28 pm EST
Source:
Lion Forge
| Categories:
MIsc
|
Comments
(0) |
E-mail Article
|
Add a Comment
In conjunction with the 2018 Dwayne McDuffie Award for Diversity in Comics, Lion Forge announces the fall publication of Ezra Claytan Daniels's moving work of interactive science fiction, Upgrade Soul, for which he was the recipient of the 2017 award. Lion Forge first announced this printed edition of the graphic novel at last year's New York Comic Con, when the publication date had yet to be determined. Upgrade Soul is the story of an elderly couple who become the guinea pigs of a visionary procedure that aims to revivify them by filtering toxins from their bodies on a molecular level. When the procedure experiences a fatal complication, the couple is faced with severely deformed, though intellectually superior, duplicates of themselves. Soon, it becomes clear that only one version of each individual can survive, and the psychological battle for dominance begins. "The oldest Upgrade Soul file on my computer is dated May 18, 2001. That's close to seventeen years this story has been a part of my life," says creator Ezra Claytan Daniels. "I still can't believe it's finished, and I'm beyond excited for people to finally be able to read it!" Daniels continues, "So much has happened in the world since I started this book. It almost feels meant to be that its completion has coincided with the emergence of Lion Forge 2.0. They've so strongly demonstrated a commitment to the ideals that are closest to my heart, and at the core of Upgrade Soul, that I can't imagine this book anywhere else." "Upgrade Soul is, quite simply, one of the best comics I've ever read," said Andrea Colvin, VP and Executive Editor. "It is a poignantly touching examination of love, marriage, intellect, science, ethics, and mortality; but it's also a thrilling page-turner of a story, with myriad twists and turns, and a breathless finale. I am beyond proud to be publishing this singularly unique book." Upgrade Soul will be released at finer comic shops everywhere on September 5, and in bookstores on September 13, 2018.
BOOM! STUDIOS AND HERO INITIATIVE ANNOUNCE
02/16/18 @ 6:24 pm EST
Source:
BOOM! Studios
| Categories:
MIsc
|
Comments
(0) |
E-mail Article
|
Add a Comment
BOOM! Studios, Cartoon Network and Hero Initiative, the charity that helps comic book creators in medical and financial need, are proud to announce THE ADVENTURE TIME 100 PROJECT, a new graphic novel celebrating the eponymous franchise in stores May 2018. Finn, Jake and the entire
Adventure Time
crew take center stage in Hero Initiative's famous "100 Project" format, which invites 100 amazing artists from around the world to create one-of-a-kind original covers, this time on the blank variant cover editions of
Adventure Time
#36. The results are here, with stunning art from Jeffrey Brown (
Vader's Little Princess
), John Cassaday (
Star Wars
), Emi Lenox (
Plutona
), Whilce Portacio (
Uncanny X-Men
), Bill Sienkiewicz (
Elektra: Assassin
), Walt Simonson (
Thor
) and more!
The original art from THE ADVENTURE TIME 100 PROJECT will be auctioned off beginning in on June 2nd, 2018 during a launch party event at Challengers Comics in Chicago, IL and continuing online.
"
Adventure Time
does that sublime job of appealing to kids and adults at the same time. It's great to see artists who appeal to all ages lend their talents to this as well," said Jim McLauchlin, Hero Initiative president. "Challengers does the same kind of job, with a separate-but-attached store for kids next door called Sidekicks. It's a great venue to show off this wonderful art and have a great time."
THE ADVENTURE TIME 100 PROJECT is the latest release from BOOM! Studios' critically acclaimed KaBOOM! imprint, publisher of world-class licensed series such as
Steven Universe
,
Over the Garden Wall
,
Peanuts
, and
Garfield
, along with original series like
Brave Chef Brianna
by Sam Sykes and Selina Espiritu, and
The Deep
by Tom Taylor and James Brouwer.
"It's an honor to partner with Hero Initiative to celebrate the
Adventure Time
phenomenon and support such an important cause," said Whitey Leopard, Editor, BOOM! Studios. "Every page of THE ADVENTURE TIME 100 PROJECT is a treat for long time fans and for anyone who wants to see their favorite artists draw the world of
Adventure Time
."
Print copies of THE ADVENTURE TIME 100 PROJECT will be available for sale in May 2018 at local comic book shops (use comicshoplocator.com to find the nearest one) or at the BOOM! Studios webstore. Digital copies can be purchased from content providers, including comiXology, iBooks, Google Play, and the BOOM! Studios app.
HULK IS BACK – AND HE'S MAD AS HELL
02/16/18 @ 6:21 pm EST
Source:
Marvel
| Categories:
Marvel
|
Comments
(0) |
E-mail Article
|
Add a Comment
Bruce Banner is back. He's angry. And you've
never
seen a Hulk this angry before.
The iconic goliath officially returns in all his green glory starting with AVENGERS #684, on sale this March – and it's not your typical Hulk return, either! This Bruce Banner, unprovoked and unchecked, will take you on a frightening adventure as he battles to save the universe.
Learn more about the terrifying return that has everyone talking in a special teaser trailer! And don't miss AVENGERS #684, the weekly epic that has taken the Marvel Universe by storm!
Teaser trailer:
https://www.youtube.com/embed/iBy8UdG3VOo
KICK-ASS #1 RUSHED BACK TO PRINT, TWO MORE VARIANT COVERS REVEALED
02/16/18 @ 6:13 pm EST
Source:
Image
| Categories:
Image
|
Comments
(0) |
E-mail Article
|
Add a Comment
The highly anticipated new story arc of Mark Millar and John Romita Jr.'s KICK-ASS #1 is being rushed back to print in order to keep up with the overwhelming demand. Image Comics is pleased to reveal that KICK-ASS #2 and #3 will feature variant covers with art by Francesco Francavilla and Daniel Warren Johnson respectively.
KICK-ASS is back—ready to wipe out the city's criminal lowlives, destroy its gangs, and save its communities from decay. But there's a new face beneath the old mask, a new figure wearing that famous green and yellow spandex. Who is this new vigilante superhero? Who can fill Dave Lizewski's shoes? Find out in KICK-ASS #1
KICK-ASS #1 will remain available for purchase across all digital platforms, including the Image Comics website (imagecomics.com), the official Image Comics iOS app, Comixology's website (comixology.com), iOS, Android, and Google Play.
KICK-ASS #1, 2nd printing (Diamond Code JAN188194) will be available on Wednesday, March 14th. The final order cutoff deadline for comics retailers is Monday, February 19th.
KICK-ASS #2 Cover A Romita Jr. (Diamond Code JAN180790), KICK-ASS #2 Cover B B&W Romita Jr. (Diamond Code JAN180791), and KICK-ASS #2 Cover C Francesco Francavilla (Diamond Code DEC178230) will be available on Wednesday, March 21st. The final order cutoff deadline for comics retailers is Monday, February 26th.
KICK-ASS #3 Cover A Romita Jr. (Diamond Code FEB180643), KICK-ASS #3 Cover B B&W Romita Jr. (Diamond Code FEB180644), and KICK-ASS #3 Cover C Daniel Warren Johnson (Diamond Code DEC178231) will be available on Wednesday, April 18th. The final order cutoff for retailers is Monday, March 26th.
'BLACK PANTHER' SPRINTING TOWARD HISTORIC $200M 4-DAY WEEKEND
02/16/18 @ 3:20 pm EST
Source:
Deadline
| Categories:
Marvel
|
Comments
(0) |
E-mail Article
|
Add a Comment
The 4-day Presidents Day holiday weekend is well in, and the first estimates are out!
According to
Deadline
, Marvel Studio's "Black Panther" is headed toward a historic weekend with $200M-$205M over four-days, $175M over three.
The new Marvel tentpole should post an estimated $72M today, with last night's $25.2M previews repping 35% of that number.
Deadline stateed the above figures do not come from Marvel parent company, Disney.
WET HOT AMERICAN SUMMER CLOSES CAMP...FOREVER?
02/16/18 @ 6:19 pm EST
Source:
BOOM! Studios
| Categories:
MIsc
|
Comments
(0) |
E-mail Article
|
Add a Comment
BOOM! Studios, Enter These Dark Woods, and Creative Licensing are proud to announce the creative team behind theWET HOT AMERICAN SUMMER original graphic novel (OGN), arriving in stores November 2018. Writer Christopher Hastings (
Gwenpool
) and artist Noah Hayes (
Goldie Vance
) will deliver the first-ever graphic fiction tie-in to the eponymous film, featuring your favorite characters from Camp Firewood in an all-new story. This OGN will feature a cover by Joe Quinones (
America
).
Camp Director Beth is relieved to have made it through week one of Camp Firewood in one piece...until the cops are called in for a surprise camp inspection! Now Beth, Coop, Katie, Andy, Susie, Gene, Nancy, Victor, Ben, McKinley, J.J., Gary, Gail, and the rest of Camp Firewood have 24 hours to - literally - clean up their act by bringing the camp up to code or this will be the last summer the camp is open! Luckily, the camp counselors are all onboard to pitch in...if they ever come back from partying in town.
"This is such a wonderful and unexpected crossing of my comedy nerdom, and my standard issue comic book nerdom, and I think it will be for readers as well," said Chris Hastings. "I've watched the movie more times than I can count, and I also happen to be a comic book writer who for the life of me, cannot write a somber story. I've been looking out for new character interactions that we haven't seen before, new things to do with spoofing camp movie culture, and I'm also bringing a lot to this from my own time working as a teen camp counselor. I cannot wait for
Wet Hot
fans to get to read this graphic novel."
"I'm wildly excited to be a part of the
Wet Hot American Summer
original graphic novel," said Noah Hayes. "Surreal, visual humor and vibrant, eccentric characters are some of my favorite things to work with in comics, and such a core part of
WHAS
itself. It's a privilege and an honor to be on the team and I'm so psyched to bring Camp Firewood from screen to page for the first time. "
Wet Hot American Summer
is the renowned 2001 cult comedy classic starring Janeane Garofalo, David Hyde Pierce, Paul Rudd, Amy Poehler, Bradley Cooper, Elizabeth Banks, Molly Shannon, and many others. Written by Michael Showalter (
The Big Sick, Hello My Name Is Doris
) and David Wain (
Role Models, Wanderlust
) and directed by Wain, this iconic film was the launching pad for many comedy greats.
"We're excited to expand the world of
Wet Hot American Summer
," said Chris Rosa, Associate Editor, BOOM! Studios. "Christopher, Noah, Joe and our partners at Creative Licensing and Enter These Dark Woods have created a story that will thrill longtime fans of the series but is also perfect if this is your first visit to Camp Firewood."
"We love the BOOM! Studios guys' work and we're thrilled to be partnering with them on the
Wet Hot
graphic novel," said Howard Bernstein, producer of the 2001 film. " It's exciting for us to bring to the billions of
Wet Hot
fans around the globe another way to enjoy the characters."
Print copies of WET HOT AMERICAN SUMMER will be available for sale in November 2018 at local comic book shops (use comicshoplocator.com to find the nearest one), bookstores or at the BOOM! Studios webstore. Digital copies can be purchased from content providers, including comiXology, iBooks, Google Play, and the BOOM! Studios app.
DYNAMITE LAUNCHES FIRST-EVER FAN GEAR KICKSTARTER CAMPAIGN, FEATURING JAMES ROBINSON, ANDY DIGGLE, AND MORE
02/16/18 @ 3:09 pm EST
Source:
Dynamite
| Categories:
Dynamite
|
Comments
(0) |
E-mail Article
|
Add a Comment
Dynamite Entertainment is pleased to announce the launch of their exciting new Kickstarter crowdfunding campaign, the first-ever Dynamite Fan Gear promotion - celebrating the signature titles and innovative creator-driven projects that have defined the publisher for twelve years!
Fan Gear - consisting of acclaimed graphic novel projects plus a plethora of never-before-released merchandise (designer graphic t-shirts, art prints, trading cards, buttons, and more) - give Kickstarter supporters the freedom to tailor their fan experience to personal interests. For the first-ever Fan Gear campaign, Dynamite has curated a fine selection of comics reading - their signature heroine
Vampirella
and the thrill-a-minute crime capers
Grand Passion
and
Control
- with collectible add-ons that will appeal to longtime fans and curious newcomers alike.
A brief look at the projects:
Vampirella
, the supernatural superheroine, has been a consistent lead character at Dynamite for years. As part of the Fan Gear promotion, Dynamite celebrates her origins with a "vintage-style" t-shirt design. Each
Vampirella
pack includes the t-shirt, an original vintage
Vampirella
Fan Club button, and the
Vampirella and the Scarlet Legion
graphic novel in digital form.
Control
- a bloody political crime thriller exploring the seedy underbelly of Washington - is a creator-driven stories from Andy Diggle (
Hellblazer
,
Daredevil
,
The Losers
), Angela Cruickshank, and Andrea Mutti. Multiversity Comics, in their review of the series, described it as "a strong piece of genre fiction that showcases the talents of a creative team in complete 'control' of the situation." Featuring a powerful t-shirt as illustrated by superstar Ben Oliver (
The Authority
,
Ultimate X-Men
), the Control pack contains also includes two 6" x 9" prints and the
Control
graphic novel in digital form.
Grand Passion
is a hard-boiled crime drama by way of Harlequin romance (featuring a cop and killer who fall deliriously in love), courtesy of writer James Robinson (
Squadron Supreme
,
Nick Fury
) and artist Tom Feister. The media site Capeless Crusader applauded the project, stating, "If you're a fan of movies like
True Romance
or
The Getaway
, you'll have no trouble embracing the heightened passions and hard-boiled action of this (series)." Each
Grand Passion
pack includes a t-shirt spotlighting the gorgeous artwork of John Cassaday (
Astonishing X-Men
,
Uncanny Avengers
), a set of five trading cards, and the
Grand Passion
graphic novel in digital form.
For those that pledge at the higher tiers of support for the Dynamite Fan Gear promotion, they can qualify to receive such coveted rewards as the
Vampirella
Art Adams Bust and the 12"
Vampirella
statue inspired by J. Scott Campbell.
The Dynamite Fan Gear Kickstarter campaign is currently live, and can be found by visiting:
https://www.kickstarter.com/projects/dynamiteent/254273121?ref=432887&token=d05c13e1
James Robinson says, "I'm super proud of my series,
Grand Passion
, and I love seeing the spirit of it captured here in this t-shirt. It was always a thrill seeing each new cover for the series as amazing artist John Cassaday did them. This art, now on a t-shirt, is equally exciting, knowing
Grand Passion
could be out there on the street for all to see."
Andy Diggle says, "
Control
is a story about the exploitation of women and women's bodies. It's rare that you get to write a mainstream crime thriller in comics, and I'm grateful to Dynamite for giving us the opportunity. I'm proud of our work and, as ever, knocked sideways by Ben Oliver's extraordinary cover art."
Nick Barrucci, CEO and Publisher of Dynamite, says, "With our first-ever foray into Dynamite Fan Gear, we're giving comic fans a boutique experience featuring items based on new characters from some of the most respected creators in the industry today - James Robinson and Andy Diggle - as well as one of the most iconic characters in comics today - Vampirella, whom we've had the pleasure of publishing for the last few years (and leading to her upcoming 50th Anniversary). We have hand-selected some of the finest stories from the Dynamite vault, building upon their impactful storytelling with the development of very desirable collectible merchandise, and granted the backers an opportunity to customize the Fan Gear package to their liking. Come and get it!"
Remember, the Dynamite Fan Gear Kickstarter is only available as a limited time promotion. To take advantage before time runs out, backers should visit
https://www.kickstarter.com/projects/dynamiteent/254273121?ref=432887&token=d05c13e1
today.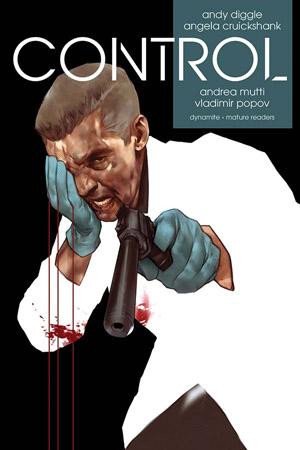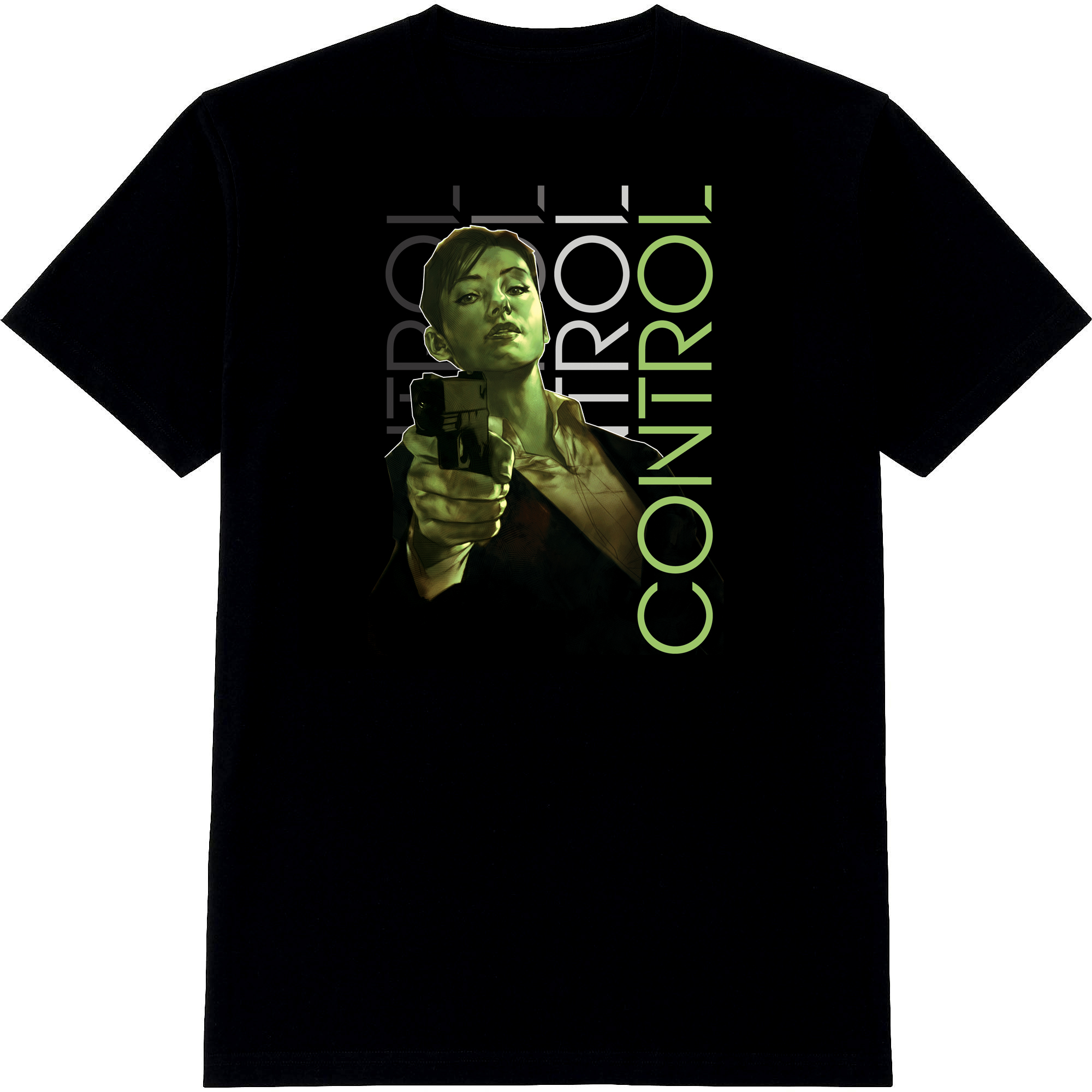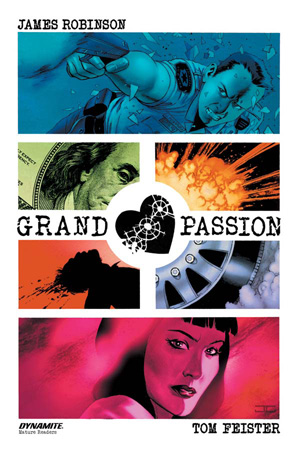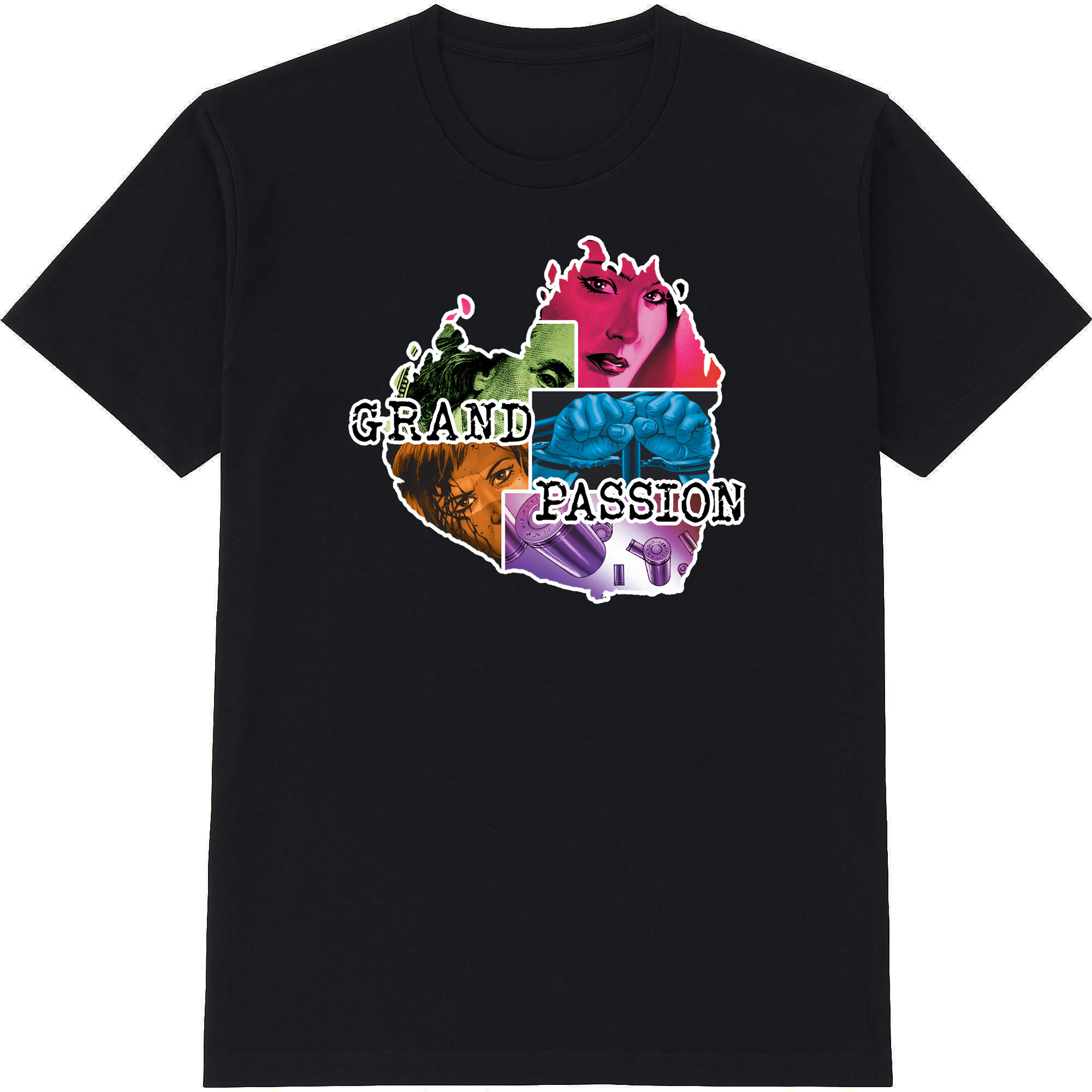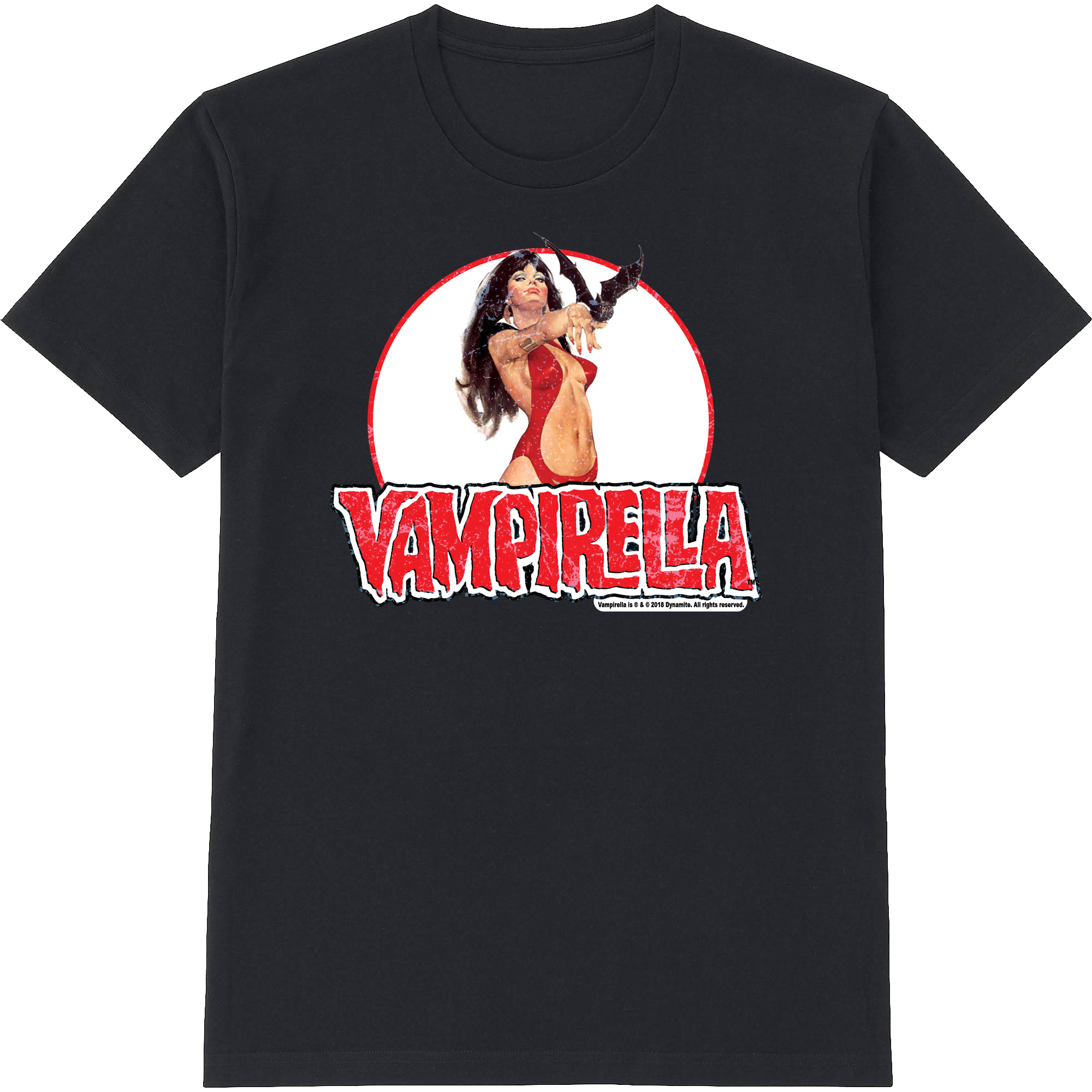 'SABRINA' SERIES CASTS LUCY DAVIS
02/16/18 @ 3:03 pm EST
Source:
Deadline
| Categories:
Archie
|
Comments
(0) |
E-mail Article
|
Add a Comment
The still-untitled Netflix series based on Sabrina the Teenage Witch character from Archie Comics has foound its Aunt Hilda, a key character,
Deadline
reports.
Lucy Davis ("Wonder Woman") has been tapped for the role on the show from Roberto Aguirre-Sacasa, Berlanti Productions and Warner Bros. TV.
In the 1996 ABC/WB series, Hilda was played by Caroline Rhea.
AMAZING SPIDER-MAN #800: THE RED GOBLIN AND SPIDER-MAN'S FINAL SHOWDOWN
02/16/18 @ 2:57 pm EST
Source:
Marvel
| Categories:
Marvel
|
Comments
(0) |
E-mail Article
|
Add a Comment
For ten years, Dan Slott has taken Peter Parker on crazy and spectacular adventures throughout the Marvel Universe – and as he races towards his final issue, there's no reprieve for the webslinger. "Go Down Swinging" takes Spider-Man on his most harrowing journey yet, and fans agree: the red hot arc has been an epic hit, with issues #794-796 selling out before they even hit comic shops!
Now, in issue #800, Slott and artist Stuart Immonen will unveil the biggest Peter Parker and Norman Osborn story of all time, joined by artists Humberto Ramos, Giuseppe Camuncoli and Jim Cheung. It's the first Marvel comic EVER to hit 800 issues, and we're celebrating by bringing readers an epic and oversized anniversary issue – featuring 80 pages of a brand-new story from the writer who has written more issues of AMAZING SPIDER-MAN than any other creator!
Before Dan Slott takes his final bow in AMAZING SPIDER-MAN #801, dive into one of the most exciting stories in Spider-Man lore – culminating in the conclusion that has Spider-Man facing his most terrifying villain yet!
"AMAZING SPIDER-MAN #800 is the biggest single-issue story I've ever worked on," shared editor Nick Lowe. "It's 80 pages of story! And Dan and Stuart are being joined by some very important past AMAZING SPIDER-MAN artists to bring it to you in the coolest way possible! Everything you've loved about Dan Slott's run on this book is on full display in this monumental issue that will have you shivering, crying, cheering, laughing and wishing it would never end!"
You've never seen – or read – a story like this. It's a Mighty Marvel tale that sets the stage for Spider-Man's future…and you won't want to miss it!
THE AMAZING SPIDER-MAN #800 hits comic shops this May!
THE AMAZING SPIDER-MAN #800"GO DOWN SWINGING"Written by DAN SLOTTArt by STUART IMMONEN, HUMBERTO RAMOS, GIUSEPPE CAMUNCOLI & JIM CHEUNGCover by ALEX ROSSOn-Sale 5/30/18