SANDY KING

SEND THIS TO A FRIEND!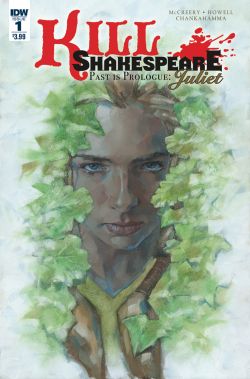 DF Interview: Author/editor Sandy King discusses John Carpenter's Tales for a Halloween Night Volume 2
By Byron Brewer
From John Carpenter, the man who brought you the cult classic horror film Halloween and all of the scares beyond comes 12 more twisted tales of terror, tricks and treats. In Volume 2 of the award-winning graphic novel series, Carpenter brings together another stellar ensemble of storytellers from the worlds of movies, novels and comics for a collection of stories that will haunt your dreams at night.
For more on this great GN series, DF went straight to Sandy King – author, editor, president of the book's publisher Storm King Productions … and wife of the titular director.
Dynamic Forces: Sandy, as editor of the second volume of these Halloween tales in graphic novel form, tell us: how much does John Carpenter – the man behind cult classic horror film Halloween – have to do himself with selection of the stories, etc.?
Sandy King: I pre-select what I think John will like and then he approves the initial ideas/concepts. He then sees everything as it comes in and approves the final pages and art for inclusion in the book.


DF: I'm not sure all our readers know, but you are also an author as well as spouse of John Carpenter. Was horror a genre you enjoyed before meeting John, and did you write any of the tales of this graphic novel?
Sandy King: Funny! I was visiting my mother this afternoon and she was explaining to someone how she thought I was "a little warped" as a child because my preferred reading as a 10-year-old was all the old horror novels: Frankenstein, The Island of Dr. Moreau, Dracula and Dr. Jekyll and Mr. Hyde. I write our ongoing series, Asylum, and I also wrote one story in each of the Halloween Night volumes. The story in this volume that I wrote is "Safe from Harm", with art by Richard P. Clark.


DF: If you can, tell us a little about the multiple horror tales in the book and the talents involved please?
Sandy King: The aim for the Tales for a Halloween Night anthologies is to present collections of short horror stories by different authors and artists with as many different themes and styles as possible so it's like reaching into a candy bowl of treats on a stormy night and being taken on an entertaining ride to a land of monsters and ghosts and curses and sea monsters (you get the drift) from great creators in the genre. We have very familiar comic industry names like Jimmy Palmiotti and Steve Niles and artists Cat Staggs and Dennis Calero with award-winning novelist Patrick Kealan Burke and Outer Limits screenwriter David J. Schow. We also have kick-ass women like Amanda Deibert, who has written everything from Wonder Woman 77 to Al Gore's live streaming climate change broadcast, and newcomer Deirdre Brooks, who—I think readers will agree—knocked it out of the park.
I try to team up writers with compatible art partners, and last time out David J. Schow and Darick Robertson made a great match so they're back together again with another fun tale, "The Finger". James Ninness always has a slightly twisted take on the familiar so he brought in Axur Eneas for a very surreal take on an amusement park. Mike Sizemore and David Kennedy are an amazing team out of England who have worked together there for a long time. Mike wrote a western ghost story for this book. And I tormented Richard P. Clark when I gave him a story set in the '60s Cold War era. He thought up a very cool retro style—very different and unexpected.
A fun pairing was partnering Dennis Calero with John for the opening story. Dennis has a very gold lame' style which seemed suited to the '30s Casablanca-esque setting for the story.


DF: Coming from an author's perspective, as one who has labored on a tale, what are the challenges of being your own editor here?
Sandy King: For my own story, I relied on John to be honest and tell me if I wasn't hitting the beats well enough, and my artist, Rich Clark, to tell me when my pacing was off. I always work really closely with my artists anyway, but particularly on this story, I had decided to try a different point of view and I wanted to be sure I was being clear in a couple of spots and still getting the fear factor across. I also owe a gigantic debt of gratitude to Janice Chiang, our letter artist, who on MANY occasions is an angel sitting on my shoulder whispering some very sage advice. She letters almost all of our books and is so in tune with what we expect to see as the finished product.

DF: I know Volume 2 of Asylum also dropped recently. What can you tell us about that book, of which you are co-writer?
Sandy King: We're at the end of the second arc now, and both the lead characters and I are in deep trouble… They because of the jams they're in; I because I have to write them out of it all. When we left Beckett and Duran at the end of the first arc, Beckett had just been revealed to be the angel he had always been looking for. Father Leone had been killed and King Leo had found a dead bird indicating his soul had been lost as well. In the second arc, we find out more about Satan's plans on Earth as Beckett and Duran investigate the disappearances and deaths of some children in the Mid-West. Enter the demon Lilith and all Hell breaks loose…literally.


DF: Sandy, any other projects present or near-future you can let us in on, in the comic book world or elsewhere?
Sandy King: Early next year, we will have a new science fiction/horror comic book series called John Carpenter's Tales of Science Fiction. More fun adventures coming at you from deep space. We will also have a new television series which, of course, I am not yet able to talk about. Sorry.
Dynamic Forces would like to thank Sandy King for taking time out of her busy schedule to answer our questions. John Carpenter's Tales for a Halloween Night Volume 2 hits stores Oct. 18th!
For more news and up-to-date announcements, join us here at Dynamic Forces, www.dynamicforces.com/htmlfiles/, "LIKE" us on Facebook, www.facebook.com/dynamicforcesinc
---
NEW! 1. 11/25/2020 - STEVE SKROCE
4. 11/16/2020 - RYAN O'SULLIVAN
5. 11/16/2020 - RYAN O'SULLIVAN