DAN JURGENS

SEND THIS TO A FRIEND!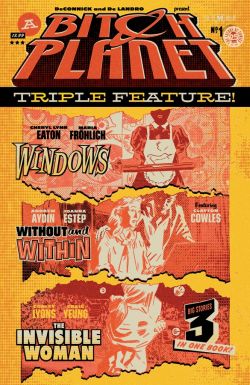 DF Interview: Terry McGinnis is back in bat in Dan Jurgens' new(est) Batman Beyond
By Byron Brewer
Terry McGinnis is back as Batman, much to the delight of his family and friends. But is the original Joker really back as well? Inspired by the possible return of their role model, the Jokerz have taken over an entire section of Gotham City and are determined to wreak havoc in the still-rebuilding city. While Batman battles chaos on the streets, his friend Dana is at the mercy of the new leader of the now-unified gang.
It's all in the newest Rebirth incarnation of Batman Beyond, from writer Dan Jurgens and artist Bernard Chang.
To get all the 411, DF spared no expense to go straight to the source. Here is what the legendary Dan Jurgens told us.
Dynamic Forces: Dan, so Terry McGinnis is back as Batman in Batman Beyond! Exciting news for long-time fans. Can you tell us a little bit of how this came about in a non-spoilery manner?
Dan Jurgens: We've already seen a lot of that in the last couple issues of the [former] Batman Beyond series.
In essence, he was alive all along, but under the control of Spellbinder. Spellbinder had such extreme control of him that he had no idea of who he really was.
DF: What does Terry's return mean for the Rebirth iteration of this series, and has the new "everything is now canon" approach changed anything at all about HIS future time/world?
Dan Jurgens: I think what's changed is that this is the first time we're fully integrating Terry into the DCU.
To do that, despite being in the future, we'll have to have some connection to the current DCU and I think fans will have fun with that as we move forward.
DF: After the destructive events of the last issue of this character's former book (Batman Beyond #16), what is the state of Gotham now as the new series begins? Is there a Gotham City?
Dan Jurgens: We jump ahead a few months and by then, Gotham is in much better shape.
A lot of the city has been reconstructed and life is returning to normal.
DF: It's good to see Terry return to his role. Can you tell us what supporting cast may be featured here? Any new characters coming on the scene you can tell us about?
Dan Jurgens: I think it's important to concentrate on some of the characters fans liked about the series. We'll be using Max Gibson and Terry's younger brother, Matt, to start with.
At the same time, we're bringing back an old and important friend that hasn't been seen for quite a while.
DF: For newer readers who may not have seen the cartoon or read any iteration of Batman Beyond, can you tell us who the Jokerz are?
Dan Jurgens: The Jokerz have been portrayed as a rather loose group of people who paint themselves up in tribute to the original Joker. By and large, their interests were rooted in instigating chaos.
We are now at the point where we see that they seem to be moving ahead with more lethal plans.
DF: What is the greatest threat to Batman coming into the new series?
Dan Jurgens: It's much of what I just alluded to, which is the desire of the Jokerz to unite in support of one overall plan, with a goal that goes well beyond general chaos.
DF: How has it been working with artist Ryan Sook on the Rebirth issue and now Bernard Chang on the new #1?
Dan Jurgens: They are both fantastic.
Of course, I got to work with Ryan while he was doing all the covers on Futures End. He's a remarkable talent and his first issue is beautiful.
Bernard is singularly unique in being able to define the futuristic world of Batman and Gotham City. He's the perfect guy to be drawing the book.
DF: Finally, Dan, it seems that Rebirth has meant a lot to old and new DCU fans. Tell us what Rebirth, the return of legacy and pursuit of great new stories, means for Batman Beyond.
Dan Jurgens: On the surface, it certainly means the return of Terry McGinnis.
Beyond (no pun!) that, it also means a change in the type of stories we're telling. We're moving to a tone that reflects the TV series a bit more, while also building something that connects to the DCU.
Dynamic Forces would like to thank Dan Jurgens for taking time out of his busy schedule to answer our questions. Batman Beyond #1 from DC hits stores Oct. 26th!
For more news and up-to-date announcements, join us here at Dynamic Forces, www.dynamicforces.com/htmlfiles/, "LIKE" us on Facebook, www.facebook.com/dynamicforcesinc, and follow us on Twitter, www.twitter.com/dynamicforces
BATMAN BEYOND #1 SIGNED BY DAN JURGENS
BATMAN BEYOND REBIRTH #1 SIGNED BY DAN JURGENS
NEW 52 FUTURES END #1-4 ULTRA-LIMITED SILVER SIGNATURE SERIES MASTER SET SIGNED BY DAN JURGENS!
NEW 52 FUTURES END #1 SIGNED BY DAN JURGENS!
ACTION COMICS #957 SIGNED BY WRITER DAN JURGENS
SUPERMAN #700 SIGNED BY DAN JURGENS!
GREEN ARROW #1 -SIGNED BY ARTISTS DAN JURGENS
---
NEW! 1. 01/21/2021 - RORY MCCONVILLE
5. 01/07/2021 - DARICK ROBERTSON