KIERON GILLEN

SEND THIS TO A FRIEND!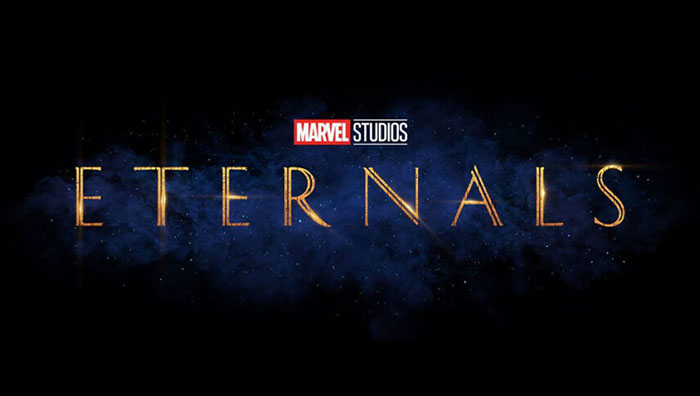 DF Interview: Kieron Gillen sends the Eternals against the Avengers of 1,000,000 BC in the 'Celestia' one-shot
By Byron Brewer
Now that the truth of their existence is revealed, Ajak and Makkari must pick up the pieces and try to find a road forward... no matter how terrifying it will be, or how their choices will irrevocably shock the rest of the Eternals? Also: How do the Avengers of 1,000,000 BC figure into it?
From Marvel Comics comes a celestial symphony of comics beauty from writer Kieron Gillen and artist Kei Zama in the Eternals: Celestia one-shot. Trying to keep up with the creative mind of Kieron Gillen is a monumental feat, but I decided to try it anyway. Here's what the Eternals scribe had to say about the coming cosmic mag.
Byron Brewer: Kieron, you have definitely been having fun, it seems, playing in Jack Kirby's old toy box. What do we have here with Eternals: Celestia? The Eternals version of a buddy-cop movie?
Kieron Gillen: Well, through a certain filter. If you squint. A lot.
This is centered around Celestia, the artist previously known as The City Of The Star Gods from the original Kirby comics. Celestia is the fundamental religious center from the Eternals. It's where they commune with their gods – and, of course, when the gods turn up occasionally, that is a lot more practical than it is in our societies. Clearly, post the discovery of the purpose of the Eternals (i.e. basically a petri-dish lid), this has entirely upturned the priests' lives. All the Eternals are asking, "What are we here for?" For the priests, it's even more fundamental.
Of course, "Priest" is a lot more practical a job than it is in our society. "Priest" is basically "theological scientist" for the Eternals.
Celestia is about two Eternals with a complicated relationship trying to work out what to do next.
Also, attacking a mammoth.
BB: From what I recall of past discussions involving your coming to this property, you have been enthused with working with Ajak and Makkari from the start. What is it about these particular characters, separately or together, that intrigues you?
Kieron Gillen: They're the big two Eternals I haven't brought into play. It's been deeply frustrating. I wanted both of them in the first arc, but it would have overloaded the sixth issue, and when the opportunity of a special turned up, I realized we'd be better giving them an extended spotlight here.
A lot of my thinking picks up from where we last saw them. Ajak has been the Eternals' prime communicator with the Celestials forever… and the gods stopped talking to her, driving her to a rage. Makkari found herself the prophet of the new glorious Dreaming Celestial, promising a new future to all their kind…
Now we pick up with them, years down the line. The Celestials came back one last time, and spoke to Ajak… and revealed that million years of service was for nothing. Makkari, conversely, has seen her new god carved up for parts in the last decade of X-men comics.
Both are two entirely lost believers, of completely different creeds, drawn together in their loss.
That's fun, right?
BB: So without using Marvel solicit copy, tell readers – especially readers new to Eternals – what we have here with this one-shot?
Kieron Gillen: Our two priests go on a pilgrimage, to the last, greatest Celestial artifact on Earth.
The Celestial that is Avengers mountain.
Along the way, they learn a lot. When they get there, they learn even more.
BB: What secret do you have on whom that you are using the Avengers of 1,000,000 BCE in this book? Can we actually look forward to an Eternals/Old People Avengers slobberknocker like back in the day? How do those characters work into the Ajak & Makkari tale?
Kieron Gillen: Ajak and Makkari have been around for a million years. In fact, the Eternals had just been put on Earth then. Ajak is a priest and a diplomat, and in the same way she went on a pilgrimage in the present day, she went on one in the past – to visit these first Avengers, and try to understand them… and what to do about them.
There may be fighting involved.
BB: Spinning a little out of the last question, will readers see any other Eternals in this book? If so, can you spotlight who and how they may be involved.
Kieron Gillen: That we kept them out of the first six, I figured they deserved the whole issue to say hello properly. This is absolutely a tight focus on Makkari and Ajak.
BB: Without spoilers, can you give any clues at all about the involvement of the Celestials in this story?
Kieron Gillen: Arishem the Judge! Cosmic Critic! Owner of the most awesome thumb in comics! He's been dealing out toots and boots since the cosmos was young, and he's never going to stop.
Honestly, keeping the Celestials off panel is another choice we've made, but having one more present in the story – magnificent, inscrutable – is something I'm glad to do.
BB: I know this is an important book for you. Why is Kei Zama the perfect artist for Celestia?
Kieron Gillen: With Eternals, we've been doing a process of trying to render the Eternals just… a little unusual. Stressing they're not quite like us. Stressing that they're even like machines in some ways – which ironically humanizes them more, as that makes them flawed. Kei is someone who absolutely gets the sci-fi fantasy magic of machines we're reaching for, and is bringing a visionary attack to her choices. Eternals are strange and epic and humbling, and Kei brings a steel edge to our eternal angels. Plus she's doing fascinating things with scale – I'm in love with her slow reveal of Celestia, for example. She has epic in her veins instead of blood.
BB: Kieron, what other projects you are involved in can you tell readers about?
Kieron Gillen: DIE is approaching its conclusion with issue 20, and the final trade will be out in November. Fingers crossed, we may be doing the Kickstarter for the RPG around then too. Once & Future is coming back from its short hiatus with issue 19 back in August. And Eternals back with issue 7 and the second arc soon, which is my everything.
Dynamic Forces would like to thank Kieron Gillen for taking time out of his busy schedule to answer our questions. The Eternals: Celestia one-shot from Marvel Comics is slated to be on sale October 6th!
For more news and up-to-date announcements, join us here at Dynamic Forces, www.dynamicforces.com/htmlfiles/, "LIKE" us on Facebook, www.facebook.com/dynamicforcesinc, and follow us on Twitter, www.twitter.com/dynamicforces.
PETER CANNON: THUNDERBOLT OVERSIZED HARDCOVER - SIGNED EDITION
PETER CANNON: THUNDERBOLT OVERSIZED HARDCOVER
JAMES BOND: CASE FILES VOL. 1 HARDCOVER
ETERNALS #1 BLANK VARIANT SIGNED AND REMARKED BY KEN HAESER WITH A THANOS SKETCH
ETERNALS #1 1:50 VARIANT BY BOSSLOGIC!
ETERNALS #1 ART ADAMS VARIANT CGC GRADED DUAL PACK!
ORIGIN II #1 SIGNED BY STAN "THE MAN" LEE
---
NEW! 1. 02/10/2022 - SIMON SPURRIER
4. 01/31/2022 - TIM SEELEY & AARON CAMPBELL
5. 01/27/2022 - TYLER BURTON SMITH