JIM ZUB

SEND THIS TO A FRIEND!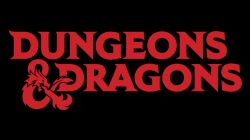 DF Interview: Jim Zub takes an adult swim through the waters of Dungeons & Dragons
By Byron Brewer
There is definitely a lot going on with writer Jim Zub right now. And while the spotlight is shining on his work at the House of Ideas, many other things are happening for the Champions scribe involving his long association with the Dungeons & Dragons franchise.
"The 8-year-old in me who started playing D&D when he was a kid and had his creative fire lit all those years ago is still amazed that all of this is happening," Zub said of the series of D&D-centric occurrences. "May these adventures never end."
DF wanted to do a little something different this go-round with the Zubmeister, so we began with our questions and then just opened it up to the enthusiastic comics creator. Here is our special Dungeons & Dragons interview with Jim Zub.
Dynamic Forces: Jim, I know you have had a long-standing relationship with the Dungeons & Dragons franchise. Remind us how that came about and some of your first gigs handling D&D.
Jim Zub: D&D ignited my creativity when I was eight years old and had a huge part in teaching me about storytelling and collaborating with others, skills I use every day when I'm writing comics and working with creative teams.
My "breakout" creator-owned comic was Skullkickers, a sword & sorcery action-comedy published by Image in 2010. Skullkickers was my love letter to D&D and Conan and started me on a path that would lead to working on both those franchises, a run of fantasy and magic comic writing work that continues to this day – Pathfinder, a Red Sonja one-shot, Munchkin, Samurai Jack, Figment, Conan-Red Sonja, Savage Sword of Conan, five connected miniseries for Dungeons & Dragons and two Rick and Morty VS Dungeons & Dragons miniseries, plus magic-centric plotlines for Avengers: No Road Home and a three-part story where the Champions went to Weirdworld.
DF: Good news! I understand IDW has reunited you with your Legends of Baldur's Gate artist, Max Dunbar, for an all-new adventure called D&D: Infernal Tides. Tell readers how it feels to be working with Max and all about Infernal Tides, a five-issue miniseries debuting in November.
Jim Zub: Yeah! Max and I first worked together in 2014 on the first D&D miniseries I wrote, Legends of Baldur's Gate. Since then, both of us have seen a lot of growth in our careers and worked on other amazing projects together but, no matter what else we work on, we keep feeling that pull to come back to D&D and build on what we did before. Finally, we're doing it with Infernal Tides and it's going to be awesome.
DF: How does your Tides mini connect with the coming adventure, Baldur's Gate: Descent into Avernus, out on Sept. 17th?
Jim Zub: Both the adventure and comic were developed in tandem. In late 2017, I went to the Wizards of the Coast office to consult on the book that would become Descent Into Avernus and I realized that the stuff we were coming up with would make for a really cool story our comic heroes could also embark on, so I started working with IDW to see about setting things up so the comic and the adventure could sync up.
The story we're telling in Infernal Tides isn't identical to the published adventure (we don't want to spoil all the big reveals in the game book) but uses a lot of the same material and has similar dramatic beats. Getting the chance to visualize some of the epic and crazy moments with one of my favorite fantasy artists and contribute to the surge happening right now in D&D is a pure joy.
DF: I know you have many Dungeons & Dragons-related projects ranging from consultation on the game to some wild party where your head was shaved, and you were painted like a grape to something called "Raised by Dragons." You're practically tied down to subdue your enthusiasm now, which is refreshing. I am gonna loosen these ropes, Jim, so … cut loose!
Jim Zub: The amount of D&D stuff I'm involved with right now is kind of insane, when I step back and look at it. At the recent D&D Live event I attended I was talking about five different D&D-related projects set to come out in 2019 and 2020. It's mind boggling.
So yeah, as I mentioned before, I consulted on Descent Into Avernus and am writing Infernal Tides, which are a tabletop game book and comic miniseries pairing that takes heroes into unexplored parts of Baldur's Gate and then on a quest to Avernus, the first plane of Hell. It's big, crazy epic fantasy and I can't wait for readers to see how it all plays out.
Then, we also announced a sequel to Rick and Morty VS Dungeons & Dragons called Rick and Morty VS Dungeons & Dragons II: Painscape. The unexpected mash-up that came out last year was a huge hit and ideas kept percolating in my brain long after we finished, so Troy Little and I are back for another go, bringing creatures and characters from D&D to Earth. Like the first mini, it's going to be utterly bonkers and weirdly heartfelt at the same time.
The gang at Wizards of the Coast were so happy with the response to Rick and Morty VS D&D that they went to Adult Swim and worked out a deal to create a game for it as well – Dungeons & Dragons VS Rick and Morty: A Tabletop Roleplaying Adventure gives you the chance to Rick-Roll your own game night with Rick as the Dungeon Master. It's an irreverent take on D&D that acts as a Starter Set for the game, but one that's been twisted by Rick Sanchez, including an annotated rulebook and introductory adventure. I contributed a bunch of different material to this box set, while developer Kate Welch and her intrepid team burned the midnight oil to take all the insane stuff we came up with and forge it into an actual playable adventure.
Last, and certainly not least, I've co-written a four-book series coming from Ten Speed Press called the Dungeons & Dragons Young Adventurer's Guides. These books are specifically built for people who have never tried a roleplaying game before, especially younger readers, and are curious about the ingredients that make up D&D. They're a creative toolkit filled with concepts and new artwork depicting the characters and creatures from the game. The first two of these guides – Monsters & Creatures and Warriors & Weapons, arrive in bookstores on July 16.
Earlier this month at the D&D Live event I had the chance to talk about all this stuff and also play live on stage with an all-star crew of gamers and actors. I was probably the least well known of anyone there, so I needed to up my game, and that came in the form of shaving my head and getting made up to look like Minsc, the legendary ranger I played in the session (and also write in the comics). It was an insane and magical time, one of the best weekends I've had in almost 20 years of attending conventions.
You can see the game session I played in online right here:
https://www.youtube.com/watch?v=JqLwCAt7Gbc
A couple weeks before D&D Live, I presented a TEDx speech called "Raised By Dragons" to a crowd of 800+ people. It was all about how Dungeons & Dragons and other roleplaying games changed my life and started me on this creative path. The video of that speech arrived online last week so now everyone can check it out:
https://www.youtube.com/watch?v=EVhnpZf2EVs
In addition to all that, I Dungeon Master a semi-regular game of D&D and record the sessions as part of a podcast called the Danger Dice Gang, where I'm taking my friends through some of the old first edition D&D modules I remember fondly from my youth. It's been a really fun thing to put together with some of my closest friends (many of who also work on comics). You can listen to new episodes weekly at: http://www.dangerdicegang.com
So, yeah! Lots and lots and lots of D&D stuff on my plate right now and I couldn't be happier.
DF: Whew! Jim, while you pour yourself some more mead, tell readers what other projects current and near-future have removed the fingerprints from your digits.
Jim Zub: It's a whirlwind right now, but in a good way.
Before we dive into D&D: Infernal Tides, Max Dunbar and I are wrapping up a miniseries called Stone Star for comiXology Originals. Stone Star is a space-fantasy action-adventure about a roving space station gladiatorial arena and its inhabitants, including Dail, a young scavenger who discovers one of the station's secrets and how it ties into his own past. It's big and bold and we're having a ton of fun with it.
I'm still writing Champions, the ongoing monthly adventures of Marvel's new generation of heroes and it's being drawn by Steven Cummings, the artist who worked with me on Wayward. Building new stories for these fresh faces and adding to the Marvel canon is something I try not to take for granted.
I'm co-writing Tony Stark: Iron Man with Dan Slott and it's being illustrated by the wonderful Valerio Schiti. Dan has incredible long-term plans for Tony and the rest of the crew at Stark Unlimited and it's been great jamming with him on the series.
I've written three upcoming issues of Savage Sword of Conan, a devious little story called Conan: The Gambler that I've had jangling around in my head for a while. Conan gets pulled into a high stakes gambling hall filled with danger and death, a place where the strength of his sword arm won't save him. I tried to honor the things I absolutely love about Conan while giving this its own spin and I'm excited for readers to see what Patch Zircher and I have put together for it.
Beyond that, a couple of other Marvel projects in development that should keep me busy into 2020. Lots to get done, but all of it is rocket fuel for my brain. Good times.
Dynamic Forces would like to thank Jim Zub for taking time out of his busy schedule to answer our questions for this special look at his close involvement in all things Dungeons & Dragons.
For more news and up-to-date announcements, join us here at Dynamic Forces, www.dynamicforces.com/htmlfiles/, "LIKE" us on Facebook, www.facebook.com/dynamicforcesinc, and follow us on Twitter, www.twitter.com/dynamicforces.
PATHFINDER VOL. 1: DARK WATERS RISING HC - SIGNED BY JIM ZUB
PATHFINDER VOL. 2: OF TOOTH AND CLAW HC
PATHFINDER VOL. 3: CITY OF SECRETS HARDCOVER
PATHFINDER VOL.2: OF TOOTH & CLAW TRADE PAPERBACK
PATHFINDER VOL. 3: CITY OF SECRETS TRADE PAPERBACK
RED SONJA: TRAVELS VOL. 2 TRADE PAPERBACK
---
NEW! 1. 12/05/2023 - JASON LOO
5. 11/08/2023 - OLIVIA CUARTERO-BRIGGS