SCOTT KOLINS

SEND THIS TO A FRIEND!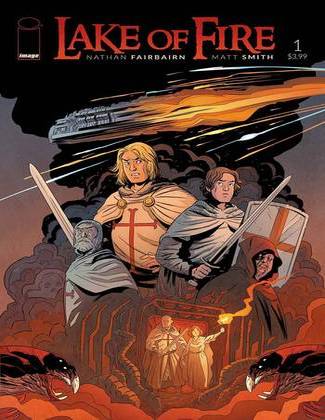 DF Interview: Scott Kolins talks Blue Beetle, a new rogue's gallery for the hero, and Rebirth
By Byron Brewer
It's Beetle-mania!
Blue Beetle returns to the DC Universe in a new series from writer Keith Giffen and artist Scott Kolins launching in September as part of the company's "Rebirth".
This is Jaime Reyes with his mentor Ted Kord, it was announced at WonderCon. That should bring smiles to many a fan's face.
Want to know more? So did we, so your DF correspondent sat down with artist Scott Kolins to get more of the 411.
Dynamic Forces: Scott, the Blue Beetle has a solid core of fans out there so this coming "Rebirth" return will be very welcome news. Are you a fan of the hero?
Scott Kolins: Absolutely a fan and my kids were the first ones to show me the modern Jaime design by Cully Hamner – that they love soo much. When Keith called to ask if I was interested, I was very excited to jump on board!
DF: If memory serves, Keith Giffen last wrote the Beetle in Threshold (which really never achieved the audience it should have, IMHO). Will this be that iteration of Jaime Reyes everyone has been waiting to see?
Scott Kolins: Yes, it's the same guy – though nobody needs a history class on whatever went on before. Anything you need to know will be in our books as you read them.
DF: Will Ted Kord be a part of this series?
Scott Kolins: You bet – we wouldn't have it any other way. It's going to be such a good time. I hit Keith with a sub-plot idea for Ted the other day and we both started cackling.
DF: What can you tell us about the storyline?
Scott Kolins: Hmmm, all the challenges will be new. There's a major event that's already started in Jaime's hometown – that changes everything, and it's up to Jaime to be the only hero he can be. It's gonna be a hell of a road. Keith figured out a whole different angle on the armor and the Beetle which fused with him. Something far different than we've seen before. It's very cool.
DF: Have you done any redesigns on the Beetle's costume? What about other designs for the new book?
Scott Kolins: I wouldn't call it a redesign – just tweaks. Cully did an amazing job redesigning Blue Beetle and I don't want to confuse anyone that this is somebody else. My tweaks are just to push the armor to feel more bug-like. It's still the really cool armor that can make all sorts of weapons and things – but I'm going to try to make it a bit more unique and identifiable as the bug armor and not Cyborg or some other techno guy. Plus I'm a huge Ditko fan and would like to push some Ditko-ness into his visuals, which includes a certain bug-like creepiness that hasn't been in the series (that I know of).
DF: Even with a familiar character, when an artist is working on establishing a new world (world building, if you will) and setting a tone for a book, there are a lot of variables. How are you doing that for Blue Beetle?
Scott Kolins: By starting fresh and looking at all my options. We've got a great opportunity here that I don't want to waste. I've had months of sketching time and time to let the back of my brain build ideas and themes that will hopefully build the best looking book I can. Uniqueness is always key with me. This book will look different from my other books before.
DF: The humor you and Giffen brought to the Larfleeze backup in Threshold was classic! Will Blue Beetle be played mostly for that style of humor, can you say?
Scott Kolins: There will be humor – as in any Giffen book, though that's not the first line Keith mentioned when talking about the book. There will be lots of creepy dark stuff and villains. Jaime will be probably the light amongst some dark – if that makes sense? Oh, and Ted will add plenty of light to the book too.
DF: Scott, one of the key refrains from DC's various "Rebirth" announcements thus far has been that DC wants to restore the idea of "legacy" to the DC Universe. Talk about your thoughts on "Rebirth" and the legacy of DC Comics (and of Blue Beetle, if appropriate), please.
Scott Kolins: Legacy is hugely important to DC and a very smart tack for Geoff Johns to direct at this time. While I am all for making new and challenging books, it is silly to throw away anything that will help us make better books for anyone to enjoy. And this opportunity is exactly about – making better books. Now I also take "Legacy" beyond keeping the best of the past. Legacy to me also means inventing – as our predecessors have done in the past. Barry Allen wasn't always the Flash. Can you imagine the stir it would cause if we were still using Jay Garrick all this time and DC announced "today" a new Flash and his name was Barry Allen and he has this slick new all-red costume without the Mercury helmet and no short boots – oh and we are redesigning his lightning bolt! Fans would be going nuts and pulling out their hair saying we are killing their favorite books. And yet we wouldn't be here today talking and reading these books without that immense change from Golden Age to Silver Age. Why can't we move forward today in that same vein? So my portion (so far) is to tweak Beetle's design "more-buggy" and to make some 14 new villains already and I'm making some more this week. Villains are so important to the story and I don't think that's something that the previous books exhausted. I really want to create an identifiable Rogues Gallery for Beetle like Batman, Superman or Flash. We've got some great ones I'm already so excited to draw.
Dynamic Forces would like to thank Scott Kolins for taking time out of his busy schedule to answer our questions. Blue Beetle #1 hits stores in September!
For more news and up-to-date announcements, join us here at Dynamic Forces, www.dynamicforces.com/htmlfiles/, "LIKE" us on Facebook, www.facebook.com/dynamicforcesinc, and follow us on Twitter, www.twitter.com/dynamicforces
THE FLASH: BLOOD WILL RUN TP - NEW EDITION Featuring art by Scott Kolins, more!
BLUE BEETLE #0 GOLD SIGNATURE SERIES - SIGNED BY ANTONY BEDARD!
BLUE BEETLE #0 SILVER SIGNATURE SERIES - SIGNED BY ANTONY BEDARD!
BLUE BEETLE #0 - SIGNED IN SCARAB BLUE BY ANTONY BEDARD!
JUSTICE LEAGUE: GENERATION LOST #11 - SIGNED BY CLIFF CHIANG
---
NEW! 1. 11/25/2020 - STEVE SKROCE
4. 11/16/2020 - RYAN O'SULLIVAN
5. 11/16/2020 - RYAN O'SULLIVAN