GAIL SIMONE

SEND THIS TO A FRIEND!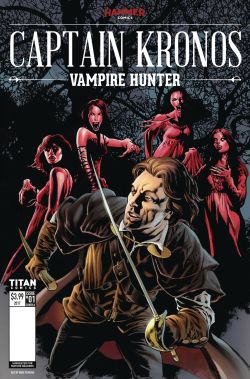 DF Interview: Gail Simone unleashes the thriller with a 'freaky' twist in Crosswind
By Byron Brewer
A slick and ruthless Chicago hitman. A smart but downtrodden Seattle housewife.
When an inexplicable event strikes these two random strangers, their bodies, souls and lives are switched to potentially deadly effect. It's Freaky Friday meets Goodfellas!
Fan-favorite creators Gail Simone and Cat Staggs make their stunning Image Comics debut with this mind-bending new ongoing series.
You got questions? We got questions! So DF sat down with one of our heroes, writer Gail Simone, to discuss Crosswind.
Dynamic Forces: Gail, you have been a lot of places in Comicdom, but I believe this is your debut work at Image Comics, if memory serves. How does it feel to be in this mythic indie realm?
Gail Simone: Fun. I love superheroes, but I'm also a comics fan, and things like the Vertigo explosion and the Image birth and rebirth were tremendously exciting to me as a reader. It's a huge draw for me to take the same kind of moonwalk on these weird landscapes. I love it. And Image has been spectacular with this book, they really believe in it and are throwing tremendous weight behind it.
DF: Tell us how this ongoing, Crosswind, came about – something you pitched? – and how it came to Image Comics.
Gail Simone: If I recall, Eric Stephenson of Image asked me if I would consider placing a book there. I had the idea for Crosswind and a few publishers got hold of it, and they ALL wanted the property. It's just a powerful, compelling idea, and once Cat Staggs added some preview images, it was just impossible to turn down.
DF: What can you tell us about the world you and artist Cat Staggs are creating here.
Gail Simone: It's an interesting dichotomy, in some ways, because it's part gritty crime story and part domestic family drama. Cat and I have done almost no paid assassinations, to my knowledge, but both of us are moms and wives, and that part turned out to have surprising potency in our story.
A respected Chicago hitman switches places with a downtrodden housewife for reasons they don't immediately understand. So it's school lunches and soccer practice on one end, made men and federal informers on the other. Only, the wrong person is in each world.
DF: Hitman? Housewife? Freaky Friday goin' on here! You got some 'splainin' ta do.
Gail Simone: Cason Bennett is our Chicago criminal, and he's got all the typical job frustration, it's just that his co-workers are all killers. And Juniper Blue is our science-fiction and mystery-loving housewife and stepmom. One person gets all the respect in the world, and the other, none at all…and we ask, why is that the case? Is that right? What is it about society that makes this happen?
And it's a thriller, it's not exactly polite.
DF: Gail, you always have a great moral subtext in all your stories (even Dynamite's Red Sonja stint). Will this cosmic swap, for lack of a better term, go toward subtle comment on perceived gender roles? The changes that are occurring – or hopefully occurring – in our "real world"?
Gail Simone: I think any time we genuinely see what someone else's life REALLY is, we have to learn some hard truths about our own. We want to believe the world is a meritocracy, but some people never even get the CHANCE to achieve or thrive, while others are born so far ahead in the game that we can't even see them in the distance. It's not exactly fair, or right, but it's the world we live in.
So of course, we tell a story about Cuban dinners and a dead body in the bathtub. I'm all for moral messages, but for god sakes, let's not make them boring.
DF: Tell us about your collaboration with Cat. I believe it is the artist's first Image work as well?
Gail Simone: Yeah, I asked her at a con, I had never seen her do anything really DARK, I just loved her work. So I approached her like, "Cat, I'm a big fan and I have this purely HIDEOUS book I'd like you to draw…"
Thank god, she said, "I'm in." It turns out, she loves crime stories as much as I do, but no one had yet asked her to draw one.
She's more than the artist, she's absolutely the co-creator partner-in-crime.
DF: Gail, what present or near-future gigs can you tell readers about?
Gail Simone: Most of my newer stuff can't yet be spoken about, but look for a return to superheroes AND another big creator-owned project very soon!
Dynamic Forces would like to thank Gail Simone for taking time out of her busy schedule to answer our questions. Crosswind #1 from Image Comics hits stores June 21st!
For more news and up-to-date announcements, join us here at Dynamic Forces, www.dynamicforces.com/htmlfiles/, "LIKE" us on Facebook, www.facebook.com/dynamicforcesinc, and follow us on Twitter, www.twitter.com/dynamicforces.
GAIL SIMONE'S RED SONJA 2016 WALL CALENDAR
BATGIRL #15 SIGNED BY GAIL SIMONE!
BATGIRL ANNUAL #1 SILVER SIGNATURE EDITION SIGNED BY GAIL SIMONE!
SWORDS OF SORROW #1 RARE J. SCOTT CAMPBELL "VIRGIN ART" - SIGNED BY J. SCOTT CAMPBELL Written by Gail Simone
SWORDS OF SORROW #1 RARE J. SCOTT CAMPBELL "BLACK & WHITE" - SIGNED BY J. SCOTT CAMPBELL Written by Gail Simone
SWORDS OF SORROW #1 RARE J. SCOTT CAMPBELL "ARTBOARD" - SIGNED BY J. SCOTT CAMPBELL Written by Gail Simone
SWORDS OF SORROW J. SCOTT CAMPBELL FINE ART LITHOGRAPH - SIGNED BY J. SCOTT CAMPBELL Written by Gail Simone
SENSATION COMICS FEATURING WONDER WOMAN #1 CGC GRADED 9.8! Written by Gail Simone
SWORDS OF SORROW: THE COMPLETE SAGA TRADE PAPERBACK
RED SONJA VOL. 1: QUEEN OF PLAGUES TPB Written by Gail Simone
---
NEW! 1. 01/21/2021 - RORY MCCONVILLE
5. 01/07/2021 - DARICK ROBERTSON