MICHAEL USLAN

SEND THIS TO A FRIEND!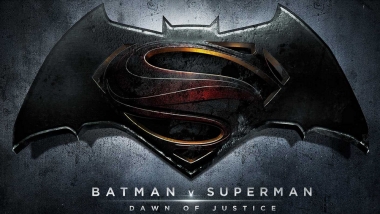 DF Interview: Michael Uslan, Batman v Superman EP, talks about the new film as well as Justice League, Keaton v Affleck, Wonder Woman … and Lego Batman!
By Byron Brewer
With 45 percent of schools off Monday, it was like another holiday for Warner Bros' Batman v Superman: Dawn of Justice, which racked up the best Monday in March with $15.05 million, only a 55 percent drop from Sunday's $33.79M.
Through four days, BvS counts $181.06M at the domestic box office after hitting opening-weekend records for Easter, March, pre-summer as well as Ben Affleck, Henry Cavill and director Zack Snyder. That four-day run ranks eighth behind The Dark Knight's $182.9M and ahead of The Dark Knight Rises' $180.3M.
It means a lot to fans who read jeering reports from film critics. It means even more to Michael Uslan, an avid comic book writer who has also been the originator and Executive Producer of the entire Batman movie franchise since 1989. The title of his auto-biography says it all: "The Boy Who Loved Batman."
To learn more about Cowled Crusader, his World's Finest compadre/movie nemesis from Krypton, and other things Hollywood, DF questioned the BvS EP.
Dynamic Forces: Michael, you have been the originator and Executive Producer of the entire Batman movie franchise since 1989. While there are references to Batman v Superman: Dawn of Justice (on which you also serve as EP) as a sequel to Man of Steel, tell us your perspective on this new Warner Bros release and what it means to Batman specifically a film franchise.
Michael Uslan: It's the starting point for a new franchise: the Justice League.
DF: How exciting is it that this film is really being looked at as a gateway to a new shared universe for a DC Cinematic Universe?
Michael Uslan: There's already a fast-growing DC shared universe on television and in animation and in video games, so it was only natural it would happen in film as well.
DF: Will you be associated with the coming Justice League movie?
Michael Uslan: Yes.
DF: If memory serves, there was an outcry of fans (at least on social media) when actor Ben Affleck was chosen for the role of the Dark Knight. Since you have long been associated with the Batman film franchise, how does Affleck rank in your opinion as the Caped Crusader and do you have a favorite Batman actor?
Michael Uslan: We went through the same sort of initial fan outcry with Michael Keaton back in 1988, with Heath Ledger when he was announced as the actor to play the Joker, and then again with Ben Affleck. The biggest uproar, by far, was Michael Keaton. And that was in an era before real computer Internet fan connections, cell phones, and comic cons in seemingly every city and country.
But you are asking me the wrong question. The correct question is, "Who is your favorite Bruce Wayne?" There's not that great a deal of difference between the ["Batmen'], but every portrayal of Bruce Wayne is totally, totally different.
DF: There are still many who have not seen BvS and so we will have no spoilers here, but if possible could you tell us your favorite scene thus far in a general non-spoilery manner?
Michael Uslan: The introduction of Wonder Woman!
Perhaps something that has been released in the form of a trailer?
For two of the best trailers you will ever see, look at this week's release of the first two trailers for The Lego Batman Movie!
DF: Not counting BvS, as a Batman fan yourself [Note: Again, check out the autobiography title], what has been in your estimation the quintessential Batman movie thus far, and why?
Michael Uslan: Our first Batman movie in 1989 was revolutionary. There had never been a darkened serious portrayal of the comic book superhero like this. It impacted not simply the box office but the world culture itself. It paved the way for the modern-day branded franchise blockbuster comic book movie and how the characters are developed and portrayed. It built a world that has been emulated by or has influenced virtually every genre picture since. The bestBatman movie ever made was the Dark Knight trilogy, which I believe cannot be looked at as three separate movies but rather as one movie in three acts. In these two cases, all the credit and accolades should go to Tim Burton and Anton first for the 1989 Batman movie, and to Christopher Nolan for the Dark Knighttrilogy, which elevated the comic book movie permanently.
DF: This interview is kind of been heavy on the Dark Knight. Any words from you about Superman as a comic character and/or film franchise?
Michael Uslan: While I knew Kirk Allyn and met Christopher Reeve, for my generation our Superman was George Reeves.
DF: Michael, are there any other projects current or near-future you'd like to mention?
Michael Uslan: Coming soon: Thunder Agents! And pretty soon ... Doc Savage!
Dynamic Forces would like to thank Michael Uslan for taking time out of his busy schedule to answer our questions. Batman v Superman: Dawn of Justice is in theatres worldwide now!
For more news and up-to-date announcements, join us here at Dynamic Forces,www.dynamicforces.com/htmlfiles/, "LIKE" us on Facebook, www.facebook.com/dynamicforcesinc, and follow us on Twitter, www.twitter.com/dynamicforces
BATMAN SUPERMAN #13 BATMAN 75 VARIANT SIGNED BY GREG PAK!
BATMAN SUPERMAN #13 FIRST PRINTING SIGNED BY GREG PAK!
BATMAN SUPERMAN #12 BOMBSHELLS VARIANT SIGNED BY GREG PAK!
BATMAN SUPERMAN #12 SIGNED BY GREG PAK!
BATMAN SUPERMAN #12 BOMBSHELLS VARIANT CGC GRADED 9.8!
BATMAN SUPERMAN #3.1 DOOMSDAY CGC GRADED 9.8!
JUSTICE, INC. #5 (OF 6) RARE ALEX ROSS "VIRGIN ART" EDITION written by Michael Uslan
JUSTICE, INC. #6 (OF 6) RARE ALEX ROSS "VIRGIN ART" EDITION written by Michael Uslan
THE SHADOW/GREEN HORNET: DARK NIGHTS #1 (OF 5) EXCLUSIVE SUBSCRIPTION VARIANT written by Michael Uslan
THE SHADOW/GREEN HORNET: DARK NIGHTS #2 (OF 5) EXCLUSIVE SUBSCRIPTION VARIANT COVER written by Michael Uslan
THE SHADOW/GREEN HORNET: DARK NIGHTS #4 (OF 5) EXCLUSIVE SUBSCRIPTION VARIANT COVER written by Michael Uslan
THE SHADOW/GREEN HORNET: DARK NIGHTS #5 (OF 5) EXCLUSIVE SUBSCRIPTION VARIANT written by Michael Uslan
JUSTICE, INC. VOL. 1 TRADE PAPERBACK written by Michael Uslan
---
NEW! 1. 11/25/2020 - STEVE SKROCE
4. 11/16/2020 - RYAN O'SULLIVAN
5. 11/16/2020 - RYAN O'SULLIVAN