KARI WAHLGREN

SEND THIS TO A FRIEND!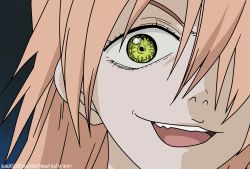 DF Interview: Kari Wahlgren gives voice to your favorite toons
By Byron Brewer
With animation such a big part (and we mean BIG!) of the 2018 box office, voice actors are finding new popularity and are no longer simply unsung heroes of entertainment. One of the best is actress Kari Wahlgren.
You probably know many of Kari's alter egos from the toon world – and others! DF thought it would bring you some news on the woman herself – Kari Wahlgren.
Dynamic Forces: Kari, tell readers about some of the newest animated characters to whom you have lent a voice.
Kari Wahlgren: One of the most exciting new roles is coming up on the Carmen Sandiego Netflix series this month. I'm playing Sheena aka "Tigress", who has a big problem with Carmen and isn't afraid to play dirty to get what she wants! The writing and animation are really cool, so we're all excited about the cartoon.
DF: What about new episodes of toons with established characters you have voiced in the past and are now returning?
Kari Wahlgren: I'm playing Ripley, Harper and Madge in the Trolls: The Beat Goes On series on Netflix. I'm also continuing to play Shannon in Cartoon Network's OK KO Let's Be Heroes and various roles on Doc McStuffins and Vampirina for Disney.
DF: Which among the newbies have you found most challenging and why? Enjoyable and why?
Kari Wahlgren: I actually have a couple of roles that I'm really enjoying and super excited about, but I can't talk about them yet!
DF: What has been the voice acting role that has brought you the most notoriety, would you say?
Kari Wahlgren: Haruko from FLCL is still one of my most well-known roles. I couldn't believe the good response to the sequels last year on Adult Swim. To come back and play that character again after so many years was surreal and wonderful.
DF: A little flashback: Tell us about your training and career in acting, and how this eventually led to voice acting.
Kari Wahlgren: I grew up singing and acting, and I majored in theater in college. I did professional theater and radio and commercials before moving to Los Angeles...all of that really helped with my voiceover career.
DF: And spinning off the above, what are the major differences (besides the obvious, of course; we're thinking mental prep, etc., here) in voice acting vs. acting on stage or on screen?
Kari Wahlgren: Obviously, you can't rely on your face and body to tell the story in voiceover…it all has to be communicated through the voice. We don't have to memorize our scripts in VO. And I find that there's a lot of improv and room for creative interpretation in voiceover. I may hear a line in my head three different ways, and I can usually do three different takes in the studio. Onstage or on-camera, you have to pick one creative choice and you may or may not get to go back and do it again differently.
DF: Is there an on-camera role you would love to have, if the offer came your way?
Kari Wahlgren: I'd love to do a sci-fi show. That's definitely on my bucket list.
DF: Kari, what current or near-future projects are in the works that you can tell us about?
Kari Wahlgren: I'm just about to be able to announce a couple of really exciting new projects! As soon as I can talk about them, I'll post it on social media. You can follow me on Twitter @KariWahlgren or Instagram @kariwahlgren. I always enjoy hearing from the fans!
Dynamic Forces would like to thank Kari Wahlgren for taking time out of her busy schedule to answer our questions.
For more news and up-to-date announcements, join us here at Dynamic Forces, www.dynamicforces.com/htmlfiles/, "LIKE" us on Facebook, www.facebook.com/dynamicforcesinc, and follow us on Twitter, www.twitter.com/dynamicforces.
---
NEW! 1. 11/25/2020 - STEVE SKROCE
4. 11/16/2020 - RYAN O'SULLIVAN
5. 11/16/2020 - RYAN O'SULLIVAN