BENJAMIN PERCY

SEND THIS TO A FRIEND!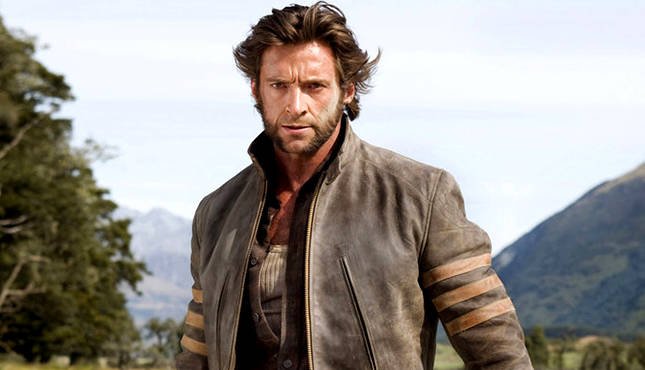 DF Interview: Benjamin Percy unleashes The Best There Is in a new solo series: 'Wolverine'!
By Byron Brewer
The best is back!
Wolverine has been through a lot. He's been a loner. He's been a killer. He's been a hero. He's been an Avenger. He's been to hell and back. Now, as the nation of Krakoa brings together all Mutantkind, he can finally be... happy? With his family all together and safe, Wolverine has everything he ever wanted... and everything to lose.
Writer Benjamin Percy (X-Force, Wolverine: The Long Night) and legendary artist Adam Kubert (X-Men, Avengers) bring the best there is to his new home! Plus: The return of Omega Red!
Marvel maniacs that we are, DF popped one its claws and held it up to a certain writer's throat, and behold: scribe Benjamin Percy was happy to talk to us about all things Wolverine. SNIKT! (oops)
Dynamic Forces: Ben, a lot is currently going on with the X-Men and here you are handling the most popular manic mutant of all. How does that feel, all at once?
Benjamin Percy: It would be a dream come true to write Wolverine or X-Force at any point in history—but right now? During the new dawn? I don't think I'm being hyperbolic when I say that we're at a monumental juncture in X-Men history. So I'm lucky and grateful as hell to be part of this…
But at the same time, getting the call to write Wolverine feels like the best sort of inevitability. Not just because I love Logan—he's always been my favorite character in comics—and not just because I bear a certain resemblance to him (as a grumpy, stocky, smelly, hairy, whiskey-swilling loner of the frozen north). But I've also spent a good chunk of 2017 and 2018 writing two, ten-episode seasons of the podcast series, Wolverine: The Long Night (along with the tie-in comic) and Wolverine: The Lost Trail.
I've been in the danger room for a long time, in other words.
And now it's time to pop the claws and go wild.
DF: For those who may have left the X-books and just recently returned, or for new readers that have seen the films but may be new to Marvel's comic universe, take a moment here please and capsulize (I know) what has been going on with Logan in recent days that brings him to how readers meet him in Wolverine #1.
Benjamin Percy: This is why you should be excited about Wolverine #1. It is massively oversized. There are two stories in it, and each is thirty pages long. We're going all out on action, mystery, emotional development. You're going to gorge on what will feel like a graphic novel worth of entertainment. One story is drawn by Adam Kubert, and the other by Viktor Bogdanovic, and they're going to make your eyeballs melt with their greatness. The first is a crime saga, and the second is more horror-tinged—and this will ready you for the tonal variety of the series to come. Both stories are a launch point for major threats facing Logan (and the mutants more generally).
You can read Wolverine on its own and be perfectly happy. Or you can read Wolverine alongside X-Force and you'll get an even deeper and more thorough understanding of what's happening with the character. Or you can read Wolverine, X-Force, X-Men, and any of the other Dawn of X titles and get an ultra-dimensional view. But I respect that readers only have so much time and money, so I want them to be able to pick up any one series of mine and still feel satisfied and totally clear on what's going down.
DF: Give us your take on Wolverine. Do you have any favorite Wolvie writers/artists/runs? Which iteration is the inspiration for this new series?
Benjamin Percy: Chris Claremont, Frank Miller, Barry Windsor-Smith, Larry Hama, Greg Rucka, Jason Aaron, Adam Kubert—and and and…I've been reading Wolverine for a long time, and I'm deeply aware of and respectful of his legacy. But there is no iteration that is the inspiration for this series. They all feed into what I'm doing—as a foundation—but I have zero interest in being the writerly equivalent of a cover band. The new dawn of X-Men is not about nostalgia or re-playing the greatest hits. We're blazing new trails here, and I think that's why House of X and Powers of X—and the launch of the first and now the second wave titles—have generated so much excitement.
If you've listened to the two seasons of the podcast series I wrote for Marvel, then you've already witnessed my take on Wolverine at his worst. The first season was the Alaskan equivalent of Unforgiven: a man with a history of violence who had escaped society, escaped to the ends of the Earth, but his want for atonement means that he can't help but be drawn back into the fray. In Season 2, you saw him more on a journey toward empathy.
In a way, you could say that the work I'm doing on Wolverine now is an extension of that. Not in terms of continuity, but rather his character arc. In Wolverine #1, Logan has never been in a better place. He has a home. He's surrounded by his family (and by family I don't just mean Daken and Laura, but also the Summers and his father-figure of Xavier and the larger community of mutants on Krakoa). He has a clear purpose, and though he doesn't believe fully in the great experiment of Xavier's dream, he's more optimistic than we've ever seen him. He'd never use the word himself, but could he possibly be…happy?
The real question is, can this last?
And the answer is…
<sinister laughter>.
DF: What can you tell us about the world you and artists Viktor Bogdanovic and legendary Adam Kubert are building for Logan? Does it link up to Krakoa and the rest of Homo Superior, or does this book feature isolated tales like the first volume by Chris Claremont did?
Benjamin Percy: In January of 2019, all the X writers headed out to New York for our first summit. Hickman had built a garden, and he wanted to know what we were going to grow in it. The intense, intimate collaboration has continued ever since. We've had a second summit. We have a third planned. And we're on Slack or texting or emailing or calling every day. We're telling our own individual stories, but we're also telling one big story. Even when storylines seem to wander away from Krakoa—as in New Mutants—the implications of that narrative will boomerang back.
So my answer is yes and no. Wolverine is very much a part of the fabric of Krakoa—and the larger superstructure of the dawn of X—but there will also be isolated stories…and eventually he may go his own way…yet the narrative will always be connected to and impacted by that original Krakoan garden from which this new dawn sprung.
DF: What is the general storyline going forward in Wolverine?
Benjamin Percy: The Flower Cartel is a crime saga storyline that introduces pollen, the hottest drug on the streets, a black market version of the medicinal petals the mutants are providing treaty nations. So Wolverine is the savage detective on the case. Beware the pale girl….
Another storyline concerns Omega Red, who appears on Krakoa one day, stumbling breathlessly through the gate, covered in blood. "I understand," he growls, "that you're offering amnesty." A menacing, twist-and-turn horror/mystery follows. I guarantee the end will make your jaw drop as it opens up a whole treasure chest of horrors and threats to come. There will be blood…
And then you're eventually going to get introduced to an organization known as The Legacy House.
Oh, and then there's an epic event we'll unleash titled The ____ _______ ___ Wolverine. But I can't tell you anything about that. Or ___, ____, or _____. Stay tuned. You're in for it.
DF: Even though a part of the X-Men, even among the Avengers, Logan seemed a loner. Can you tell us of any recurring fellow X-Men or perhaps new characters that will be featured in these pages as we crack that first issue open in February?
Benjamin Percy: He's a loner…who's constantly and reluctantly dragged into team scenarios…and sometimes he walks away better for it.
In our Wolverine solo series, he'll team up on occasion with some of his fellow X-Men (like Magneto and Kid Omega)—and on other occasions, he'll brawl alongside (or up against) characters from the larger Marvel universe (like _____ and ______).
We want to draw from that existing well, because it's a rich one, but we also want to create our own characters. For instance you'll soon meet Jeff Bannister, a CIA agent who's a mix of Felix Leiter, Lebowski, and Chief Hopper. And the Pale Girl, who is an enforcer for the Flower Cartel and bears some resemblance to the Anton Chigurh in No Country for Old Men.
DF: Back to two talented gentlemen: Talk about the art on this book of Viktor Bogdanovic and Adam Kubert.
Benjamin Percy: I'm a lucky dude. They're both incredible artists and fun, generous, smart collaborators.
Viktor is drawing a story that has elements of horror to it. I know this is hard to believe, but Omega Red is just the beginning of the darkness that awaits Logan. And Viktor has done an amazing job bringing the shadows to life. This story has so many trapdoors in it, and he perfectly stages the action and mystery of it all.
Adam belongs on the Mt. Rushmore of Wolverine artists. He's brilliant at brutal, seismic action—of course—but he's also exceptional with emotion. We're leaning into both. The storyline he's drawing—about the Flower Cartel—is a crime saga. And it has moments in it that will race your pulse and others that will break your heart. Prepare to invest in a new aortic valve by the time you finish.
DF: Ben, we know now what's going on and what will be going on with Wolverine. How about you? What Percy projects can you tell readers about?
Benjamin Percy: I like to keep busy.
I just put the final touches on my next novel—The Ninth Metal—which releases in 2021 with Houghton Mifflin, and now I'm cranking away at its sequel.
I've written several screenplays with my buddy—James Ponsoldt, the filmmaker—and we're hoping to shoot one of them this summer.
I've got two other comics series releasing in 2020 with UpshotNow/AWA Studios, the new comics publisher created by Axel Alonso and Bill Jemas. Year Zero (with art by Ramon Rosanas) releases in April, and it's a global perspective on the zombie apocalypse (with stories in Tokyo, Mexico City, Kabul, a Polar research station, and suburban America). And I'm teamed up with my buddy—artist Brent Schoonover—on a crime series called Devil's Highway (which drops this summer) and has a True Detective/Seven vibe (the FBI currently believes there are a dozen serial killers working as truckers, and we're exploring that underworld). Really excited about both of these.
And I'm also working on a top-secret Marvel project, but if I told you about it, this interview would self-destruct.
Before this interview self-destructs, Dynamic Forces would like to thank Benjamin Percy for taking time out of his busy schedule to answer our questions. Wolverine #1 from Marvel Comics hits stores on February 19th!
For more news and up-to-date announcements, join us here at Dynamic Forces, www.dynamicforces.com/htmlfiles/, "LIKE" us on Facebook, www.facebook.com/dynamicforcesinc, and follow us on Twitter, www.twitter.com/dynamicforces.
WOLVERINE #1 SIGNED BY BENJAMIN PERCY
WOLVERINE #1 SIGNED BY ADAM KUBERT
X-FORCE #1 SIGNED BY BENJAMIN PERCY
JAMES BOND IN "REFLECTIONS OF DEATH" OGN HARDCOVER - SIGNED BY BEN PERCY
JAMES BOND: BLACK BOX HARDCOVER
GREEN ARROW REBIRTH #1 CGC GRADED!
WOLVERINE BY CLAREMONT & MILLER SPECIAL VARIANT EDITION BY ALAN DAVIS
WOLVERINE: CLAREMONT & MILLER #1 FASCIMILE EDITION SIGNED BY FRANK MILLER
WOLVERINE BY CLAREMONT AND MILLER #1 SPECIAL EDITION EXCLUSIVE VARIANT COVER BY ALAN DAVIS SIGNED BY FRANK MILLER
WOLVERINE #1 SPECIAL EDITION ELITE GOLD SIGNATURE SERIES SIGNED BY CHRIS CLAREMONT
WOLVERINE #1 MIDTOWN COMICS EXCLUSIVE VARIANT COVER SIGNED BY JOE JUSKO
WOLVERINE: DEATH OF WOLVERINE #1 DF EXCLUSIVE COVER SIGNED BY LEGENDARY WOLVERINE CHARACTER DESIGN ARTIST JOHN ROMITA SR!
WOLVERINE AND THE X-MEN #1 & 2 DELUXE COMBO PACKAGE SIGNED BY LIVING LEGEND, MARVEL'S GREATEST ART DIRECTOR AND WOLVERINE COSTUME DESIGNER JOHN ROMITA SR!
WOLVERINE IN FLESH #1 SECOND PRINTING VARIANT SIGNED IN BLOOD RED BY TIM SEELEY!
---
NEW! 1. 11/23/2020 - CHUCK BROWN
3. 11/16/2020 - RYAN O'SULLIVAN
4. 11/16/2020 - RYAN O'SULLIVAN