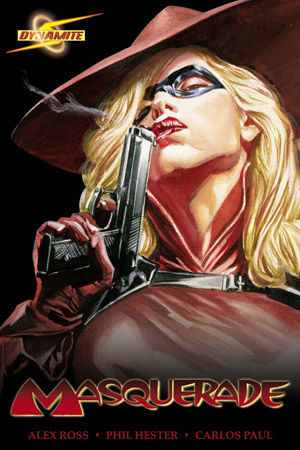 ISBN-10: 160690065X
ISBN-13: 9781606900659
Rating: Teen +
Cover: ALEX ROSS
Writer: ALEX ROSS, Phil Hester
Penciller: Carlos Paul
Colorist: Debora Carita
Genre: Superhero
Awards: n/a
Publication Date: OCTOBER, 2009
Format: Trade Paperback
Diamond Order Code:
Retailer Incentive: TBD
Page Count: 112+
Dimensions: Approx. 10.1875Hx 6.625H
The Project Superpowers expansion continues as Dynamite, ALEX ROSS, Phil Hester and Carlos Paul present Masquerade!
Exploring the origins of the beautiful and mysterious Masquerade, writer Phil Hester opens ...