BATGIRL #50 - SIGNED BY ARTIST RICK LEONARDI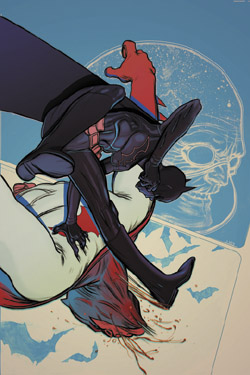 PRICE:


$19.99
A fantastic extra-sized 50th issue featuring the fracas everyone's been waiting for! For months Batgirl's feelings of resentment toward Batman have risen from simmer to boil. Now fueled by the emotion-charging drug Soul Batgirl explodes in a fury of fists and feet. That's right: It's Batgirl versus Batman - the knockdown drag-out battle you thought you'd never see!

Each Signed copy is numbered sealed with a DF Holo-Foil Sticker and includes a numbered certificate of authenticity!