FABLES: LEGENDS IN EXILE TPB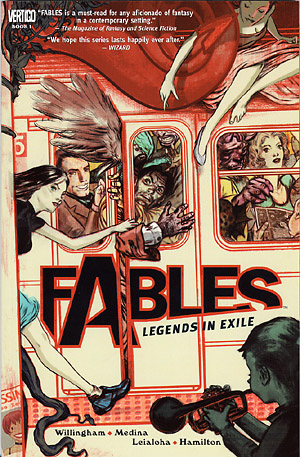 PRICE:


$7.96 MSRP: $9.95 YOU SAVE 20%
This week, the first collection of the red-hot Vertigo series Fables - 20% OFF the cover price!
Legends in Exile collects the first 5-issue story-arc (and impossible to get back-issues) of the Vertigo series written by Bill Willingham and featuring art by Lan Medina, Steve Leialoha and Craig Hamilton! Plus, an extra prose piece by Willingham is included in this TPB! Highly Recommended!
Note: Please allow at least two weeks for processing (not including delivery time) from time of order.