MISS FURY #9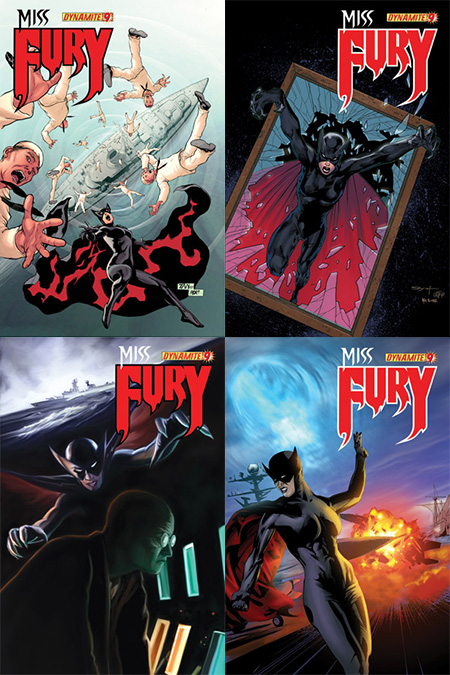 PRICE:
$3.99
Rating: Teen +
Fans - each cover has its own UPC so you and your retailers can order the special cover of your choice!
MAIN COVER - Billy Tan COVER
UPC: 725130203984 09011
ARDIAN SYAF VARIANT COVER
UPC: 725130203984 09021
COLTON WORLEY VARIANT COVER
UPC: 725130203984 09031
DENNIS CALERO VARIANT COVER
UPC: 725130203984 09041
Writer: Rob Williams
Art: Marcio Abreu
Genre: Super-Hero, Adventure
Publication Date: Dec 2013
Format: Comic Book
Page Count: 32 pages
ON SALE DATE: December 18
UPC: 725130203984 09051
UPC: 725130203984 09061
UPC: 725130203984 09071
PHILADELPHIA 1 of 2. With Miss Fury now working undercover as The Pharaoh of Time's chief assassin, she is sent to a Philadelphia shipyard to murder a nuclear physicist who could become a time travel threat. But that physicist is working on The Philadelphia Experiment! In the battle that follows, Miss Fury and the crew of the USS Eldridge find themselves thrown through time... into a naval battle unlike any seen before. Can Miss Fury save the scientific mind that could finally end the time war?