STAR WARS: THE HIGH REPUBLIC #1 SECOND PRINTING CGC GRADED - FEATURED ITEM!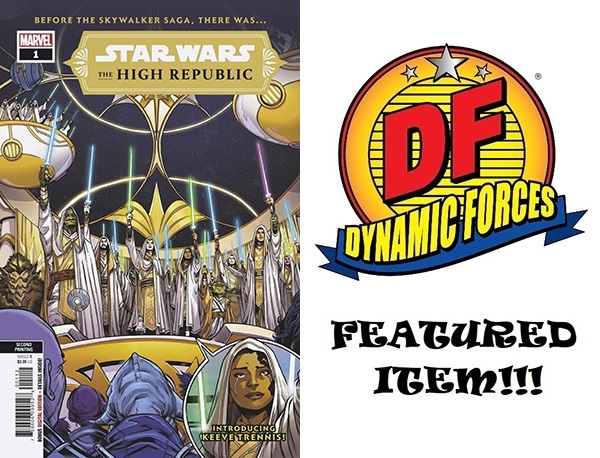 PRICE:


$43.00 MSRP: $89.99 YOU SAVE 52%
Offered at the dynamic price of $43.00 for a limited time!!! Returns to regular MSRP of $89.99 after December 25th!!!!! WE TRIED TO WARN YOU!!! ALREADY GONE BACK TO PRESS FOR A SECOND PRINTING!!! DON'T MISS OUT!!! FIRST APPEARANCE ALERT!!! BEFORE THE SKYWALKER SAGA! THE GOLDEN AGE OF THE JEDI! A new era of Star Wars storytelling begins. It is centuries before the SKYWALKER SAGA. The JEDI are at their height, protecting the galaxy as REPUBLIC pioneers push out into new territories. As the Frontier prepares for the dedication of majestic STARLIGHT BEACON, PADAWAN KEEVE TRENNIS faces the ultimate choice - will she complete her Jedi Trials or rescue the innocent from disaster? New Jedi! New ships! New evils to fight!