MAESTRO: WAR AND PAX #1 SIGNED BY PETER DAVID - HOT PICK!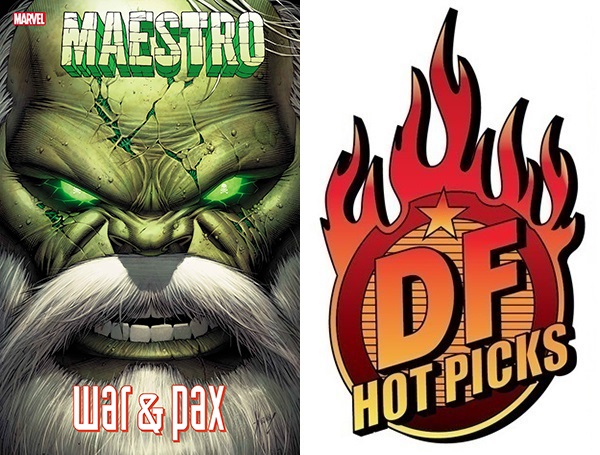 PRICE:


$12.99 MSRP: $39.99 YOU SAVE 67%
Offered at the dynamic price of $12.99 for a limited time!!! Returns to regular MSRP of $39.99 after October 31st!!!!! The man once known as the Hulk now answers only to THE MAESTRO! After deposing Dystopia's ancient ruler, the Maestro will now set his sights even higher. With unbridled ambitions, Maestro decides it's time for the entire planet Earth to recognize him as their one true god! But the Maestro will soon find out that he isn't the only immortal left...and if he wants to truly dominate the planet, he'll have to face the most powerful beings in creation! ALLOCATIONS MAY OCCUR!