VAMPIRELLA GICLEE BY DAVE STEVENS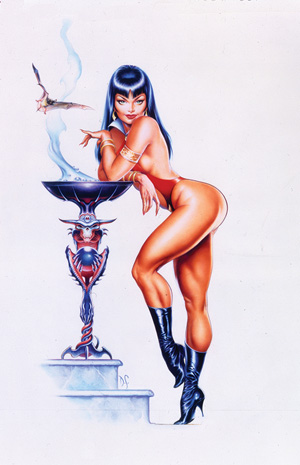 PRICE:
$699.99
Rating: Teen +
Art: Dave Stevens
Genre: High-End Art Print
Publication Date: January 2019
UPC: 725130273611
ON SALE DATE: January 2019
Giclees are highest-end reproductions that capture every detail of the original humanly, mechanically, or technically possible. The resulting print has no perceptible dot pattern, an endless array of richly-saturated color, and every nuance of the original image. The latest inks offer a 70-year light-fastness and UV-resistance under museum archival conditions. Beyond this description, a Giclee print simply must be seen to be fully appreciated. Printed on canvas, stretched, then framed, these high-end Canvas Giclees are the ultimate tribute to this famous moment in comic book history! There are less than a handful of these being made, so hurry now!