ELVIRA BAM! BOX LIMITED EDITION PROMO CARD - SIGNED EDITION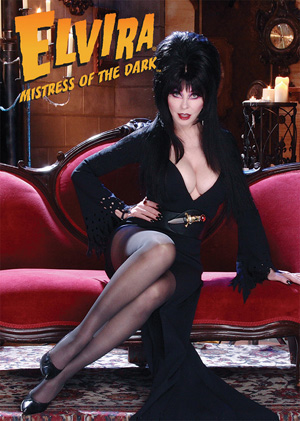 PRICE:


$75.00
Rating: Teen +
Art: Elvira Photograph
Genre: Horror
Publication Date: October 2018
UPC: 725130273598
ON SALE DATE: 10/24/18
Signed by Elvira herself!! Special trading card featuring actress-writer Cassandra Peterson, Elvira, Mistress of the Dark who has carved out a niche in popular American culture that is sure to endure for decades to come. She has appeared in National ad campaigns for Pepsi and Coors, recorded five music CDs, written four books and licensed over Four Hundred products including pinball machines, action figures, guitars, three comic book series, a beer, wine, soda pop, perfume, slot machines and the best-selling female costume of all time.