STAR WARS SPECIAL C-3PO #1 BLANK VARIANT WITH A COLOR C-3PO SKETCH BY KEN HAESER!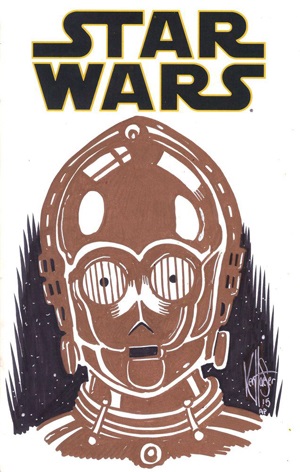 PRICE:
$119.77
EVENT PRICED FOR A LIMITED TIME IN HONOR OF 39 YEARS OF Star Wars! This May, Star Wars turns 39 and we're celebrating early with a round a specially limited items for a very limited time! FINAL SKETCH ART MAY VARY.
Product Update: This item has been rescheduled for a 2016 release.