THE ORIGINAL ENCYCLOPEDIA OF COMIC BOOK HEROES VOLUME 1: BATMAN HARDCOVER - SIGNED BY COVER ARTIST NEAL ADAMS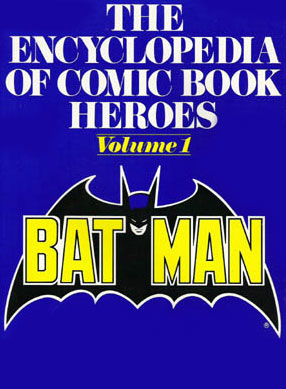 PRICE:
$149.99
Everything you ever wanted to know about DC's Dark Knight - and so

much more - can be found in this amazing volume, brought back into print for

the first time in 30 years!

Originally published in 1976, this exhaustive volume - the first in

a series - includes every piece of information you could want to know about

Batman, his allies and enemies, weapons in his war on crime, and his

adventures across the decades!

Each signed copy is sealed in an archival bag and board and features a numbered certificate of authenticity!

ADVANCE-SOLICITED, SHIPPING IN JUNE!