GUY GARDNER: COLLATERAL DAMAGE #1 - SIGNED BY WRITER/ARTIST HOWARD CHAYKIN!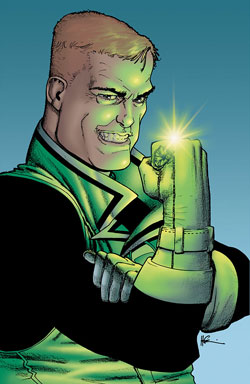 PRICE:


$19.99
On the fringes of the Rann-Thanagar War, G'Nort of the Green Lantern Corps gets the opportunity to find an arbiter to broker a peace deal! Who does he find to be a neutral arbiter? None other than Guy Gardner!
Wait...Guy? Peace? Neutral? Each issue is hand numbered, features a DF Certificate of Authenticity and is sealed with a DF Holo-Foil Sticker!