SUPERMAN CONFIDENTIAL #1 - SIGNED BY "TERRIFIC" SUPER ARTIST TIM SALE!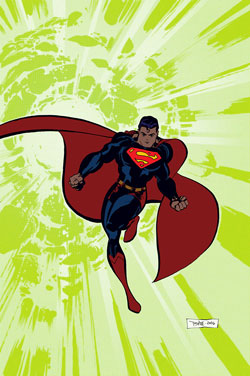 PRICE:


$19.99
Don't miss this first arc in a brand-new Superman ongoing series, brought to you by the award-winning team of writer Darwyn Cooke (DC: The New Frontier) and Tim Sale (Superman: For All Seasons, Batman: Dark Victory)! Superman Confidential tells stories from key moments in the history of Superman. First up... the secrets of Kryptonite! Witness Superman's first encounter with the radioactive chunks of his home planet and learn how it changed and shaped his life.
Each issue is hand numbered, features a DF Certificate of Authenticity and is sealed with a DF Holo-Foil Sticker!
Product Update: This item is canceled.