YOUNG AVENGERS SPECIAL #1 - SIGNED BY ALLAN HEINBERG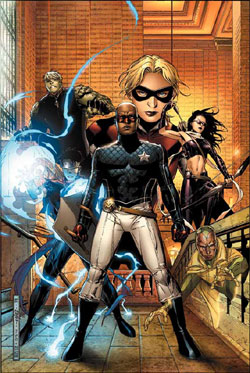 PRICE:


$19.99
Discover the secret history of the Young Avengers when Jessica Jones and Kat Farrell investigate the kids' origins for a special issue of THE PULSE. Who were they and what were their lives like before they met Iron Lad? And what is the future of the team without him? Find out in the YOUNG Avengers SPECIAL #1.

OC writer/producer Alllan Heinberg is on hand to sign this brand-new #1 issue exclusively for DF! Each signed edition will also be numbered and sealed with a certificate of authenticity.