FALLEN ANGEL #20 - SIGNED BY WRITER/CREATOR PETER DAVID!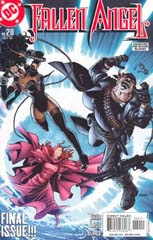 PRICE:
$19.99
Peter David's Fallen Angel series reaches a milestone both with issue #20 and his first signing of the series for DF best of all it's priced to read!

Each copy is sealed (archival bag and board) and features a numbered certificate of authenticity!