BATMAN/SCARECROW: YEAR ONE #1 - SIGNED BY ARTIST SEAN MURPHY!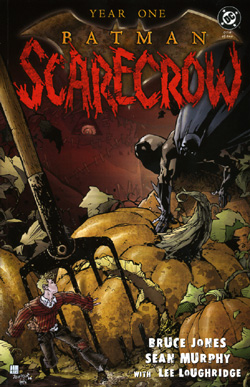 PRICE:


$29.99
Writer Bruce Jones (Hulk) teams with red-hot newcomer Sean Murphy and cover artists Zach Howard & Jay Leisten for a 2-issue series delving into the background of one of the Dark Knight's most fearsome foes!

Think you know everything there is to know about the Scarecrow and his origin? Think again! Batman/SCARECROW: YEAR ONE goes back to the very beginning to Jonathon Crane's birth and questionable lineage and follows his story up to his first appearance taking on Batman and Robin!

Each copy is sealed (archival bag and board) and features a numbered certificate of authenticity!