SUPERMAN/BATMAN: SUPERGIRL HARDCOVER - SIGNED BY WRITER JEPH LOEB!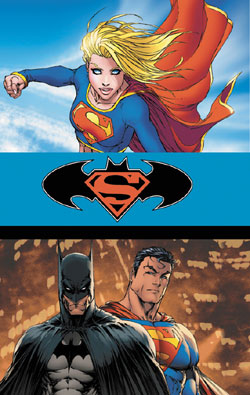 PRICE:


$89.99
Award-winning writer Jeph Loeb and red-hot artist Michael Turner reintroduce a classic character into the DC Universe! This fantastic hardcover includes the entire Return of Supergirl storyline originally presented in the best-selling Superman/Batman #8-13!

Batman has discovered something strange on the bottom of Gotham Bay which leads him to a mysterious and powerful teenaged girl who's bent on destroying Gotham City! What's her connection to Superman? Why does Wonder Woman want to hide her from the outside world? Will Darkseid succeed in recruiting her into doing his bidding?

Each Signed copy features a certificate of authenticity and is sealed with a DF Holo-Foil sticker!