CALL OF DUTY VOL 1 THE BROTHERHOOD & THE WAGON TPB - Signed by Chuck Austen!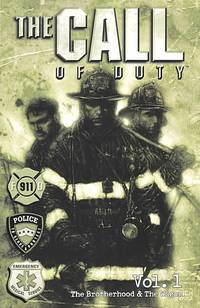 PRICE:


$15.99 MSRP: $19.99 YOU SAVE 20%
In conjunction with the 2004 DF Fan Fest, we're offering all of our fans who may be unable to attend their very own chance to get a signature from their favorite creator!

This TPB - available at 20% OFF - will be signed by the creator listed the weekend of the Fan Fest!

But, due to the logistics of this incredible offer, it's only good until April 12, 2004! So ORDER TODAY before time runs out!

Please note: Your order will not begin shipping until after the DF Fan Fest, and no earlier than May 3, 2004!