DYNAMIC FORCES SIGNED DC COMICS (AND MORE) FOR OCTOBER!
Batman, Batgirl, Crisis and more!
August 13, 2003, Runnemede, NJ – DC and DF have something for everyone in October! Just check out this list of great signed comics, posters and trade paperback collections!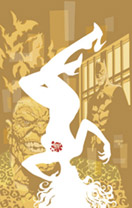 • BATMAN #620 – Signed by writer Brian Azzarello!
http://www.dynamicforces.com/htmlfiles/p-C98518.html
The award-winning creative team of 100 BULLETS puts its indelible stamp on the Dark Knight with the first installment of the 6-part story "Broken City!" A dead girl's body is found in a Gotham Landfill, and it's a discovery that sends Batman on a journey of self-examination that pits him against the Joker, Killer Croc, and more!
$19.99 Suggested Retail Price
ALSO AVAILABLE SIGNED BY COVER ARTIST DAVE JOHNSON AT THE MSRP OF $19.99!
ALSO AVAILABLE AS A CGC GRADED DF 9.6 EDITION AT THE MSRP OF JUST $69.99!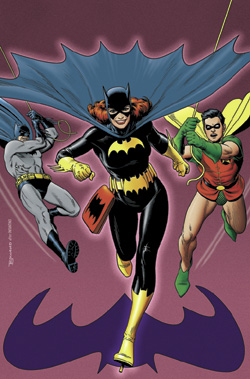 • BATGIRL FIRST APPEARANCE POSTER – Signed by artist Brian Bolland!
http://www.dynamicforces.com/htmlfiles/p-C98521.html
Daughter of Police Commissioner James Gordon, Batgirl risks her life on the streets of Gotham City to serve justice in ways her father can't! Joined by her allies Batman and Robin, their presence is felt in every shadow of the city.
This full-color, 24" x 36" poster from Batman: Gotham Knights features Batgirl, Batman and Robin charging into action from the first appearance of Batgirl beautifully painted by Brian Bolland.
$49.99 Suggested Retail Price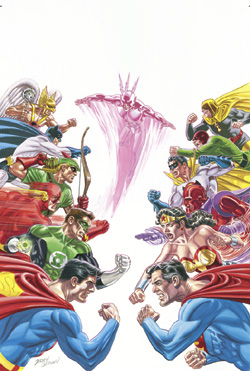 • CRISIS ON MULTIPLE EARTHS VOL. 2 TPB – Signed and Re-Marked by cover painter Jerry Ordway!
http://www.dynamicforces.com/htmlfiles/p-C98522.html
The fifth through eighth summer meetings between the legendary Justice League of America and Justice Society of America are collected in this highly demanded volume! Collecting JLA #55-56, 64-65, 72-73, 83-84 plus an introduction by Martin Pasko and a new cover painting by Jerry Ordway!
$69.99 Suggested Retail Price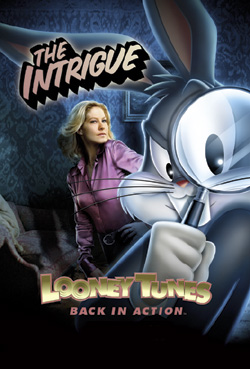 • LOONEY TUNES BACK IN ACTION: THE MOVIE – Signed by writer Bill Matheny!
http://www.dynamicforces.com/htmlfiles/p-C98523.html
An action-packed adaptation of the live-action Looney Tunes feature film releasing in November, featuring the voice talents of Brendan Fraser and Jenna Elfman! Bugs Bunny and Daffy Duck team up on a madcap global mission to find a mysterious gem called the Blue Monkey - if you can call their bitter rivalry "teaming up". The top artists from the LOONEY TUNES monthly bring it all to life!
$19.99 Suggested Retail Price
Each signed copy will be hand-numbered, sealed with a DF Holo-Foil Sticker and includes a numbered certificate of authenticity!
Retailer Note: Special Ordering incentives are available, please contact Dynamic Forces for more details.
For more information on Dynamic Forces specialty merchandise, product art, exclusive creator interviews and upcoming releases - including more DC Comics Product, please visit the Dynamic Forces website at www.dynamicforces.com
------------------------
- Dynamic Forces is the comic book and collectible industry's top producer of limited edition comic books, lithographs, and more.
A licensee of DC Comics, Marvel Comics, Top Cow Comics, Dark Horse Comics, Universal Studios, Paramount Studios, Pressman Film's classic film "The Crow", Sony Pictures "Underworld", T2, Sandy Frank Productions "Battle of the Planets (G-Force)", Jim Starlin's "Dreadstar" and many other industry giants, DF continues to set the pace in the comic collector and comic memorabilia markets. Recent product line expansions includes: action figures, vinyl and poly resin statues, lunchboxes, trading cards, lithographs, giclees, apparel and much more!