FILMMAKER MACON BLAIR BRINGS YOU 'LONG ROAD TO LIQUOR CITY'
01/22/19 @ 7:27 pm EST
Source:
Oni Press
| Categories:
MIsc
|
Comments
(0) |
E-mail Article
|
Add a Comment
Jumping trains and throwing pies! The oogles have nothing on Oni Press's new original graphic novel,
Long Road to Liquor City
. Written by Macon Blair, Gotham Independent Film Award Breakthrough Actor nominee and director of the Portland-based film, I Don't Feel at Home in This World Anymore, with art by Eisner-nominated author and illustrator of Science Comics, Joe Flood, comes a Great Depression-era adventure comedy about love, friendship, and the pursuit of happiness.

As jaunty hobos Jed and Thanny crisscross the country in search of the fabled Liquor City, they are pursued relentlessly by fearsome rail yard sergeant Ronan O'Feathers, who wrongly blames them for his wife's death. With the the law on their tails and a succession of colorful characters along the way, the only constant is the absurdity and mayhem they leave in their wake on the Long Road to Liquor City.

"Long Road to Liquor City has been a passion project of ours for ten years, with Joe and I chipping away at it bit by bit in between our day jobs," said Macon Blair. "Hard to believe it's actually coming out! It began as a 'hobo comedy adventure,' but with time I've come to see it as a love story. All our train-hopping heroes have in the world is each other, no amount of moonshine or hot dogs can change that, but being road partners is hard stuff and the fun of this book is putting their relationship to the test in increasingly dangerous ways. We always wanted to balance the laughs with heart."

"Creating the art for Long Road to Liquor City was a metaphorical road that stretches across most of my career to this point," said Joe Flood. "Macon handed me the script shortly after finishing our first graphic novel project together and I might have bitten off more than I could chew, but the persistence of both myself, Macon, and our editor resulted in a book that I'm not only proud of, but I find is an excellent cross-section of my growth as a comic artist."

Long Road to Liquor City lands in bookstores and comic shops on February 19th.


'THE DARK CRYSTAL: AGE OF RESISTANCE' RETURNS TO THRA IN NEW FEATURETTE
08/20/19 @ 10:28 pm EST
Source:
Netflix
| Categories:
MIsc
|
Comments
(0) |
E-mail Article
|
Add a Comment
Netflix
has dropped a new featurette focusing on its prequel to Jim Henson's beloved
Dark Crystal
.
The Dark Crystal: Age of Resistance
hits Netflix on Friday, August 30th.
Featurette:
https://youtu.be/4MjxmT51m3Y
DISNEY'S 'CRUELLA' MOVES TO MEMORIAL DAY 2021
08/20/19 @ 10:21 pm EST
Source:
Hollywood Reporter
| Categories:
Disney
|
Comments
(0) |
E-mail Article
|
Add a Comment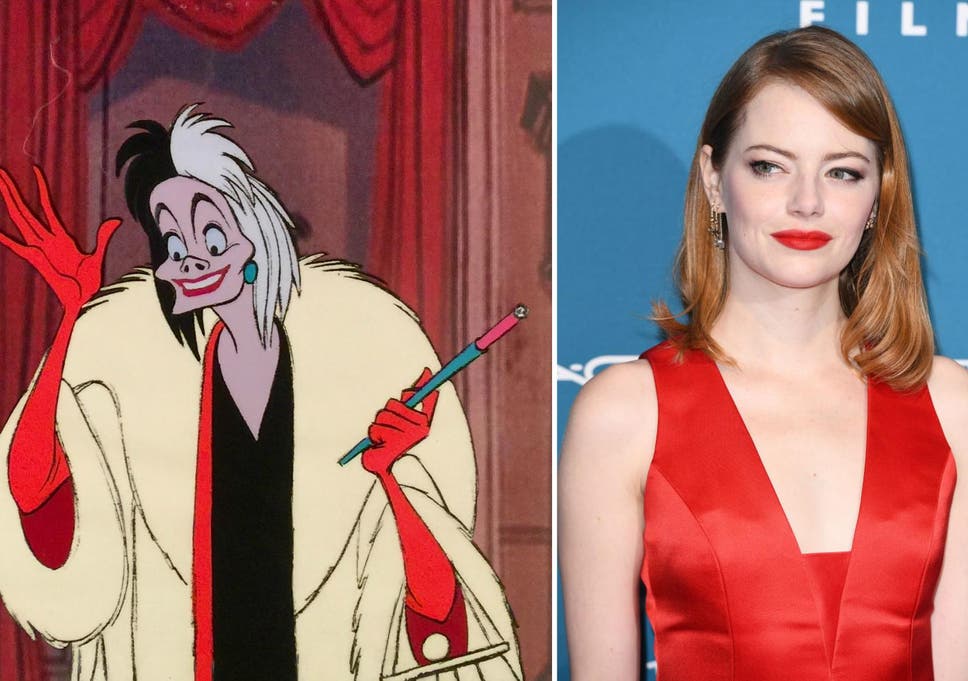 Disney is pushing
Cruella
from Dec. 23, 2020, to May 28, 2021, the beginning of the lucrative Memorial Day weekend,
THR
reports.
Emma Stone stars as Cruella de Vil, the villain of the 1961 animated classic
101 Dalmatians
.

It's not a surprise that Disney is moving Cruella, since Steven Spielberg's West Side Story — another property inherited in its deal with Fox — is set to open over Christmas 2020.
'Y THE LAST MAN' CASTS MONKEY FROM 'FRIENDS' AS CAPUCHIN AMPERSAND
08/20/19 @ 10:14 pm EST
Source:
Hollywood Reporter
| Categories:
MIsc
|
Comments
(0) |
E-mail Article
|
Add a Comment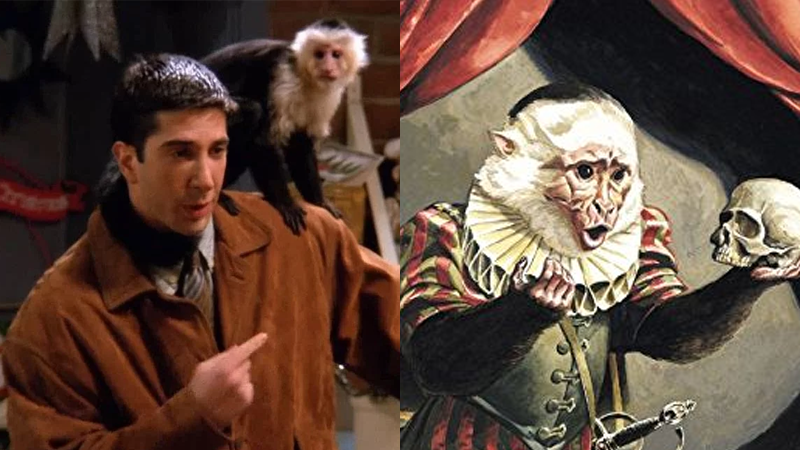 When FX CEO John Landgraf was reviewing dailies on the network's highly anticipated adaptation of Brian K. Vaughan's beloved graphic novel
Y: The Last Man
, he instantly recognized the face of one of the actors. In fact, he was convinced it was someone he worked with on
Friends
during his stint running the current department at NBC.
Turns out, Landgraf was right — the pet monkey he saw onscreen starring opposite
Y
lead Barry Keoghan was in fact the same monkey from
Friends
. In real life, she's a female named Katie, but for
Y
she's playing the opposite sex.
The story centers on Keoghan's Yorick Brown, the last surviving man on Earth, who is on a mission to find out why the male population has been wiped out. His primate companion, Ampersand (Katie), is the only other male mammal to have survived the plague.
THR
checked in with representatives for Katie's animal trainer, who confirmed the casting as well as her age: She's currently in her mid- to late 20s and still has plenty of career left as capuchin monkeys can live to the ripe old age of 40.
But there's one hitch. Although Katie has already filmed her part in the pilot, the show has weathered changes at the top with showrunners Aida Croal and Michael Green being replaced by Eliza Clark. Because of the swap, it's unclear if Katie will continue on the project or if she'll be replaced by a CGI version by the time the show debuts in 2020.
'RIVERDALE' FINDS BAD GUY FOR ARCHIE IN JUAN RIEDINGER
08/20/19 @ 10:05 pm EST
Source:
Deadline
| Categories:
Archie
|
Comments
(0) |
E-mail Article
|
Add a Comment
Deadline
reports that Canadian actor Juan Riedinger has landed the recurring role of Dodger, Archie's nemesis, in Season 4 of the CW's
Riverdale.
Riedinger recently finished a season-long turn
as Joe Dupree on TNT's
Claws
and also had a recurring role as Teo on
Good Behavior,
TNT's edgy Michelle Dockery crime noir series
.
Season 4 of
Riverdale
premieres at 8 p.m. Wednesday, October 9, on The CW.
'MATRIX 4' OFFICIALLY A GO WITH KEANU REEVES, CARRIE-ANNE MOSS AND LANA WACHOWSKI
08/20/19 @ 10:01 pm EST
Source:
Variety
| Categories:
MIsc
|
Comments
(0) |
E-mail Article
|
Add a Comment
Variety
reports that Lana Wachowski is set to write and direct a fourth film set in the world of
The Matrix
, with Keanu Reeves and Carrie-Anne Moss reprising their roles as Neo and Trinity, respectively.
Warner Bros. Pictures and Village Roadshow Pictures will produce and globally distribute the film. Warner Bros. Picture Group chairman Toby Emmerich made the announcement on Tuesday.
"We could not be more excited to be re-entering
The Matrix
with Lana," said Emmerich. "Lana is a true visionary — a singular and original creative filmmaker — and we are thrilled that she is writing, directing and producing this new chapter in
The Matrix
universe."
In addition to Wachowski, the script was also written by Aleksandar Hemon and David Mitchell. Wachowski is also producing with Grant Hill. Sources say the film is eyed to begin production at the top of 2020.
BREAKING: DISNEY-SONY STANDOFF ENDS MARVEL STUDIOS AND KEVIN FEIGE'S INVOLVEMENT IN 'SPIDER-MAN'
08/20/19 @ 4:31 pm EST
Source:
Deadline
| Categories:
Spider-Man
|
Comments
(0) |
E-mail Article
|
Add a Comment
Deadline
is reporting exclusively that Marvel Studios president Kevin Feige won't produce any further
Spider-Man
films because of an inability by Disney and Sony Pictures to reach new terms that would have given the former a co-financing stake going forward.
A dispute that has taken place over the past few months at the top of Disney and Sony has essentially nixed Feige, and the future involvement of Marvel from the Spider-Man universe, the site reports.
There is a lot of webbing here, but it all comes down to money. Disney asked that future Spider-Man films be a 50/50 co-financing arrangement between the studios, and there were discussions that this might extend to other films in the Spider-Man universe. Sony turned that offer down. Led by Tom Rothman and Tony Vinciquerra, Sony just simply didn't want to share its biggest franchise. Sony proposed keeping the arrangement going under the current terms where Marvel receives in the range of 5% of first dollar gross, sources said. Disney refused.
Sources said Disney's top brass for the past several months has sought new terms for Feige and the Marvel cross-pollination to continue. As the Spider-Man relationship grew, Feige and Sony Pictures chief Tom Rothman spoke about the possibility of a wider involvement in the Sony-controlled Spider-Man universe, which contains 900 characters.
No comment to Deadline's report from Marvel/Disney, Feige or Sony Pictures.
'JOKER' DIRECTOR SAYS THE MOVIE COULD GET A SEQUEL
08/20/19 @ 3:00 pm EST
Source:
We Got This Covered
| Categories:
DC
|
Comments
(0) |
E-mail Article
|
Add a Comment
Joker
is a first for DC Films as it'll break out of the continuity of the DCEU and tell its own standalone take on the Clown Prince of Crime's origins, untethered to any need to start or continue a franchise. Well, at least that's what we thought.

Director Todd Phillips has now revealed that he's not ruling out following up Joker with a sequel. With one stipulation, that is: leading man Joaquin Phoenix has to return.

In an interview, Phillips was asked about the chances of a Joker 2. The director didn't commit to anything, obviously, but did make clear that if all of the elements aligned so that the opportunity was there, he'd definitely hop back in the saddle to make another. (via We Got This Covered)

But first, we need to see how Joker fares when it hits theaters on October 4th.
NEW 'RAMBO: LAST BLOOD' TRAILER RELEASED
08/20/19 @ 2:49 pm EST
Source:
Lionsgate
| Categories:
MIsc
|
Comments
(0) |
E-mail Article
|
Add a Comment
Lionsgate
has released a brand new teaser trailer for
Rambo: Last Blood
.
Official synopsis: "Almost four decades after he drew first blood, Sylvester Stallone is back as one of the greatest action heroes of all time, John Rambo. Now, Rambo must confront his past and unearth his ruthless combat skills to exact revenge in a final mission. A deadly journey of vengeance,
Rambo: Last Blood
marks the last chapter of the legendary series."
Rambo: Last Blood
hits theaters on September 20th.
Teaser:
https://youtu.be/YPuhNtG47M0
DC UNIVERSE REVEALS 'TITANS' SEASON 2 POSTER
08/20/19 @ 2:41 pm EST
Source:
DC Universe
| Categories:
DC
|
Comments
(0) |
E-mail Article
|
Add a Comment
DC Universe
has released a new poster for the second season of its flagship show,
Titans
.
Titans
Season 2 hits DC Universe on September 6th.
LIONSGATE NABS 'THE MONSTER' FILM PITCH FROM 'CHAOS WALKING' SCRIBE PATRICK NESS
08/20/19 @ 2:37 pm EST
Source:
Deadline
| Categories:
MIsc
|
Comments
(0) |
E-mail Article
|
Add a Comment
Deadline
reports that Lionsgate has picked up an original feature pitch titled
The Monster
, from Patrick Ness, who co-wrote the studio's forthcoming sci-fi film,
Chaos Walking
, directed by Doug Liman and starring Tom Holland and Daisy Ridley.
Temple Hill is attached to produce the film, which is being described as a sparky contemporary horror film with a new take on the Frankenstein mythology.
Ness will serve as an executive producer. Temple Hill producers are Marty Bowen, Isaac Klausner, and John Fischer, while Jim Miller and Aaron Edmonds are the execs who will oversee production on behalf of the studio.