GABRIEL HARDMAN

SEND THIS TO A FRIEND!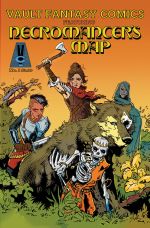 DF Interview: No one 'board' with this story: Gabriel Hardman talks graphically organizing Logan
By Byron Brewer
Actor Hugh Jackman's third and final "Wolverine" film, Logan, was a box office blockbuster and perhaps changed the way superhero movies are perceived. An R-rating did not keep moviegoers out of the theatres and Logan was a public and critical sensation.
One of the talents behind making this exciting film was comic book writer/artist Gabriel Hardman. Known for Invisible Republic, Kinski and Planet of the Apes, Hardman's art is not limited to comics' sequential art … although there was indeed sequentials involved as he created storyboard after beautiful storyboard for Logan.
Jackman's bittersweet farewell film appearance as the Canadian X-Man has globally been hailed as a triumph of mature and nuanced storytelling within the confines of a superhero movie. It is indeed violent, but that violence has meaning. And every frame of violence in the lauded film has impact, and that's evident in Hardman's boards.

Hardman actually began posting his first few boards from Logan way back in October 2016, two days before the first trailer hit. It is surreal to look at those posts, watch the film and then see them again. There is a clarity in both that almost transcends each medium, as we see Logan cut through enemies with the type of violence only an R-rating allows, and especially the extended sequence of the climactic run through the forest.
DF is honored to speak with Hardman about his storyboards and other aspects of Logan and of the artist's career.

Dynamic Forces: Gabriel, how did you come to do storyboards for the third "Wolverine" movie, Logan, which broke records at the box office worldwide?
Gabriel Hardman: I worked with director Jim Mangold on a film just prior to Logan that didn't get off the ground for various reasons. When the opportunity came up to work with him again, I signed on. The people you work with on a film are as important as anything.
DF: Can you tell us the process of how these were put together? The time period, etc.?
GH: Working on storyboards for a film like this is a long process. Often you're revising and adjusting sequences over the course of months based on new script pages, budget concerns, visual effects and set requirements – there's an almost endless number of factors that influence a sequence and the storyboards are the first visual draft.
DF: Did you ever meet one-on-one with Mangold during the process? If so, tell us about that.
GH: Absolutely. The director is the person I work for. It's his or her vision that we're all trying to get up on that screen. And I enjoy working with Jim. We share a deep knowledge of classic movies, which is a great shortcut for communicating ideas.
DF: What scenes did you enjoy doing most? (That fight scene between Logan and the Reavers in the forest comes to mind …)
GH: More than any one sequence, I most enjoyed creating keyframes very early in the process to help set the tone for the visual style of the film. I had a bit more time to create these than your average storyboard frame so I was able to do something more akin to the quality of my comics work.
DF: After all that work, did you ever visit the production during filming?
GH: I spent a fair amount of time on location in New Orleans and worked on the boards into shooting, making adjustments as needed. But I only go to set when I have to. I've been a storyboard artist since I was 22 years old. I've spent more than my share of time standing around on set.
DF: Fascinating! Tell us more about your storyboard art career.
GH: As I said, I started young and I've been working in film for 20 years, although over the last eight years I've spent a lot of my time writing and drawing comics as well. The first feature I boarded was Austin Powers: International Man of Mystery. Over the years, I've worked on X-Men 2, Tropic Thunder, Inception, Interstellar and many more.
DF: How are the two processes – comics and storyboarding -- different for you creatively?
GH: Comics are much more directly creative for me. Comics are a passion. I write (or co-write) every book I work on. Storyboards are my job. I work for the director to execute their vision. But both are all about visual storytelling.
DF: So what creative challenge is up next for Gabriel Hardman?
GH: I'm currently drawing a graphic novel that my wife Corinna Bechko and I wrote for one of the big two comic book companies – obviously this hasn't been announced yet. I'm also planning a follow-up to my horror one-shot, The Belfry, which was a big success for me this year. This will be another stand-alone horror story, which I'm very much looking forward to getting started on.
Dynamic Forces would like to thank Gabriel Hardman for taking time out of his busy schedule to answer our questions.
For more news and up-to-date announcements, join us here at Dynamic Forces, www.dynamicforces.com/htmlfiles/, "LIKE" us on Facebook, www.facebook.com/dynamicforcesinc, and follow us on Twitter, www.twitter.com/dynamicforces.
JOHN CARTER: THE END #1 RARE GABRIEL HARDMAN "VIRGIN ART" EDITION
ARMY OF DARKNESS: FURIOUS ROAD #1 (OF 6) RARE GABRIEL HARDMAN "VIRGIN ART" EDITION
ALIENS / VAMPIRELLA #6 (OF 6) RARE GABRIEL HARDMAN "VIRGIN ART" EDITION
ALIENS / VAMPIRELLA #5 (OF 6) RARE GABRIEL HARDMAN "VIRGIN ART" EDITION
ALIENS / VAMPIRELLA #4 (OF 6) RARE GABRIEL HARDMAN "VIRGIN ART" EDITION
ALIENS / VAMPIRELLA #3 (OF 6) RARE GABRIEL HARDMAN "VIRGIN ART" EDITION
ALIENS / VAMPIRELLA #2 (OF 6) RARE GABRIEL HARDMAN "VIRGIN ART" EDITION
ALIENS / VAMPIRELLA #1 (OF 6) RARE GABRIEL HARDMAN "VIRGIN ART" EDITION
MASKS 2 #3 COVER J HIGH-END ULTRA-LIMITED - GABRIEL HARDMAN "VIRGIN"
MASKS 2 #4 COVER J HIGH-END ULTRA-LIMITED - GABRIEL HARDMAN "VIRGIN ART" EDITION
MASKS 2 #2 COVER J HIGH-END ULTRA-LIMITED - GABRIEL HARDMAN "VIRGIN
MASKS 2 #1 COVER O HIGH-END ULTRA-LIMITED - GABRIEL HARDMAN "VIRGIN
MAGNUS: ROBOT FIGHTER #4 HIGH-END GABRIEL HARDMAN "VIRGIN ART" ULTRA-LIMITED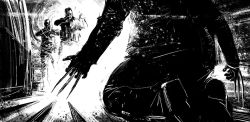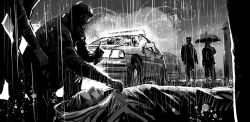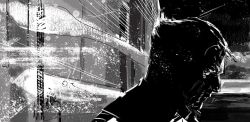 ---
NEW! 1. 11/25/2020 - STEVE SKROCE
4. 11/16/2020 - RYAN O'SULLIVAN
5. 11/16/2020 - RYAN O'SULLIVAN