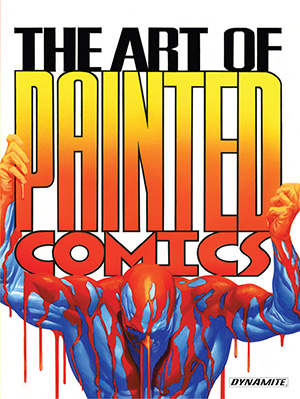 Cover: Alex Ross
Art: Alex Ross, Frank Frazetta, Joe Jusko, Michael William Kaluta, Bill Sienkiewicz, Neal Adams, Julie Bell, Joseph Michael Linsner, Greg Hildebrandt, Simon Bisley, and so many more!
Writer: Christopher Lawrence
Publication Date: Oct 2014
Format: Hardcover
Page Count: 300+ pages
The MOST comprehensive premium hardcover of the greatest painters in comics! Overseen by Alex Ross, Painted Comics is the hardcover coffee table ...