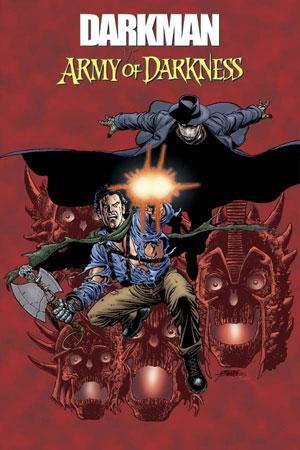 BY KURT BUSIEK, AND ROGER STERN; ART BY JAMES FRY; COVER BY GEORGE PEREZ

Dynamite presents the cross-over no one thought they would ever see - Ash and Darkman as we present Army of Darkness/Darkman #1! Two of Spider-Man Director Sam Raimi's most famous creations finally meet at Darkman battles Ash and the Deadites from the Army of Darkness!

AOD/Darkman featured the ...