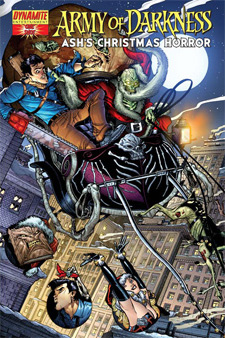 UPC: 725130110305
RATING: Teen +
WRITER: Elliott R. Serrano
PENCILLER: Dave Simons
COVERS: Dave Simons (50%), Nick Bradshaw (50%)
COLORIST: TBD
GENRE: Horror
AWARDS: Scream Award (2006), Scream Award Nominee (2007)
PUBLICATION DATE: December 2008
FORMAT: Comic Book
RIGHTS: WW (-Japan)
RETAILER INCENTIVE: none
Everyone loves the holidays, right? Wrong! If you've ever worked S-Mart retail in December, you know it's a special hell filled with something even worse ...