PUNISHER LITHOGRAPH BY ARTIST ALEX ROSS - UNSIGNED VERSION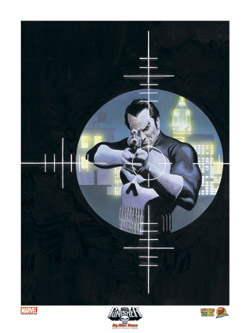 PRICE:


$19.99
Created by master artist Alex Ross as an homage to the cover of Amazing Spider-Man #129 (the Punisher1s first appearance) this incredible DF Lithograph is a must-have for your collection (what with the Punisher movie right around the corner)!

Each high-end lithograph recreating this original painting by Ross will be printed on 80 Lbs. Gallery Silk Stock Paper and will measure 18 x 24!