This Week's Podcast: Episode 602 - Mighty MoCCA Merriment w/ Dean Haspiel/Seth Kushner/Barbara Stok!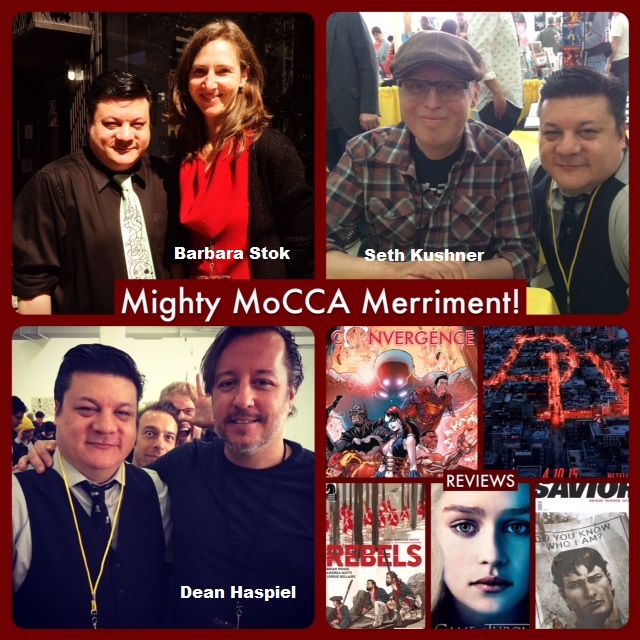 Reviews: Convergence #1, Rebels #1, Savior #1, Daredevil, Game of Thrones

It's the MoCCA recap and Jimmy is joined in studio by Producer Joe and pal Jon Hoche. Jimmy and Joe attended MoCCA Festival over the weekend and experienced some amazing small press comic book goodness! Jimmy interviewed Monica Gallagher, Dean Haspiel, Seth Kushner, Barbara Stok and Jamie Tanner. You'll hear Dean, Seth and Barbara in this episode and Monica and Jamie in next week's episode. Jimmy also cheated on CNI by appearing on 2 other podcasts last week. He was part of the annual Jay and Jack charity podcast for Autism Speaks and a guest on his friend Amber's Vodka O'Clock podcast (available next week). Jimmy and Joe gave their recap and thoughts on this year's MoCCA. Hint: It rocked! News includes: New Lego Dimensions game from Warner Bros., DC Comics leaves NYC for good, you can relive Superman 2 with Margot Kidder, Agents of SHIELD gets a spin-off, Olivia Munn is cast as Psylocke in upcoming X:Men film, new Spider-Man film will have teenage Spidey/no origin re-telling/new costume with "classic Spidey" feel, Brad Bird is working on The Incredibles 2, Lucy Griffiths joins AMC's Preacher cast and director Michelle McLaren leaves Wonder Woman film over "creative differences". Leave your iTunes comments! 5 stars and nothing but love!



Thanks for listening!

Past Episodes:

Episode 601 - MOCCApproaching!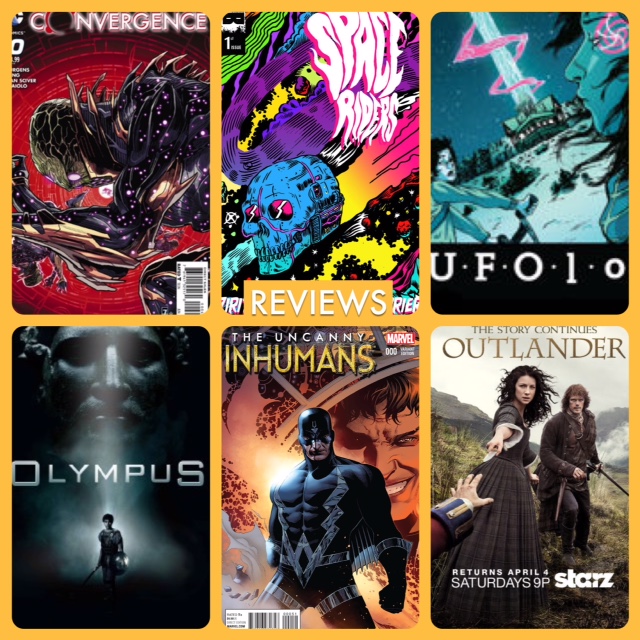 Reviews: Convergence #0, Space Riders #1, UFOlogy #1, Uncanny Inhumans #0, Olympus, Outlander mid-season premiere
Jimmy is recovering from the epic 600th episode recording, so he invites Emily Edwards over to co-host and add some pep to the podcast! They chat about the absolute awesomeness of 600, Jimmy's finally seen all of The IT Crowd, he'll also be a guest on 2 other podcasts this week and they both remind everyone to watch Daredevil and Game of Thrones this weekend. News includes: Star Trek and Green Lantern will team up in comic book form, WonderCon moves again, Amped will be both a new Vertigo comic and USA Network TV show, Bazooka Joe gets redesigned, no end credits stinger in Avengers 2: Age of Ultron, the Star Wars digital collection is available this week, Paul Feig's new sci-fi comedy Other Space will debut on Yahoo Screen next week and more! Leave your iTunes comments! 5 stars and nothing but love!



Thanks for listening!
Episode 600 w/ Michael Emerson/Anthony Del Col/Vera Greentea/Erica Schultz!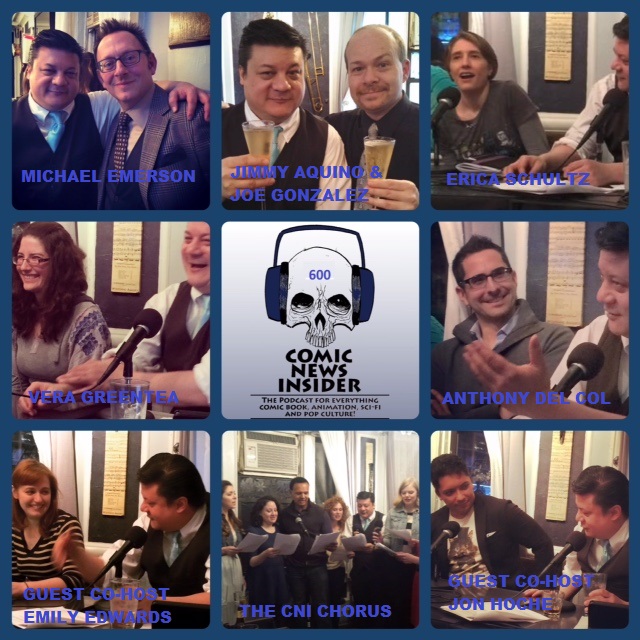 Reviews: The Walking Dead season finale, Aquila #1, Jem and the Holograms #1, Miami Vice Remix #1, Hit 1957 #1
It's the epic 600th episode/10 Year Anniversary recording! As usual, we record our anniversary episodes live at a bar and once again, we were at The Hourglass Tavern (373 w. 46th St) here in NYC. Thanks to Beth, Joss and the staff for taking great care of us all. It was a fun filled night with special guests, a few songs and many a drink. Producer Joe was on hand to take care of all of the tech while Jimmy hosted the grand event. Jimmy chatted with old friend Michael Emerson in a lengthy talk about his career, advice for young actors, fan interactions and more. He also talked to awesome comic book writers Anthony Del Col, Vera Greentea and Erica Schultz. Yes, the podcast wife has lots of great writing gigs going on and coming your way. Alas, a few cancellations over the last week (including some comic artists and actors) but still a great group of guests. Thanks to all! Mad props to guest co-hosts Emily Edwards and Jon Hoche for helping out with news and reviews. And big ups to the CNI Chorus (Rachel Felstein, Erick Pinnick, Emmy Potter, Dana Aber, Amy Wolk and Kristen French) for being so melodic and having fun with us. News includes: Dark Horse comics is bringing back Barb Wire, the animated The Smurfs reboot gets a release date, X-Men: Apocalypse has cast an actual Asian as Jubilee, Legendary Comics to release a Pacific Rim comic, Fear the Walking Dead is the official name for the spin-off and Maisie Williams will guest star in Doctor Who. Leave your iTunes comments! 5 stars and nothing but love!



Thanks for listening!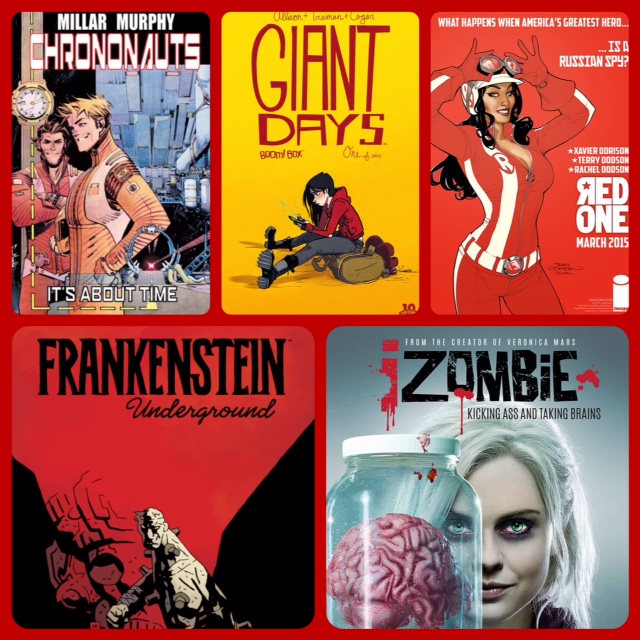 Reviews: Chrononauts #1. Frankenstein Underground #1, Giant Days #1, Red One #1, iZombie
Jimmy is joined in studio by members of the CNI Chorus Rachel Felstein and Emmy Potter! Rachel joins in again after last week's debut while Emmy makes her CNI debut this week. They chat about that recent Captain Marvel movie rumor and what's in store for episode 600 next week. News includes: MoCCA Fest announces programming, UN announces gender equality comics competition, Dr. Seuss gets a museum, Science Channel launches science initiative, Mallrats 2 is coming with original stars, Jennifer Lawrence's last time as Mystique will be in X-Men: Apocalypse, X-Files returns to TV for a 6 episode event, Ruth Negga and Joseph Gilgun join AMC's upcoming Preacher series, & more new cast members for the Deadpool movie. Leave your iTunes comments! 5 stars and nothing but love!



Thanks for listening!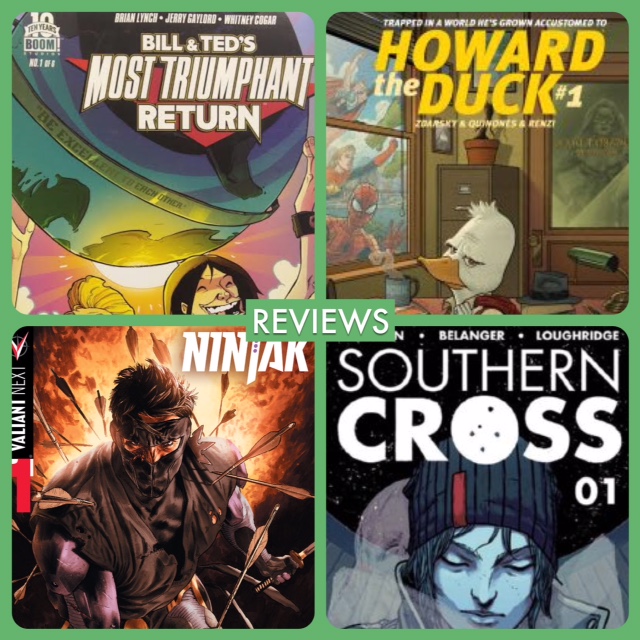 Reviews: Bill & Teds Most Triumphant Return #1, Howard The Duck Vol 4 #1, Ninjak Vol 3 #1, Southern Cross #1
Jimmy is joined in studio by Emily Edwards and CNI featured singer Rachel Felstein! They chat about the new Superman/Wonder Woman/Batman costumes and the upcoming 600th episode! News includes: Marvel announces new Star Wars artist, Cobra Commander gets key too the city of Springfield, IL, Rogue One will be first stand-alone Star Wars film, James O'Barr's The Crow will get a film reboot starring Jack Huston, and more! Leave your iTunes comments! 5 stars and nothing but love!



Thanks for listening!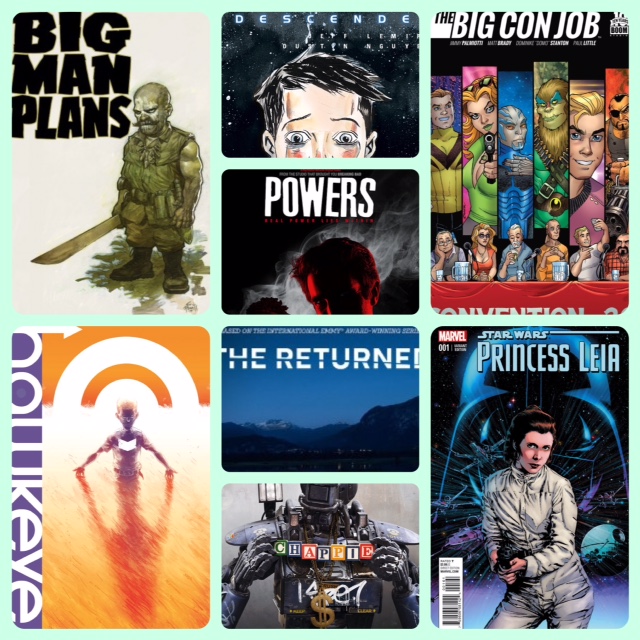 Reviews: All-New Hawkeye #1, Big Man Plans #1, Con Job #1, Descender #1, Princess Leia #1, Powers, The Returned, Chappie
The podcast mistress Emily Edwards returns! She and Jimmy chat about the Melissa Benoist as Supergirl promo picture, the Chris Pine as new Green Lantern rumor, the new Daredevil trailer and James Gunn's claim that Marvel wont be attending San Diego Comic Con. News includes: Yet another Ghostbusters movie is on the way along with branding opportunities, Jada Pinkett-Smith is leaving Gotham, Star Trek concert tour launches, Valiant to bring their comics to the big screen and the as yet untitled The Walking Dead spinoff gets a 2 season order. Leave your iTunes comments! 5 stars and nothing but love!



Thanks for listening!
Comic News Insider is your source for news, reviews and interviews on everything comic book, animation, sci-fi and pop culture! Hosted by Joe Gonzalez and Jimmy Aquino, CNI is a weekly podcast that is both informative and entertaining. Joe and Jimmy review new weekly comic titles, deliver the latest industry news and share their Top 3 Pick of the Week. Special episodes include guest interviews with the biggest names in the comic book industry today as well as guest segments including Blair Butler from G4's Attack of the Show. Tune in every week to get your comic book news and more!