This Week's Podcast: Episode 582 - The CNI Games: Mocking J & J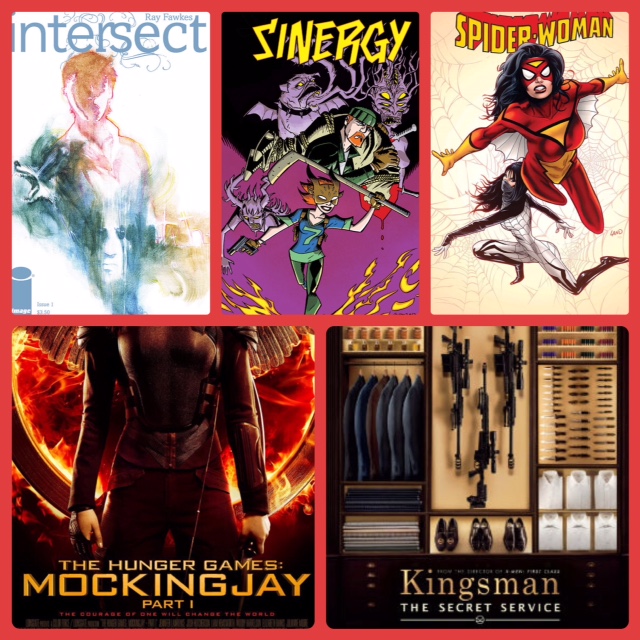 Reviews: Intersect #1, Sinergy #1, Spider-Woman Vol 5 #1, The Hunger Games: Mocking Jay Part 1, Kingsman: The Secret Service

Jon Hoche returns once again to join Jimmy in studio to chat about the Jurassic World trailer, upcoming Star Wars trailer and the live action Attack on Titan film. News includes: new Howard the Duck comic series coming from Marvel, 10 new Convergence mini-series coming from DC, Michelle MacLaren to direct Wonder Woman film, Alan Moore's From Hell coming to TV, Constantine to stop production at 13 episodes, Global Frequency gets another shot at TV and Orphan Black adds new cast members. Leave your iTunes comments! 5 stars and nothing but love!



Thanks for listening!

Past Episodes:

Episode 581 - Resurrecting Fred Van Lente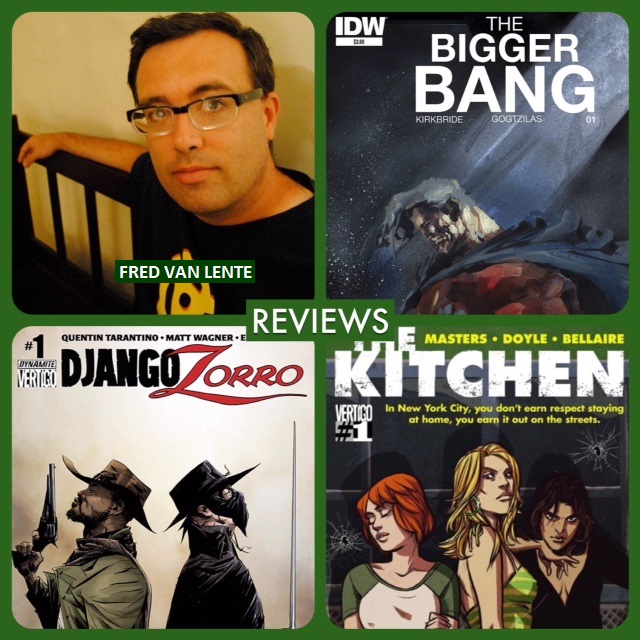 Reviews: Bigger Bang #1, Django/Zorro #1, The Kitchen #1
Jon Hoche returns to join Jimmy in studio to fill the rotating co-host chair. Jimmy shares his cameo appearance in his pal Grace Helbig's recent video and they wish a big happy 86th anniversary to Mickey and Minnie Mouse! Special guest Fred Van Lente also joins the guys to chat about his extensive writing career in comics. We cover much including his early work to his massive Marvel comics up to his current new Dark Horse series Resurrectionists. Fred also has great tips on writing for all of you budding writers out there. And we bring back the old CNI questionnaire to find out some of Fred's favorite superhero onomatopoeia and catch phrases. It's a lengthy episode but chock full of FVL goodness! Apologies for rushing at the end though. Jon and Jimmy had to bust out to go see an advanced screening of Kingsman: The Secret Service (Thanks Mark Millar!). Leave your iTunes comments! 5 stars and nothing but love!



Thanks for listening!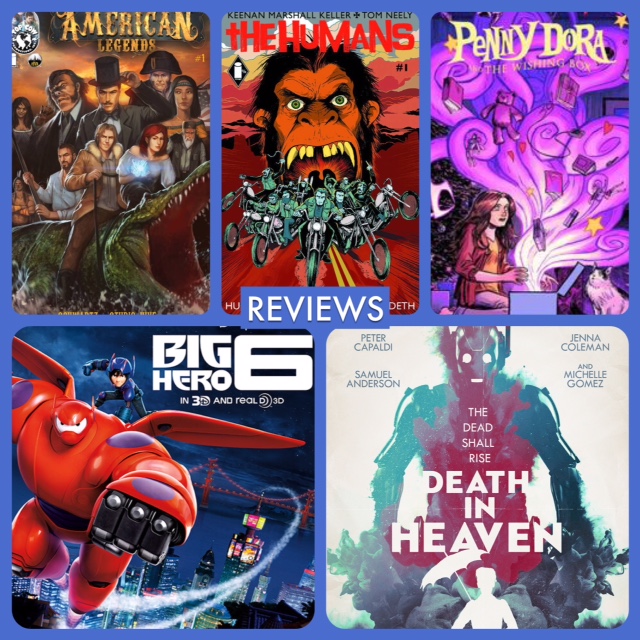 Reviews: American Legends #1, Humans #1, Penny Dora and the Wishing Box #1, Doctor Who, Big Hero 6
Last minute guest co-host cancellation so Jimmy flies solo this week! Been awhile since you've had him all to yourself SO ENJOY. News includes: Star Wars 7 gets a subtitle, Howard Shum has a great new Kickstarter, Evil Dead TV series is on the way, CM Punk to write a story in Thor annual, Doctor Doom character change for upcoming Fantastic Four remake, IDW to publish new Jack Kirby book, John Lasseter to direct Toy Story 4, hundreds of retro games free online, and Mark Wahlberg will the 6 Billion Dollar Man. Leave your iTunes comments! 5 stars and nothing but love!



Thanks for listening!
Episode 579 - CNI Theater Presents - King Ra: Light's Out!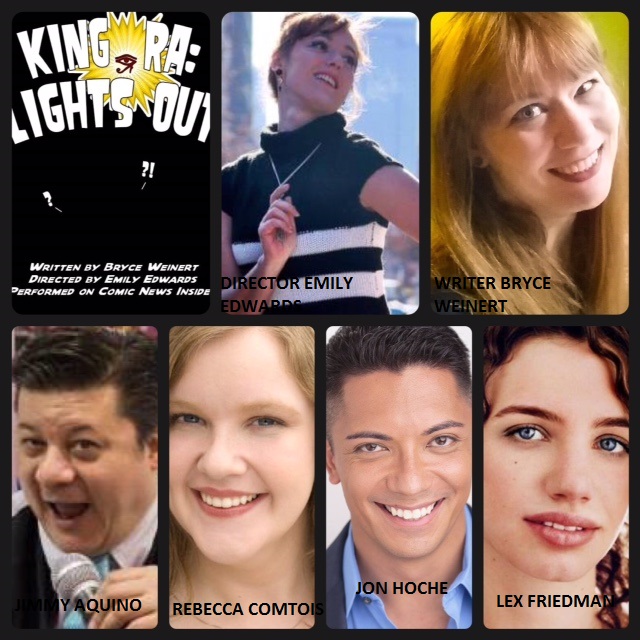 Reviews: Deathlok Vol 5 #1, Pirouette #1, The Rage Vol 1: Zombie Generation, Rasputin #1, Over the Garden Wall
Old pal and newly dubbed podcast brother Jon Hoche joins Jimmy in studio along with the podcast mistress Emily Edwards. They applaud Marvel for finally adding Jack Kirby's name to the credits in their comics and chat about Emily's lackluster sandwich. News includes: DC Comics announces next big event with Convergence, Netflix orders live action Richie Rich series and Marvel to crossover with Attack on Titan. And, in a very special segment, we bring you some awesome radio play action with KING RA: LIGHT'S OUT! Written by Bryce Weinert and directed by Emily Edwards. Voiced by Jimmy Aquino, Rebecca Comtois, Lex Friedman and Jon Hoche. It's a fun superhero romp with a twist. You'll laugh, cry and wet yourself! Special thanks to composer George Shaw for letting us use his awesome music! Leave your iTunes comments! 5 stars and nothing but love!



Thanks for listening!
Episode 578 - No, YOU'RE Out of Order!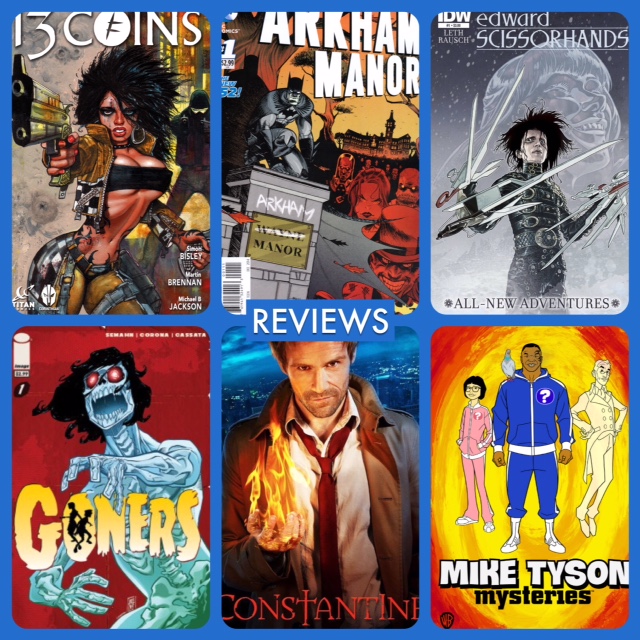 Reviews: 13 Coins #1 Arkham Manor #1, Edward Scissorhands #1, Goners #1, Constantine, Mike Tyson Mysteries
The podcast mistress Emily Edwards returns to join Jimmy in studio for a wonky out of order episode. Literally out of order as Jimmy gets distracted and skips doing the reviews until almost near the end of the show! WONKY!!! They chat about the "leaked" and then officially released Avengers: Age of Ultron trailer. Plus, they announce some CNI theater coming up next week or the week after. Emily is directing a radio play about superheroes and we'll present it here on CNI! News includes: Archie comics live action TV show is coming to Fox, Marvel announces massive slate of movies including Black Panther, Captain Marvel and Inhumans and go scare up some free comics this weekend at your local comic store for Halloween ComicFest! Leave your iTunes comments! 5 stars and nothing but love!



Thanks for listening!
Episode 577 - NYCC: Mike Tyson Mysteries w/ Mike Tyson/Rachel Ramras/Hugh Davidson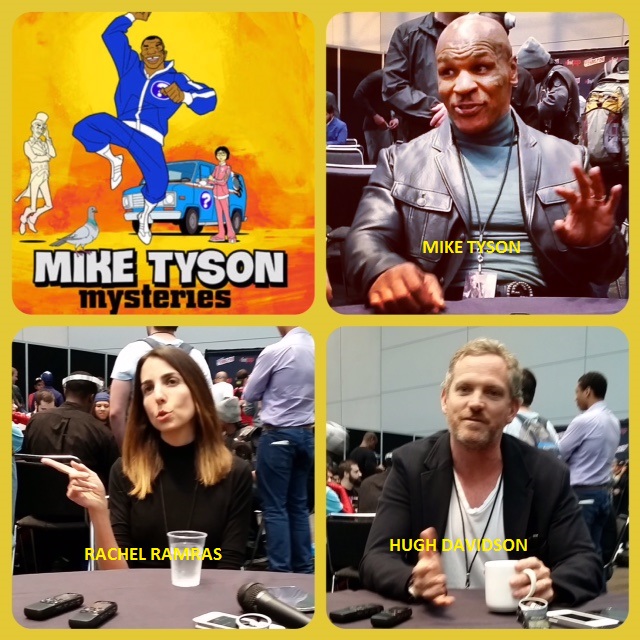 Jimmy recruited friend and experienced interviewer Keka Schermerhorn to cover the press room for the upcoming Adult Swim animated series Mike Tyson Mysteries. She chatted with stars Mike Tyson, Rachel Ramras and producer Hugh Davidson. The series will debut this week so check out some of the fun stuff that you'll be able to see soon! Leave your iTunes comments! 5 stars and nothing but love!



Thanks for listening!
Comic News Insider is your source for news, reviews and interviews on everything comic book, animation, sci-fi and pop culture! Hosted by Joe Gonzalez and Jimmy Aquino, CNI is a weekly podcast that is both informative and entertaining. Joe and Jimmy review new weekly comic titles, deliver the latest industry news and share their Top 3 Pick of the Week. Special episodes include guest interviews with the biggest names in the comic book industry today as well as guest segments including Blair Butler from G4's Attack of the Show. Tune in every week to get your comic book news and more!