This Week's Podcast: Episode 591 - Snowmageddon Canceled



Reviews: Creeple Peeple #1, Galaxy Quest Journey Continues #1, Powers Vol 4 #1, Reyn #1

Due to the over-hyped storm and transportation cancellations, Jimmy recruits Producer Joe to fill in the rotating co-host chair. They chat about the new Fantastic Four trailer and how Jimmy's buddy John Cassaday finally joins the world of Twitter. News includes: Milestone Media is back, racist bus ads get improved by Ms. Marvel art, Scooby gets LEGO-ed, Special Edition: NYC and MoCCA get new venues, and tons of casting news! Leave your iTunes comments! 5 stars and nothing but love!



Thanks for listening!

Past Episodes: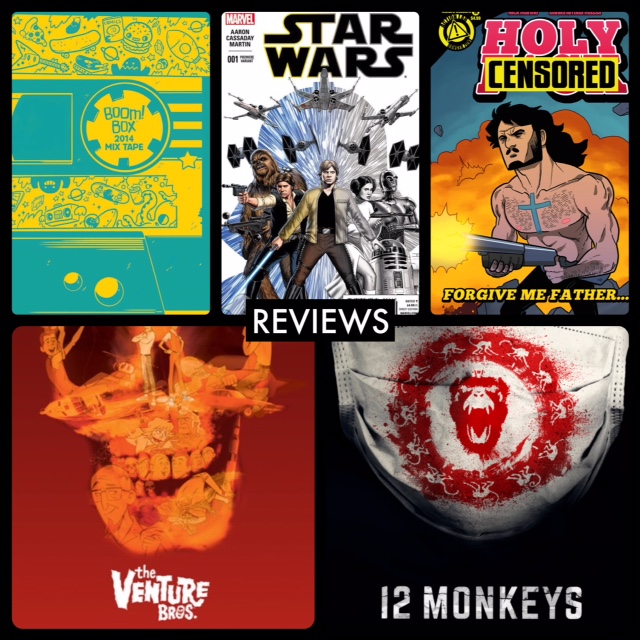 Reviews: Boom Box 2014 Mix Tape #1, Holy F*ck #1, Star Wars Vol 4 #1, 12 Monkeys, The Venture Bros. (All This And Gargantua-2)
Jimmy is joined in studio by the podcast wife Erica Schultz! They chat about the rumored Spider-Man appearances in upcoming Avengers films and all of the problems the Fantastic Four film is having. News includes: Marvel announces the end of it all with Secret Wars, Image Comics offers a subscription service, Atomic Robo converts to web comic, Chew card game coming in May, Jane Goldman is working on the Fables movie script, the live-action Powers TV series will debut March 10, Best Animated Feature Films for the Oscars and Gotham gets renewed for a 2nd season. Leave your iTunes comments! 5 stars and nothing but love!



Thanks for listening!
Episode 589 - CNI Favorites of 2014!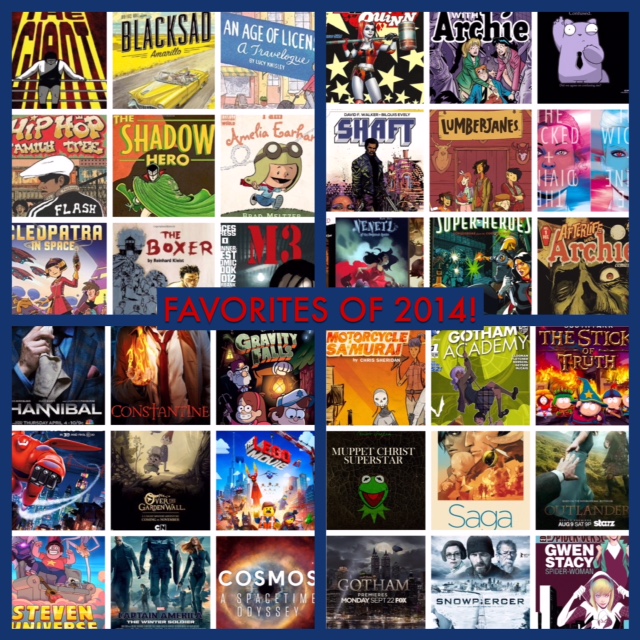 Jimmy is joined in studio by The Beat's own Heidi MacDonald and frequent co-host/pal Jon Hoche! They dive in deep and have a lengthy/lively discussion on their 2014 favorites in comic books, TV, animation, film, video games and more. So much love shown to a lot of the people and things we loved in 2014. Did we leave anything out? You'll have to tune in for that answer and let us know your picks of the year! We do cover some news as well that includes: Image Expo announces massive slate of titles to be released, Emerald City Comic Con partners with ReedPop, animated Vixen series coming to the CW Seed, and Kate Beaton's new collection Step Aside, Pops will be released from Drawn & Quarterly this September. Leave your iTunes comments! 5 stars and nothing but love!



Thanks for listening!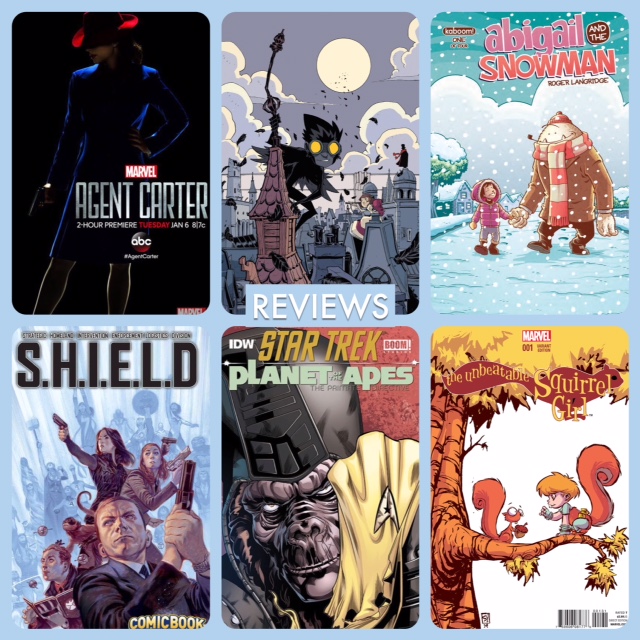 Reviews: Abigail and the Snowman #1, Feathers #1, SHIELD Vol 4 #1, Star Trek/Planet of the Apes: The Primate Directive #1, The Unbeatable Squirrel Girl #1, Agent Carter
Last minute schedule changes forces Jimmy to fly solo. But he gives his views on some comic, TV and film goodness! He's happy to see friends succeeding with Grace Helbig's show getting greenlit by E! and Becky Cloonan being named one of the top 5 comic creators to watch by The Hollywood Reporter. Oh, and that Ant-Man trailer. News includes: IDW Publishing acquires Top Shelf Productions, The Scarlett Witch/Quicksilver will be showcased in new Uncanny Avengers comic, Gambit film gets a release date, Scarlett Johansson cast as lead in live action Ghost in the Shell movie, the "Rogue Cut" of X-Men: Days of Future Past will be released this summer and Netflix announces release date of Marvel shows. Leave your iTunes comments! 5 stars and nothing but love!



Thanks for listening!
Episode 587 - CNI's New Year's Rockin' Eve!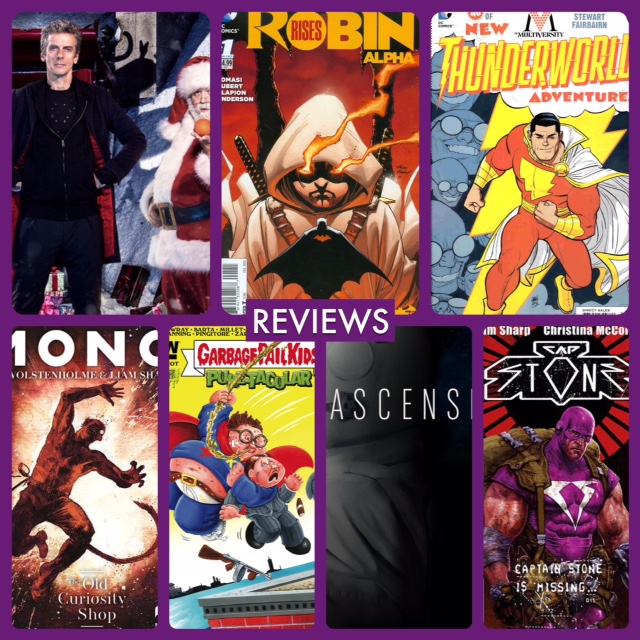 Reviews: Captain Stone #1, Garbage Pail Kids Comic Book Puke-Tacular #1, Mono #1, The Multiversity: Thunderworld #1, Robin Rises Alpha #1, Ascension, Doctor Who Christmas Special
It's the hot CNI New Year's special for you! Jimmy welcomes podcast wife Erica Schultz and Geek Syndicate Managing Editor Sharlene Mousfar to the CNI studio for a New Year's extravaganza! They chat about what nerdy stuff they got for Christmas and what the new year ahead will bring. News includes: Danielle Corsetto to call it quits on Girls With Slingshots, Constantine gets saving...kind of and Netflix's Daredevil series will be dark in tone. Have a safe and happy new year! Leave your iTunes comments! 5 stars and nothing but love!



Thanks for listening!
Episode 586 - Last Minute Christmas Shopping & Zombie Carols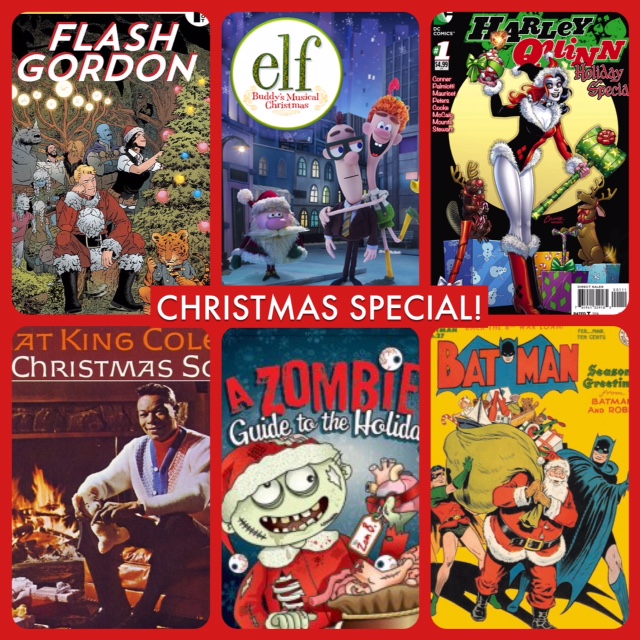 Christmas Special!
It's the Comic News Insider Christmas Special! Jimmy brings you a quick solo yuletide gingersnap of an episode. No reviews or news in this one kids. Just pure Christmas goodness. He gives some great last minute suggestions for Christmas presents for the nerd in your life and keeps the holiday theme going with his Top 3 picks. And yes, there may even be some carols sung! But not your traditional ones so be warned. Here's hoping everyone has the happiest of Christmases ever! Leave your iTunes comments! 5 stars and nothing but love!



Thanks for listening!
Comic News Insider is your source for news, reviews and interviews on everything comic book, animation, sci-fi and pop culture! Hosted by Joe Gonzalez and Jimmy Aquino, CNI is a weekly podcast that is both informative and entertaining. Joe and Jimmy review new weekly comic titles, deliver the latest industry news and share their Top 3 Pick of the Week. Special episodes include guest interviews with the biggest names in the comic book industry today as well as guest segments including Blair Butler from G4's Attack of the Show. Tune in every week to get your comic book news and more!