PRAISE FOR LATEST ISSUE OF THE BOYS!
04/04/12 @ 2:55 pm EST
Source:
CBR
| Categories:
The Boys
|
Comments
(0) |
E-mail Article
|
Add a Comment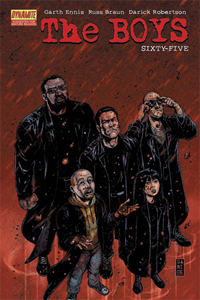 The Boys" #65
gets us straight into the action after Butcher stormed off to face the Homelander in last month's cliffhanger. This storm has built over 64 issues and the wait was worth it. Garth Ennis decides to throw a curve ball into the monumental moment that is either genius or completely ridiculous depending on whether you wanted this book to live up to its farce foundation or were hoping for something more serious. When you take into account all the things that have come before, this bloody denouement is the climax the central animosity deserves.
While the concept of the introduction of a third party in this issue makes for interesting retroactive knowledge, the characterization is mostly distracting and downright silly. It's a great idea that reads well on the first pass but loses fidelity with inspection and any desire to find deep understanding. From here, the madness descends and readers will be given the violence and grand ideas they crave from this title. It's a shame it comes at a cost to the seriousness of the book and possibly even the showdown.
"The Boys" #65 takes the showdown through all its stages right here. Nothing is decompressed. The manner it plays out is gonzo wacky but the greatest part is Butcher's reaction to every little moment. He's a smart man who….
For the full review visit CBR

DRACULA MAY BE A MONSTER, BUT HE IS NOT WITHOUT HONOR
05/05/16 @ 9:14 pm EST
Source:
Bleeding Cool
| Categories:
Dynamite
|
Comments
(0) |
E-mail Article
|
Add a Comment
Nancy Collins
talks
Army of Darkness: Furious Road
#3, on sale now from
Dynamite
. Cover is by
Gabriel Hardman
and
Jordan Boyd
. Interiors are by
Kewber Baal
and
Schimerys Baal
.
BYRON BREWER: Nancy, I know you have become Dynamite's master (or one of them) when dealing with our catalogue of monsters. But how do you meet the challenge of playing vampires as protagonists when they themselves represent inherent evil?NANCY COLLINS:
The important thing to remember about vampires is that while they are monsters, they also used to be human. The trick is to find that spark of humanity that remains within them and focus on it, while at the same time not ignoring their inhuman aspect. In this case, I play up the fact that while Dracula may be proud, cruel and accustomed to being obeyed, he is also as good as his word. He may be a monster, but he is not without honor. I also hint that Dracula still harbors a father's concern for Eva, despite her behavior and his own better judgment.
BB: What has been the best part thus far of working on this book with artist Kewber Baal?NC:
Seeing my words turned into pictures with little to no loss in translation. It's like Kewber is able to see the images playing in my head when I write my scripts!
BB: Alas, Dr. Talisha, we hardly knew ye …! I really was liking this character. Was Talisha's death important to the story, and if so, why?NC:
Talisha's death was 'necessary' because she was the one that orchestrated the blood drives that kept Dracula and The Brides nourished. Her death—apparently at the hands of a vampire—instantly destabilizes the alliance between the monsters and the humans. And since Dracula and his Brides are the biggest weapon the survivors have in their arsenal, losing them effectively spells doom for everyone else.
BB: 'Fess up: You love using Eva, right?NC:
Well, I'm more loving being able to use the men in her life, Michael and Dracula. I was a huge fan of Marvel's Tomb of Dracula series when I was a teen—writing a 'classic' Dracula is a big dream come true. And I have enjoyed exploring the relationship between Michael (or 'Big Mike', as I think of him) and Eva. So far I've been having the time of my life on this series. I hope it comes through in the writing.
FOUR GREAT PUBLISHERS, ONE GREAT BUNDLE: INTRODUCING THE GROUPEES BUNDLE OF INDEPENDENTS
05/05/16 @ 8:48 pm EST
Source:
Dynamite
| Categories:
Dynamite
|
Comments
(0) |
E-mail Article
|
Add a Comment
Four of the leading independent comic book publishers have come together with Groupees to offer fans a low cost entry into the world of original storytelling from some of the leading names in graphic fiction!

This cross-publisher pay what you want "Bundle of Independents" features approximately $300 worth of books by some of the industry's greatest creators from Garth Ennis, Greg Rucka, Duane Swierczynski, Andy Diggle, Howard Chaykin, Peter Milligan, Andy Diggle, Jim Starlin, Jae Lee, Joshua Hale Fialkov, Tim Seeley, Jeff Lemire, Dustin Nguyen, Brian Wood, Rick Remender, Joe Hill, Sam Keith, Charles Soule, Cullen Bunn, and more!

"The comic industry continues to assert a major influence on pop culture worldwide, and independent graphic fiction from the likes of the talent assembled in this promotion is a big reason why," says Thomas Brooke. "We're thrilled to be showcasing these great storytellers and their books to our Groupees community and comic book fans worldwide."

"Dynamite has had great success with past bundles with Thomas and the Groupees team," says Nick Barrucci, Dynamite CEO/Publisher. "When Thomas asked us to bring in other publishers to create even more excitement, we thought it was a great idea. All three publishers who joined in agreed pretty quickly -- Image, IDW, and Oni -- all with distinct and incredible creators. This shows how publishers can work together. We couldn't be happier than creating a bundle to grow the readership for all companies involved. This bundle showcases some of comics' best creators and their original creations, in support of the Comic Book Legal Defense Fund."

"This bundle brings together top talent and major publishers," says Jeff Webber, IDW's VP of Licensing, Digital and Subsidiary Rights. "It's a great way for new readers to sample some of the best books in the industry."

"We're excited to be a part of this group effort to promote independent, creator-owned comics," says Jeremy Sullivan, Director of Digital Sales at Image Comics. "We're offering a great mix of new and now classic Image titles in hopes of attracting new fans to these simply incredible series, while also supporting the Comic Book Defense League Fund."

"We're pleased to be working with Groupees and these other publishers to provide a broad sample of what independent, creator owned comics has to offer," says Joe Nozemack, President of Oni Press. "This is a great collection of original content, representative of some of the best voices in the industry today, and we're thrilled to be a part of it."


The first tier is unlocked with a $5.00 minimum contribution, while a $12.00 minimum minimum offers fans an additional batch of graphic novels, with even more available with a $25.00 or more contribution. The more fans contribute, the more it allows publishers and creators to continue to release cool comics.


The $5.00 Tier includes 8 comics and collections, valued at an approximately $70 value:

· The Boys Vol. 1 by Garth Ennis and Darick Robertson (Dynamite Entertainment)
· Revival, Vol. 1 by Tim Seeley and Mike Norton (Image)
· Ciudad by Joe and Anthony Russo, Ande Parks and Fernando Leon Gonzalez (Oni Press)
· The Fuse Vol. 1 by Antony Johnston and Justin Greenwood (Image)
· The Devilers by Joshua Hale Fialkov and Matt Triano (Dynamite Entertainment)
· A Boy and a Girl by Jamie S. Rich and Natalie Nourigat (Oni Press)
· Chew Vol. 1 by John Layman and Rob Guillory (Image)
· Locke & Key Vol. 1 by Joe Hill and Gabriel Rodriguez (IDW)


The $12.00 Tier features an additional 11 comics and collections, valued at approximately $100:

· Parker: The Hunter by Darwyn Cooke (IDW)
· Little Nemo: Return to Slumberland by Eric Shanower and Gabriel Rodriguez (IDW)
· Shutter Vol. 1 by Joe Keatinge and Leila del Duca (Image)
· Saga Vol. 1 Brian K. Vaughan and Fiona Staples (Image)
· Wasteland Vol. 1 by Antony Johnston and Christopher S. Mitten (Oni Press)
· Devolution #1 and #2 by Rick Remender and Jonathan Wayshak (Dynamite Entertainment)
· 30 Days of Night by Steve Niles and Ben Templesmith (IDW)
· The Living Corpse Vol. 1 by Ken Haeser and Buz Hassan (Dynamite Entertainment)
· Stumptown Vol. 1 by Greg Rucka and Matthew Southworth (Oni Press)
· Uncanny Vol. 1 by Andy Diggle and Aaron Campbell (Dynamite)
· American Flagg! Vol. 1 by Howard Chaykin (Dynamite Entertainment)


The $25.00 Tier features even more - 16 additional graphic novels, at an approximate value of $135:

· Little Nemo: Return to Slumberland by Eric Shanower and Gabriel Rodriguez (IDW)
· Ragnarok Vol. 1 by Walter Simonson (IDW)
· Deadly Class Vol. 1 by Rick Remender and Wes Craig and Lee Loughridge (Image)
· Descender Vol. 1 by Jeff Lemire and Dustin Nguyen (Image)
· Starve Vol. 1 by Brian Wood and Danijel Zezelj (Image)
· Letter 44 Vol. 1 by Charles Soule and Drew Moss (Oni Press)
· Sixth Gun Vol. 1 by Cullen Bunn and Brian Hurtt (Oni Press)
· Lost at Sea by Bryan Lee O'Malley (Oni Press)
· Ex-Con by Duane Swierczynski and Keith Burns (Dynamite)
· Dreadstar Vol. 1 by Jim Starlin (Dynamite Entertainment)
· Complete Zombies vs Robots by Chris Ryall and Ashley Wood (IDW)
· Morning Glories Vol. 1 by Nick Spencer and Joe Eisma (Image)
· Low Vol. 1 by Rick Remender and Greg Tocchini (Image)
· Ghost Projekt by Joe Hill and Steve Ralston (Oni Press)
· Danger Girl Deluxe by J. Scott Campbell and Andy Hartnell (IDW)
· Rocketeer: The Complete Adventures by Various (IDW)


As tiers unlock, the following collections will be added to the bundles:

· Locke & Key Vol. 2 by Joe Hill and Gabriel Rodriguez (IDW)
· Parker: The Outfit by Darwyn Cooke (IDW)
· Hellshock Vol. 1 by Jae Lee (Dynamite Entertainment)
· Bunker Vol. 1 by Joshua Hale Fialkov and Joe Infurnari (Oni Press)
· Terminal Hero (Dynamite)
· Hellbreak Vol. 1 by Cullen Bunn and Brian Churilla (Oni Press)


Group bonuses will continue to be unlocked throughout the promotion, giving fans the chance to earn even more great graphic novels. A percentage of proceeds will go to the Comic Book Legal Defense Fund, to help continue their efforts of protecting first amendment rights in the comic book industry. Check out Groupees Bundle of Independents for more information: https://groupees.com/.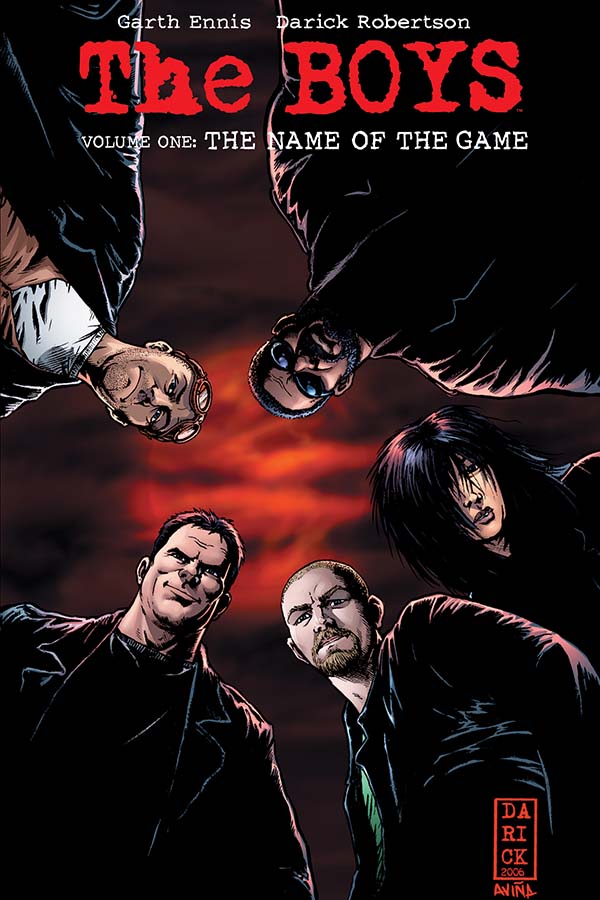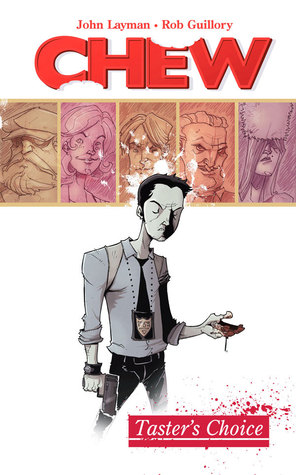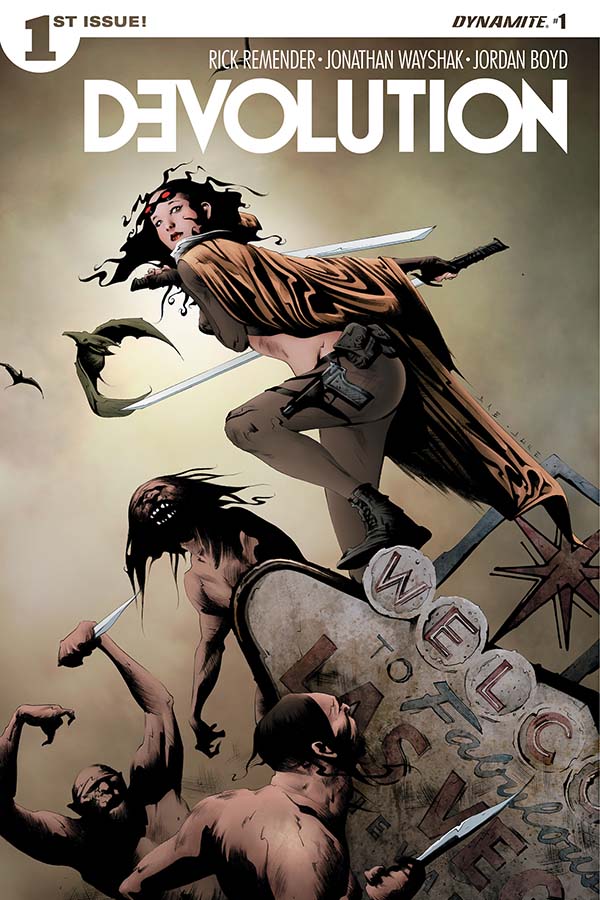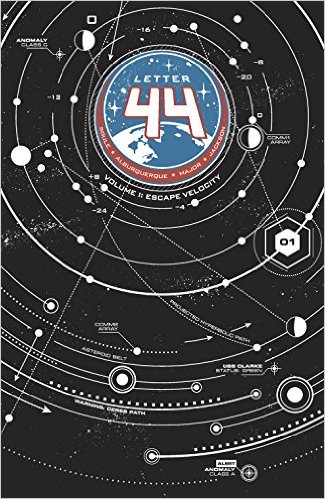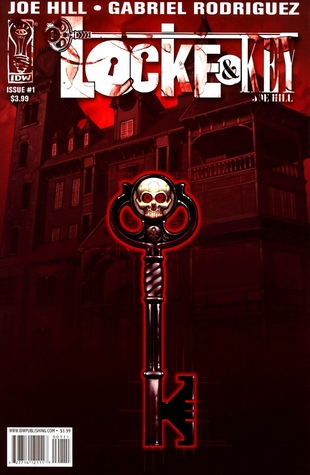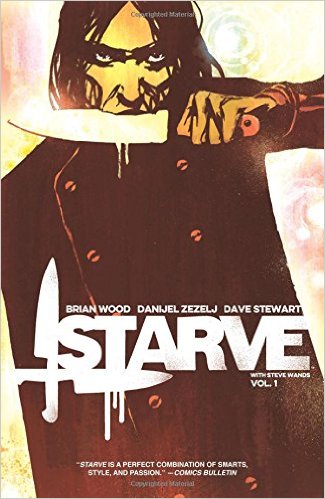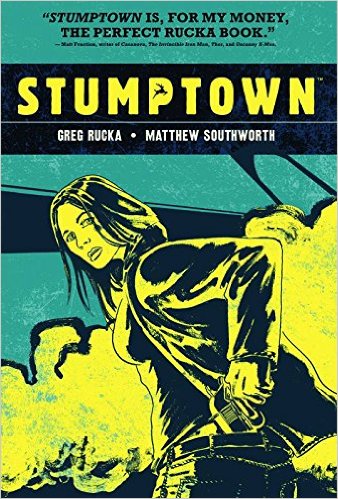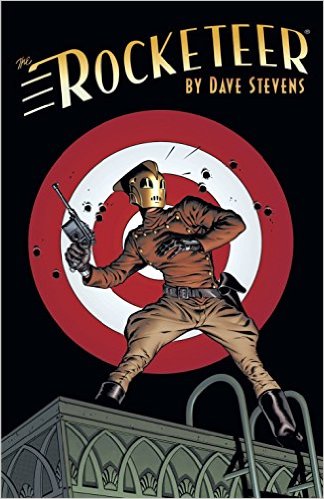 FOX TAPS SUPERHERO TALE 'IRREDEEMABLE'; ADAM MCKAY HELMS, TOMMY WIRKOLA SCRIPTING
05/05/16 @ 2:30 pm EST
Source:
Deadline
| Categories:
MIsc
|
Comments
(0) |
E-mail Article
|
Add a Comment
Move over, X-Men and Deadpool. 20th Century Fox has tapped into an entirely new superhero universe. The studio has acquired Irredeemable, a Boom! Comics comic book that will be adapted by Hansel and Gretel: Witch Hunterswriter-director Tommy Wirkola as a directing vehicle for Adam McKay. McKay, who with Charles Randolph just won the Best Adapted Screenplay Oscar for The Big Short, is a big comic book fan who co-wrote Marvel's Ant-Man and wrote with Paul Rudd the story for the sequel. Now, McKay has a fresh hero universe, this one the kind of edgy terrain that Deadpool tapped into. Boom! Studios' Ross Richie and Stephen Christy are producing with Gary Sanchez's McKay and Kevin Messick.

In the Mark Waid-created comic book that debuted in 2009 and lasted 36 issues, the central figure is the Plutonian, the world's greatest superhero until he began heartlessly slaughtering the population of Earth, at least those who defy him. It falls to a superhero group known as the Paradigm to stop his rampage. They were former colleagues of the Plutonian, they've all got problems of their own, and none of them is nearly as powerful as the mass-murdering maniac holding the world hostage. In Clarice-Hannibal Lecter fashion, the Paradigm in desperation turns to a famous supervillain for help; it might be the only way to stop the carnage.

The intriguing thing with starting from scratch on a superhero saga like this one is that some of these superheroes die, unlike the branded films being made by Marvel and DC.


A FOUR-PART CROSSOVER IN ONE ISSUE – YOUR FIRST LOOK AT DEADPOOL #13
05/05/16 @ 1:37 pm EST
Source:
Marvel
| Categories:
Deadpool
|
Comments
(0) |
E-mail Article
|
Add a Comment
What do you get when you take a Merc With a Mouth, two Heroes for Hire and a Man Without Fear and mash 'em together? Why, the massively oversized
DEADPOOL #13
of course! This June, this quartet of heroes collide in the first-ever 4-part crossover in one issue! We're not joking – this issue contains two full issues of Deadpool, one issue of Power Man and Iron Fist and one issue of Daredevil! Writers Gerry Duggan, David Walker and Charles Soule join forces with artists Jacopo Camagni, Guillermo Sanna, Elmo Bondoc and Paco Diaz to bring you one for the history books! When Deadpool takes a gig protecting a banker who betrayed his nefarious cartel partners, they seek the help of ADA Matt Murdock, who calls in the assistance (and fists) of Luke Cage and Danny Rand! Things are going to get ugly. Get ready for a mega-violent, street-level, gut-busting, face-punching, kung-fuing, ninjitsuing crime story you won't want to miss! It all goes down this June when
DEADPOOL #13
explodes into comic shops everywhere!
DEADPOOL #13 (APR160998)
Written by GERRY DUGGAN, CHARLES SOULE and DAVID WALKERArt by JACOPO CAMAGNI, GUILLERMO SANNA, ELMO BONDOC and PACO DIAZCover by FRANCISO HERRERA
Variant Covers by ROB LIEFELD (APR160999) and RON LIM (APR161000)Power Man and Iron Fist Variant by CHRIS STEVENS (APR161002)Daredevil Variant by KHOI PHAM (APR161001)
Hit Monkey Variant by BRENT SCHOONOVER (APR161004)Action Figure Variant by JOHN TYLER CHRISTOPHER (APR161003)Rebirth Variant by DAVID NAKAYAMA (FEB168876)FOC – 05/09/16, On-Sale – 06/06/16
HORROR MEME 'SLENDER MAN' GETTING FILM ADAPTATION
05/05/16 @ 1:33 pm EST
Source:
The Hollywood Reporter
| Categories:
MIsc
|
Comments
(0) |
E-mail Article
|
Add a Comment
Horror meme
Slender Man
is heading to the big-screen.
Screen Gems is in negotiations with Mythology Entertainment, the production company run by Bradley Fischer, James Vanderbilt and William Sherak, to produce a film version of the Internet-grown intellectual property.
Madhouse Entertainment and It Is No Dream Entertainment are also involved with the deal, as the two are partners with Mythology in the venture. Mythology acquired the rights for all platforms including motion picture, television, video games, publishing and more.
Slender Man
began life on a horror website called Something Awful, which was conducting a photo contest. Eric Knudsen submitted photos of children and a photoshopped figure of a figure with unnaturally long arms and a featureless face. A narrative implied the man was involved in causing the disappearance of children and other horrifying acts.
The photos and idea went viral, taking on a life of its own as other people adding to the pictures and text, and growing the myth. Short films, cosplay, and video games followed.
Screen Gems would co-produce and distribute the feature, targeting a fall 2016 production start. The film's script, which was written by David Birke, the scribe behind horror flick
13 Sins
and the upcoming Paul Verhoeven-directed movie
Elle,
, will be going out to directors soon.
Joining Fischer, Vanderbilt and Sherak as producers are Robyn Meisinger of Madhouse Entertainment and Sarah Snow of It Is No Dream Entertainment.
Mythology's exec vp of film, Tracey Nyberg, will executive produce along with It Is No Dream's Louis Sallerson, and Madhouse's Adam Kolbrenner and Ryan Cunningham.
'CAPTAIN AMERICA: CIVIL WAR' HITS $261.6 MILLION AT FOREIGN BOX OFFICE
05/05/16 @ 12:23 pm EST
Source:
Variety
| Categories:
Civil War
|
Comments
(0) |
E-mail Article
|
Add a Comment
"Captain America: Civil War" is dominating the global box office in advance of its domestic debut this weekend.
The Marvel/Disney superhero sequel has generated $261.6 million overseas since it began rolling out in foreign territories last week. On Wednesday, the film racked up another $20.1 million.
"Captain America: Civil War" launches in Russia and Argentina on Thursday. It kicks off in the U.S. and China this Friday. The film has earned strong reviews and is expected to debut to as much as $200 million this weekend, one of the five biggest openings in history. Advance ticket sales have been robust. On Fandango, the film set a new record for a superhero movie and currently comprises 90% of the online ticketer's weekend sales.
In addition to the critical embrace, "Captain America: Civil War" has some other factors working in its favor. The film offers a clash of A-list heroes, as Captain America (Chris Evans) square off against Iron Man (Robert Downey Jr.), dividing the Avengers over a government plan to register the super powered. It also introduces Tom Holland's take on Spider-Man and marks the first appearance of Chadwick Boseman as the Black Panther, two characters that are fanboy and fangirl favorites.
Overseas, the film has done particularly well in South Korea ($35.2 million), the United Kingdom ($31.8 million), Mexico ($25.6 million), Brazil ($17.1 million), Australia ($13.2 million), and Japan ($12.4 million).
NEW "ARROW" PHOTOS REVEAL ANARKY'S RETURN
05/05/16 @ 12:03 pm EST
Source:
Comic Book Resources
| Categories:
Arrow
|
Comments
(0) |
E-mail Article
|
Add a Comment
The CW has released promotional stills for upcoming "Arrow" episode "Monument Point." The ep will see not only the return of Felicity's father Noah Kuttler but also Anarky as well. The ex-mob enforcer hasn't been seen on the show since January, and it looks like, as seen in these pics, his return will be a doozy for Team Arrow.
TURTLES TAKE FLIGHT IN NEW "TMNT" CHARACTER POSTERS
05/05/16 @ 12:00 pm EST
Source:
Comic Book Resources
| Categories:
TMNT
|
Comments
(0) |
E-mail Article
|
Add a Comment
Following the release of a new TV spot that, well, showed off a new side of Bebop and Rocksteady, four new character posters have been released for "Teenage Mutant Ninja Turtles: Out of the Shadows." The character shots show Leo, Mikey, Raph and Donnie alone in elevated positions, be they riding a flying sky-skateboard, parachuting to the ground or just on the roof of a sky scraper. There's also a new poster featuring all four turtles, and it's a splashin' good time.
Directed by Dave Green, the sequel to 2014's "Teenage Mutant Ninja Turtles" stars Megan Fox and Will Arnett, who are joined by Stephen Amell, William Fichtner, Laura Linney, Tyler Perry, Sheamus, Gary Anthony Williams, Brittany Ishibashi and Brian Tee. Alan Ritchson, Jeremy Howard, Pete Ploszek, and Noel Fisher reprise their roles as Raphael, Donatello, Leonardo, and Michelangelo.
"Teenage Mutant Ninja Turtles: Out of the Shadows" opens June 3.
NEW "X-MEN: APOCALYPSE" PROMO EXPLORES THE POWER OF PSYLOCKE
05/05/16 @ 11:58 am EST
Source:
Comic Book Resources
| Categories:
X-Men
|
Comments
(0) |
E-mail Article
|
Add a Comment
"Psylocke is very lethal, and she's not afraid to get her hands dirty," says actress Olivia Munn in fox's latest promo for "X-Men: Apocalypse." The fan favorite mutant ninja makes her big screen debut in the film, and so catching up new viewers to the appeal of Betsy Braddock is a cinch as the latest X-sequel from Bryan Singer gets ready to roll out.
Video:
https://youtu.be/ayLgHnDA44s
"ARROW" GOES TO NUCLEAR WAR IN NEW PROMO
05/05/16 @ 11:52 am EST
Source:
Comic Book Resources
| Categories:
Arrow
|
Comments
(0) |
E-mail Article
|
Add a Comment
So far in Season 4 of "Arrow," the battle between Oliver Queen and Damien Darhk has gotten pretty personal. But with next week's new episode, the battle will be going global...global nuclear war, that is!
In a new promo for the upcoming "Monument Point" episode, the CW series shows off how the stakes are getting raised with a rogue nuclear arsenal in play as things ramp up towards the season finale.
Video:
https://youtu.be/r7cTJ3EeFGc