BATMAN TEENAGE MUTANT NINJA TURTLES #1 DYNAMIC FORCES EXCLUSIVE COVER BY NEAL ADAMS PLUS 1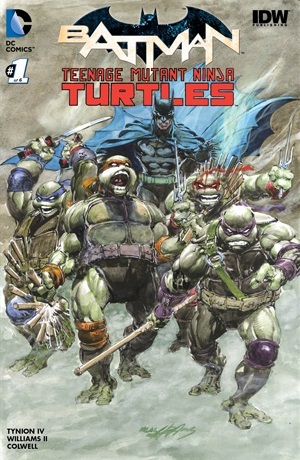 PRICE:
$32.00 MSRP: $39.99 YOU SAVE 19%
UPC: 725130246240
MINIMUM VALUE: $39.99
EVENT PRICE: $32.00 for the 32nd Anniversary!
The historic cross-over! DC Comics and IDW team up for the crossover you never saw coming as two of the greatest entertainment icons meet for the first time! Neal Adams, one of the most beloved Batman artists, draws the DF limited edition exclusive cover of this historic crossover with the Teenage Mutant Ninja Turtles.