ABSOLUTE WATCHMEN HARDCOVER COLLECTION - SIGNED AND RE-MARKED WITH AN ORIGINAL SKETCH BY DAVE GIBBONS!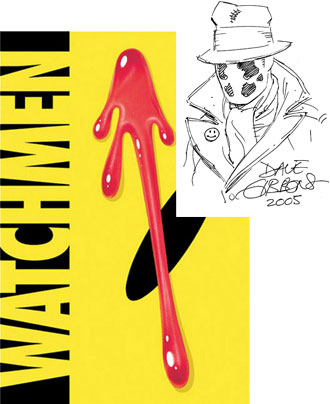 PRICE:


$149.99
Hailed as one of the greatest comic book tales ever told DC presents the Absolute Watchmen Hardcover - an unparalled edition of this classic by Alan Moore and Dave gibbons.

Not to be outdone DF is presenting the definitive edition of this definitive hardcover and has recruited Dave Gibbons to provide an original sketch for this special version.

Each DF version of the Absolute Watchmen Hardcover will feature a hand-drawn sketch of Rorschach by series artist and co-creator Dave Gibbons who also signs this version.

Strictly limited this offer will never able to be repeated and fans and collector's alike should add this definitive signed and re-marked version to their collection and/or library now!

Each copy is sealed (archival bag and board) and features a numbered certificate of authenticity!