DYNAMIC FORCES AND COMIC BOOK ARTIST FORM NEW VENTURE!
DF To Produce Special Collected Editions of CBA Interviews.
April 22, 2004, Runnemede, NJ – Two of comics premiere companies have announced today a new joint venture which will put select content from Jon B. Cooke's Comic Book Artist into new and exclusive DF Special Editions!
"I eat this stuff up!" exclaimed Nick Barrucci, President of Dynamic Forces, Inc. "Since the very start, I've been a big fan of what Jon has been doing with CBA, the caliber of artists that he works with, and his new relationship with Top Shelf Productions has put the magazine into a whole new class. I'm honored that Jon has been so open to work with us. The quality of talent Jon works with is top notch! It's our hope that these special, collected editions we're creating with Jon, open up even more readers to the work he's doing."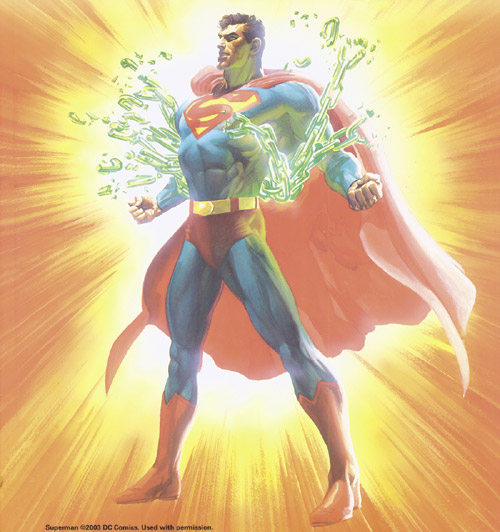 "Dynamic Forces, Inc., has been on the cutting edge of the contemporary comics scene since its inception," Jon explained, "and I'm pleased as punch to work with such a forward-thinking entrepreneurial force of nature as Nick Barrucci. This looks to be the beginning of a great relationship between CBA and DF!"
The first planned project from the new venture will collect the Alex Ross interview and sketchbook from Comic Book Artist issues #1 and 2 in one volume, available exclusively through the July Previews and Dynamic Forces, Inc's website. Following up will be a collected edition of Alan Moore interviews, and then a man whose work has been quoted as being genius – Neal Adams!
Look for more information on the release of DF/CBA Special Editions – including pre-order information – in the weeks to come!
For more information on Dynamic Forces specialty merchandise, product art, exclusive creator interviews and upcoming releases, please visit the Dynamic Forces website at www.dynamicforces.com.
---