FATHOM #1/2 DF/WA LIMITED EDITION BLUE FOIL COVER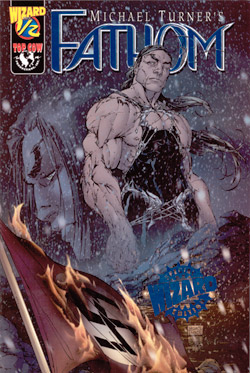 PRICE:


$Sold Out.00
The Limited Edition Fathom #1/2 is available through this ultra-cool offer! But since it's DF's 10th Anniversary we're going to be adding in a bonus book with every order! That's right not only do you get the limited edition Fathom #1/2 at $10.00 to match DF's 10th Anniversary but you also get a bonus book at no extra cost!

CONSUMER INCENTIVE: ORDER 3 Fathom #1/2'S AND RECEIVE 3 RANDOM LIMITED EDITION BOOKS AT NO EXTRA COST!