DC COMICS GREEN CHRISTMAS REMINDER AND UPDATE
12/01/09 @ 6:32 pm EST
Source:
|
Comments
(0) |
E-mail Article
|
Add a Comment
Don't forget - DC Comics' Green Christmas affidavit is included on the December 3 Final Order Cutoff list under item code OCT098160.  Retailers participating in this program will have an on-sale date of December 30 for BLACKEST NIGHT #6 (OCT090176; 1:25 variant edition: OCT090177; 1:100 variant sketch edition: OCT090178).  IMPORTANT UPDATE: Please note that UK retailers now will have a December 30 on sale date for this issue.  As a reminder, to qualify, participating retailers must "sign" a DC Comics electronic affidavit at the Diamond retailer website acknowledging that they understand that copies of BLACKEST NIGHT #6 may not be sold, loaned, displayed, traded, scanned, stolen or in any other way released prior to Wednesday, December 30, 2009 for retailers in the US, Canada and the UK. Previously signed affidavits from Diamond and/or DC do NOT qualify retailers for participation. A new signed affidavit is needed to participate. A special item code will be assigned for these copies.  The electronic affidavit may be accessed at the FOC page that includes BLACKEST NIGHT #6. The FOC for BLACKEST NIGHT #6 closes on December 3, 2009. This FOC is for all copies of BLACKEST NIGHT #6, including copies ordered by non-participating retailers.  Qualifying retailers will receive BLACKEST NIGHT #6 on December 23 in separate boxes from the rest of that week's shipment. The BLACKEST NIGHT #6 boxes will be clearly labeled "Not for sale until December 30." Diamond invoices for December 23 will list BLACKEST NIGHT #6 as NOT FOR SALE UNTIL 12/30 BLACKEST NIGHT #6 at zero dollars. BLACKEST NIGHT #6 will appear on January 6 invoices at standard pricing. Retailers may offer BLACKEST NIGHT #6 for sale beginning December 30 at the start of normal business hours.  Retailers with Tuesday delivery privilege will receive a separate reminder to hold BLACKEST NIGHT #6 until December 30. Any violation of this date will forfeit their future Tuesday delivery privileges for at least six months. This remains in force even if their competitors violate the on-sale date.  DC Comics and Diamond will log compliance violations. Participating retailers who follow the December 30 on-sale date and receive no compliance complaints by January 7 will receive a FREE copy of the Diamond Retailer Summit BLACKEST NIGHT #1 Variant Edition or another short print run BLACKEST NIGHT Variant of DC's choosing.  Retailers who do not participate in the program will receive BLACKEST NIGHT #6 on January 6, under a new item code.  This offer applies only to copies of BLACKEST NIGHT #6 ordered by the Final Order Cutoff date of December 3. Only orders placed by FOC will be eligible for early shipping. All orders (including advances and direct ships) placed post-FOC will arrive for January 6, 2010 in-store.  DC Comics and Diamond Comic Distributors will determine eligibility in this program, and may modify the requirements based on business conditions. 
CRONENBERG'S THE FLY CONTINUES WITH ALL-NEW COMIC BOOK SEQUEL AT IDW
12/18/14 @ 10:01 am EST
Source:
IDW
| Categories:
MIsc
|
Comments
(0) |
E-mail Article
|
Add a Comment
The story that began in David Cronenberg's film update of The Fly continues here with a five-issue miniseries The Fly: Outbreak written by Brandon Seifert (Hellraiser, Witch Doctor) with painted interior and cover art by menton3 (Silent Hill, Monocyte). Issue one will hit in March and will boast variant covers by Jason Edmiston and Lukas Ketner.
Years ago, a scientist had a horrific accident when he tried to use his newly invented teleportation device and became a human/fly hybrid. Now his almost-human son continues to search for a cure for the mutated genes. But a breakthrough turns into a breakout, and anyone exposed risks turning into a monster as well…
"To be totally honest, The Fly is one of the most disturbing things I've ever seen!" said Seifert. "It was really resonant for its time. And in the last 20 years or so, with all the advances in Genetically Modified Organisms, the film has taken on a lot of meaning it didn't originally have. It's really exciting to explore those elements in this miniseries — and great to have an amazing, super-distinctive artist like menton3 on the visuals!"
"Equal parts gory allegory and tragic love story, The Fly was perhaps David Cronenberg's crowning achievement," editor Denton J. Tipton said. "That's a lot to live up to, but I believe Brandon and Menton are equal to the task. The script is sharp and poignant, and the art is visceral and haunting. No one is safe!"
Nothing spreads faster than fear… be part of the outbreak March 2015.
GI JOE ARTIST ROBERT ATKINS TEAMS WITH U.S. ARMY ON AMERICA'S ARMY COMICS
12/18/14 @ 9:56 am EST
Source:
IDW
| Categories:
MIsc
|
Comments
(0) |
E-mail Article
|
Add a Comment
IDW Publishing announced today that acclaimed GI JOE artist Robert Atkins is the guest artist for four issues in the America's Army comic series, (http://comics.americasarmy.com), the free official digital comic book series from the United States Army.
Released today by IDW, America's Army Issue #12: "Crescendo" (http://bit.ly/1m5VwF0), features cover artwork by Atkins, and fans will see him assume interior pencilling duties on the series starting with Issue #13. The America's Army comic series is available free through IDW Publishing on the web and virtually every digital platform including the IDW Comics app, ComiXology for iOS, Android and web, Kindle Fire, Nook, Apple iBooks, and Kobo.
"I've had to really up my game with the military realism to make sure everything is authentically Army with the series," said Atkins. "It's been a great experience working with the U.S. Army and writer M. Zachary Sherman to be able to tell Soldier stories and to give a behind the scenes look at the types of missions they lead; it's very exciting for me."
Atkins has worked as a penciller, inker and colorist within the comic industry and is most well known for his work on IDW's Snake Eyes and the relaunch of GI JOE, totaling over 30 issues and 80 covers. In addition to his pencilling work on America's Army, he recently worked on ABC's Castle for Marvel Comics. Atkins has also worked on Amazing Spider-man, Venom, Heroes for Hire, Ultimate Fantastic Four and The Savage She Hulk for Marvel comics. Other works include Legion of Superheroes for DC comics, Snake Eyes: Declassified and Forgotten Realms for DDP.
"It is a wonderful opportunity for us to work with one of the industry's best artists. Especially one like Robert who has proven himself time and time again with every company from IDW to Marvel," said Mike Barnett, executive producer of the America's Army comics. "Robert is renowned in the military comic space so we are honored to have him bring his distinctive and incredible artwork to the America's Army comic."
The America's Army comic series provides an inside perspective into the world of Soldiers in the U.S. Army, their jobs and the challenges they face. Based on the highly successful PC game, the America's Army comic follows American forces deployed to the small nation of Czervenia where President-General Kazimir Adzic and his advanced army launch a genocidal war against the neighboring country of the RDO, setting in motion a mysterious plan that could change the course of world power. A Coalition led by America's Army must form new experimental combat teams and fight to stop the General's plot before time runs out.
America's Army Comics are free and can be found on the web.
DARK HORSE ANNOUNCES 2015 FREE COMIC BOOK DAY SILVER OFFERING
12/18/14 @ 9:50 am EST
Source:
Dark Horse
| Categories:
Dark Horse
|
Comments
(0) |
E-mail Article
|
Add a Comment
What makes a trip to your local comic shop even better? More free copies of your favorite Dark Horse titles for Free Comic Book Day 2015!
Dark Horse Comics' Silver Comic will feature all-new stories for readers of all ages that make great entry points to new worlds!
Award-winning New York Times Best Seller Gene Luen Yang and Carla Speed McNeil deliver an
Avatar: The Last Airbender
adventure!
Recently passing the 500,000 sales mark and counting,
Plants vs. Zombies
dishes out a new battle! As he works on a strange new invention, Dr. Edgar Zomboss sends three unique zombies into battle against neighborhood defender Crazy Dave. Marvel at the debut of this deadly zombie trio! Will Tugboat, Frogpants, and Nigel Blimpbottom be a match against Dave's niece Patrice, young adventurer Nate Timely, and a plucky pack of backyard plants?
Plus Paul Tobin & Colleen Coover's Eisner Award–winning
Bandette
returns with a tale of the mischievous cat burglar called "Theft at the Theater!" in which Bandette and her crew target high society to steal an important cultural artifact—and some fun
This promises to be Dark Horse's biggest Free Comic Book Day yet, with two free comics, each packed with three separate stories. Dark Horse Comics's Gold offering was announced last week and will feature Chuck Palahniuk's Fight Club, Eric Powell's The Goon & Guillermo del Toro's The Strain!
Dark Horse offers up the best of the very best for next year's Free Comic Book Day, taking place exclusively at your local comic shop on May 2, 2015!
EXPLORE THE MYTHOLOGY OF THE DREAMSTONE IN FIVE GHOSTS: SPECIAL #1
12/18/14 @ 9:42 am EST
Source:
Image
| Categories:
Image
|
Comments
(0) |
E-mail Article
|
Add a Comment
Writer Frank J. Barbiere and writer/artist S.M. Vidaurri (Jim Henson Storyteller: Witches, Iron: Or, The War After) come together to paint a special Fabian Gray backstory in FIVE GHOSTS: SPECIAL #1 coming to Image Comics on March 25, 2015.

"I'm very excited to present readers with a deeper look at the mythology of Five Ghosts," said Barbiere. "We've spent a lot of time building this world and it's an amazing opportunity to see just how far back our story goes. S.M. Vidaurri has graced many of our covers with his wonderful art and it's truly our honor to have him painting a full length story. S.M is a fantastic talent and has put together a great story that will resonate with Five Ghosts fans old and new."

FIVE GHOSTS: SPECIAL #1 features a full-length story written and painted by S.M. Vidaurri that explores the history of The Dreamstone—a magical relic that gives Fabian Gray his ghostly powers—and introduces us to a brave medieval knight named Emma. The story also features demons, wizards, a bold new villain with supernatural powers, and some famous literary figures making surprise appearances.

FIVE GHOSTS: SPECIAL is an oversized issue that also features an all-new story from Barbiere and artist Jamie Jones (DODGER, FIVE GHOSTS #13 HEROES' HAVEN VARIANT). This special backup features Fabian Gray in an unforgettable literary heist that readers won't want to miss!

FIVE GHOSTS is a monthly comic book series from Image Comics that follows the adventures of infamous treasure hunter Fabian Gray, who after his encounter with an artifact known as "the Dreamstone" was possessed by five literary ghosts and granted access to their unique abilities. SyFy is currently adapting the series for television with a pilot scripted by Evan Daugherty (Ninja Turtles, Divergent, Snow White and the Huntsman). Daughtery is also attached to executive produce along with Matt Pizzolo and Brett Gurewitz of Black Mask Studios and Chris Bender, Jake Weiner, and Jake Wagner serving as producer for Universal Cable Prods. and Benderspink.

FIVE GHOSTS: SPECIAL #1 (Diamond Code JAN150579) hits shelves on March 25.
PEYTON LIST JOINS THE FLASH AS GOLDEN GLIDER
12/17/14 @ 3:59 pm EST
Source:
Bleeding Cool
| Categories:
Flash
|
Comments
(0) |
E-mail Article
|
Add a Comment
When it came time to cast
Lisa Snart
, younger sister of
Leonard Snart
(
Wentworth Miller
) the rouge known as
Captain Cold
, the casting office of
The Flash
must have pulled out the same tapes they used to find
Ronnie Raymond
/
Robbie Amell
as his former fellow member of the
Tomorrow People
,
Peyton List
, got the job.
List's character in the comics is also known as
Golden Glider
. She is far more wild and sadistic than her more cold and calculating brother. She uses her sexuality to get what she wants and in the 16th episode of the season,
Rogue Time
, she is going after
Cisco Ramon
(
Carlos Valdes
).
Besides her stint on the
Tomorrow People
, List also spent five seasons on the hit series
Mad Men
.We also know that Cisco will have some family issues that episode as his handsome and charming older brother
Dante
will be involved. The character is a gifted pianist who never quite reached his potential and is resentful of his brother. Dante will be played by
Sleepy Hollow's
Nicholas Gonzalez
.
The Flash
returns on January 20th.
JEANINE SCHAEFER TO LEAVE MARVEL COMICS FOR LOS ANGELES
12/17/14 @ 3:44 pm EST
Source:
Bleeding Cool
| Categories:
MIsc
|
Comments
(0) |
E-mail Article
|
Add a Comment
Jeanine Schaefer,
a comic book editor at Marvel Comics, will be resigning from the House of Ideas and moving to Los Angeles with her husband,
Mark Doyle
, Batman Group Editor at DC, Bleeding Cool is reporting.
Schaefer was recently promoted to Talent Scout, replacing
CB Cebulski
in the role at the publisher, to much acclaim.
She has turned down an offer of employment from DC Comics but reportedly has plenty of other offers to consider.
.
MARVEL ANNOUNCES EXCLUSIVE AGREEMENT WITH WRITER G. WILLOW WILSON
12/17/14 @ 3:27 pm EST
Source:
Marvel
| Categories:
Marvel
|
Comments
(0) |
E-mail Article
|
Add a Comment
Marvel Entertainment is excited to announce the exclusive agreement with the groundbreaking
Ms. Marvel
and
X-Men
writer, G. Willow Wilson.
Reflecting on the pantheon of talent who has shaped her childhood growing up reading comics, Willow says, "I'm thrilled to be working more closely with Marvel. I've been reading the works of Mark Waid, Brian Michael Bendis and Rick Remender since I was a nineteen-year-old college kid, so to be part of that collective creative effort is really very special to me. I'm excited to move forward and see what the future brings."
After finding critical acclaim with her previous works
Cairo
and the Eisner Award nominated series
Air
, Wilson dove into the Marvel Universe, and the international spotlight, with the debut of Marvel's first solo series featuring a teenaged Pakistani-American Muslim,
Ms. Marvel,
helmed by Editor Sana Amanat who recounts what a creative thrill it has been to work with Wilson, "Working on Ms. Marvel with Willow has been one of the highpoints of my career, so of course I couldn't be more thrilled to have her onboard. I know she will further enrich the spirit of Marvel storytelling with her captivatingly unique and gifted voice. "
And even as G. Willow Wilson pursues new creative endeavors with the House of Ideas, she promises to keep the adventures of Marvel's latest breakout Super Hero continuing.
"In the next couple of months, there are going to be big things happening for Ms. Marvel--tougher choices, bigger obstacles, more tension as her personal life and her role as Jersey City's own Super Hero come into conflict," says Wilson. "And not to go spreading rumors, but a certain team up that fans have been begging for may be in the works!"
Coming to the end of her first year with Marvel, Wilson has already set records with
Ms. Marvel
and moves on to her next assignment on a big Marvel Comics property: the all-female team of mutants in
X-Men
! Excited for the inclusion of G. Willow Wilson's exceptional interpersonal scripting, series editor Daniel Ketchum says, "Not only is Willow an adept storyteller and collaborator, but she also brings to the table so much enthusiasm for the characters. Her arc of
X-Men
is set up as a mystery, one that will take the team to corners of the Marvel Universe outside of the X-Men's usual purview, as well as into their own past."
Wilson continues to expand on her upcoming run, which starts in January 2015 with
X-Men
#23, by saying, "Writing the X-Men has been a unique challenge--it's the team book that got me into comics as a kid, and they have so much history. I wanted to get them out of their element--quite literally--and tell a story that was unexpected and fresh. How do you challenge some of the most powerful mutants on the planet? Put them up against the planet itself. That was the genesis of my upcoming arc on
X-Men
, 'The Burning World.'"
Once again, Marvel is excited to welcome G. Willow Wilson's award winning and exceptionally crafted writing style exclusively to
Ms. Marvel, X-Men
, the Marvel Universe and all Marvel Properties.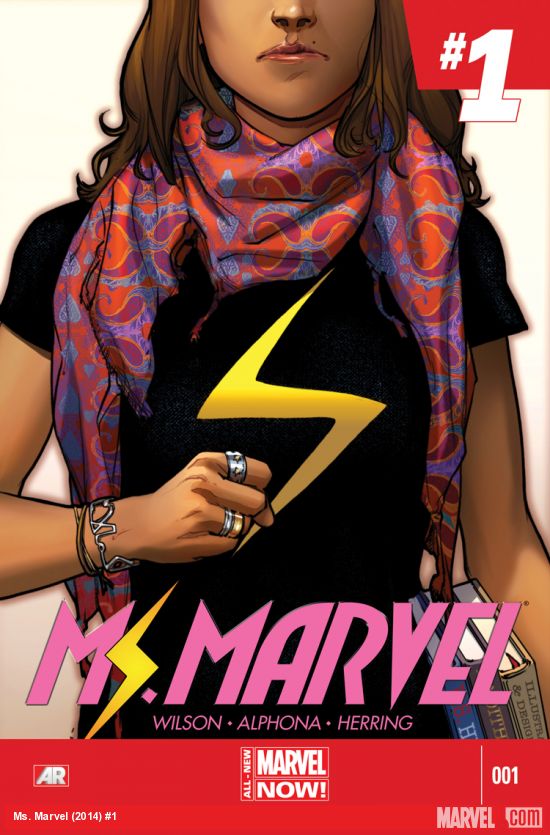 ELLIS' NEW PROJECT SUPERPOWERS EPIC, BLACKCROSS, WELCOMES COLTON WORLEY TO CREATIVE TEAM
12/17/14 @ 3:08 pm EST
Source:
Dynamite
| Categories:
Project Superpowers
|
Comments
(0) |
E-mail Article
|
Add a Comment
Dynamite Entertainment is proud to announce the full creative team for
Project Superpowers: Blackcross
, a supernatural thriller written by comic book luminary Warren Ellis. Colton Worley, the fan-favorite Dynamite mainstay whose previous works include
The Shadow Now
and
The Complete Dracula
, will lend his atmospheric, hyper-realistic art style to the project. The March 2015 debut of
Blackcross
will be supported by a generous helping of variant covers from industry superstars and previous Ellis collaborators, including Jae Lee, Tula Lotay, Declan Shalvey, Jason Howard, Gabriel Hardman, and interior artist Colton Worley himself.
In the all-new
Project Superpowers
series, Warren Ellis and Colton Worley take readers on a sinister journey away from the brightly clad heroes of the Golden Age, and into the small town of Blackcross, nestled in the Pacific Northwest. All small towns have secrets, but Blackcross has more secrets than most... it's a lonesome place, haunted by something truly impossible.
Project Superpowers: Blackcross
is a ghost story about something reaching out from the other side of the night, through the forest and mist of a remote town, to grasp at the hearts of its unsuspecting residents -- victims who won't know that they're the targets of a strange killer until it's much, much too late.
Dynamite first announced Ellis' participation in a
Project Superpowers
series in April 2014, but today marks the first public statement of Worley's involvement in the project. "I'm delighted by Colton Worley's art," says Warren Ellis. "It's the kind of dark, muscular, classical American comic-strip illustration that I thought they didn't make any more, with the control of light and shade that makes the whole thing feel like a supernatural thriller from noir cinema."
Colton Worley says, "Ellis wrote a hell of a good script for me and everyone else to work off of. We're all very happy with the end result and glad we can show it off a little before everyone has it."
Alongside a handful of Dynamite's most beloved cover artists,
Project Superpowers: Blackcross
#1 will showcase a number of artists from Warren Ellis' most popular recent releases, including Declan Shalvey (from Ellis' acclaimed run on Marvel's
Moon Knight
), Tula Lotay of the Image Comics title,
Supreme: Blue Rose
, and Jason Howard of
Trees
. Jae Lee, the superstar artist of
Batman/Superman
, has a long history of providing highly sought-after cover editions for Dynamite Entertainment titles, as have Gabriel Hardman (
Magnus: Robot Fighter
) and, of course, Colton Worley.
"Since our initial announcement, fans have consistently been asking us two questions: who will be the artist, and when will the series ship? Warren wanted to have multiple scripts written, as well as the right artist on-board (and well into the series), a preference that we stand behind, since we want to ensure on-time delivery for fans and retailers. Warren was very hands-on with the selection of the artist, and we're proud to announce that Colton Worley will be the visual foundation of
Blackcross
," says Nick Barrucci, Publisher and CEO of Dynamite Entertainment. "With Warren Ellis at the helm, we couldn't do any less than gather the best! The next chapter in the
Project Superpowers
saga is a mind-blowing, spine-tingling descent into the shadows, and rest assured, it's in good hands."
Project Superpowers: Blackcross
#1 will be solicited in Diamond Comic Distributors' January 2015
Previews
catalog, the premiere source of merchandise for the comic book specialty market, and slated for release in March. Comic book fans are encouraged to reserve copies of
Blackcross
#1 with their local comic book retailers.
Project Superpowers: Blackcross
will also be available for individual customer purchase through digital platforms courtesy of Comixology, Dynamite Digital, iVerse, and Dark Horse Digital.
DIAMOND COMICS PREVIEWS PICKS STORMQUEST: TIMESTORM AS A UNSUNG HEROES TITLE FOR FEBRUARY, 2015
12/17/14 @ 12:48 pm EST
Source:
Afterburn
| Categories:
MIsc
|
Comments
(0) |
E-mail Article
|
Add a Comment
Out of the gate AFTERBURN hits a home run with STORMQUEST: TIMESTORM Graphic Novel being selected as a "UNSUNG HEROES" in DIAMOND COMICS PREVIEWS ISSUE 315 DECEMBER 2014 for Products shipping February, 2015

As described in PREVIEWS "UNSUNG HEROES; INDIE SUPERHEROES It's not easy being a superhero these days. There's plenty of competition, and you've got to stand out in the crowd if you're going to make your mark. To that end, PREVIEWS celebrates the indie superheroes with our "Unsung Heroes" event this month, bringing these deserving characters and series into the spotlight."

"We truly appreciate that PREVIEWS has chosen Afterburn's STORMQUEST: TIMESTORM as a "Unsung Heroes" spotlight." Replied Afterburn's publisher Robert W. Hickey. "Afterburn is working hard to bring creative and entertaining comics to comic book retail stores and readers."

Afterburn's first project to the comic book direct market STORMQUEST: TIMESTORM offers readers a chance to get in on the ground floor. Events that take place in STORMQUEST:TIMESTORM leads directly in PARADOX WARS comic premiering June 2015 and the characters introduced with in the story will also appear in SKYSTORM ORIGINS comic hitting store in March 2015.

STORMQUEST: TIMESTORM Graphic Novel's creative team includes:
Robert W. Hickey (Paradox Wars, Blood & Roses), Tom & Mary Bierbaum (Legion of Superheroes), Greg Land (Iron Man, Avengers, Spider-Woman), Willie Peppers (Southern Knights), Jerry Foley and Bill Nichols (Arteest),

StormQuest: Timestorm Graphic Novel #1 160 pgs, Full-Color, Soft-Cover, Perfect Binding. - SRP $19.99




HAIL TO THE KING WITH THE KING-SIZE KIRBY COLLECTION
12/17/14 @ 12:44 pm EST
Source:
Marvel
| Categories:
Marvel
|
Comments
(0) |
E-mail Article
|
Add a Comment
He's the King of Comics. A man who left an indelible mark upon the medium, using his peerless imagination to create some of the greatest stories and characters ever told. In 2015, celebrate Jack "King" Kirby's incredible contribution to comic book history in the monumental, decades-spanning
KING-SIZE KIRBY HARDCOVER
collection!
Presented in Marvel's Adamantium-sized format, this titanic tome clocks in at more than 800 pages of Kirby's finest stories and stands more than a foot tall! For the first time ever, fans will be able to experience these truly genre-defining stories in a format that complements Jack Kirby's unsurpassed art and storytelling abilities.
"If there were a Mount Rushmore of American comic book artists, Jack Kirby would be front and center," says Marvel Editor-in-Chief Axel Alonso.
Whether it was westerns, romance, war, horror, sci-fi, humor or super heroes – Jack Kirby could do it all! From Captain America punching Adolf Hitler to the super heroic creation of the Fantastic Four, X-Men and Avengers on to the far-out space opera of the Eternals, savor Jack Kirby's most iconic comics in this one, unforgettable collection.
"Fans should reinforce their bookshelves and coffee tables," says Marvel SVP Sales & Marketing David Gabriel. "This one is going to be huge – literally! We're aiming to bring fans the ultimate collection, the ultimate collectable and the definitive Jack Kirby experience. The King of Comics deserves no less."
This summer, experience the work of Jack Kirby brought to life like never before. A collection for the ages, experience the groundbreaking storytelling of one of the medium's greatest pioneers when the
KING-SIZE KIRBY HARDCOVER
hits stores in July! Hail to the King.
KING-SIZE KIRBY collects material from RED RAVEN #1; MARVEL MYSTERY COMICS #13; CAPTAIN AMERICA COMICS (1941) #1, 7; TALES TO ASTONISH #5; RAWHIDE KID #17; AMAZING ADVENTURES (1961) #1, STRANGE TALES #89, #94 and #114; TEEN-AGE ROMANCE #84; FANTASTIC FOUR #1, #48-51, #57-60 and ANNUAL #5; INCREDIBLE HULK #3; TWO-GUN KID #60; LOVE ROMANCES #103; AMAZING SPIDER-MAN #8; SGT. FURY #6 and #13; AVENGERS #4; TALES OF SUSPENSE #59; X-MEN #9; THOR #134-136 and #155-157; NOT BRAND ECHH #1; AMAZING ADVENTURES (1970) #1-2; CAPTAIN AMERICA'S BICENTENNIAL BATTLES; CAPTAIN AMERICA (1968) #200; ETERNALS #7; DEVIL DINOSAUR #1; and WHAT IF? #11
KING-SIZE KIRBY HC Written by JACK KIRBY, MARTIN BURNSTEIN, JOE SIMON & STAN LEE Penciled by JACK KIRBY Cover by JACK KIRBY On Sale JULY 2015!