LET'S GO, VOLTRON FORCE! FIRST-EVER APPEARANCE AT NEW YORK COMIC CON
10/12/11 @ 2:19 pm EST
Source:
NYCC
|
Comments
(0) |
E-mail Article
|
Add a Comment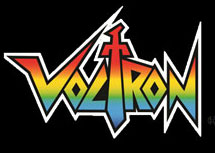 PANEL PRESENTATION FROM THQ, DYNAMITE ENTERTAINMENT, VIZ MEDIA AND WORLD EVENTS PRODUCTIONS WITH VOLTRON PRODUCT GIVEAWAYS FROM MATTEL AND CLASSIC MEDIA OCTOBER 16

WHAT:
Voltron®
, the franchise that began when the 1980s robot-themed television action series
Voltron: Defender of the Universe®
launched, will take part in New York Comic Con with a panel presentation, product giveaways, signing events and
Voltron
costume character appearances. The panel will feature all-new and classic
Voltron
content including
toys and merchandise
, a sneak peak of
the Voltron video game presented by THQ,
an early glance at
Dynamite Entertainment Voltron comics,
an exclusive preview of
VIZ Kids' Voltron Force™ graphic novels
and a quick look at
upcoming episodes of the
television series
Voltron Force
on Nicktoons.
Voltron
-themed items including a Mattycollector.com "Club Lion Force" membership for
Voltron
collectibles from Mattel, t-shirts and DVDs will be given away as prizes throughout the panel presentation.


WHO:

Jeremy Corray,
Voltron Force
Supervising Producer, will moderate the event that will include artists, writers, producers and designers from the entire
Voltron
universe:
· From
THQ
, Peter Armstrong, Executive Producer;
· From
World Events Productions
, Jeremy Corray and Bob Koplar, Vice President of WEP
· From
Dynamite Entertainment
, Nick Barrucci, President, Dynamite Entertainment
· From
VIZ Media
, Traci Todd, Senior Editor, Jacob Chabot, Cartoonist and Illustrator for VIZ Media graphic novels, and Brian "Smitty" Smith, Writer
· From
Mattel
, Natalie So, Associate Marketing Manager
WHEN:

Panel – Sunday, October 16 from 1:30 p.m. to 2:30 p.m. in Room #1A24
Media Room – Sunday, October 16 noon to 1:00 p.m. in Room #1E15
Mattel Booth (#1222) – During the convention, the upcoming line of
Voltron
collectible toys will be displayed, and a limited number of "Blazing Sword Voltron" figures will be available for purchase.
VIZ Media Booth (#932) – Artists and writers of the
Voltron Force
graphic novels will be signing posters and greeting fans:
Saturday October 15th, 3-4PM Brian Smith (Writer) & Dario Brizuela (Artist) for
Voltron Force, Volume 3

Sunday October 16th, 3-4PMBrian Smith (Writer) & Jacob Chabot (Artist) for
Voltron Force, Volume 1


WHERE:
New York Comic Con The Jacob K. Javits Convention Center 655 West 34th StreetNew York, NY 10001
NOVA619 CONTINUES ITS CELEBRATION OF 40 YEARS OF THE MAN CALLED NOVA WITH 'THE PATH, PART 3'
06/25/16 @ 8:52 pm EST
Source:
Nova Prime Page
| Categories:
Nova
|
Comments
(0) |
E-mail Article
|
Add a Comment
NOVA 619 2016 SEASON - THE PATH, PART 3
NOW ONLINE AT NOVA PRIME PAGE!
The third chapter of Nova619's continuing celebration arc for the Human Rocket's 40th Anniversary!
Join
Classic Nova 619
on Xandar during the Second Xandar/Skrull War along with the deadly Diamondhead! And he's about to learn the origins of the Xandarians and the Nova Force! And how does that tie into events that he and future Rich will face on Epyrus 7? Featuring Nova619 debuts for Cedric Lab, Jenny Gorman for this episode's cover and winner of the "Design First Nova Prime" winner Pipin Tobing!
Plot/Script - Daz Blackburn
Pencils and Inks - Cedric Lab
Colors - Donny Armstrong and Jasmin Steele
Letter - P. Charles
Cover - Jenny Gorman
First Nova Prime designed by Pipin Tobing. Dedicated to Marv Wolfman and Chris Marrian
ALSO:
THE WONDER WORLOCK
in "The Great Goff Conspiracy, Part 3!" Created& written by Byron Brewer. Cover illustration by Tony Savage.
Online NOW! Download FREE at Nova Prime Page!
NEW GHOSTBUSTERS TV SPOTS: MELISSA MCCARTHY SHOOTS GHOST IN GROIN
06/25/16 @ 8:25 pm EST
Source:
Comicbook
| Categories:
MIsc
|
Comments
(0) |
E-mail Article
|
Add a Comment
Sony Pictures has released a new pair of television spots for
Ghostbusters
, and one them features Melissa McCarthy firing a proton stream at the pubic region of an enormous ghost. After the apparition screams in agony, a cocky McCarthy yells to it, "How do you like that?" and thrusts her hips in celebration. The second spot includes some additional footage of the mannequin coming to life and chasing Leslie Jones.
Video 1:
https://youtu.be/leg61ltgS8E
Video 2:
https://youtu.be/Bs_uZrC9tDY
JUSTICE LEAGUE WILL TAKE CUES FROM THE MAGNIFICENT SEVEN
06/25/16 @ 8:19 pm EST
Source:
Comicbook
| Categories:
Justice League
|
Comments
(0) |
E-mail Article
|
Add a Comment
Unite the (Magnificent) Seven!
In the 1960 classic Western
The Magnificent Seven
, which is an American remake of Akira Kurosawa's
The Seven Samurai
(1954), a small agricultural village in Mexico is terrorized by a group of marauding bandits (led by Eli Wallach). To protect themselves, the villagers go into town to buy guns and ammo, but end up hiring a gunslinger played by Yul Brynner instead, and he goes and recruits six other gunfighters — played by Charles Bronson, Steve McQueen, Horst Buchholz, Robert Vaughn, James Coburn, and Brad Dexter — to help.
In
Justice League
, Batman will go on a similar journey, recruiting Wonder Woman, The Flash, Aquaman, and Cyborg to be a part of his magnificent six.
"I think a sort of
Magnificent Seven
aspect of the movie, the team building part of the movie," director Zack Snyder told Comicbook.com and other press during a
Justice League
set visit. "You guys know I'm a fan of
Magnificent Seven
or of team making movies. It's fun for me to finally get to this point now in the progression of these two movies where we are building a team and making the
Justice League
, if you will."
By the way, a
Magnificent Seven
remake starring Denzel Washington, Chris Pratt, Vincent D'Onofrio, Matt Bomer, Ethan Hawke, Peter Sarsgaard, Haley Bennett and Cam Gigandet will be released this September.
KELLAN LUTZ MET WITH MCG ABOUT MASTERS OF THE UNIVERSE MOVIE
06/25/16 @ 8:08 pm EST
Source:
Comicbook
| Categories:
Masters of The Universe
|
Comments
(0) |
E-mail Article
|
Add a Comment
Actor Kellan Lutz has apparently met with McG for
Masters of the Universe
, the first new news on the project since it was rumored that McG would take over as director.
The
Twilight
actor recently starred in one of two box office disappointments about Hercules -- which means that if he were to land the He-Man role in
Masters of the Universe
, his career path would go, roughly, "lost an armwrestle to Kristen Stewart," "played Hercules," "played He-Man."
The screenplay for the film was being written by Jeff Wadlow, who was rumored to direct it -- but then he took on
Kick-Ass 2
and was developing
X-Factor
, so McG's was the first big name that came up after it appeared Wadlow was more or less taking himself out of the running. The latest version of the
Masters of the Universe
script comes from the team of Alex Litvak and Mike Finch.
Sony Pictures and Escape Artists were reportedly in talks to bring McG in to direct as of January.
MARVEL'S DAREDEVIL CANCELLED VIDEO GAME FOOTAGE REVEALED
06/25/16 @ 8:04 pm EST
Source:
Comicbook
| Categories:
Daredevil
|
Comments
(0) |
E-mail Article
|
Add a Comment
In the time before Marvel Studios ascension to the top of the superhero mountain, Marvel was all about licensing its IP. While this resulted in some fantastic partnerships, it also generated some duds as well as a few projects that never saw the light of day.
One of these projects is Marvel's Daredevil video game, which was developed by 5000 Ft Inc. Actually, that isn't totally correct. Thanks to Unseen 64's investigation (via DidYouKnowGaming) into what went wrong with the project, we now know that it wasn't Marvel that was completely in control of the vision. In fact, one of the bigger issues that hindered development on the game was the constant push and pull of differing creative visions from both Marvel and Sony, as the game was being designed for the Playstation 2.
As Unseen 64 explains it, the original vision for the game was to be a small series of vignettes, which would highlight some of Daredevil's most iconic storylines and characters. Frank Miller's run on the book was heavily used to build the story, and the game starred everyone you would expect, including Elektra, Bullseye, Kingpin, and even the Punisher later down the line.
Unfortunately for 5000 Ft. Inc., Regency soon announced their upcoming Daredevil film starring Ben Affleck, and at that point, the scope of the project changed from a smaller game to a more Grand Theft Auto-like open-world experience. That's a big shift, but the ideas they had to support it were sound.
The developers were including a shadow world, which basically would operate like Batman's detective vision in the Arkham Games. DD could see through walls and objects in this mode, but he could also see reverberations of sound, like if someone pulled a weapon, and would then be able to dodge the shots. There are also designs that show him being able to see injuries to the body of his enemies as well as seeing how fearful they were.
In that regard it was a little ahead of its time, but it seems internal issues at the studio along with the constant tug of war between Sony's "inventive" gameplay mechanics (a Tony Hawk Skater like grinding mechanic is stretching the definition of the word inventive) and Marvel's want to adhere closer to the character's roots, ultimately did the game in. Still, it's an interesting what-if scenario, and would have probably been something worth playing if Sony and Marvel could've somehow gotten on the same page.
Video:
https://youtu.be/MF8AEtKXwEA
INDEPENDENCE DAY 3 PLANNED AS INTERGALACTIC JOURNEY
06/25/16 @ 7:58 pm EST
Source:
Comicbook
| Categories:
MIsc
|
Comments
(0) |
E-mail Article
|
Add a Comment
The fact that Director Roland Emmerich finally got around to making a sequel to his hit film
Independence Day
is surprising enough, but now the director has teased details about a planned third entry in the franchise.
Whether that actually happens or not will likely depend on how the film does internationally. Right now the film is looking to pull in around $41 to $44 million domestically in its opening weekend, which isn't that much less than the original, which clocked in at around $50 million. Still,
Independence Day: Resurgence
carries a hefty budget of $165 million, so the film will have to make up for some lost ground overseas to warrant another sequel.
If that does happen, Emmerich already has an idea in mind according to his sit down with Empire Online.
"The next one will be an intergalactic journey. It'll be [set] maybe a year or two later, not 20 years [on]. I want to maintain this group of people, especially the young characters, and Jeff [Goldblum] and Brent [Spiner] will take part in it. It'll be fun to keep that group together." Would this famously sequel-shy filmmaker hand the reins to another director? Not likely. "Will I definitely direct it? Oh yes. I'd never, ever let someone else do it."
A third film would pick up pretty smoothly from seeds planted in Resurgence according to Emmerich. Some spoilers follow, so if you haven't seen the film yet avert your eyes.
"I imagine them now going in one of these ships they've rebuilt into a wormhole," explains Emmerich, adding, "I think it'll be the classic of going into space but it has to be about Earth, and we have a really good idea for that."
NEW STAR TREK BEYOND TV SPOT RELEASED
06/25/16 @ 7:54 pm EST
Source:
Comicbook
| Categories:
Star Trek
|
Comments
(0) |
E-mail Article
|
Add a Comment
Paramount Pictures has released a new television spot for
Star Trek Beyond,
featuring the Enterprise getting decimated and Captain Kirk pulling off an Evil Kenevil-like jump on a futuristic motorcycle.
Video:
https://youtu.be/lfVuIikgoLo
6 LEGEND OF TARZAN CLIPS & B-ROLL FOOTAGE RELEASED
06/25/16 @ 7:51 pm EST
Source:
Comicbook
| Categories:
MIsc
|
Comments
(0) |
E-mail Article
|
Add a Comment
BOX OFFICE: 'FINDING DORY' CAPSIZES 'INDEPENDENCE DAY: RESURGENCE'
06/25/16 @ 7:40 pm EST
Source:
The Hollywood Reporter
| Categories:
MIsc
|
Comments
(0) |
E-mail Article
|
Add a Comment
Pixar's
Finding Dory
continues to drown out the competition.
The animated tentpole will have no trouble staying atop the North American box-office chart in its second weekend, while Roland Emmerich's
Independence Day: Resurgence
is coming in behind expectations.
On Friday,
Dory
earned $23.2 million from 4,305 theaters for a projected weekend haul of $76 million-$77 million.
Independence Day: Resurgence
followed with $16.8 million from 4,068 theaters, putting it on course for a subdued $42 million domestic debut.
Fox is counting on
ID4
doing big business overseas, where it's launching in numerous markets this weekend, including China. Box-office analysts believe it has a strong shot at opening to $100 million or more offshore, despite the absence of Will Smith, who didn't return for the sequel.
The tentpole, with a hefty net production budget of $165 million, is set two decades after the events in the first film (including the spectacular destruction of the White House and other iconic landmarks), and sees the same menacing aliens once again wreaking havoc.
Smith might be absent but a number of other stars appearing in the original film reprised their roles, including Bill Pullman, Jeff Goldblum, Judd Hirsch and Sela Ward. Newcomers include Liam Hemsworth, who plays a hot-shot military pilot whose parents died in the first alien attack and who is now dating the former first daughter (Maika Monroe), and Jessie Usher, who plays the stepson of Smith's character, now deceased.
HEAVY METAL TO PUBLISH NATASHA ALTERICI'S HEATHEN
06/25/16 @ 4:52 am EST
Source:
Bleeding Cool
| Categories:
MIsc
|
Comments
(0) |
E-mail Article
|
Add a Comment
Last year, Natasha Alterici digitally published Heathen, a Viking fantasy comic book about Aydis, a young female hunter banished from her village for being gay, who finds a parallel in the Norse story of Brynhild, cursed by Odin to live in exile . And Aydis as the one who might free her from her fiery prison at the top of a mountain in exchange for marriage.
Alyterci successfully Kickstartered the publication of the comic as a print collection earlier in the year, and now it is to be published again by Heavy Metal, serialised as single issues. Which could find the comic a whole new audience.
HEATHEN #1
(W/A/CA) Natasha Alterici
Banished Viking warrior Aydis is leaving her small-minded village far behind to embark upon a quest. Her big idea? To right the wrongs of corrupt God-King Odin, that's all. The first step of her journey is to find the cursed Valkyrie Brynhild and set her free, but a deadly shape-shifting spy stands in Aydis's way. Hail Heathen! The critically-acclaimed debut of Natasha Alterici that defies feminine archetypes while cleaving the skull of genre conventions. (STL016132)
32pgs, FC $3.99