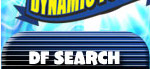 LETíS GO, VOLTRON FORCE! FIRST-EVER APPEARANCE AT NEW YORK COMIC CON

10/12/11 @ 2:19 pm EST

Source:

NYCC

|

Comments

(0) |

E-mail Article

|

Add a Comment

PANEL PRESENTATION FROM THQ, DYNAMITE ENTERTAINMENT, VIZ MEDIA AND WORLD EVENTS PRODUCTIONS WITH VOLTRON PRODUCT GIVEAWAYS FROM MATTEL AND CLASSIC MEDIA OCTOBER 16

WHAT:
Voltron®

, the franchise that began when the 1980s robot-themed television action series

Voltron: Defender of the Universe®

launched, will take part in New York Comic Con with a panel presentation, product giveaways, signing events and

Voltron

costume character appearances. The panel will feature all-new and classic

Voltron

content including

toys and merchandise

, a sneak peak of

the Voltron video game presented by THQ,

an early glance at

Dynamite Entertainment Voltron comics,

an exclusive preview of

VIZ Kids' Voltron Force™ graphic novels

and a quick look at

upcoming episodes of the television series Voltron Force on Nicktoons. Voltron

-themed items including a Mattycollector.com "Club Lion Force" membership for

Voltron

collectibles from Mattel, t-shirts and DVDs will be given away as prizes throughout the panel presentation.



WHO:


Jeremy Corray,

Voltron Force

Supervising Producer, will moderate the event that will include artists, writers, producers and designers from the entire

Voltron

universe:

· From

THQ

, Peter Armstrong, Executive Producer;

· From

World Events Productions

, Jeremy Corray and Bob Koplar, Vice President of WEP

· From

Dynamite Entertainment

, Nick Barrucci, President, Dynamite Entertainment

· From

VIZ Media

, Traci Todd, Senior Editor, Jacob Chabot, Cartoonist and Illustrator for VIZ Media graphic novels, and Brian "Smitty" Smith, Writer

· From

Mattel

, Natalie So, Associate Marketing Manager

WHEN:


Panel – Sunday, October 16 from 1:30 p.m. to 2:30 p.m. in Room #1A24

Media Room – Sunday, October 16 noon to 1:00 p.m. in Room #1E15

Mattel Booth (#1222) – During the convention, the upcoming line of

Voltron

collectible toys will be displayed, and a limited number of "Blazing Sword Voltron" figures will be available for purchase.

VIZ Media Booth (#932) – Artists and writers of the

Voltron Force

graphic novels will be signing posters and greeting fans:

Saturday October 15th, 3-4PM Brian Smith (Writer) & Dario Brizuela (Artist) for

Voltron Force, Volume 3


Sunday October 16th, 3-4PMBrian Smith (Writer) & Jacob Chabot (Artist) for

Voltron Force, Volume 1

WHERE:

New York Comic Con The Jacob K. Javits Convention Center 655 West 34th StreetNew York, NY 10001

ECCC: VALIANT ANNOUNCES BOOK OF DEATH

03/28/15 @ 11:56 pm EST

Source:

Comic Vine

| Categories:

MIsc

|

Comments

(0) |

E-mail Article

|

Add a Comment

HARBINGER WARS

UNITY

ARMOR HUNTERS

THE VALIANT

BOOK OF DEATH

SO LET IT BE WRITTEN.

SO LET IT BE DONE.

COMING JULY 2015

Artwork by

Robert Gill

… announcing at ECCC..

The Book Of Death

from Valiant in July.

ECCC: DC COMICS: CHAMPIONS OF JUSTICE, HEAVY ON THE BATGIRL

03/28/15 @ 8:51 pm EST

Source:

Comic Book Resources

| Categories:

DC

|

Comments

(0) |

E-mail Article

|

Add a Comment

The talent behind some of the most unique successes in DC Comics' current slate gathered Saturday afternoon at Emerald City Comicon in Seattle, for the "DC Comics: Champions of Justice" panel. Talent on hand include the "Batgirl" team of Cameron Stewart, Brenden Fletcher and Babs Tarr, plus "Sinestro" and "Lobo" writer Cullen Bunn and "Batman '66" writer Jeff Parker.

Hank Kanalz, moderating the panel, asked about the genesis of the current "Batgirl" run.

Stewart shared that originally he was approached to write and draw the series himself, but had just committed to "Fight Club 2" at Dark Horse Comics -- thus bringing in his longtime friend Fletcher as co-writer, and Tarr, who he discovered on Tumblr and had never drawn sequential pages before. Stewart had been drawing layouts for "Batgirl," but Tarr revealed that she's taking on sole art duties with issue #41.

Fletcher also writes DC's latest take on "Black Canary," set to debut with a #1 issue in June 17. Fletcher said he's looking to reestablish Black Canary as the premier martial artist in the DC Universe, and, "while she's doing it, she has to suffer through being on tour with a band, which is just her current circumstances."

Bunn talked "Sinestro," saying he definitely sees the title character as a villain, though Sinestro sincerely believes in what he's doing.

"He's struggling with the idea of saving his people and building up his forces," Bunn said. "He's building up these forces for something only he knows is coming -- we won't reveal that for a while."

Next up: "Lobo." "I don't consider him an antihero, he's a pretty terrible person," Bunn said.

An upcoming issue of the series will have, Bunn said, "one of the most violent climaxes of a battle I've ever written, it's really grotesque. I think it's just the tip of the iceberg in where Lobo is going, in terms of how mean and violent he is."

"Convergence" starts imminently, and Parker is writing two of the tie-in series -- "Convergence: Hawkman" and "Convergence: Shazam."

"Hawkman," illustrated by Tim Truman, returns to the Joe Kubert era of Hawkman and Hawkgirl fighting crime while acting as museum curators.

Of "Shazam," Parker said he realized he couldn't "phone this one in" after reading the Stewart-illustrated "The Multiversity: Thunderworld." Parker said the real star of the issue is artist Evan "Doc" Shaner, and that Shazam is the character he was meant to draw.

Parker also talked "Batman '66," and said that if Solomon Grundy -- who features in an upcoming installment of the comic -- appeared on the '60s "Batman" TV series, he would be played by Ted Cassidy, Lurch from "The Addams Family."

Turning to audience questions, a young fan asked if the pulled "Batgirl" #41 variant cover meant that there will be references to "The Killing Joke" in the series.

"Pretty sneaky, somebody sending a kid up there to ask that question," Parker joked.

"The whole purpose of the storyline we just concluded was to kind of move past 'The Killing Joke,' and not have that be a defining aspect of the character," Stewart answered. "'Killing Joke' still exists, it's still canon, but we're not going to dwell on it anymore."

"That dancing scene is the final answer to it," Fletcher added. "Batgirl wins."

Stewart said upcoming issues of "Batgirl" will see more familiar DC characters brought to the mix." (Source: CBR)





ECCC: MARVEL: FROM "BLACK VORTEX" TO "SECRET WARS"

03/28/15 @ 8:25 pm EST

Source:

Comic Book Resources

| Categories:

Marvel

|

Comments

(0) |

E-mail Article

|

Add a Comment

Saturday afternoon in Seattle, Marvel turned its attention at Emerald City Comicon to the "From 'Black Vortex' to 'Secret Wars'" panel, focusing on -- but not limited to -- the two titular events. In attendance were Marvel Executive Editor Mike Marts, Marvel VP of International Business Development C.B. Cebulski and writers Kelly Sue DeConnick, Rick Remender and Charles Soule.

Marts started the panel by asking Remender to discuss the recently announced "Secret Wars"-related series he's writing, "Hail Hydra."

"We've never seen what happens when Hydra wins," Remender said of "Hail Hydra." "There's a bridge from 'Captain America' that connects directly into this."

Soule discussed "Inhumans: Attilan Rising," which he compared to "Casablanca." In "Attilan Rising," Medusa and Black Bolt -- long-married in the traditional Marvel Universe -- will be at odds.

"It's very dramatically emotionally, with huge action," Soule said. "It's a lot of fun. 'Secret Wars' gives us the opportunity to twist things and do things we wouldn't normally be able to do. I'm having a lot of fun with the mash-up element of it."

The other Soule-written "Secret Wars" event is "Civil War."

"You probably know that story," Soule said of the 2006-2007 original. "Having the opportunity to tell a new story set in that idea is super-fun."

In Soule's "Civil War" series, "It's not just the superheroes, we're all a part of it. It's gigantic. It's the biggest thing, scope-wise, I've ever done."

The panel moved on to fan questions. When asked about a perceived suppression of the Fantastic Four within Marvel publishing, Cebulski dismissed the notion that the characters are being held back. "There will be a 'Fantastic Four' book," Cebulski said, adding that the characters play an important part in "Secret Wars." "The characters are still loved." Cebulski also pointed out that Human Torch will be a part of "Uncanny Inhumans," as revealed earlier this week.

Marts said that several characters will have "lasting effects" as a result of "The Black Vortex" storyline. "Not just minor characters, big characters."

Winding down the panel, an attendee asked if Miles Morales "becoming the main Spider-Man" have anything to do with the Sony and Marvel Studios live-action Spidey deal? Cebulski said they can't speak to that film deal, and stated, "Miles becoming the main Spider-Man, I think you're speculating a little bit there. Peter Parker is still going to be around, he's not going anywhere."

Will there still be an "Amazing Spider-Man" series after "Secret Wars"? "Wait and see," Cebulski responded. (Source: CBR)





ECCC: DC ENTERTAINMENT ALL ACCESS: WEEKLIES CONVERGE

03/28/15 @ 7:45 pm EST

Source:

Newsarama

| Categories:

DC

|

Comments

(0) |

E-mail Article

|

Add a Comment

Moderator Hank Kanalz kicked off DC's All Access: Weeklies Converge panel at ECCC on Saturday by introducing panelists James Tynion IV, Dan Jurgens, Marguerite Bennett, Stuart Moore and Jeff King.

Kanalz showed a video trailer for Convergence, featuring Dan DiDio explaining Convergence's multiversal plot, where worlds that were destroyed in previous Crisis events come together in a single world, brought together by Brainiac.

King spoke on the challenges of bringing disparate characters and worlds together. "To me, the challenge was balancing the epic and the intimate, and I think we did that. Dan kind of teased a big finish to Convergence in that video, and it certainly explains a lot about Multiversity, and why there's that question mark on the map of the multiverse."

Moore discussed Convergence: Superboy and the Legion of Super-Heroes, which draws on the 1980's Legion. "It's really a story about a war between two futures. We're seeing Superboy at a point where we've never really seen him before, where he's just about to become Superman, and he's now stuck in this situation where he's not sure he's going to make it through to be the hero he knows he's destined to be."

Issue #1 will be drawn by Moore's partner on Image's Egos, Gus Storms, and issue #2 will feature art by Peter Gross. Mark Farmer inks both issues.

Attention then moved to Tynion, who discussed Batman Eternal. "We've only got one issue left, and it's all building to this one giant moment. Taking on a weekly comic series I thought would be one of the most difficult experiences of my life, but working with so many talented writers and creators really made it a great experience. It was a room with no ego. We tried to make it really exciting, and I think we did a damn good job."

Kanalz then passed the baton to Jurgens to discuss Future's End. "We started with Batman Beyond in the future, but we kind of moved into introducing a wildly different Brainiac that shows that there's one Brainiac who's behind the appearance of every Brainiac in every other time period."

"It was really fun and sort of surreal. It forces you to get in every character's head very sincerely, and find that one thing that, as the world is destroyed around them, remains that center core, that philosophy that drives them." "It's rare that you tell a story where you don't win," said King.

"Yeah, but we knew that's what we had to do, that there was no other way it could end."

Gail Simone also joined the panel to discuss Convergence: Nightwing/Oracle. "Dan DiDio is a tricky bastard," said Simone. "I thought I was done writing Oracle forever. Then I got an e-mail from Dan one day that said, 'Hey, Gail, what about Oracle?' and that was it. He offered me the opportunity to tell the Nightwing/Oracle story I've always wanted to tell." (Source: Newsarama)





ECCC: FIALKOV SHARES MORE ABOUT "PACIFIC RIM: TALES FROM THE DRIFT"

03/28/15 @ 3:43 pm EST

Source:

Comic Book Resources

| Categories:

MIsc

|

Comments

(0) |

E-mail Article

|

Add a Comment

Following in the announcements of "Pacific Rim 2" due out in 2017 and the success of the graphic novel "Pacific Rim: Tales from the Year Zero," Legendary Comics will bepublishing a 4-issue miniseries, "Pacific Rim: Tales from the Drift," starting in November. "Pacific Rim" screenwriter Travis Beacham planned out the story, and Joshua Hale Fialkov will write the series with art by Marcos Marz.

Fialkov at Emerald City Comic Con confirmed tp CBR that the miniseries will be in the continuity of the film, taking place between the events of the graphic novel and the movie.

"It's true to the spirit of the movie," he said, "Guillermo del Toro has been involved every step of the way."

Fialkov said that within the "Pacific Rim" universe, the story in the miniseries is just as important as the film or graphic novel."Pacific Rim: Tales from the Drift" will focus on the Jaeger Tacit Ronin, which was shown briefly in the 2013 film. The story's two pilots will be new characters, and the miniseries will show "the entirety of the relationship, from when they meet, to getting matched up, to how they become pilots," according to the writer.

"The pace of the series means that there will be action in every issue," said Fialkov.

He also revealed that the story is "set in the drift," but said that he could not explain further.

ECCC: "VALIANT ORIGINS" WEB SERIES DETAILS HISTORIES OF BLOODSHOT AND MORE

03/28/15 @ 3:34 pm EST

Source:

Comic Book Resources

| Categories:

MIsc

|

Comments

(0) |

E-mail Article

|

Add a Comment

Between impending 25th anniversary celebrations and a recently announced infusion of major funding, Valiant Entertainment now aims to give those new to the company a ground-level look at its main characters -- not in print or digital comics, but on YouTube, with the new web series "Valiant Origins."

The announcement comes as part of Valiant's Emerald City Comicon plans, and CBR had the

exclusive

first details.

According to CBR News, "Valiant Origins" is a 10-part series, set to be released biweekly, featuring animated histories of the publisher's biggest characters; not unlike a video recap page.

The first installment stars Bloodshot -- mere weeks before the April 15 debut of "Bloodshot Return" by Jeff Lemire and Mico Suayan -- and is available to view now.

https://youtu.be/7H6absvEnLg

ECCC: FRAZER IRVING'S "THE WICKED + THE DIVINE" #10 VARIANT COVER

03/28/15 @ 3:03 pm EST

Source:

Comic Book Resources

| Categories:

Image

|

Comments

(0) |

E-mail Article

|

Add a Comment

At Image Comics' "Image Comics Presents: Your New Favorite Comics" panel midday Saturday at Emerald City Comicon in Seattle, a new variant cover by acclaimed artist Frazer Irving -- most recently of "Annihilator" with Grant Morrison -- was revealed for "The Wicked + The Divine" #10.

"The Wicked + The Divine" #10 is scheduled for release on April 29.

THE FICTION IS COMING FROM BOOM IN JUNE

03/28/15 @ 2:52 pm EST

Source:

Bleeding Cool

| Categories:

MIsc

|

Comments

(0) |

E-mail Article

|

Add a Comment

Calling all bookworms! This is a comic right up our alley.

Coming from BOOM! Studios, written by Curt Pires (POP, Mayday) with art by David Rubin, is The Fiction #1.

The story centers around four childhood friends who discover a box of strange books, but not just any books. These books have the power to transport people to the beautiful worlds described within them, when read aloud.

However, most of the time magical things come at some cost. So, when one of the four goes missing, the others vow never to reveal where they've been and what they've seen. Years later, when one of the remaining kids, now an adult, also mysteriously disappears, it's up to the last two of the group to dig up their dusty books to find him and finally figure out what happened to their friend all those years ago.

The Fiction #1 is set to release this June.





CAPTAIN MARVEL IN AVENGERS: AGE OF ULTRON? HERE'S THE LATEST

03/28/15 @ 10:54 am EST

Source:

Cinema Blend

| Categories:

Captain Marvel

|

Comments

(0) |

E-mail Article

|

Add a Comment



At this point we might as well give Captain Marvel the award for Most Rumors Surrounding An Upcoming Marvel Movie Character. Besides speculation over which actress will be playing Carol Danvers in the MCU, there were rumors even before her solo film was announced in October that she would debut in Avengers: Age of Ultron.

Earlier this week, the rumor of her appearing in the May blockbuster's post-credits sequence rose again, though it was unconfirmed. Now, only days later, another report as come out over a possible appearance, but this time it's not looking good for the heroine.

Nerdist reports that Carol Danvers will not be appearing in Avengers: Age of Ultron. Host Jessica Chobot acknowledges that the often-mentioned post-credits sequence would be one way we could have seen her, but as it stands now it's more likely we would see characters like Black Panther, Thanos or even Spider-Man (though that is also a slim possibility) once Avengers: Age of Ultron wraps up.

So if you were looking to see one of Marvel's most famous female superheroes among the other 11 other officially announced superheroes slated to show up in the movie, you're likely going to be disappointed, according to this new report.

One persistent claim was that Captain Marvel would be among the new team members that comprise the Avengers 2.0 team after the original team dissolves (as expected). However, she was not included in the recently reported lineup of Captain America, Black Widow, War Machine, Scarlet Witch, Vision and Falcon.

GENE SIMMONS AND WWE TEAM TO MAKE HORROR MOVIES

03/28/15 @ 10:41 am EST

Source:

Bleeding Cool

| Categories:

MIsc

|

Comments

(0) |

E-mail Article

|

Add a Comment



Reality star and bassist for KISS, Gene Simmons, is teaming up with the WWE to launch Erebus Pictures, a company to finance and produce horror films, Erebus being the name of the Greek God of darkness.

"The horror genre continues to fascinate me as it proves to be endlessly thrilling and engaging for audiences," Simmons said.

The company is starting out with a film called Temple by Matt Savelloni. Temple follows a spec-op team that is trapped inside an isolated military compound when it's artificial intelligence is suddenly shut down. They are there to discover what killed the team running the facility. And the horror starts there.

Their as of yet unannounced second feature will start production later this year.

RECENT NEWS

Latest News
Updated: 03/28/15 @ 11:56 pm

1. ECCC: VALIANT ANNOUNCES BOOK OF DEATH

2. ECCC: DC COMICS: CHAMPIONS OF JUSTICE, HEAVY ON THE BATGIRL

3. ECCC: MARVEL: FROM "BLACK VORTEX" TO "SECRET WARS"

4. ECCC: DC ENTERTAINMENT ALL ACCESS: WEEKLIES CONVERGE

5. ECCC: FIALKOV SHARES MORE ABOUT "PACIFIC RIM: TALES FROM THE DRIFT"