LET'S GO, VOLTRON FORCE! FIRST-EVER APPEARANCE AT NEW YORK COMIC CON
10/12/11 @ 2:19 pm EST
Source:
NYCC
|
Comments
(0) |
E-mail Article
|
Add a Comment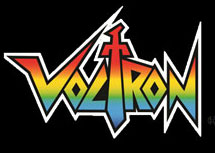 PANEL PRESENTATION FROM THQ, DYNAMITE ENTERTAINMENT, VIZ MEDIA AND WORLD EVENTS PRODUCTIONS WITH VOLTRON PRODUCT GIVEAWAYS FROM MATTEL AND CLASSIC MEDIA OCTOBER 16

WHAT:
Voltron®
, the franchise that began when the 1980s robot-themed television action series
Voltron: Defender of the Universe®
launched, will take part in New York Comic Con with a panel presentation, product giveaways, signing events and
Voltron
costume character appearances. The panel will feature all-new and classic
Voltron
content including
toys and merchandise
, a sneak peak of
the Voltron video game presented by THQ,
an early glance at
Dynamite Entertainment Voltron comics,
an exclusive preview of
VIZ Kids' Voltron Force™ graphic novels
and a quick look at
upcoming episodes of the
television series
Voltron Force
on Nicktoons.
Voltron
-themed items including a Mattycollector.com "Club Lion Force" membership for
Voltron
collectibles from Mattel, t-shirts and DVDs will be given away as prizes throughout the panel presentation.


WHO:

Jeremy Corray,
Voltron Force
Supervising Producer, will moderate the event that will include artists, writers, producers and designers from the entire
Voltron
universe:
· From
THQ
, Peter Armstrong, Executive Producer;
· From
World Events Productions
, Jeremy Corray and Bob Koplar, Vice President of WEP
· From
Dynamite Entertainment
, Nick Barrucci, President, Dynamite Entertainment
· From
VIZ Media
, Traci Todd, Senior Editor, Jacob Chabot, Cartoonist and Illustrator for VIZ Media graphic novels, and Brian "Smitty" Smith, Writer
· From
Mattel
, Natalie So, Associate Marketing Manager
WHEN:

Panel – Sunday, October 16 from 1:30 p.m. to 2:30 p.m. in Room #1A24
Media Room – Sunday, October 16 noon to 1:00 p.m. in Room #1E15
Mattel Booth (#1222) – During the convention, the upcoming line of
Voltron
collectible toys will be displayed, and a limited number of "Blazing Sword Voltron" figures will be available for purchase.
VIZ Media Booth (#932) – Artists and writers of the
Voltron Force
graphic novels will be signing posters and greeting fans:
Saturday October 15th, 3-4PM Brian Smith (Writer) & Dario Brizuela (Artist) for
Voltron Force, Volume 3

Sunday October 16th, 3-4PMBrian Smith (Writer) & Jacob Chabot (Artist) for
Voltron Force, Volume 1


WHERE:
New York Comic Con The Jacob K. Javits Convention Center 655 West 34th StreetNew York, NY 10001
SPOILER: BENEDICT CUMBERBATCH PLAYS MORE THAN ONE CHARACTER IN DOCTOR STRANGE
10/25/16 @ 10:59 pm EST
Source:
Comicbook
| Categories:
Marvel
|
Comments
(0) |
E-mail Article
|
Add a Comment
In less than two weeks,
Doctor Strange
will be making his debut in U.S. theaters when his solo film hits, but the Sorcerer Supreme has already introduced himself to UK fans. As such, spoilers from the film have inevitably began to hit the Internet, and and one of them has to do with Benedict Cumberbatch. It's been revealed that the actor played more than one role in the film - and it's a bit of a doozy.
Spoilers below.
Fans already knew that Mads Mikkelsen was playing a villain named Kaecilius in
Doctor Strange
, but they did not know that a secondary baddie would appear in the film. Comic book readers will be excited to learn that the Dread Dormammu is summoned by Kaecilius during Doctor Strange and that the otherworldly being plays a major role in the movie's final act. But, when the film ends and the credits role, there was no actor credited for the portrayal.
Now, we know that Dormammu was partially brought to life by Cumberbatch himself. Director Scott Derrickson told IGN that Dormammu's voice was done by a British actor but that Cumberbatch "did the facial capture for it."
THE FLASH SEASON 3 EPISODE 5: MONSTER SNEAK PREVIEW
10/25/16 @ 10:54 pm EST
Source:
Comicbook
| Categories:
DC
|
Comments
(0) |
E-mail Article
|
Add a Comment
After tonight's episode of
The Flash
, a sneak preview for next week has been released. "Monster" will mark the fifth episode of Season 3, and it promises to show fans Caitlin Snow's struggle with her growing powers.
Video:
https://youtu.be/kJPA05HV8jM
HEROES BATTLE MONSTERS FOR EPIC MONSTERS UNLEASHED VARIANTS
10/25/16 @ 10:48 pm EST
Source:
Marvel
| Categories:
Marvel
|
Comments
(0) |
E-mail Article
|
Add a Comment
Raining down from the skies, rising from the depths of the oceans and emerging from beneath the very Earth itself – monsters are invading, destroying everyone and everything in their path! The only thing that stands in their way is an army of the strongest super heroes in the Marvel Universe! But even they may not be enough to stop these towering titans! It's all happening in
MONSTERS UNLEASHED
as the Avengers, the Guardians of the Galaxy, the Champions, the X-Men, the Inhumans and more band together to stop complete and total annihilation!
Blockbuster writer Cullen Bunn and some of the industry's greatest artists – Steve McNiven, Greg Land, Leinil Yu, Salvador Larroca and Adam Kubert – bring you an epic 5-part story beginning in January's
Monsters Unleashed #1
! But these five artists aren't the only ones getting in on the monster fighting action! Today, Marvel is pleased to announce five
Monster Versus Marvel Hero Variants
from blockbuster artists coming to each issue of the series!
1. Vision vs. Insect Man by Mike Mignola (
Monsters Unleashed #1
)
2. Ms. Marvel vs Rorgg by Art Adams (
Monsters Unleashed #2
)
3. Spider-Man vs. Devil Dinosaur by Ed McGuinness (
Monsters Unleashed #3
)
4. Totally Awesome Hulk vs. Magog by Bill Sienkewicz (
Monsters Unleashed #4
)
5. Thor vs. The Stone Men by Sara Pichelli (
Monsters Unleashed #5
)
It's all hands on deck as heroes everywhere must put aside their differences or face extinction! Yet even their full strength may not be enough to stop an endless horde of skyscraper-sized beasts. Will the planet Earth crack and crumble under their might? Find out when Monsters Unleashed #1 makes landfall on
January 18th, 2017
. Plus, don't miss these mammoth
Monster Versus Marvel Hero Variants
for each issue!
MONSTERS UNLEASHED #1 (NOV160745) Monster vs. Marvel Hero Variant by MIKE MIGNOLA (NOV160750)Written by CULLEN BUNNArt & Cover by STEVE MCNIVENFOC – 12/19/16, On-Sale 1/18/17
MONSTERS UNLEASHED #2 Monster vs. Marvel Hero Variant by ART ADAMSWritten by CULLEN BUNN
Art & Cover by GREG LANDOn Sale in February!
MONSTERS UNLEASHED #3 Monster vs. Marvel Hero Variant by ED MCGUINNESSWritten by CULLEN BUNN
Art & Cover by LEINIL YU
On Sale in February!
MONSTERS UNLEASHED #4 Monster vs. Marvel Hero Variant by BILL SIENKEWICZWritten by CULLEN BUNN
Art & Cover by SALVADOR LARROCAOn Sale in March!
MONSTERS UNLEASHED #5 Monster vs. Marvel Hero Variant by SARA PICHELLIWritten by CULLEN BUNN
Art & Cover by ADAM KUBERTOn Sale in March!
24: LEGACY TRAILER: "EVERYTHING YOU THINK YOU KNOW ABOUT ME, YOU DON'T"
10/25/16 @ 10:41 pm EST
Source:
Deadline
| Categories:
MIsc
|
Comments
(0) |
E-mail Article
|
Add a Comment
It's been nearly eight years since Kiefer Sutherland's Jack Bauer kept the world safe for democracy in
24
and more than two since he returned for
24: Live Another Day
. Well, this is 2016, and a new man is on the case for the revived Counter Terrorist Unit in Washington. That guy is Eric Carter (
Straight Outta Compton
's Corey Hawkins), and he's got some bad-guy dodging, butt-kicking and score settling to do in
24: Legacy
.
Here's the new trailer for Fox's upcoming franchise reboot, which premiered tonight during the network's coverage of Game 1 of the World Series.
Trailer:
https://youtu.be/sJsVEfVzkFs
DISNEY PLANS MUSICAL 'OLIVER TWIST' WITH ICE CUBE, 'HAMILTON' DIRECTOR
10/25/16 @ 10:37 pm EST
Source:
The Hollywood Reporter
| Categories:
Disney
|
Comments
(0) |
E-mail Article
|
Add a Comment
Disney Studios is teaming with Ice Cube and Thomas Kail, the Tony-winning director of
Hamilton
, for a modern and musical take on Charles Dickens'
Oliver Twist.
Marc Platt, the veteran movie producer who also was behind Broadway's hit musical
Wicked
, and Jeff Kwatinetz of The Firm are producing. Cube also will produce via his Cube Vision banner
Oliver Twist
is one of Dickens' most famous works and tells of an orphan boy who moves from a life as an exploited child laborer to being under the wings of Fagin, a leader of a gang of London pickpockets. Hardship, murders and secrets waiting to be revealed follow the boy.
The popular story was already adapted by Disney as an animated movie, 1988's
Oliver and Company.
But perhaps the biggest impact on popular culture has been through the never-ending iterations of the stage musical
Oliver!
The new
Oliver Twist
will be a modern musical with sources describing it as crossing many genres, including hip-hop. Cube and Kwatinetz are writing the treatment, with Cube attached to play Fagin.
The project is in able hands with Cube, the former co-founder of seminal rap group N.W.A turned actor and producer, most recently producing
Straight Outta Compton
and
Ride Along 2
. Cube next stars in
Fist Fight
, the New Line comedy which he also executive produced that is set to open Feb. 17.
Kail is known for collaborating with Lin-Manuel Miranda on the rapper-composer's musicals
In the Heights
and
Hamilton.
He also directed
Grease Live!,
Fox's live TV take on the classic movie musical that starred Julianne Hough and Vanessa Hudgens and that was produced by Platt (whose next film outing is the upcoming Ryan Gosling-Emma Stone musical
La La Land)
.
CW BUYS 'THE TERRANAUTS' DRAMA FROM JIM PARSONS AND ZACH HELM BASED ON NEW BOOK
10/25/16 @ 10:32 pm EST
Source:
Deadline
| Categories:
MIsc
|
Comments
(0) |
E-mail Article
|
Add a Comment
Jim Parsons plays a brilliant scientist trying to unlock the secrets of the universe on Warner Bros. TV's hit CBS comedy
The Big Bang Theory
. Now as a producer, the Emmy-winning actor is tackling a drama series project about eight top scientists conducting a grand experiment involving the future of humanity. The project, titled
The Terranauts
, has been set up at the CW. It will be written by Zach Helm based on the novel by T.C. Boyle, which is being published today.
The Terranauts
hails from WBTV and Parsons and Todd Spiewak's studio-based That's Wonderful Productions.
The Terranauts
is described as an epic story of science, society, sex, survival and, ultimately, human folly and ambition. Said to be inspired by the Biosphere 2 real-life experiment, the story revolves around eight scientists enlisted to run a biosphere that will prove vital for humanity's survival in an off-Earth colony. Their goal is to successfully create a sustainable environment to house generations to come, but things don't quite go as planned.
KEVIN CURRAN DIES: EMMY-WINNING 'SIMPSONS' AND LETTERMAN WRITER-PRODUCER WAS 59
10/25/16 @ 10:28 pm EST
Source:
Deadline
| Categories:
MIsc
|
Comments
(0) |
E-mail Article
|
Add a Comment
Kevin Curran, a veteran TV comedy writer-producer who won six Emmys as part of the staffs of
The Simpsons
and
Late Night With David Letterman
, died today at his Los Angeles home after a lengthy illness. He was 59.
Simpsons
showrunner Al Jean, who met Curran while they were at Harvard in the late 1970s, confirmed the news.
Curran wrote nearly a dozen episodes of Fox's
The Simpsons
and had been part of its producing team for the past 15 years, most recently as co-EP. He shared three Emmys for Outstanding Animated Program among 14 nominations spanning 2002-2016. Earlier in his career, he shared three consecutive writing Emmys for NBC's
Late Night With David Letterman
, as the show began to dominate late-night TV and shake up the TV comedy world.
Jean said today in a statement: "Kevin Curran was a sweet, brilliant man who said many hilarious things, some unprintable, others which will live forever in a children's cartoon."
DF News offers its sympathies and condolences to Mr. Curran's family, friends and many fans.
SHAWN LEVY TO DIRECT 'UNCHARTED' VIDEO GAME ADAPTATION FOR SONY
10/25/16 @ 10:24 pm EST
Source:
Variety
| Categories:
MIsc
|
Comments
(0) |
E-mail Article
|
Add a Comment
Shawn Levy is on board to direct an adaptation of the popular video game "Uncharted" for Sony, sources confirmed.
Variety
first reported in July that Joe Carnahan had been brought on to write the latest draft of the script, but was unable to direct as well due to his time commitment to Sony's "Bad Boys 3." The studio has acted quickly and set Levy as its helmer as Carnahan puts finishing touches on the script.
"Uncharted" is an action-adventure film based on the critically-acclaimed and top-selling PlayStation video game series, which follows the adventures of treasure hunter Nathan Drake.
The movie will be a co-production between Arad and Atlas Entertainment Production, and will be produced by Charles Roven, Alex Gartner, and Ari and Avi Arad. Sony creative exec Jonathan Kadin is overseeing the project.
The video game series was developed by Naughty Dog and published by Sony Computer Entertainment America.
MOVE OVER 007: PARAMOUNT PLANS PIC SERIES ON BRIT SPY ALEX HAWKE
10/25/16 @ 3:49 pm EST
Source:
Deadline
| Categories:
James Bond
|
Comments
(0) |
E-mail Article
|
Add a Comment
Paramount Pictures has acquired rights to the Ted Bell action espionage novel series based on British MI6 agent Sir Alexander Hawke. The studio has set
Salt
scribe Kurt Wimmer to adapt it, with Lorenzo di Bonaventura producing. The series began in 2003 with Hawke, and has spanned nine bestsellers. The most recent,
Patriot
, pitted Hawke against Russian leader Vladimir Putin, who has been a frequent nemesis in the series. The next book,
Overkill
, will be published in 2018 by Harper Collins division William Morrow.
The series is often compared to Ian Fleming's 007, and there is as much mythology and intriguing characters as in Tom Clancy's
Jack Ryan
, Robert Ludlum's
Bourne Identity
or Vince Flynn's Mitch Rapp novels. Much like James Patterson, Bell started writing novels when he was at the top of the advertising game. He was president/Chief Creative Officer of Leo Burnett in Chicago and later Vice Chairman of the Board and World-Wide Creative Director of Young & Rubicam.
FOX ANIMATION PICKS UP 'THE GIRL WHO DRANK THE MOON' FOR 'KUBO AND THE TWO STRINGS' WRITER MARC HAIMES
10/25/16 @ 3:45 pm EST
Source:
Deadline
| Categories:
MIsc
|
Comments
(0) |
E-mail Article
|
Add a Comment
Fox Animation has acquired the rights to acclaimed children's novel
The Girl Who Drank the Moon
, an epic coming-of-age fairy tale written by Kelly Barnhill. Marc Haimes, who recently co-wrote the script for Laika and Focus Features'
Kubo and the Two Strings
, has been set to adapt the script.
Veteran animation director Carlos Saldanha, who directed
Rio
for Fox, and Maresa Pullman will produce through their BottleCap Productions banner. Darlene Caamano Loquet and Fox Animation president Vanessa Morrison are executives on the project.
It's in development and is expected to be a hybrid live-action/animation, sure to whet the appetite of family audiences, if response to the book is anything to go by.
The Girl Who Drank the Moon
sees the people of a land called the Protectorate leave a baby as an offering to a witch who lives in the forest in the hope that the sacrifice will prevent her from terrorizing their town. But the catch is, she's a kind witch called Xan, who shares her home with a swamp monster named Glerk and a tiny dragon named Fyrian.
When the townspeople abandon the babies, Xan rescues them and re-homes them with loving families on the other side of the forest. As she travels through the forest with them, she nourishes them with starlight until one night she accidentally feeds a baby moonlight, which fills the child with extraordinary magic. Xan decides to keep this baby and name her Luna. But as the girl's 13th birthday approaches, her magic begins to surface with potentially dangerous consequences.