LET'S GO, VOLTRON FORCE! FIRST-EVER APPEARANCE AT NEW YORK COMIC CON
10/12/11 @ 2:19 pm EST
Source:
NYCC
|
Comments
(0) |
E-mail Article
|
Add a Comment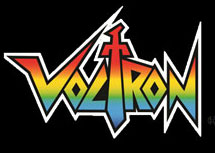 PANEL PRESENTATION FROM THQ, DYNAMITE ENTERTAINMENT, VIZ MEDIA AND WORLD EVENTS PRODUCTIONS WITH VOLTRON PRODUCT GIVEAWAYS FROM MATTEL AND CLASSIC MEDIA OCTOBER 16

WHAT:
Voltron®
, the franchise that began when the 1980s robot-themed television action series
Voltron: Defender of the Universe®
launched, will take part in New York Comic Con with a panel presentation, product giveaways, signing events and
Voltron
costume character appearances. The panel will feature all-new and classic
Voltron
content including
toys and merchandise
, a sneak peak of
the Voltron video game presented by THQ,
an early glance at
Dynamite Entertainment Voltron comics,
an exclusive preview of
VIZ Kids' Voltron Force™ graphic novels
and a quick look at
upcoming episodes of the
television series
Voltron Force
on Nicktoons.
Voltron
-themed items including a Mattycollector.com "Club Lion Force" membership for
Voltron
collectibles from Mattel, t-shirts and DVDs will be given away as prizes throughout the panel presentation.


WHO:

Jeremy Corray,
Voltron Force
Supervising Producer, will moderate the event that will include artists, writers, producers and designers from the entire
Voltron
universe:
· From
THQ
, Peter Armstrong, Executive Producer;
· From
World Events Productions
, Jeremy Corray and Bob Koplar, Vice President of WEP
· From
Dynamite Entertainment
, Nick Barrucci, President, Dynamite Entertainment
· From
VIZ Media
, Traci Todd, Senior Editor, Jacob Chabot, Cartoonist and Illustrator for VIZ Media graphic novels, and Brian "Smitty" Smith, Writer
· From
Mattel
, Natalie So, Associate Marketing Manager
WHEN:

Panel – Sunday, October 16 from 1:30 p.m. to 2:30 p.m. in Room #1A24
Media Room – Sunday, October 16 noon to 1:00 p.m. in Room #1E15
Mattel Booth (#1222) – During the convention, the upcoming line of
Voltron
collectible toys will be displayed, and a limited number of "Blazing Sword Voltron" figures will be available for purchase.
VIZ Media Booth (#932) – Artists and writers of the
Voltron Force
graphic novels will be signing posters and greeting fans:
Saturday October 15th, 3-4PM Brian Smith (Writer) & Dario Brizuela (Artist) for
Voltron Force, Volume 3

Sunday October 16th, 3-4PMBrian Smith (Writer) & Jacob Chabot (Artist) for
Voltron Force, Volume 1


WHERE:
New York Comic Con The Jacob K. Javits Convention Center 655 West 34th StreetNew York, NY 10001
BROLIN: DEADPOOL 2 IS START OF 4-FILM CABLE ARC
10/19/17 @ 12:04 pm EST
Source:
Newsarama
| Categories:
Marvel
|
Comments
(0) |
E-mail Article
|
Add a Comment
Josh Brolin won't debut as Cable until next summer's
Deadpool
sequel, but the actor has said that there's a four-film plan for his character. In an interview with
Collider
, Brolin said that "this is the beginning of Cable and absolutely not the end."
"I'm not going to tell you how much I'm in the film, but it's his introduction, and I think his introduction, even in the small promos and teasers that David has shown me, I think it's a proper reveal," Brolin said. "I think we're not trying to hide the fact that this is the beginning of Cable and absolutely not the end. I think when you're sensitive about how you reveal this character there's a sense of mystery in it, so then when we finally get into
X-Force
, you're going to be with this guy full blown all the time. There's a lot to be revealed. There's a lot to be revealed, but there's three more movies to reveal more."
Drew Goddard was recently hired to write and direct
X-Force
for 20th Century Fox, however no release date has been set for it. The studio does have two release dates reserved for 2019, three for 2020, and one for 2021 already however.
"I think [
X-Force
films] sometime next year or soon thereafter. It depends. It all depends. It depends on how Deadpool 2 does, but I don't think that's a make or break kind of deal," said Brolin. "Drew Goddard is already involved in it. He's into it now. I know he and Ryan were meeting. I've met him once, and so this is all kind of going ahead. How it goes ahead, I know that they're preparing, and I know that it's something that I'm set to do. When it happens they're going to put it as fast as they can. I think Drew Goddard is doing his movie right now and then once he's kind of wrapped up with that and this movie comes out I think we'll be ready to start the other one."
Going back to his debut in June's
Deadpool
sequel however, Brolin admits he has some health issues as a result of the action-based work.
"There's ton of action in it. The tease is, a guy who's 49 years old on the cusp of 50 who got in the best shape of his life, especially exteriorly, and I was extremely disciplined throughout that whole thing. I got beat to sh*t on that movie," Brolin said. "That's all I know. I had stuntmen throwing me all over the place. I've got a shoulder issue, I've got a knee issue that I've got to deal with now, but we got through it. We got through it. I pushed hard and I suffered because of it."
The
Deadpool
sequel is set to debut June 1, 2018.
IS DEADPOOL GETTING HIS X-FORCE COSTUME IN 'DEADPOOL 2'?
10/19/17 @ 11:58 am EST
Source:
ComicBook
| Categories:
Marvel
|
Comments
(0) |
E-mail Article
|
Add a Comment
There are some big things happening in the X-Men movie universe right now, and one of the biggest things that X-Men fans are excited for is definitely
Deadpool 2.
The sequel to Ryan Reynold's R-rated superhero comedy will open big doors to a much wider X-Men storyline, thanks to the introduction of Josh Brolin's Cable. As Brolin recently revealed, Cable's story in
Deadpool 2
is just the preamble to when he and the Merc With A Mouth team up (with some other select X-Men characters) in the much-anticipated
X-Force
.
Well, thanks to a new behind-the-scenes photo from the
Deadpool 2
set, we may have learned of a big reveal in the film: Deadpool's X-Force costume!
As you can see in the red circle photo above, there's a couple of suits in the lineup of Deadpool costumes being kept on set that are distinctly different. The question is: different in what way?
From the photo (which was posted by Reynolds on Instagram) it's clear that the various Deadpool suits each carry varying degrees of wear and tear from battle. The one Reynolds is wearing, for example, looks to be from later in the film, after our good pal 'Pool has been through some stuff.
The question then becomes: are those conspicuously different suits in the middle off-white colored, or just dust covered? Take a look for yourself ... (Via ComicBook.com)
'SUPERGIRL': FAR FROM THE TREE EXTENDED TRAILER RELEASED
10/19/17 @ 11:52 am EST
Source:
ComicBook
| Categories:
DC
|
Comments
(0) |
E-mail Article
|
Add a Comment
The CW has released the extended trailer for the upcoming third episode of
Supergirl
's third season, 'Far From The Tree.' You can check it out below.
In the episode, J'onn J'onnz/Martian Manhunter (David Harewood) returns to Mars having received a distress call from M'gann M'orrz/Miss Martian (Sharon Neal) on Monday's episode, 'Triggers.' Kara Danvers/Supergirl (Melissa Benoist) goes with him and as the trailer reveals, Mars is full of surprises the heroes -- the biggest being that J'onn is no longer the last Green Martian. His father, M'yrnn J'onnz (Carl Lumbly), is revealed to be alive.
Trailer:
https://youtu.be/sC7P8_zyh94
WHAT SECRET IS DIGGLE HIDING ON 'ARROW'?
10/19/17 @ 11:48 am EST
Source:
ComicBook
| Categories:
DC
|
Comments
(0) |
E-mail Article
|
Add a Comment
Over the course of five seasons, the various members of Team Arrow have all had their own secrets, but by the premiere of Season Six they've grown to trust each other.
Except for John Diggle (David Ramsey), codenamed Spartan, who seems to be harboring something from his allies in
Arrow
's Season Premiere episode "Fallout."
In the episode, the team comes into conflict with Black Siren and her goon squad. During a shootout, Spartan is unable to fire his gun at one of said goons, who then shoots Wild Dog and forces Green Arrow to save his life.
But what caused Diggle to freeze at that moment?
"The explosion [in the Season Five finale] affects all of us," said Ramsey at San Diego Comic-Con. "It specially affects Diggle emotionally and physically. There's a long-lasting effect of what happened on the island for him that affects him and the whole team."
In the premiere we see Diggle get caught in the blast, though the show has yet to deal with that fallout directly.
Dinah Drake catches up to him in the present day and asks if he has a problem, but he blows her off.
"We're going to see Diggle, for the first time, feeling some things that he can't handle," Ramsey said. "[Things that will affect him] even greater than the death of his brother and the death of Canary, both of which he blamed himself for. Diggle's been a little bit of a superman emotionally and even physically. I think we have to see a broken Diggle and we will."
It sounds like the explosion has affected him more than he's letting on to his team.
'VENOM' MAY BE LOOKING TO ADAPT ONE CLASSIC COMIC STORYLINE
10/19/17 @ 11:41 am EST
Source:
ComicBook
| Categories:
Marvel
|
Comments
(0) |
E-mail Article
|
Add a Comment
Venom
is moving quickly towards production, but fans have yet to find out just what the spin-off will be about. It doesn't look like Sony Pictures will be able to plug Spider-Man into the film, but the studio might have found a way around needing the hero. If a new report is correct, then
Venom
may be following after a classic comic storyline which sees Eddie Brock doing his own thing away from New York City.
Recently, Omega Underground found out some new production details about the film. The notes have prompted fans to agree that
Venom
may be eyeing
Lethal Protector
as its inspiration of choice.
If you are not familiar with the comic run, then you should know the series doesn't see Venom off doing nefarious things as you might assume. The story ran back in 1993 and sees Eddie reconcile himself with the Venom symbiote and even Spider-Man. After coming to terms with his new life, Eddie moves to San Francisco and winds up becoming a hero of sorts; The character winds up protecting a group of disenfranchised dwellers over in California, but his past cannot totally escape him.
Despite turning over a new leaf, Venom finds himself threatened when mercenaries are hired to kill him. The gang, who goes by the name The Jury, eventually leads Venom to fight a new gang of symbiote villains along with some surprise help from New York's Spider-Man.
So far, the only evidence backing up this comic storyline and its involvement with
Venom
has to do with filming. Omega Underground learned
Venom
is tentatively set to begin filming in San Francisco which is ground zero for
Lethal Protector.
Of course, Sony has yet to acknowledge the reports, so fans can only make their best educated guesses right now.
'RIVERDALE' ENTERS THE UNKNOWN IN "THE WATCHER IN THE WOODS" PREVIEW
10/19/17 @ 11:38 am EST
Source:
ComicBook
| Categories:
Archie
|
Comments
(0) |
E-mail Article
|
Add a Comment
The CW has released a promo for 'The Watcher in the Woods', the upcoming third episode of
Riverdale
's second season.
The episode will see many of the show's ensemble cast entering a sort of new normal - including Veronica (Camila Mendes) introducing Hiram (Mark Consuelos) to her friends. But as the promo proves, this might not go swimmingly, as Hiram is shown threatening Archie (KJ Apa) and getting up to various other shady nonsense.
'The Watcher in the Woods' will air on Wednesday, October 25th, at 8/7c on The CW.
Promo:
https://youtu.be/MBrViV9z17I
PLOT DETAILS FOR 'ANT-MAN AND THE WASP' REPORTEDLY REVEALED
10/19/17 @ 11:34 am EST
Source:
ComicBook
| Categories:
Marvel
|
Comments
(0) |
E-mail Article
|
Add a Comment
Marvel fans may only have eyes for
Thor: Ragnarok
right now, but there is a lot of the MCU still being worked on behind the scenes. With
Avengers: Infinity War
in post-production, Marvel Studios is plenty busy with that as well as
Ant-Man and the Wasp
. Details about the two projects have been kept tightly wrapped, but one report is now claiming to have sussed out information about the sequel's storyline.
Over on MCU Exchange, the site says it has learned a bit about how
Ant-Man and the Wasp
will start out. A source reportedly shared a few key details about the film's first-half, and the updates may not be what you had expected.
According to the report,
Ant-Man and the Wasp
will give a big nod to the events of
Captain America: Civil War
at first. With Scott Lang having escaped the Raft with Steve Rogers' help, the sequel will find the hero under house arrest when it starts. The blemish doesn't seem to bother Scott all too much as it lets him spend more time with his daughter, Cassie. And, in light of his debatable treason, the hero is said to be a bit weary to suit up as Ant-Man again. Like Hawkeye did before him, Scott appears to have left the world of superheroes behind and forget about Ant-Man.
On the flip-side, Hank Pym and Hope van Dyne are still hard at work in their lab. The father-daughter duo are working with the Quantum Realm to see if they can bring Janet back to their world. The pair aren't said to be happy about Scott's decision to join Team Cap when they needed his help, and they could still use it. Hank and Hope are said to be hunted throughout the movie, so they keep their lab on-the-go with some help from Hank's Pym Particles.
The report also stresses that
Ant-Man and the Wasp
will take place within a short time frame. It isn't impossible to think the film could take place over the course of a week if Marvel wanted, so the sequel looks like it will have plenty of action.
Ant-Man and the Wasp
is currently filming in Atlanta.
KEVIN FEIGE ADMITS HE'D LIKE ONE VILLAIN TO RETURN TO THE MCU
10/19/17 @ 11:30 am EST
Source:
ComicBook
| Categories:
Marvel
|
Comments
(0) |
E-mail Article
|
Add a Comment
It's nearly been a decade since fans saw the MCU get birthed, and the franchise has ushered in a lot of villains in that time. Baddies like Loki and Thanos are still popular choices amongst fans, but there is one villain Kevin Feige admits he'd be interested to see return.
During a recent interview with Uproxx, the head of Marvel Studios opened up about his tenure with the MCU. When the topic of
Iron Man
and Obadiah Stane was brought up, Feige confessed he would be interested to see Jeff Bridges' character make a comeback.
"Well, that would be awesome to have [Bridges] come back," Feige said. "That would be great."
The producer's comment was in response to an interview Bridges did earlier this year about his Marvel gig. During a chat with CinemaBlend, the actor admitted his character wasn't actually meant to die at the end of
Iron Man
.
"In the original script they were supposed to open my suit after, and I was gone! But then, no," Bridges revealed. "I read the scene we were shooting, and they said, 'No, you're dead.' And I said, 'Oh…' Then they said, 'Well, it's a comic! Maybe you'll come back!' I don't know."
When the star was then asked if Obadiah could still return to the MCU, Bridges played it coy. "You never know. You never know," he said.
KEVIN FEIGE TEASES MORE 'DOCTOR STRANGE' IN THE MCU SOON
10/19/17 @ 11:26 am EST
Source:
ComicBook
| Categories:
Marvel
|
Comments
(0) |
E-mail Article
|
Add a Comment
The untitled
Avengers 4
may bring the Marvel Cinematic Universe's Phase Three to an end, but that doesn't mean Marvel is done with the MCU. There are still stories to tell and, according to Marvel Studios chief Kevin Feige, those stories include Doctor Strange.
In a recent interview with Collider, Feige opened up about the status of the post-Phase Three MCU. While some films, such as a sequel to
Spider-Man: Homecoming
and
Guardians of the Galaxy Vol. 3
are already in development, Feige hinted that one of the stories that Marvel is looking to tell in the future just might be the much-anticipated
Doctor Strange
sequel.
"Certainly, we would love to tell more about the Strange story [in a sequel,]" Feige said.
Ever since
Doctor Strange
debuted last year fans have been hoping to see the neurosurgeon-turned-sorcerer played by Benedict Cumberbatch return to the MCU, preferably in a sequel but there have been no official announcements that such a project is in development. That doesn't mean that Strange isn't still a part of the MCU, however. The character will next be seen in
Thor: Ragnarok
next month and is set to appear in
Avengers: Infinity War
as well.
'GOTHAM' HAD THE PERFECT RESPONSE TO 'ARROW' NAME-DROPPING BRUCE WAYNE
10/19/17 @ 11:23 am EST
Source:
ComicBook
| Categories:
DC
|
Comments
(0) |
E-mail Article
|
Add a Comment
Arrow
dropped a pretty big Easter egg yesterday - but it looks like another DC Comics-inspired show isn't very amused.
Earlier Wednesday, an
Arrow
scene in which Oliver Queen/Green Arrow (Stephen Amell) name-drops Bruce Wayne and Gotham City surfaced online. The Twitter account for
Gotham
didn't take too long to respond to clip, tweeting "Bruce Wayne was still in Gotham last time we checked."
The comeback is even more amusing, when you get the full context of
Arrow
's scene. In it, Oliver tries to discredit a photo of him as the Green Arrow, arguing that anyone's head could've been photoshopped onto the photo - even Bruce Wayne's. He then turns to an aide, asking if Bruce Wayne has recently traveled from GothamCity to Star City.
The name-drop was first teased earlier this week, with Amell calling it the "coolest" reference the show has done yet.