LET'S GO, VOLTRON FORCE! FIRST-EVER APPEARANCE AT NEW YORK COMIC CON
10/12/11 @ 2:19 pm EST
Source:
NYCC
|
Comments
(0) |
E-mail Article
|
Add a Comment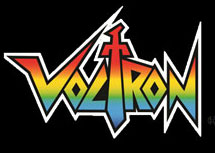 PANEL PRESENTATION FROM THQ, DYNAMITE ENTERTAINMENT, VIZ MEDIA AND WORLD EVENTS PRODUCTIONS WITH VOLTRON PRODUCT GIVEAWAYS FROM MATTEL AND CLASSIC MEDIA OCTOBER 16

WHAT:
Voltron®
, the franchise that began when the 1980s robot-themed television action series
Voltron: Defender of the Universe®
launched, will take part in New York Comic Con with a panel presentation, product giveaways, signing events and
Voltron
costume character appearances. The panel will feature all-new and classic
Voltron
content including
toys and merchandise
, a sneak peak of
the Voltron video game presented by THQ,
an early glance at
Dynamite Entertainment Voltron comics,
an exclusive preview of
VIZ Kids' Voltron Force™ graphic novels
and a quick look at
upcoming episodes of the
television series
Voltron Force
on Nicktoons.
Voltron
-themed items including a Mattycollector.com "Club Lion Force" membership for
Voltron
collectibles from Mattel, t-shirts and DVDs will be given away as prizes throughout the panel presentation.


WHO:

Jeremy Corray,
Voltron Force
Supervising Producer, will moderate the event that will include artists, writers, producers and designers from the entire
Voltron
universe:
· From
THQ
, Peter Armstrong, Executive Producer;
· From
World Events Productions
, Jeremy Corray and Bob Koplar, Vice President of WEP
· From
Dynamite Entertainment
, Nick Barrucci, President, Dynamite Entertainment
· From
VIZ Media
, Traci Todd, Senior Editor, Jacob Chabot, Cartoonist and Illustrator for VIZ Media graphic novels, and Brian "Smitty" Smith, Writer
· From
Mattel
, Natalie So, Associate Marketing Manager
WHEN:

Panel – Sunday, October 16 from 1:30 p.m. to 2:30 p.m. in Room #1A24
Media Room – Sunday, October 16 noon to 1:00 p.m. in Room #1E15
Mattel Booth (#1222) – During the convention, the upcoming line of
Voltron
collectible toys will be displayed, and a limited number of "Blazing Sword Voltron" figures will be available for purchase.
VIZ Media Booth (#932) – Artists and writers of the
Voltron Force
graphic novels will be signing posters and greeting fans:
Saturday October 15th, 3-4PM Brian Smith (Writer) & Dario Brizuela (Artist) for
Voltron Force, Volume 3

Sunday October 16th, 3-4PMBrian Smith (Writer) & Jacob Chabot (Artist) for
Voltron Force, Volume 1


WHERE:
New York Comic Con The Jacob K. Javits Convention Center 655 West 34th StreetNew York, NY 10001
COMICS FANS CELEBRATE HALLOWEEN COMIC FEST
10/25/14 @ 9:57 pm EST
Source:
Facebook
| Categories:
MIsc
|
Comments
(0) |
E-mail Article
|
Add a Comment
Scenes from Halloween Comic Fest Saturday at Moonlite Comics, an LCS in Frankfort, KY.
LONDON CONVENTION SEES ADULT FANS DRESS UP AS THEIR FAVOURITE CHARACTERS
10/25/14 @ 9:49 pm EST
Source:
Daily Mail
| Categories:
MIsc
|
Comments
(0) |
E-mail Article
|
Add a Comment
Hundreds of thousands of comic book fans decked out in fancy dress gathered in London today for Europe's biggest celebration of animated culture.
Dressed as characters from comics, films, cartoons and computer games, fans mingled among stalls from some of the biggest movie studios, took pictures with stars and watched some of the latest films.
Among the best-dressed were a trio who posed as Nigel Thornberry, his wife Marianne and their pet monkey Darwin, from TV series The Wild Thornberrys.
Another man donned an impressive set of Mark II armour from the Iron Man film franchise, while a third woman came dressed as an impressive Mistress Death from comic series Dead Pool.
Daniel Radcliffe was on hand to discuss his latest film Horns, Stef Dawson spoke to fans about the newest Hunger Games movie, while the creators of Kingsman: The Secret Service - starring Colin Firth - talked about turning the comic series into a film.
A total of 115,000 fans are expected to pay the Excel Centre, in east London, a visit over the course of the three-day event, which lasts until tomorrow.
NEAL ADAMS TAKES A CLASS ACTION TO THE PRINTERS
10/25/14 @ 9:11 pm EST
Source:
Bleeding Cool
| Categories:
MIsc
|
Comments
(0) |
E-mail Article
|
Add a Comment
Class Action
is a comic book written by
Neal Adams
and drawn by
Mikael Bergvist (Amikael)
, that has been published digitally but is now coming to print, from Ardden Deadline.
Debuting at NYCC in print, it should be in comic stores in January 2015.
DIAMOND 'MORPHSUIT' HALLOWEEN COSTUME COSTS $1.6 MILLION
10/25/14 @ 8:57 pm EST
Source:
CNN
| Categories:
MIsc
|
Comments
(0) |
E-mail Article
|
Add a Comment
Need a last-minute Halloween costume idea? If you've got a million bucks to spare, we have just the thing.
It's called the "million-dollar morphsuit" and it's literally dripping with diamonds -- about 70,000 of them. The costume is skin-tight spandex covering the entire body with jewels.
The designers at morph-costumes admit it's a bit heavy, but they assure the purchaser will be able to see in spite of the diamond-coating.
An interested buyer will pay one million British pounds for the morph-suit - that's about $1.6 million.
WILL LEX LUTHOR BE PART OF THE SUICIDE SQUAD?
10/24/14 @ 8:27 pm EST
Source:
Bleeding Cool
| Categories:
Suicide Squad
|
Comments
(0) |
E-mail Article
|
Add a Comment


Of the new slate of movies announced by Warner Bros recently, the one that stood out as unconnected to the rest was the Suicide Squad… now the connection may become clearer. Deadline is reporting that Jesse Eisenberg is in talks with WB to take his Lex Luthor character from Batman v Superman: Dawn of Justice over to the David Ayer directed villain ensemble.

Word is that Tom Hardy, Will Smith and Margot Robbie are all being sought after by the studio to be in the movie as well.

Luthor has been involved with the Suicide Squad while in the comics, but not as a member.
TOP COW'S FAMILY AFFAIR HAS ALREADY BEEN TURNED INTO A TV SHOW
10/24/14 @ 8:12 pm EST
Source:
Bleeding Cool
| Categories:
Top Cow
|
Comments
(0) |
E-mail Article
|
Add a Comment


The Hollywood Reporter reports that US showrunner Shane Brennan has got a script commitment from CBS to a new show ...

"based on the upcoming Top Cow Productions comic book Family Affair by Lavin, Damiani and Matt Hawkins. Top Cow topper Marc Silvestri and Hawkins will serve as co-exec producers. Industry Entertainment's Stephen Crawford will produce."

The show will be written by J.P. Lavin and Chad Damiani who have written the cimic book script, and is about ...

"four agents who go undercover as the perfect family for an operation that has them rooting out dangerous criminals in the suburbs while becoming an unlikely family at the same time."
LONDON SUPER CON WILL HOST CHARLIE ADLARD, LEE BERMEJO, EMANUELA LUPACCHINO, JOHN ROMITA JR. AND MORE
10/24/14 @ 8:03 pm EST
Source:
Bleeding Cool
| Categories:
MIsc
|
Comments
(0) |
E-mail Article
|
Add a Comment
London Super Con is still a few months away, running from March 14th to 15th 2015, but their first guest announcements are going out on the interwebs, and after substantial growth last year they are bringing the following creators to the show:
Charlie AdlardMahmud AsrarLee BermejoIan ChurchillYaya HanJeremy HaunEmanuela LupacchinoMichael Avon OemingMike PloogJohn Romita, Jr.Jamie Tyndall
We can definitely see the American migration here, and a particular focus on comic artists, giving the con a distinctive art flair
.
MARVEL'S AGENT CARTER ROUNDS OUT CAST WITH LYNDSY FONSECA
10/24/14 @ 7:47 pm EST
Source:
Marvel
| Categories:
Marvel
|
Comments
(0) |
E-mail Article
|
Add a Comment
With "Marvel's Agent Carter" making its way to ABC in 2015, the series has now completed its cast with Lyndsy Fonseca ("Kick-Ass" franchise, "Nikita," "Big Love") joining as Angie Martinelli!
An aspiring actress living in 1946 New York, Angie will befriend Peggy Carter (Hayley Atwell) as she herself seeks to find her place in the post-war world.
"'Marvel's Agent Carter' opens up an exciting world of new characters for us," said Jeph Loeb, Marvel's Head of Television. "Lyndsy brings a warmth and humanity to Angie, who'll be the friend Peggy needs if she's to survive the dangers that lie ahead."
"Marvel's Agent Carter," starring Captain America's Hayley Atwell, follows the story of Peggy Carter. It's 1946, and peace has dealt Peggy Carter a serious blow as she finds herself marginalized when the men return home from fighting abroad. Working for the covert SSR (Strategic Scientific Reserve), Peggy must balance doing administrative work and going on secret missions for Howard Stark all while trying to navigate life as a single woman in America, in the wake of losing the love of her life--Steve Rogers. Inspired by the feature films "Captain America: The First Avenger" and "Captain America: The Winter Soldier," along with the short "Marvel One-Shot: Agent Carter."
Starring Hayley Atwell as Agent Peggy Carter, Chad Michael Murray as SSR Agent Jack Thompson, Enver Gjokaj as SSR Agent Daniel Sousa, James D'Arcy as Edwin Jarvis, and Shea Whigham as SSR Chief Roger Dooley, "Marvel's Agent Carter" was written by Christopher Markus and Stephen McFeely. Executive producers are Tara Butters, Michele Fazekas, Christopher Markus, Stephen McFeely, Chris Dingess, Kevin Feige, Louis D'Esposito, Alan Fine, Joe Quesada, Stan Lee and Jeph Loeb.
"Marvel's Agent Carter" is produced by ABC Studios and Marvel Television.
THE AVENGERS SHATTER ANOTHER RECORD
10/24/14 @ 7:41 pm EST
Source:
Marvel
| Categories:
Avengers
|
Comments
(0) |
E-mail Article
|
Add a Comment
Earth's Mightiest Heroes returned to the spotlight this week with the brand new teaser trailer for Marvel's "Avengers: Age of Ultron," and once again obliterated records.

In just 24 hours, the first Marvel's "Avengers: Age of Ultron" trailer racked up an astonishing 34.3 million global views, smashing the previous record by over 20 million views in the same time period. What film held the previous record? Why, Marvel's "Iron Man 3," of course. Only Tony Stark can outdo Tony Stark.

But, to be honest, we couldn't do it without you. Marvel fans around the globe helped drive this unprecedented level of excitement and exuberance for the film, slated to hit theaters May 1, 2015. So a hearty thanks from the House of Ideas.

And because we believe that the best way to say thanks is to give you more, we're delivering new Marvel's "Avengers: Age of Ultron" action to your TV sets, two weeks in a row! Tune in to "Marvel's Agents of S.H.I.E.L.D." this Tuesday, October 28 at 9:00 p.m. ET on ABC to see an exclusive piece from Marvel's "Avengers: Age of Ultron." Then, on Tuesday, November 4 at 9:00 p.m. ET on ABC, tune into "Marvel 75 Years: From Pulp to Pop!" for another taste of Marvel's "Avengers: Age of Ultron"--and much more!

With that in mind, why don't you sit back and enjoy the Marvel's "Avengers: Age of Ultron" teaser trailer once again?


"PLANET OF THE SYMBIOTES" BEGINS IN GUARDIANS OF THE GALAXY #21
10/24/14 @ 7:34 pm EST
Source:
Marvel
| Categories:
Guardians of the Galaxy
|
Comments
(0) |
E-mail Article
|
Add a Comment
Brian Bendis and Marvel Young Gun artist Valerio Schiti venture where no heroes have ever gone before – to the home planet of the deadly alien symbiotes! Ever since the Venom symbiote bonded with Flash Thompson, he has wielded it as a force for good, hoping to make the Earth a safer place. Only the far reaches of space are a little out of his depth! And with the Venom costume finally reunited with its own species – where will it's allegiances lie? Trapped on a world full of hostile alien parasites, the Guardians of the Galaxy may begin to regret letting Flash Thompson join their team. Be there when the Guardians face a new horror in deep space as "Planet of the Symbiotes" kicks off in
GUARDIANS OF THE GALAXY #21
!
GUARDIANS OF THE GALAXY #21 (SEP140871) Art by VALERIO SCHITI
Cover by NICK BRADSHAW Rocket Raccoon & Groot Variant by DUSTIN NGUYEN (SEP140872)
FOC – 10/27/14, On-Sale – 11/19/14