MARVEL DOUBLES THE VALUE OF ALL ITS TOP-SELLING SUPER HERO COMICS
03/09/12 @ 10:20 am EST
Source:
Marvel
|
Comments
(0) |
E-mail Article
|
Add a Comment
The World's Top Comic Publisher Announces Landmark Digital Initiative
Marvel is proud to announce that, beginning June 2012, all Marvel super hero comics priced at $3.99 will include codes for free digital copies of those same issues on the
Marvel Comics app
for iOS and Android devices at no extra cost! That's right, the most-talked-about comics in the industry—including
Avengers
,
Captain America
,
Invincible Iron Man
,
Mighty Thor
,
Amazing Spider-Man
.
Wolverine & The X-Men
and more—will come packed with a code to ensure fans have the most critically acclaimed stories with them anytime, anywhere.
"We're committed to bringing fans the best value in comics. By including codes for free digital copies in all our $3.99 super hero comics, we're doing just that" said David Gabriel, SVP of Sales, Marvel Entertainment. "We've seen a tremendous response to the digital codes in
Avenging Spider-Man
, our
Season One
graphic novels and the Ultimate Comics line. The positive reactions from both retailers and fans make it clear that including these codes with our books drives customers into comic stores on a repeated basis."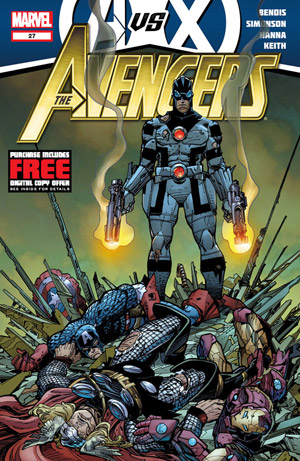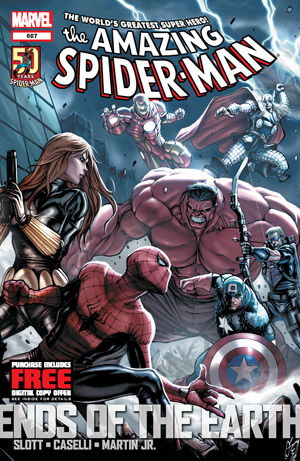 Marvel made comic book history in 2011 by announcing all titles in the Ultimate Comics line would include codes for free digital copies on the
Marvel Comics app
, with unrivaled incentives for comic shop retailers. Then, in 2012, Marvel announced the acclaimed
Season One
graphic novels would also include similar codes making them the first graphic novels to ever include codes for free digital copies at no extra cost.
"At Marvel, we're always looking for ways to bring the worlds of print and digital media together to deliver the best comics experience for our fans," said Peter Phillips, SVP & GM, Marvel Digital Media. "With this next step, fans will soon be able to buy their comics from their favorite retailers but also enjoy them on their mobile devices and tablets, all at no extra charge. Welcome to the Revolution."
To find a comic shop near you, call 1-888-comicbook or visit
www.comicshoplocator.com
Marvel Entertainment, LLC, a wholly-owned subsidiary of The Walt Disney Company, is one of the world's most prominent character-based entertainment companies, built on a proven library of over 8,000 characters featured in a variety of media over seventy years. Marvel utilizes its character franchises in entertainment, licensing and publishing. For more information visit
www.marvel.com
FEIGE THREATENED TO LEAVE TO FORCE MARVEL SHAKE-UP
09/04/15 @ 8:18 am EST
Source:
ICv2
| Categories:
Marvel
|
Comments
(0) |
E-mail Article
|
Add a Comment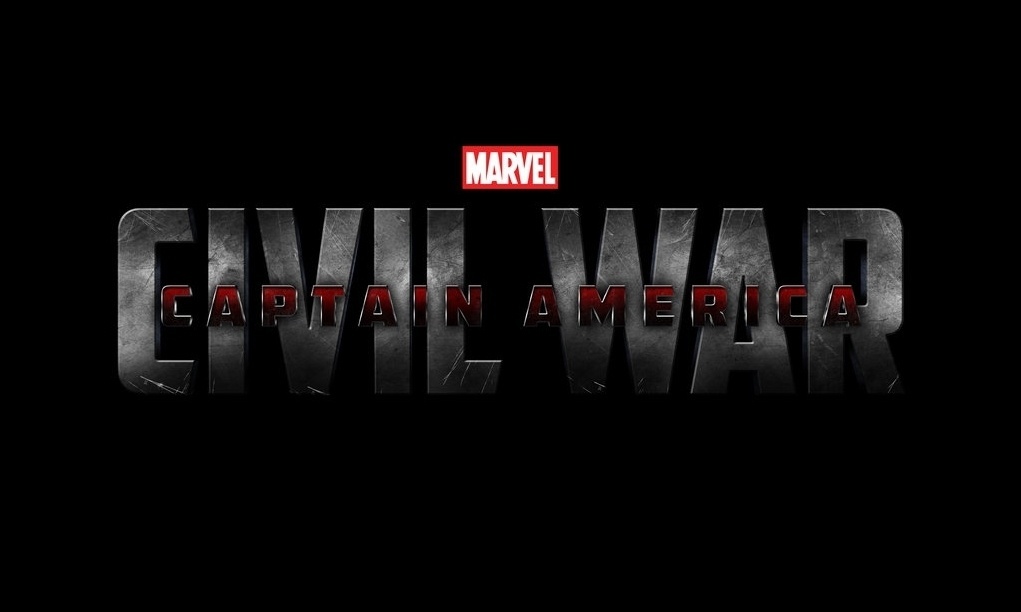 Marvel Studios head Kevin Feige, one of the most successful film-makers in Hollywood, threatened to leave the studio before Disney CEO Bob Iger approved the reorganization that moved Marvel Studios from the control of Marvel CEO Ike Perlmutter to Walt Disney Studios head Alan Horn.Feige and Perlmutter clashed most recently over the making of
Captain America: Civil War
, which has taken on outsize scale, with a huge cast that includes most of the heroes of the Marvel Cinematic Universe, leading to the kind of increased costs that are anathema to Perlmutter. The dispute also involved tensions between Feige and the Marvel Creative Committee, which consists of Marvel Publishing CEO and Marvel Entertainment President Alan Fine, Marvel Publisher Dan Buckley, Marvel Chief Creative Officer Joe Quesada, and writer Brian Michael Bendis.
With Feige threatening to leave, Iger acceded to his wishes and changed the reporting structure for Marvel Studios. As another result of the reorganization, the Marvel Creative Committee's influence over the film side of the business will be reduced to a nominal level, according to the report.
Budgets may not be the only area in which Marvel movies will change in the wake of the reorganization. Perlmutter was opposed to the idea of female stars for superhero movies, for example, even though the numbers for Marvel movies show a strong female audience. Could we see stronger female characters, and more of them in future Marvel movie slates?
ARROW: FIRST LOOK AT DIGGLE'S COSTUME
09/03/15 @ 9:08 pm EST
Source:
Comicbook
| Categories:
Arrow
|
Comments
(0) |
E-mail Article
|
Add a Comment
Now in his fourth season as a key member of Team Arrow, John Diggle has finally gone where the fans have long demanded he go: he's suiting up.
The CW has provided ComicBook.com with a first look at John Diggle's costume, which you can see above. As promised at Comic-Con, he isn't masked -- per se -- but instead wearing a helmet. Based on the concept art presented there, it seems likely he'll have a visor that can be put up or down depending on circumstances.
This should be handy in a new season where Diggle has been acting as the de facto head of Team Arrow in Oliver's absence, helping Black Canary and Speedy protect the streets of Star(ling) City.
Now, of course, will come the speculation as to whether he's meant to be Guardian, Gangbuster or another helmeted DC hero...!Diggle's new look will debut in the premiere episode of
Arrow
on Wednesday, October 7 at 8 p.m. ET/PT on The CW.
TOM HOLLAND SHOWS OFF HIS VERY FIRST SPIDER-MAN SUIT
09/03/15 @ 9:02 pm EST
Source:
Comicbook
| Categories:
Spider-Man
|
Comments
(0) |
E-mail Article
|
Add a Comment
19-year-old actor Tom Holland (
The Impossible, Heart of the Sea
) shared an image of the very first Spider-Man costume he ever wore. However, it is not the blue and red suit with black webbing that he'll wear in the Marvel Cinematic Universe.
"A trip down memory lane... Thanks mum for keeping this," Holland posted on his official Instagram page.
Check out the costume in the image below.
Tom Holland's Spider-Man/Peter Parker will his debut in
Captain America: Civil War
, which will arrive on May 6, 2016. He'll then star in the Jon Watts-directed solo
Spider-Man
movie to be released on July 28, 2017.
MAHERSHALA ALI JOINS THE CAST OF THE NETFLIX ORIGINAL SERIES 'MARVEL'S LUKE CAGE'
09/03/15 @ 8:56 pm EST
Source:
Marvel
| Categories:
Marvel
|
Comments
(0) |
E-mail Article
|
Add a Comment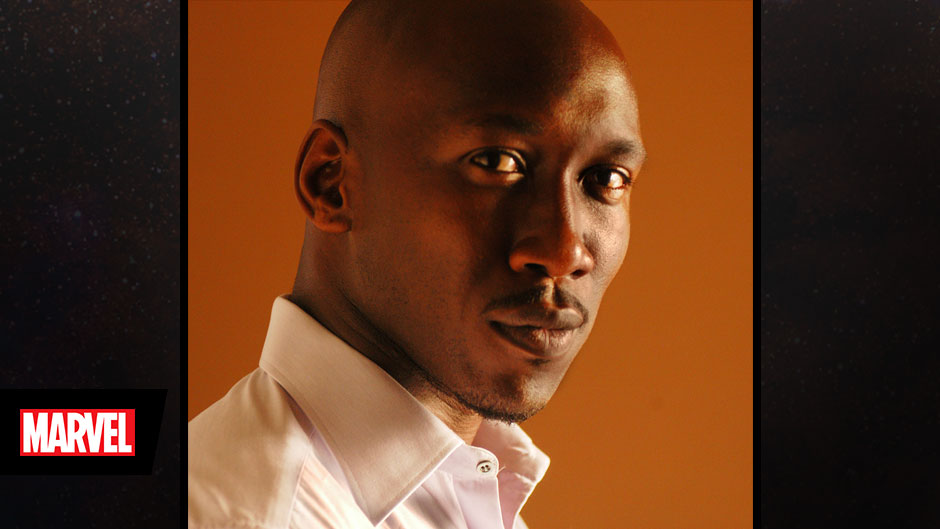 "Marvel's Luke Cage" has found its Cornell "Cottonmouth" Stokes with the casting of Mahershala Ali ("House of Cards," "The Hunger Games: Mockingjay –Parts 1 & 2"). The series will premiere in 2016 everywhere that Netflix is available.
Stokes, a Harlem nightclub owner, will become an unexpected foe in Luke's life when Stokes' criminal activities threaten Luke's world.
"Mahershala is an actor of extraordinary range and gravitas. As Cottonmouth he will really let loose," said Executive Producer/Head of Marvel Television, Jeph Loeb. "Luke Cage won't know what hit him."
It was previously announced that Mike Colter ("Marvel's Jessica Jones," "The Good Wife") will play the charismatic lead character, Luke Cage, in the series. Cheo Hodari Coker ("SouthLAnd," "Ray Donovan") will write the series' first two episodes in addition to serving as showrunner and Executive Producer.
"Marvel's Luke Cage" is produced by Marvel Television in association with ABC Studios for Netflix.
'MEGA MAN' TAKES AIM AT THE BIG SCREEN
09/03/15 @ 8:50 pm EST
Source:
Comic Book Resources
| Categories:
MIsc
|
Comments
(0) |
E-mail Article
|
Add a Comment
Capcom's enduring video game franchise "Mega Man" is reportedly making its way toward the big screen.
According to The Tracking Board, Fox and Chernin Entertainment have begun development on the project, with David Ready and Michael Finfer overseeing the project for the production company, and Peter Chernin producing.
The news comes just three months after it was announced Man of Action is working on a new "Mega Man" animated series.
Debuting in 1987, "Mega Man" has gone on to become one of Capcom's most recognizable properties, with the young android starring in more than 50 games across multiple platforms. He's also appeared in multiple animated series, artbooks and comics, and on countless merchandise.
NEW SPECTRE POSTER FEATURES DANIEL CRAIG AS A STYLISH JAMES BOND
09/03/15 @ 8:49 pm EST
Source:
Comicbook
| Categories:
James Bond
|
Comments
(0) |
E-mail Article
|
Add a Comment
Eon Productions has released a new poster for the next James Bond film,
Spectre
.
The poster features Daniel Craig as Bond in front of a stylish skeletal figure.
Check out the full size poster below.
In
Spectre
, a cryptic message from his past sends James Bond on a quest to uncover a sinister organization while M (Ralph Fiennes) battles political forces that want to shut down the British secret service.
MARK RUFFALO SAYS HULK WAS CUT FROM CAPTAIN AMERICA: CIVIL WAR BECAUSE MARVEL IS SAVING HIM
09/03/15 @ 1:03 pm EST
Source:
Comicbook
| Categories:
Hulk
|
Comments
(0) |
E-mail Article
|
Add a Comment
Whether the Hulk will appear in
Captain America: Civil War
has been a topic of much speculation since
Avengers: Age of Ultron
hit theaters. With Bruce Banner (Mark Ruffalo) off the grid again, even the Avengers don't seem to know where he is.
Marvel Studios wants to keep it that way, it seems.
While on the press tour for his new film
Spotlight
, Ruffalo told Italian website Bad Taste that the Hulk was cut from
Civil War
.
Here's Ruffalo's original quote, run through Google Translate:
"Because it's still missing is not known where. I thought that I would be in the film, but in the end evidently believe that reveal what happened Hulk is something too big, and Marvel wants to use this information later. My character had been inserted in the script, but then it was taken away. Who knows, maybe Hulk will never return. However, they want to keep the revelation of what happened a secret, because it is something really big."
So it looks like Hulk has been benched, but for how long? Apparently he's gone somewhere significant, but where? While Ruffalo may not know when Hulk will show up next, we're confident we'll see him in
Avengers: Infinity War
at the latest.
IS CARTOON NETWORK PREPPING A NEW "JLA" ANIMATED SERIES?
09/03/15 @ 12:44 pm EST
Source:
Comic Book Resources
| Categories:
JLA
|
Comments
(0) |
E-mail Article
|
Add a Comment
It's not a new season of "Young Justice," but a new photo indicates that Cartoon Network may have a DC Comics-related announcement shortly.
The photo, shared online by Reddit user UnknownJ25, appears to have been taken in one of Warner Bros.' Burbank offices. Along with already announced and/or airing series like "Mike Tyson Mysteries" and "Be Cool Scooby-Doo!" is a poster for what appears to be an as-yet unannounced "JLA" show.
Pictured on the poster, in silhouette, are a number of DC heroes, including Superman, Wonder Woman, Batman, Firestorm, Hawkgirl and Shazam, among others.
While the poster could be for the classic Paul Dini/Bruce Timm series, that seems unlikely considering that the rest of the posters are for current series.
Warner Bros. has been contacted for confirmation. Keep your eyes glued here on DF News, JLAophiles!
CINEMAX'S "OUTCAST" DEBUTS MOODY PHOTOS FOR KIRKMAN & AZACETA ADAPTATION
09/03/15 @ 12:37 pm EST
Source:
Comic Book Resources
| Categories:
MIsc
|
Comments
(0) |
E-mail Article
|
Add a Comment
Cinemax has released a trio of new images from their upcoming series "Outcast," which adapts the comic of the same name from "Walking Dead" creator Robert Kirkman and artist Paul Azaceta.
The images focus on series lead Patrick Fugit, who plays Kyle Barnes, as well as Philip Glenister's Reverend Anderson.
UPDATED: MISTY KNIGHT TO APPEAR IN NEFLIX'S LUKE CAGE
09/02/15 @ 10:53 pm EST
Source:
Comicbook
| Categories:
Marvel
|
Comments
(0) |
E-mail Article
|
Add a Comment
DF UPDATE:
Deadline is reporting that the role of Misty Knight will be plaYed by Simone Missick.
Original story:
Marvel's Mercedes "Misty" Knight, the police officer-turned-superhero, will make her live-action debut on Netflix's
Luke Cage
.
Sources for ComicBook.com have confirmed that Misty Knight will appear in Netflix's
Luke Cage
television series. When we meet her, she'll be a New York City police detective, who reluctantly partners up with Luke Cage (Mike Colter).
We reached out to Marvel for confirmation and were told the company has no comment.
In the comics, Misty Knight was a decorated New York police officer whose life dramatically changed when her right arm was seriously injured during a bomb attack. Her act of bravery did not go unnoticed as Tony Stark supplied Misty with a bionic arm. However, the NYPD wanted to assign Misty to a desk-job so she resigned instead. At this point, her best buddy Colleen Wing talked Misty into starting a private investigation firm together, Nightwing Restorations. She then encounters Heroes For Hire, a superhero partnership consisting of Luke Cage/Power Man and Danny Rand/Iron Fist, who would eventually become the love of her life.
Misty is a highly-skilled martial artist who is proficient in hand-to-hand combat and has near perfect aim. Her bionic arm made of Vibranium is super-strong, giving her a vice-like grip, but because the rest of her body is ordinary she does have limitations as to how much she can lift.
The cast includes Mike Colter as Luke Cage, Alfre Woodard as Minetta, Theo Rossi as Shades Alvarez and Rosario Dawson as Claire Temple.
Luke Cage
is filming in NYC now, for a likely 2016 release.