INDIE MAN SAYS: BIONIC MAN #7
03/08/12 @ 3:31 pm EST
Source:
Just About Comics
| Categories:
The Bionic Man
|
Comments
(0) |
E-mail Article
|
Add a Comment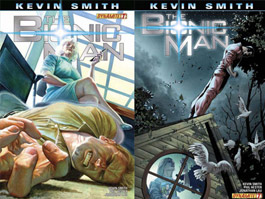 Smith and Hester's writing is entertaining overall, slower and more poignant when it is called for but upbeat and suspenseful when action is needed. They have, for me, a knack of keeping things on a very human level despite the subject matter. These two guys do 'street level' quite well.
The artwork is excellent no matter what is called for. Lau is an artistic technician of the type that I enjoy most. Clean crisp linework that is energetic and full of expression. Nunes adds just the right touches so that what is seen is understood but what we sense along the edges and in shadows adds to the overall feel and doesn't become the headline.
I do recommend the book for those that appreciate solid storytelling and compelling art. You need not have foreknowledge of The Bionic Man to enjoy the offerings of Smith
et al.
For the full review:
Just About Comics
AGENTS OF SHIELD FEATURES JOHNNY BLAZE GHOST RIDER EASTER EGG
10/26/16 @ 11:13 am EST
Source:
Comicbook
| Categories:
Marvel
|
Comments
(0) |
E-mail Article
|
Add a Comment
Agents of SHIELD
Season 4 brought Ghost Rider to the small screen, but it for some classic Marvel fans it was a different Ghost Rider than they were hoping for.
Those fans remember Johnny Blaze, the original Ghost Rider who debuted in 1972, and who was played by Nicholas Cage in the movies
Ghost Rider
and
Ghost Rider: Spirit of Vengeance
.
While Blaze still hasn't appeared on
Agents of SHIELD
, the most recent episode, "Lockdown," did drop an Easter egg related to the original Ghost Rider.
The episode opened with a flashback of Lucy and Joseph searching for the Darkhold in the abandoned home of its previous, and now deceased, owner. They dig through the basement for a while before finally uncovering the darkly powerful tome.
Hanging on the wall of that same basement is a poster for the Quentin Carnival. The Quentin Carnival is the very same carnival that Johnny Blaze worked for a stuntman prior to becoming the Ghost Rider. Blaze continued to work on and off with the Quentin Carnival even after his transformation.
The Quentin Carnival was home to other "freak show" style characters, including the Monster Man and Wolf. It also attracted a fair share of villains. The Quentin Carnival was targeted by the Circus of Crime and the Freakmaster, who transformed stuntwoman Ruriko Tsumura into the cyborg Steel Wind. Steel Wind became a rival of Ghost Rider's, first as a fellow stunt biker and then as a more direct threat, but allied herself with Ghost Rider after the villain Centurius killed her sister, Steel Vengeance.
For Ghost Rider fans, this may give hope yet of Johnny Blaze appearing at some point in the series.
AGENTS OF SHIELD GIVES QUAKE A NEW COSTUME
10/26/16 @ 11:06 am EST
Source:
Comicbook
| Categories:
Marvel
|
Comments
(0) |
E-mail Article
|
Add a Comment
Daisy "Quake" Johnson may have gone rogue between seasons of
Agents of SHIELD
, but she's returned to the fold in the series' latest episode, "Lockup."
Well, at least temporarily. Quake made it clear that she's only sticking around the Zephyr One long enough to keep her promise to Phil Coulson to track down the route of SHIELD's ghost problem.
Even so, Quake's old SHIELD family was happy to see her back and action. They even presented Quake a new costume and an upgraded set of gauntlets to help balance out the negative effects of her powers.
The new gauntlets are a bit sleeker than Quake's previous model. Rather than a large, heavy looking fixture over Quake's hand, the new gauntlets have separated plating that allows them to fit more snugly to the contours of Quake's hand, wrist, and forearm.
STAR WARS REBELS PREVIEWS MANDALORIAN-FOCUSED STORY ARC
10/26/16 @ 11:01 am EST
Source:
Comicbook
| Categories:
Star Wars
|
Comments
(0) |
E-mail Article
|
Add a Comment
Meet the Imperial Supercommandos. Yes, the Mandalorians have joined up with the Empire, or at least some of them. The next arc of
Star Wars Rebels
will explore just what the Mandalorians were up to during the "Dark Times" of Imperial reign, a previously untold story in modern canon. Ironically, this wasn't a story that
Rebels
showrunner Dave Filoni ever expected to tell.
"Just what's been going on on Mandalore was something that I never really thought we'd deal with when we started this series," he revealed to ComicBook.com in a recent interview, though they did include Sabine in the cast to "leave the door open." The way that character, voiced by Tiya Sircar, grew organically in the series and "got more and more interesting" made the team decide to investigate her family.
Video:
https://youtu.be/RfzZJ_GZXhQ
NEW OLD MAN LOGAN IMAGE REVEALED
10/26/16 @ 10:54 am EST
Source:
Comicbook
| Categories:
Marvel
|
Comments
(0) |
E-mail Article
|
Add a Comment
Director James Mangold continues to build the hype for his upcoming Wolverine movie,
Logan
, taking to social media to once again share some imagery.
Today's image is another look at franchise star Hugh Jackman in the film, but like everything that Mangold shares, there's a dual agenda at work. These 'teaser images' at once highlight the style and tone of the film, while also dropping some major visual clues and Easter eggs for fans to buzz about.
See if you can guess what kind of discussion today's image is meant inspire: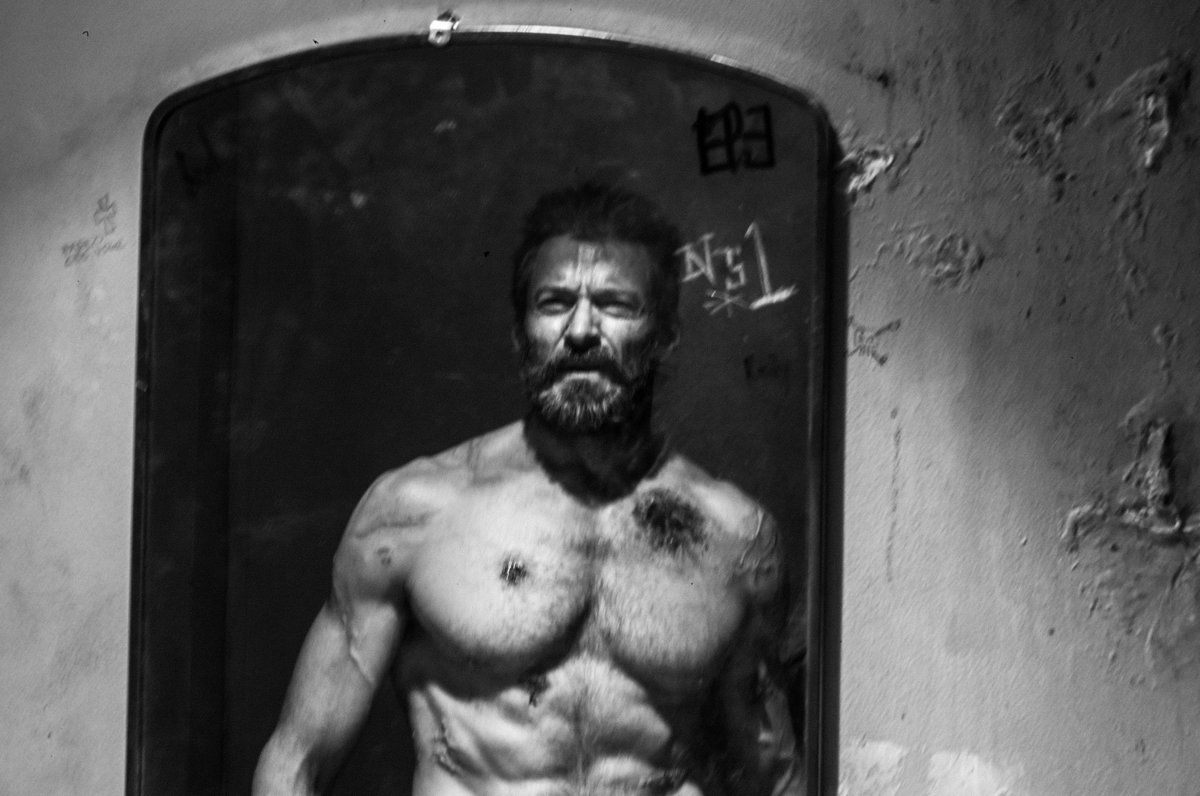 REED CRANDALL ARTIST'S EDITION COLLECTS ARTIST'S LEGENDARY EC WORK
10/26/16 @ 10:46 am EST
Source:
ICv2
| Categories:
IDW
|
Comments
(0) |
E-mail Article
|
Add a Comment
Reed Crandall's remarkable work for EC Comics will be collected in an oversized artist's edition from IDW Publishing, due on shelves in March.
Reed Crandall's EC Stories Artist's Edition
collects scans of Crandall's original black-and-white art for EC Comics. The 144-page, 15" x 22" hardcover will be in stores March 22, 2017. MSRP is $150.00.
Crandall, the talented artist behind Quality Comics'
Blackhawk
and
Doll Man
, was a mainstay at EC, drawing dozens of stories for some of EC's most popular anthology series, including
Tales from the Crypt
,
The Vault of Horror
,
Crime SuspenStories
, and
Shock SuspenStories
.
After the Comics Code effectively destroyed EC Comics, Crandall went on to work on the magazine-sized horror anthologies
Creepy
and
Eerie
and various Tower Comics titles, including
T.H.U.N.D.E.R. Agents.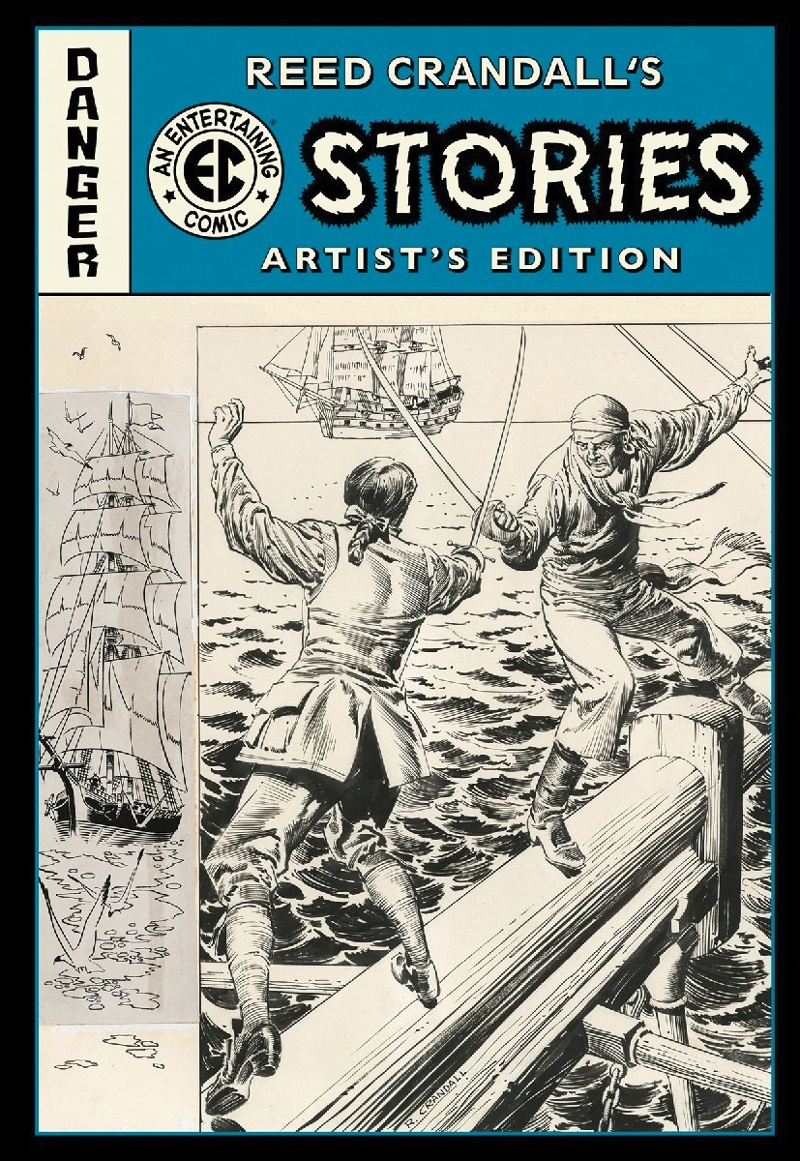 WIZARD WORLD CUTS BACK ON SHOWS AGAIN IN 2017
10/26/16 @ 10:43 am EST
Source:
ICv2
| Categories:
MIsc
|
Comments
(0) |
E-mail Article
|
Add a Comment
Wizard World has announced its 2017 schedule of 16 events, down from 19 in 2016 and 24 in 2015, and matching its 2014 level. The 2017 schedule brings back Nashville, where Wizard World held an event in 2015 but not in 2016, and adds Oklahoma City, Orlando, and Albequerque. The company held events in Las Vegas, Richmond, and Tulsa in 2016 and those cities are off the 2017 list.
The 2017 Wizard World Comic Con schedule:
New Orleans, January 6-8
Portland, February 17-19
Cleveland, March 17-19
St. Louis, April 7-9
Minneapolis, May 5-7
Des Moines, May 19-21
Philadelphia, June 1-4
Sacramento, June 16-18
Albuquerque, July 14-16
Columbus, August 4-6
Orlando, August 11-13
Chicago, August 24-27
Nashville, Sept. 8-10
Madison, September 22-24
Oklahoma City, October 27-29
Austin, Nov. 17-19
With a new CEO at the helm, the company appears to be turning around after a rough 2015 in which it lost $4.3 million on its biggest con schedule ever. It showed a profit again in its second quarter; net income was $325,749.
SPOILER: BENEDICT CUMBERBATCH PLAYS MORE THAN ONE CHARACTER IN DOCTOR STRANGE
10/25/16 @ 10:59 pm EST
Source:
Comicbook
| Categories:
Marvel
|
Comments
(0) |
E-mail Article
|
Add a Comment
In less than two weeks,
Doctor Strange
will be making his debut in U.S. theaters when his solo film hits, but the Sorcerer Supreme has already introduced himself to UK fans. As such, spoilers from the film have inevitably began to hit the Internet, and and one of them has to do with Benedict Cumberbatch. It's been revealed that the actor played more than one role in the film - and it's a bit of a doozy.
Spoilers below.
Fans already knew that Mads Mikkelsen was playing a villain named Kaecilius in
Doctor Strange
, but they did not know that a secondary baddie would appear in the film. Comic book readers will be excited to learn that the Dread Dormammu is summoned by Kaecilius during Doctor Strange and that the otherworldly being plays a major role in the movie's final act. But, when the film ends and the credits role, there was no actor credited for the portrayal.
Now, we know that Dormammu was partially brought to life by Cumberbatch himself. Director Scott Derrickson told IGN that Dormammu's voice was done by a British actor but that Cumberbatch "did the facial capture for it."
THE FLASH SEASON 3 EPISODE 5: MONSTER SNEAK PREVIEW
10/25/16 @ 10:54 pm EST
Source:
Comicbook
| Categories:
DC
|
Comments
(0) |
E-mail Article
|
Add a Comment
After tonight's episode of
The Flash
, a sneak preview for next week has been released. "Monster" will mark the fifth episode of Season 3, and it promises to show fans Caitlin Snow's struggle with her growing powers.
Video:
https://youtu.be/kJPA05HV8jM
HEROES BATTLE MONSTERS FOR EPIC MONSTERS UNLEASHED VARIANTS
10/25/16 @ 10:48 pm EST
Source:
Marvel
| Categories:
Marvel
|
Comments
(0) |
E-mail Article
|
Add a Comment
Raining down from the skies, rising from the depths of the oceans and emerging from beneath the very Earth itself – monsters are invading, destroying everyone and everything in their path! The only thing that stands in their way is an army of the strongest super heroes in the Marvel Universe! But even they may not be enough to stop these towering titans! It's all happening in
MONSTERS UNLEASHED
as the Avengers, the Guardians of the Galaxy, the Champions, the X-Men, the Inhumans and more band together to stop complete and total annihilation!
Blockbuster writer Cullen Bunn and some of the industry's greatest artists – Steve McNiven, Greg Land, Leinil Yu, Salvador Larroca and Adam Kubert – bring you an epic 5-part story beginning in January's
Monsters Unleashed #1
! But these five artists aren't the only ones getting in on the monster fighting action! Today, Marvel is pleased to announce five
Monster Versus Marvel Hero Variants
from blockbuster artists coming to each issue of the series!
1. Vision vs. Insect Man by Mike Mignola (
Monsters Unleashed #1
)
2. Ms. Marvel vs Rorgg by Art Adams (
Monsters Unleashed #2
)
3. Spider-Man vs. Devil Dinosaur by Ed McGuinness (
Monsters Unleashed #3
)
4. Totally Awesome Hulk vs. Magog by Bill Sienkewicz (
Monsters Unleashed #4
)
5. Thor vs. The Stone Men by Sara Pichelli (
Monsters Unleashed #5
)
It's all hands on deck as heroes everywhere must put aside their differences or face extinction! Yet even their full strength may not be enough to stop an endless horde of skyscraper-sized beasts. Will the planet Earth crack and crumble under their might? Find out when Monsters Unleashed #1 makes landfall on
January 18th, 2017
. Plus, don't miss these mammoth
Monster Versus Marvel Hero Variants
for each issue!
MONSTERS UNLEASHED #1 (NOV160745) Monster vs. Marvel Hero Variant by MIKE MIGNOLA (NOV160750)Written by CULLEN BUNNArt & Cover by STEVE MCNIVENFOC – 12/19/16, On-Sale 1/18/17
MONSTERS UNLEASHED #2 Monster vs. Marvel Hero Variant by ART ADAMSWritten by CULLEN BUNN
Art & Cover by GREG LANDOn Sale in February!
MONSTERS UNLEASHED #3 Monster vs. Marvel Hero Variant by ED MCGUINNESSWritten by CULLEN BUNN
Art & Cover by LEINIL YU
On Sale in February!
MONSTERS UNLEASHED #4 Monster vs. Marvel Hero Variant by BILL SIENKEWICZWritten by CULLEN BUNN
Art & Cover by SALVADOR LARROCAOn Sale in March!
MONSTERS UNLEASHED #5 Monster vs. Marvel Hero Variant by SARA PICHELLIWritten by CULLEN BUNN
Art & Cover by ADAM KUBERTOn Sale in March!
24: LEGACY TRAILER: "EVERYTHING YOU THINK YOU KNOW ABOUT ME, YOU DON'T"
10/25/16 @ 10:41 pm EST
Source:
Deadline
| Categories:
MIsc
|
Comments
(0) |
E-mail Article
|
Add a Comment
It's been nearly eight years since Kiefer Sutherland's Jack Bauer kept the world safe for democracy in
24
and more than two since he returned for
24: Live Another Day
. Well, this is 2016, and a new man is on the case for the revived Counter Terrorist Unit in Washington. That guy is Eric Carter (
Straight Outta Compton
's Corey Hawkins), and he's got some bad-guy dodging, butt-kicking and score settling to do in
24: Legacy
.
Here's the new trailer for Fox's upcoming franchise reboot, which premiered tonight during the network's coverage of Game 1 of the World Series.
Trailer:
https://youtu.be/sJsVEfVzkFs