MARK WAID TO WRITE GREEN HORNET FOR DYNAMITE IN 2013!
10/08/12 @ 4:44 pm EST
Source:
Dynamite
|
Comments
(0) |
E-mail Article
|
Add a Comment
Mark Waid discusses his Dynamite Green Hornet relaunch at MTV Geek!
http://geek-news.mtv.com/2012/10/08/nycc-2012-interview-mark-waid-relaunches-green-hornet-for-dynamite/
"LIKE" DYNAMITE'S FACEBOOK PAGE TODAY!!!
http://www.facebook.com/dynamitecomics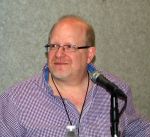 JOSIE AND THE PUSSYCATS INVADE CUPCAKE WARS
07/26/16 @ 9:49 am EST
Source:
Bleeding Cool
| Categories:
Archie
|
Comments
(0) |
E-mail Article
|
Add a Comment
Archie Comics
pushed their new
Josie and the Pussycats
series in a unique way last night. On a celebrity episode of
Cupcake Wars
on
Food Network
,
Adrienne Bailon
,
Julissa Bermudez
,
Charlie Carver
,
Max Carver
,
Ron Funches
,
Katherine McNamara
and
Emeraude Toubia
battled to created cupcakes for a party celebrating
Jose and the Pussycats
.Contestants were eliminated one by one until the winners walked away with the victory – and a donation to their favorite charity.
Archie Comics Creative Consultant
Jesse Goldwater
joined the panel as a guest judge.
SATAN HAS A NAME… AND IT'S RICK SPRINGFIELD
07/26/16 @ 9:46 am EST
Source:
Bleeding Cool
| Categories:
MIsc
|
Comments
(0) |
E-mail Article
|
Add a Comment
For some folks
Rick Springfield
is the singer / musician who did the hits
Jessie's Girl
,
Love Somebody, Affair of the Heart,
and
Human Touch
. To others, he was the actor to first portray
Detective Nick Knight
,
Christopher Chance
/
Human Target
and of course
Dr. Noah Drake
. He's also had a key role as himself on
Californication
. And most recently he played opposite of
Meryl Streep
in
Ricki And The Flash
and appeared in the second season of
True Detective
. Needless to say both sides of his resume are impressive.
News today is that Springfield is returning to genre work in the upcoming season 12th of
Supernatural
. According to Variety, he's going to be playing the new vessel for
Lucifer
. After having possessed
Castiel
last season, Satan now needs a new body to possess and he finds himself comfortable in the body of
Vincent Vincente
, a rock star trying to make a comeback.
Supernatural
will debut October 13th after
Legends of Tomorrow
.
"THOR: RAGNAROK'S" KARL URBAN LOOKS MORE LIKE SKURGE EVERYDAY
07/26/16 @ 7:47 am EST
Source:
Comic Book Resources
| Categories:
Thor
|
Comments
(0) |
E-mail Article
|
Add a Comment
In a tweet published this morning, Karl Urban teased fans with a preview of his new look for Marvel Studios' upcoming sequel, "Thor: Ragnarok."
Between a freshly shaven head and his thick, dark facial hair, Urban looks significantly more the part of the Asgardian Skurge, fondly known as The Executioner. (All he lacks are hornlike hair stripes, which you can't blame him for leaving to the makeup department.)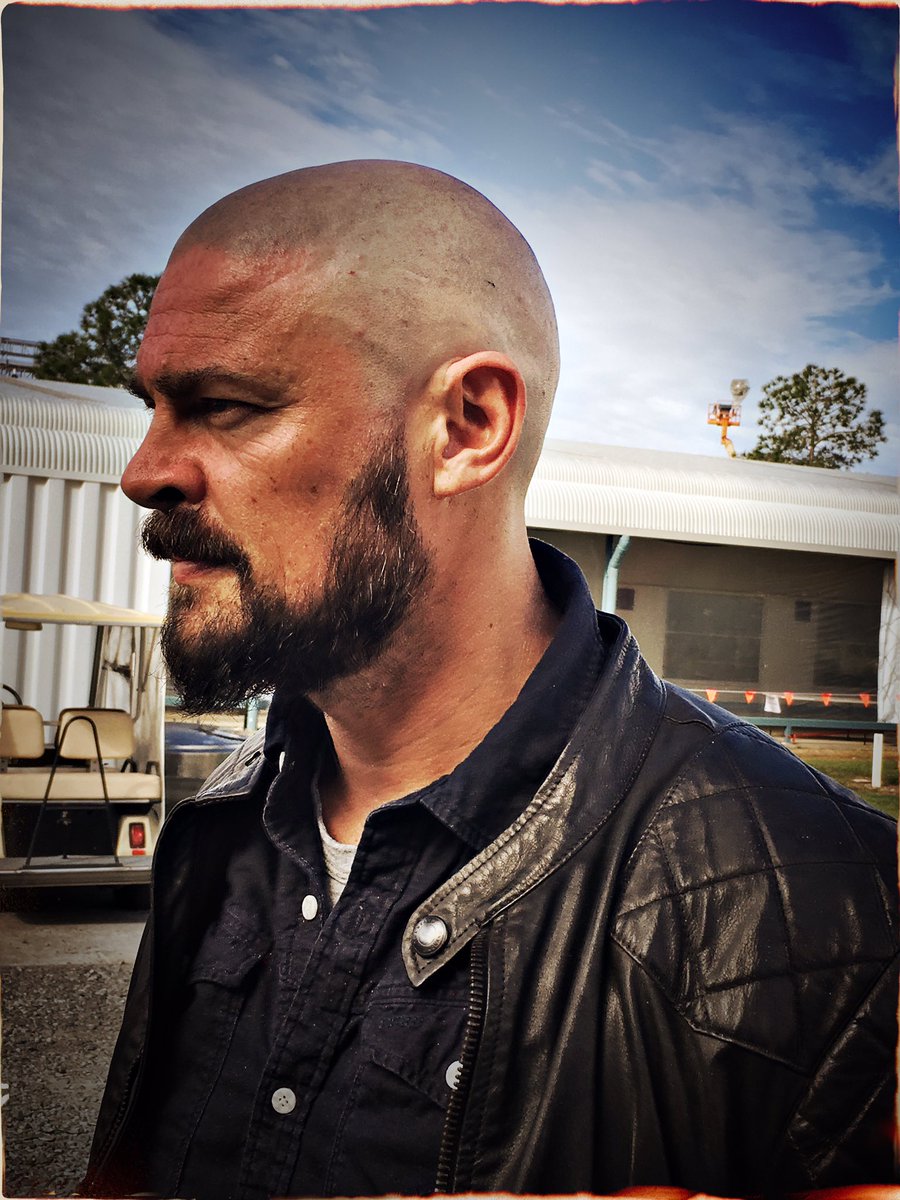 "AGENTS OF SHIELD" SEASON FOUR ADDS "WALKING DEAD" ALUM LILLI BIRDSELL
07/26/16 @ 7:44 am EST
Source:
Comic Book Resources
| Categories:
SHIELD
|
Comments
(0) |
E-mail Article
|
Add a Comment
"The Walking Dead" webisode actress Lilli Birdsell has joined the cast of "Agents of S.H.I.E.L.D." This news comes on the heels of the Comic-con panel, which confirmed the rumor that Ghost Rider would be debuting in season four.
Birdsell will play a recurring character named Lucy who is described as a haunting character. According to Deadline, Lucy will have a violent side because of her past. No other details have been revealed about her role, but it's possible she could have a connection to Robbie Reyes, "S.H.I.E.L.D.'s" new Ghost Rider.
Birdsell is joining "S.H.I.E.L.D." at a time of great transition for the show. Not only is it moving to the 10 p.m. time slot, but the team is dealing with the loss of Lincoln, the final fall of Hive and Hydra, and the disappearance of Daisy (Chloe Bennet), not to mention a yet-to-be-named new Director of S.H.I.E.L.D.
"Agents of S.H.I.E.L.D." returns this fall on ABC.
LUPITA N'YONGO SHARES FIRST "BLACK PANTHER" PLOT DETAILS
07/26/16 @ 7:41 am EST
Source:
Comic Book Resources
| Categories:
Black Panther
|
Comments
(0) |
E-mail Article
|
Add a Comment
During Comic-con International, director Ryan Coogler introduced the cast of Marvel's upcoming film "Black Panther." Chadwick Boseman was already confirmed for the film, as he previously made his debut in "Captain America: Civil War," and he was joined by "The Walking Dead's" Danai Gurira, "The Jungle Book's" Lupita N'Yongo, and "Fantastic Four's" Michael B. Jordan.
After the panel, Marvel caught up with N'Yongo, who provided the first plot details of the film. "The story of this Black Panther - what I am allowed to say - is that Black Panther's leadership has been threatened by two foes who come together, and so Black Panther gets the help of the C.I.A. and the Dora Milaje to try and defeat the enemy."
Since it was revealed that Jordan is playing the film's villain, Erik Killmonger, that means he will be one of the two foes that seek to bring T'Challa down after the death of his father, King T'Chaka. The panel also confirmed that Gurira is playing Okoye, the head of the Dora Milaje, and that N'Yongo will play Nakia, a member of Okoye's special forces group.
"Black Panther" opens in theaters February 16, 2018.
MEET THE RAVAGERS FROM "GUARDIANS OF THE GALAXY VOL. 2"
07/26/16 @ 7:36 am EST
Source:
Comic Book Resources
| Categories:
Guardians of the Galaxy
|
Comments
(0) |
E-mail Article
|
Add a Comment
The Ravagers are an important part of the "Guardians of the Galaxy" universe and made a huge impression at Comic-con this weekend when they invaded Hall H and bombarded the panel. They even booed and heckled the cast as they made their way onto the stage.

Today James Gunn shared a photo of the Ravagers on his Instagram, showcasing their faces and names, "Ravagers R Us, starting at the top left, around in a circle: Brahl, Oblo, Scrote, Narblik, Gef the Ravager, Kraglin, Wretch, Half-Nut, Taserface. Photos by @steveagee."



One of the Ravagers, Chris Sullivan also posted a photo of himself in character today as Taserface. In the comic books, Taserface was sent to the planet Courg to destroy it. His code name was Overkill and he appeared in the Earth-691 universe.


'HAN SOLO' TRILOGY IN THE WORKS WITH STAR ALDEN EHRENREICH
07/26/16 @ 7:27 am EST
Source:
Comic Book Resources
| Categories:
Star Wars
|
Comments
(0) |
E-mail Article
|
Add a Comment
A new report suggests that there are two more "Han Solo" films on the way after the first one, a prequel, starring Alden Ehrenreich ("Hail, Caesar!").
According to The New York Daily News (via SuperHeroHype), Ehrenreich has a three-picture deal with Disney and Lucasfilm. The site notes, "There is a real sense of excitement around the Han Solo movie and its potential. Given that Han's early adventures do not need to be tied to the Empire, it leaves story lines open with the opportunity to really give fans something different. They can explore new galaxies and crazy creatures and bring in a wide array of new characters."
The "Han Solo" Star Wars anthology film is set to follow Solo's days before he became the smuggler we were introduced to in the original "Star Wars." Chewbacca has been confirmed to play a role in the film.
Directed by Phil Lord and Chris Miller, and written by Lawrence and Jon Kasdan, the "Han Solo" film hits theaters on May 25, 2018.
ELBA GAVE PINE A BLACK EYE WHILE FILMING "STAR TREK BEYOND"
07/26/16 @ 7:24 am EST
Source:
Comic Book Resources
| Categories:
Star Trek
|
Comments
(0) |
E-mail Article
|
Add a Comment
Chris Pine and Idris ElbaFistfights are nothing new to Captain James Tiberius Kirk, although during the filming of his most recent outing, "Star Trek Beyond," things hit a little too close to home — pun intended, sorry.
"Beyond" held its world premiere during last week's Comic-Con International: San Diego, and Idris Elba, who plays new antagonist Krall, recounted a fight sequence opposite Chris Pine's Kirk that got a little too heated on set, according to PEOPLE.
"Chris Pine and I actually got a little too physical and he ended up with a black eye," Elba said, adding that the shiner actually made it into the final cut of the film.
Pine took it in good stride, apparently, and even went so far as to thank the man playing the film's villainous Krall, according to Elba.
"It was great. He gave me a black eye, and that was fun, and we used that," said Pine. "He's a big guy and we tussled and threw some fake punches. All in a day's work!"
To find out just how badly Captain Kirk took a beating, fans can check out "Star Trek Beyond" in theaters now. The film also stars Zoe Saldana, Zachary Quinto, Karl Urban, and Simon Pegg, and is directed by Justin Lin ("Fast and Furious").
DISNEY'S 'MOANA' UNVEILS NEW CHARACTERS, VOICE ACTORS
07/26/16 @ 7:21 am EST
Source:
Comic Book Resources
| Categories:
Disney
|
Comments
(0) |
E-mail Article
|
Add a Comment
Walt Disney Animation Studios' "Moana" announced a slew of new voice actors today including Jemaine Clement, Rachel House, Temuera Morrison, Nicole Scherzinger, and Alan Tudyk. They join Dwayne "The Rock" Johnson and Auli'i Cravalho in the Disney film, which opens this Thanksgiving holiday.
Director John Musker said "Our assembled voice cast for this film is beyond our wildest dreams. We are so fortunate to have this group of talented actors, many from Oceania, breathing life into their characters." Co-director Ron Clements said, "We are so thankful to have found such extraordinary people who not only capture the voices of these characters, they elevate them in every way."
Jemaine Clement voices Tamatoa, a giant crab who lives in the monster realm of Lalotai.
Rachel House voices Gramma Tala, Moana's confidante and best friend, who shares her granddaughter's special connection to the ocean.
Temuera Morrison voices Chief Tui, Moana's father and leader of the people of Motunui Island. Chief Tui wants Moana to one day lead her people, but fears her draw to the ocean and the world that lies beyond their reef. Nicole Scherzinger voices Moana's mother, Sina, who always has her daughter's back. Playful, sharp and strong-willed, Sina appreciates Moana's longing to be on the water, but also wants to protect her daughter from the fabled dangers beyond the reef.
Lastly, Alan Tudyk voices the village idiot rooster Heihe, who becomes a stow-away on Moana's journey.
Three thousand years ago, the greatest sailors in the world voyaged across the vast Pacific, discovering the many islands of Oceania. But then, for a millennium, their voyages stopped – and no one knows why. From Walt Disney Animation Studios comes "Moana," a sweeping, CG-animated feature film about an adventurous teenager who sails out on a daring mission to save her people. During her journey, Moana (voice of Auliʻi Cravalho) meets the mighty demigod Maui (voice of Dwayne Johnson), who guides her in her quest to become a master wayfinder. Together, they sail across the open ocean on an action-packed voyage, encountering enormous monsters and impossible odds, and along the way, Moana fulfills the ancient quest of her ancestors and discovers the one thing she's always sought: her own identity.
"Moana" is directed by Ron Clements and John Musker ("The Little Mermaid," "Aladdin," "The Princess & the Frog,") and opens in theaters November 23.
PHIL HESTER TRIED TO GET DAGAR THE INVINCIBLE INTO GOLD KEY ALLIANCE
07/25/16 @ 8:51 pm EST
Source:
Bleeding Cool
| Categories:
Dynamite
|
Comments
(0) |
E-mail Article
|
Add a Comment
Nancy Collins
, writer of
Army of Darkness: Furious Road
#5, talks with writer
Phil Hester
about
Gold Key: Alliance
#4, both on sale now from
Dynamite
. Interiors by
Brent Peeples
and cover by
Felipe Massafera.
.
PHIL HESTER:
Before she begins asking me questions, Nancy [Collins] and I need to perform the Secret Former Swamp Thing Creator Handshake (the rest of y'all, don't look, okay?). Now, let's get started:
NANCY COLLINS: Did you grow up reading the original Gold Key characters like I did? Back when they used to sell those grab-bags of 5 assorted GK comics for a buck?PH:
Oh, yeah. Although I loved Marvel and DC as a kid, I was so excited to see anything else that I would snap up whatever odd ball publishers I could lay my hands on. I remember being turned off/weirded out by Dr. Solar, though. Magnus was my guy.
NC: I shouldn't be surprised that the Gold Key characters have their own multiverse, just like Marvel and DC. They've certainly been around long enough. How many of the "variants" that we see in the series are based on previous reboots of the characters, or are they all your own creation?PH:
I tried to make an effort to at least make a visual nod to the last Dynamite reboot. Of course, I didn't delve into the Valiant or Dark Horse takes for obvious reasons, and the original Gold Key runs figure prominently. I just thought it would be fun to pretend the Gold Key universe had been churning out alternate universes and continuities since the 1960s just like Marvel and DC have, we just haven't seen it yet.
NC: I have to admit I was surprised to see Samson playing a major role in the storyline. Mighty Samson was one of the more obscure original titles from what was already a second string publisher (at least in comparison to companies like Marvel and DC). That being said, I own a copy of Mighty Samson #29, the one where he's trying to snap off the horn on a unicorn. Did you have any exposure to the character prior to writing this series?PH:
Here and there, but like most people, mostly through those insane covers. And if you read the mini closely, you'll see plenty of homages to those whacked out scenarios throughout.
NC: What about other lesser-known GK characters, such as Dagar the Invincible and The Brothers of the Spear (which was actually one of my favorite series when I was a kid)? Is there a place for them in the Gold Key Multiverse?PH:
If left to me? Yes. I even wrote them into issue #4, but the licensor had the ultimate call as to what to include and what to leave out. Sorry, Dagar fans!
NC: You're not just a writer, but also an accomplished artist as well. How does it feel, watching someone else realize your work? What are the benefits of being a writer, as opposed to an artist—and vice versa?PH:
It's equal parts frustrating and rewarding. In this case, mostly rewarding. I see Brent make decisions I wouldn't necessarily make, but often those lead to exciting results I hadn't foreseen either. I think my time as an artist has made me more conscious of what I'm asking from my artists. I know what a chore boring scenes are, even when necessary. I know what a drag car chases are, etc.
NC: Now that the original recipe Gold Key characters have made themselves known—what can readers look forward to in the final issue of the series?PH:
I hope something that both resets the Gold Key universe in a way that leaves all future takes on firmer footing and freshens it for new eyes. Of course, I hope readers find some emotional resonance in what the characters go through in the last issue, especially Erica Solar.