ULTIMATE X-MEN #40 - SIGNED BY WRITER BRIAN MICHAEL BENDIS!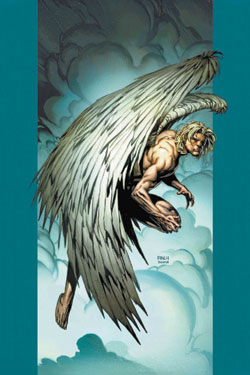 PRICE:


$19.99
The New Mutants have a new storyline and this is your chance to get the first issue signed by writer extraordinaire Brian Michael Bendis (yep that Brian Michael Bendis - he really is popular this month)!

A brand new addition to the X-cast appears: A young man destined for greatness as the avian avenger-Warren Worthington the Third otherwise known as the high-flying Angel!

Each Signed copy is hand-numbered features a certificate of authenticity and is sealed with a DF Holo-Foil sticker!