1602 #1 - SIGNED BY RICHARD ISANOVE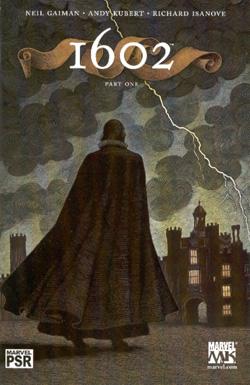 PRICE:


$29.99
Signed by Richard Isanove.Shrouded in mystery since its announcement last year the secret Marvel project - 1602 - features award-winning author Neil Gaiman's first work in the mighty Marvel Universe! This is the biggest event since Origin and DF is helping you complete your collection with this special edition of #1 signed by artist Richard Isanove (the man responsible for the beautiful finished art!)
Each Signed copy is hand-numbered features a certificate of authenticity and is sealed with a DF Holo-Foil sticker!