HULKVERINES #1 SIGNED BY GREG PAK!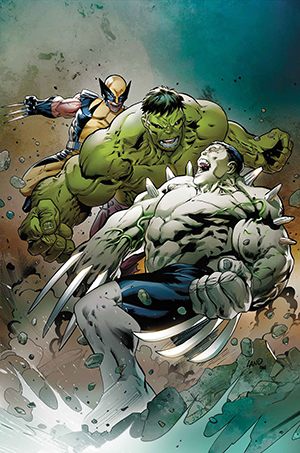 PRICE:
$10.00 MSRP: $29.99 YOU SAVE 66%
Offered at the dynamic price of $10.00 for a limited time!!! Returns to regular MSRP of $29.99 after March 1st!!!! Marvel and DC writer Greg Pak is responsible for the creation of some of the brightest new characters in modern comics!!! THE CLASH YOU'VE BEEN WAITING FOR! At last! It's Weapon H versus his predecessors-Wolverine and the Hulk! Once, the Weapon X program sought to recreate the world's two greatest hunters. They ended up with Weapon H, a man of Adamantium claws and gamma-juiced blood. Now, Wolverine and the Hulk are back in action - and coming after the dangerous creation made in their name! FINAL COVER MAY VARY. ALLOCATIONS MAY OCCUR.